The Journey to Canterbury
I left home this morning catching the 10.10 from Tiverton to Paddington. The train was 7 minutes late and was full. Fortunately I had reserved a seat, but when I found my way to its location it was occupied; I challenged the man who had taken the seat and asked politely that he vacate the seat. He replied " Sorry my mistake would it be okay if I stay here and you take my reserved seat?" and gave me his seat number which I took. However, at the next stop, a new passenger told me I was sitting in his reserved seat! so I returned to claim my original seat. The occupant moved to where I don't know! Anyway I ended up sitting next to a lady from New Zealand who was working in Devon caring for a stroke victim, her name was Christine. I enjoyed talking to her. She was on her way to Heathrow for a flight to visit her family in New Zealand for a month's stay. She said it is winter now in New Zealand.
The train was further delayed and pulled into Paddington Station twenty minutes late. So I caught a later train from Victoria and arrived in Canterbury around 4pm. I made my way to the Cathedral Gate hotel where I have a view of the Cathedral from my bedroom window albeit mostly clad in scaffolding !, I seem destined to visit cathedrals in such a state – it was the same when I arrived in Santiago de Compostela last year.
The city was crowded when I arrived but later around 6pm I had the cathedral almost to myself – quiet and peaceful.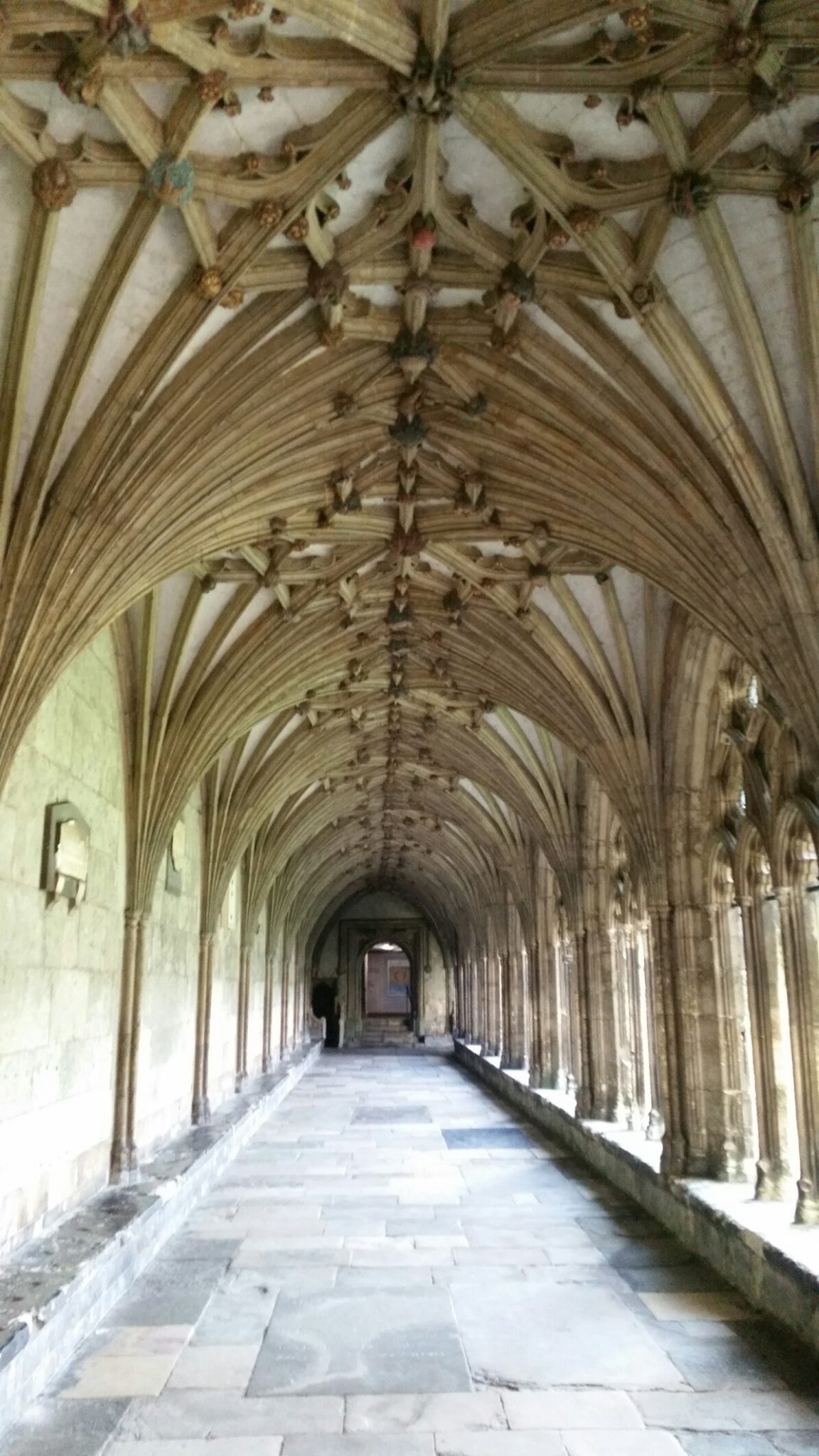 The rooms of the Cathedral Gate hotel have room names rather than room numbers – my room was called "Chimes", I guess named after the Cathedral bells. The Cathedral is well lit at night and I was reluctant to pull the curtains on such a holy view but sleep was needed.