Day 3 Dover to Guines – 3rd June
Distance: 58.8 km – Elevation +40 m -40 m
Weather: Sunny. Temperature: High 25 degrees
I did not sleep well last night and rose about 6.00am ready for the 8.30 am ferry crossing with P&O ferries on the aptly named " Pride of Canterbury ". It was a glorious morning as I walked to the ferry – I am not a good sailor so I was delighted to view a calm sea. The check in and border control before boarding requires the showing of your passport on three occasions and a dismount from the bus that takes you from check in to the boat, for a personal and luggage check – I got a beautiful smile from one of the French lady custom officials which bode well for my journey ahead.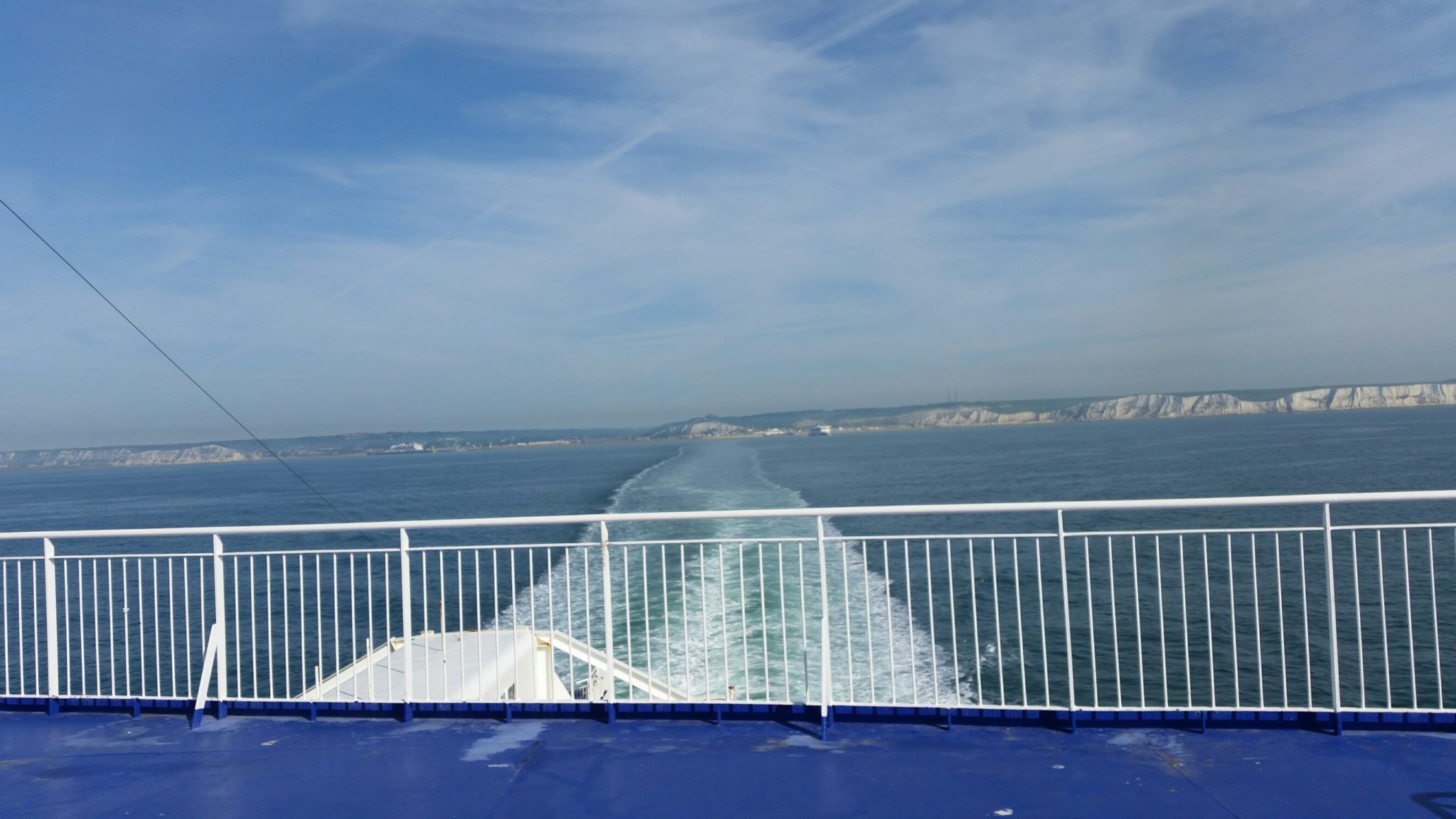 After boarding I made my way to the nearest lounge where I saw a fellow pilgrim studying the Lightfoot guide for the Via Francigena – his name was Mike, from he told me, "many places in the USA" and stated his intention to walk to Rome. He seemed intent on reading the guide so I left him and moved to the restaurant and enjoyed a breakfast of scrambled eggs on toast. I also took the opportunity to buy a sandwich for lunch for the onward journey to Guines.
It was a warm day – around 25 degrees when I arrived in Calais.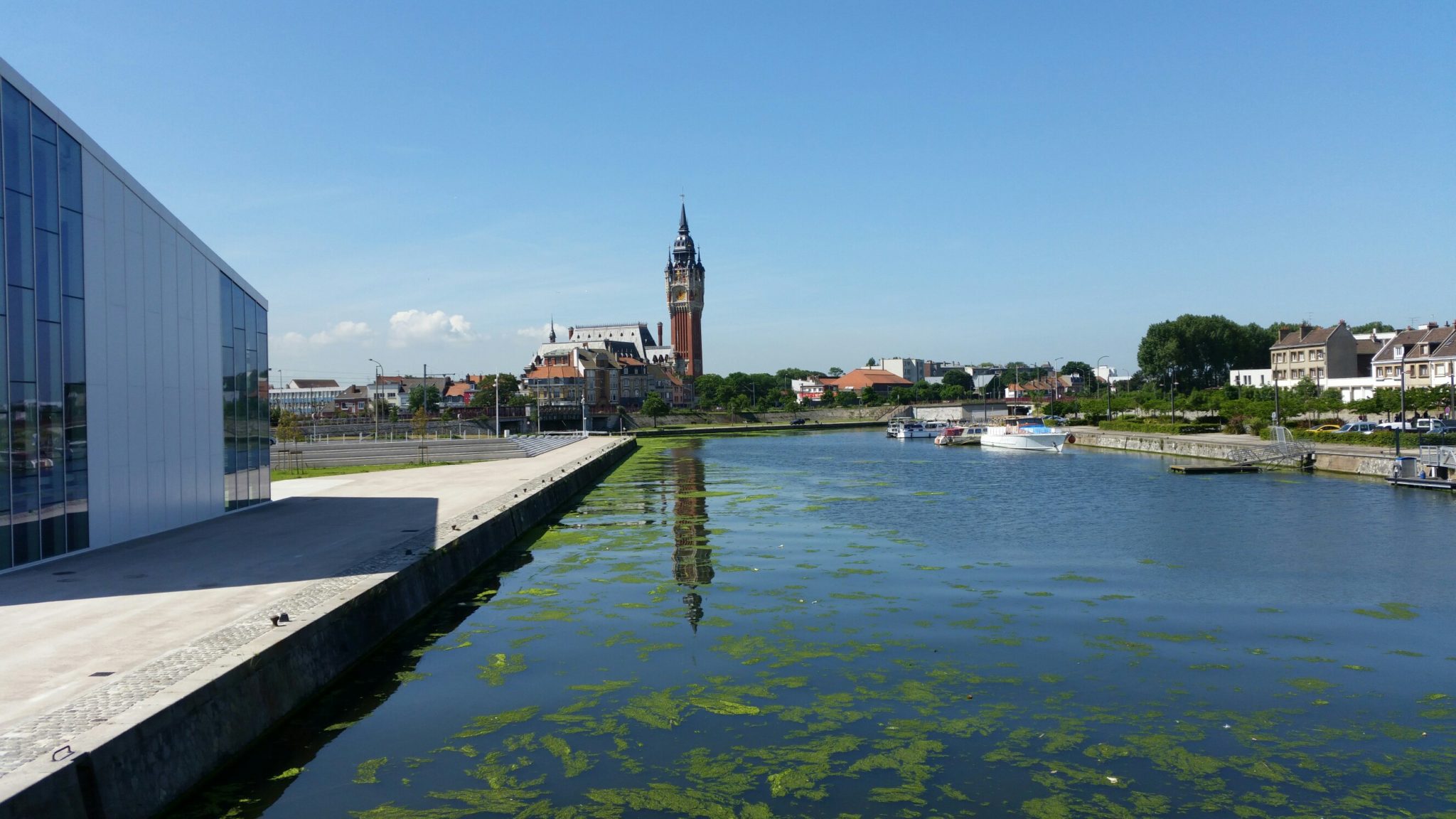 I had decided to walk directly to Guines and initially followed the Calais Canal. On the way I met a local gentleman who wanted to chat and opportunity to use my new learnt French. I really didn't understand much of what he said ( hopefully that will get better by the time I leave France) – the good news was that he clearly understood what I was saying!
It was a direct sun as I walked and, the hottest day I had experienced this year – it was a difficult walk with frequent rest stops. I missed the turn for the Guines Canal and so walked the final 5.5 kilometres along a busy road. I must admit that despite the shortish distance to Guines, I was never so glad as to arrive at the La Bien Assise camp site. I had previously arranged to stay in the mobile home they have set aside for pilgrims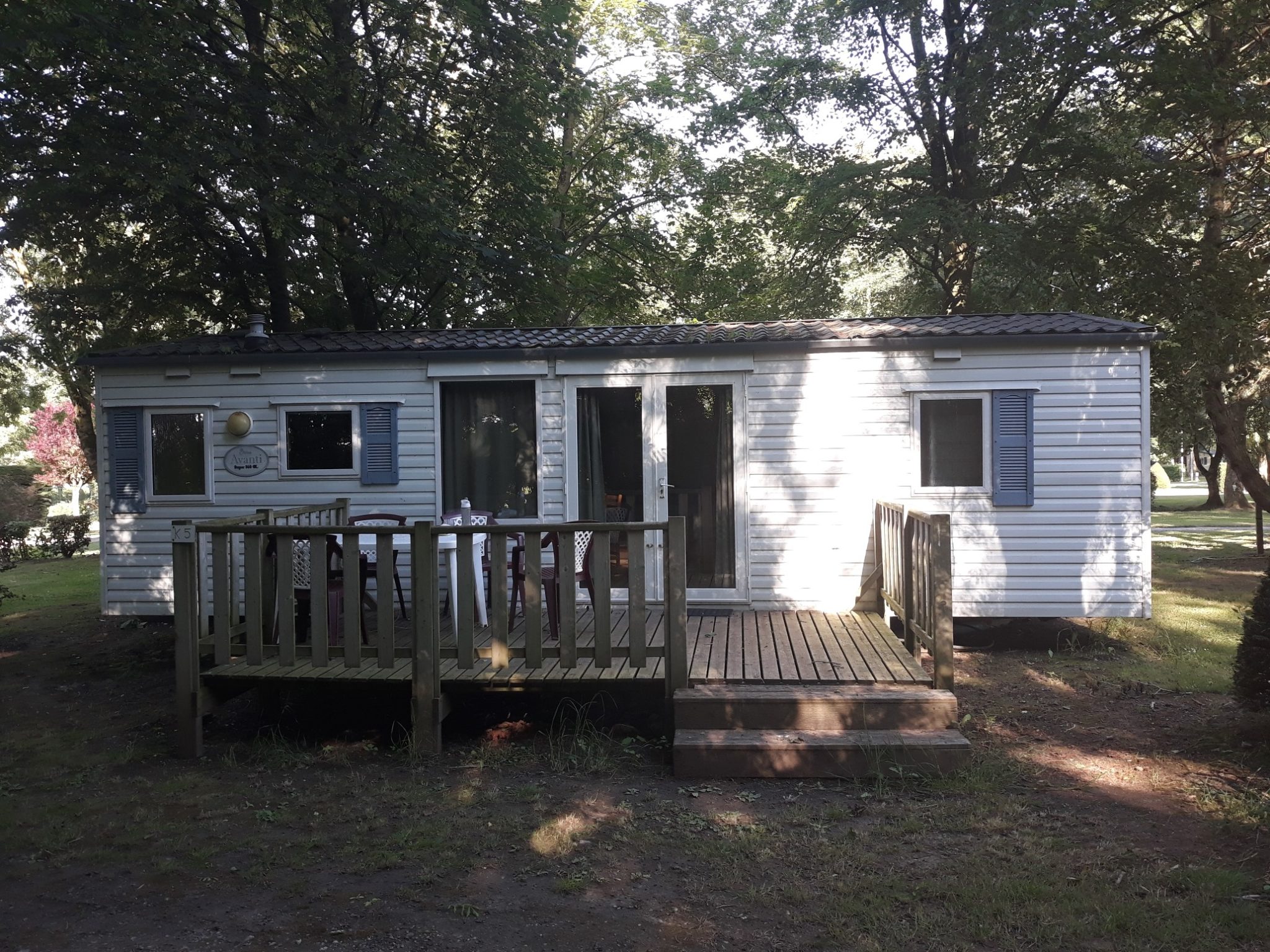 The staff at the camp site were very friendly and helpful and I was soon resting on a shady terrace. The facilities on the site are good with a bar and cafe, a take away and a shop where I was able to buy food for my supper and for lunch the next day.
My day finished with a supper of home made cheese quiche, washed down with two glasses of a French white wine whilst sitting on the terrace of the mobile home – a perfect end to my first day in France.
And oh yes I heard a cuckoo whilst sitting having my lunch sandwich by the canal.