Day 25 Longchamps sur Aujon to Chateauvillain – 25th June
Distance: 17.2 km – Elevation +90 m -60 m
Weather: Sunny intervals. Temperature: High 21 degrees
I had a shortish walk of around 25 kilometres to Chateauvillain planned for today and although my foot had been painful to walk on the previous evening it was comfortable when I left Longchamps sur Aujon.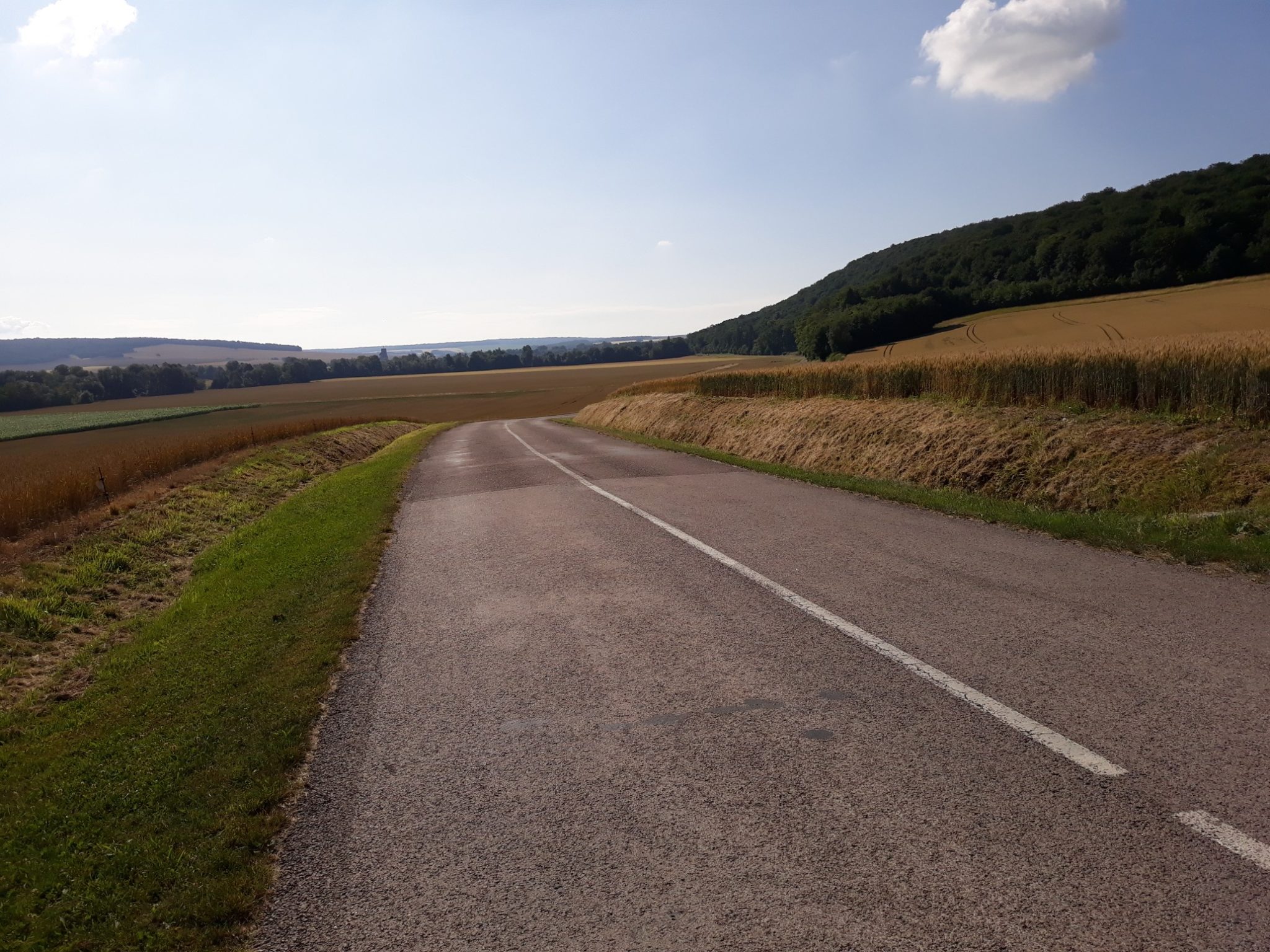 I passed through Cirfontaines en Azois where I found a church which was not locked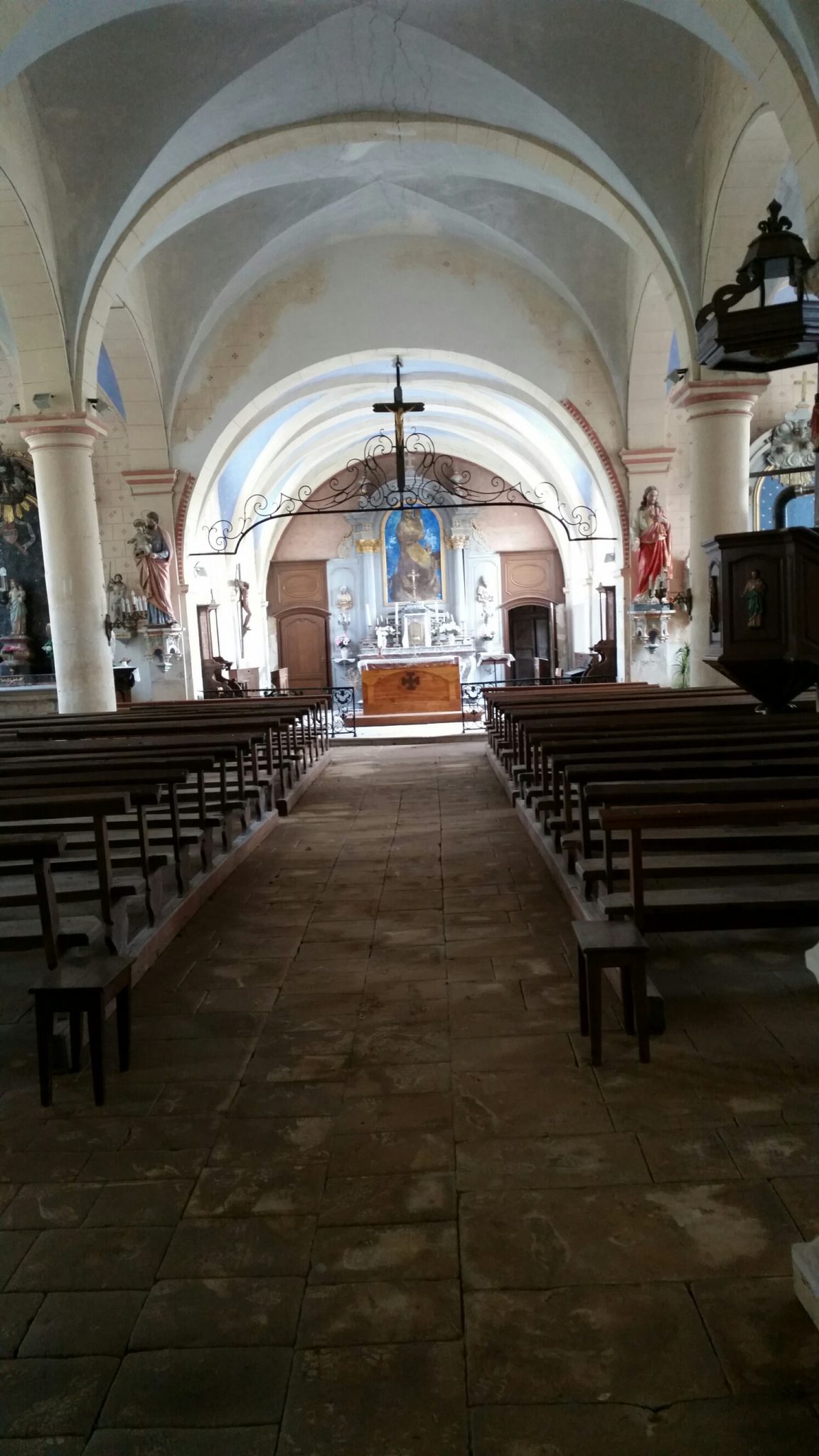 A little later I passed by this road side shelter complete with its own fire place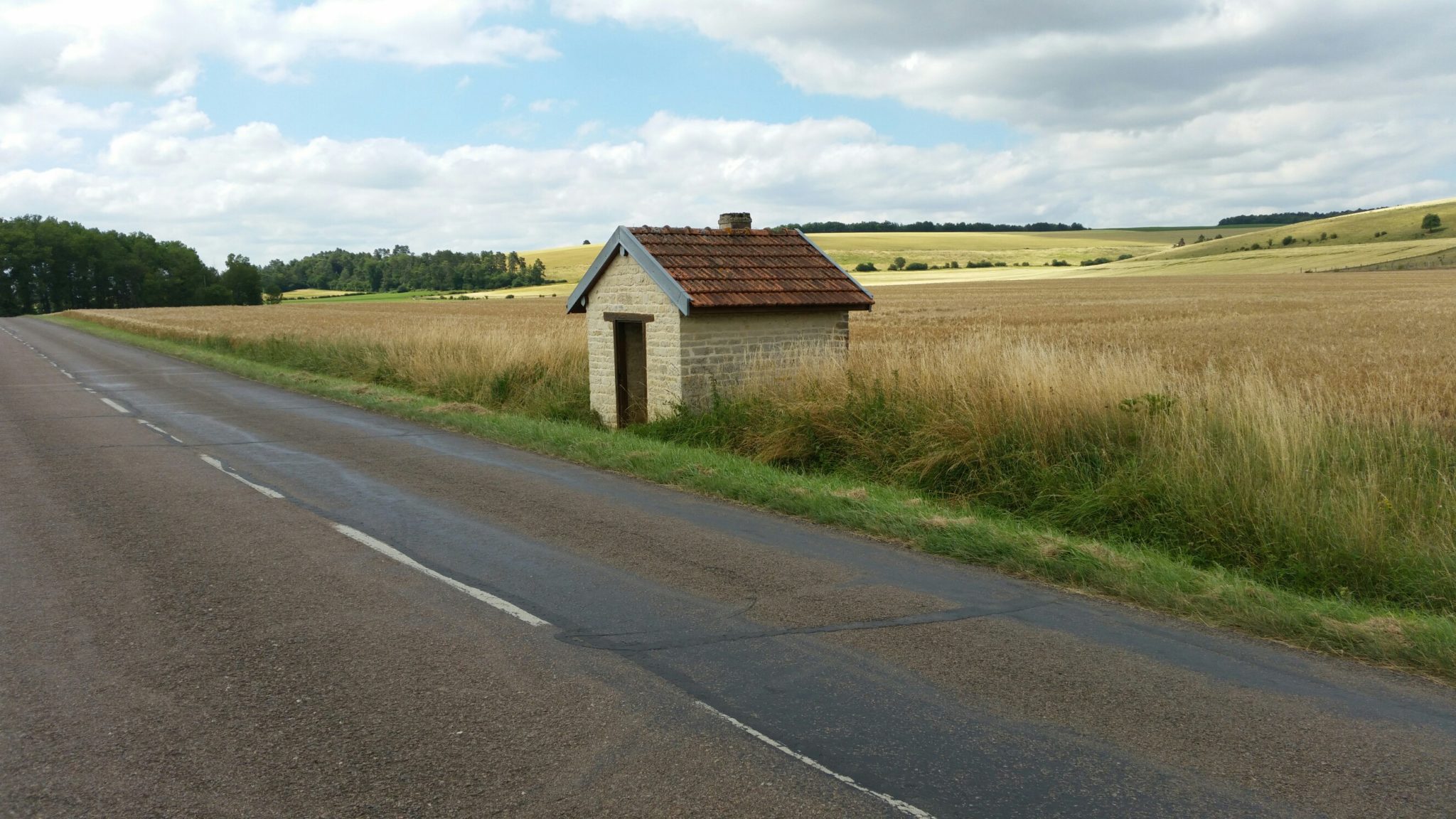 With about 3 kilometres to go to reach Chateauvillain my left foot began to hurt to such a point that I had to stop and strap it to enable me to complete the days walk.
Chateauvillain is a delightful old town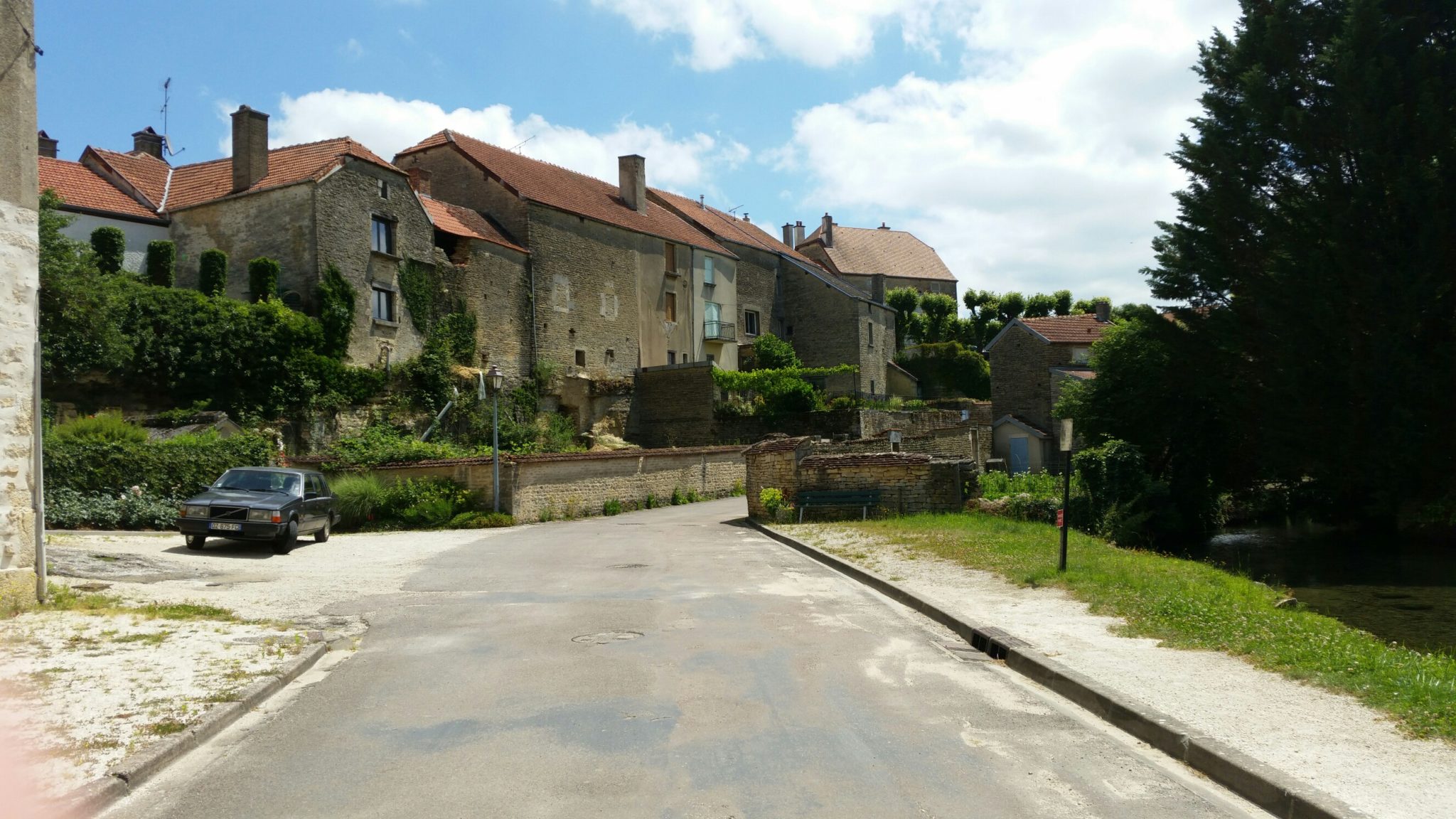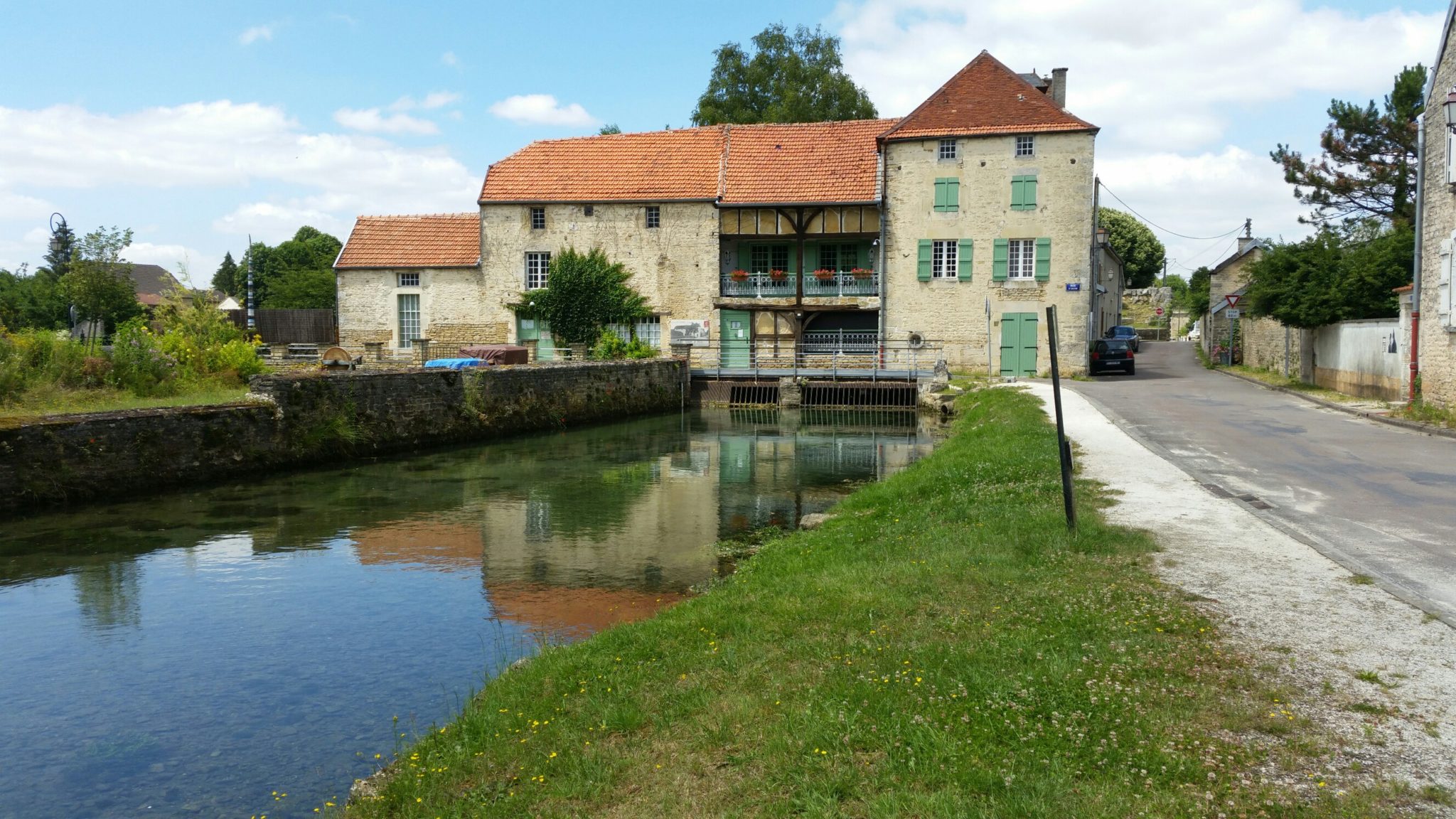 The town own a small property which is set aside for pilgrims and the key has to be collected from the Marie. The property has everything needed – beds, hot showers and a kitchen. I had no food so I walked to a small supermarket on the outskirts of the town and bought food for my supper and the onward journey the next day.
On the walk back from the supermarket the pain in my foot became excessively painful. That evening was probably my lowest point on the pilgrimage – my foot could barely stand any weight and I began to think that my journey was at an end. The worse part was not knowing why – it was a completely new issue – not anything I had experienced before. I did a little research on the internet and came to the conclusion that it maybe tendonitis probably caused by the stress of the up and down walk two days ago. I had with me a couple of modern day tapes and found a taping method for tendonitis in the foot. So I went to my bed that night with a degree of optimism believing that I may have found a solution. I also remembered the lady I met in Bar sur Aube and the final word she said " courage" !