Day 10 Lonqueval to Peronne – 10th June
Distance: 16.9 km – Elevation +90 m -190 m
Weather: Sunny. Temperature: High 25 degrees
Madame Monique was lovely and greeted me with a warm smile as I entered for breakfast. She had seated me with two English speaking Dutch sisters, Alexa and Marion who were on their way to the Auvergne for a holiday with their children Robin and Julian.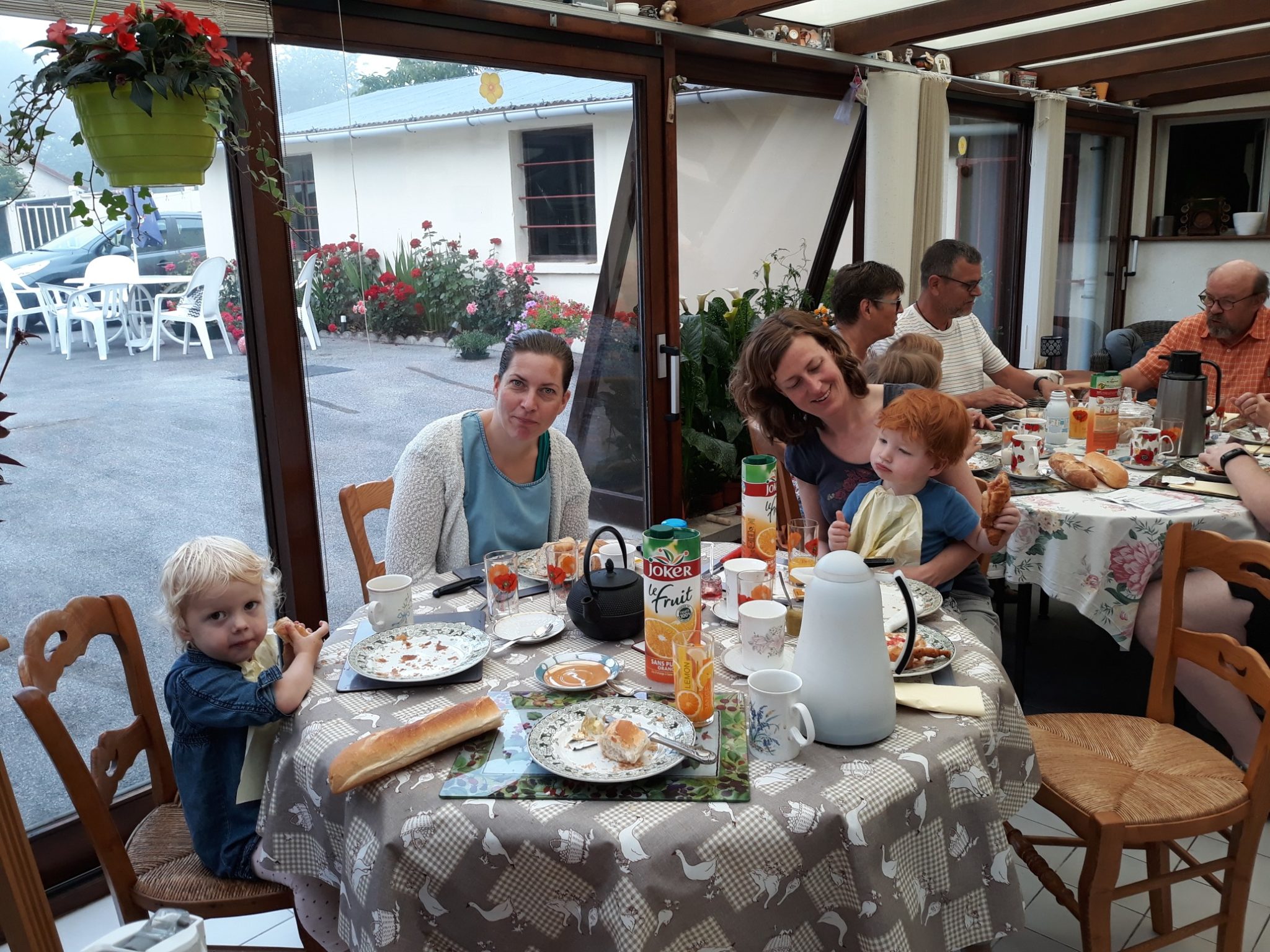 We had an interesting discussion about the difference between our respective languages, especially as regards cousins. In Dutch they have just one word "neef" with additions for gender difference "zus" and "broer" whilst in English, we have three – niece, nephew, and cousin.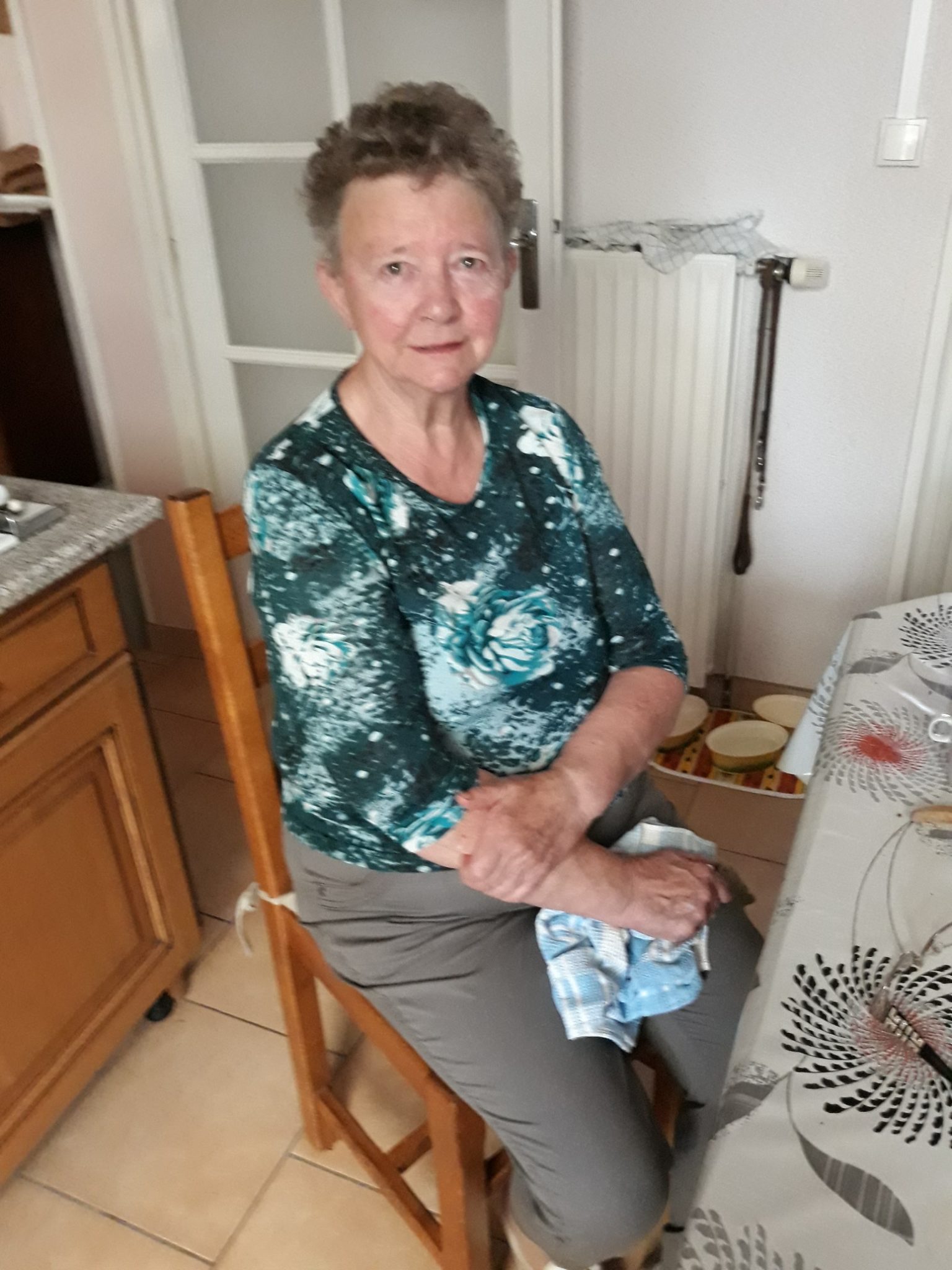 As I was about to leave Madame Monique called me into her family room and wanted to know about my pilgrimage – she is a wee bit deaf and spoke no English but somehow I was able to explain to her why I was walking to Rome, and as I was walking out of the gate she ran after me with a large bar of chocolate.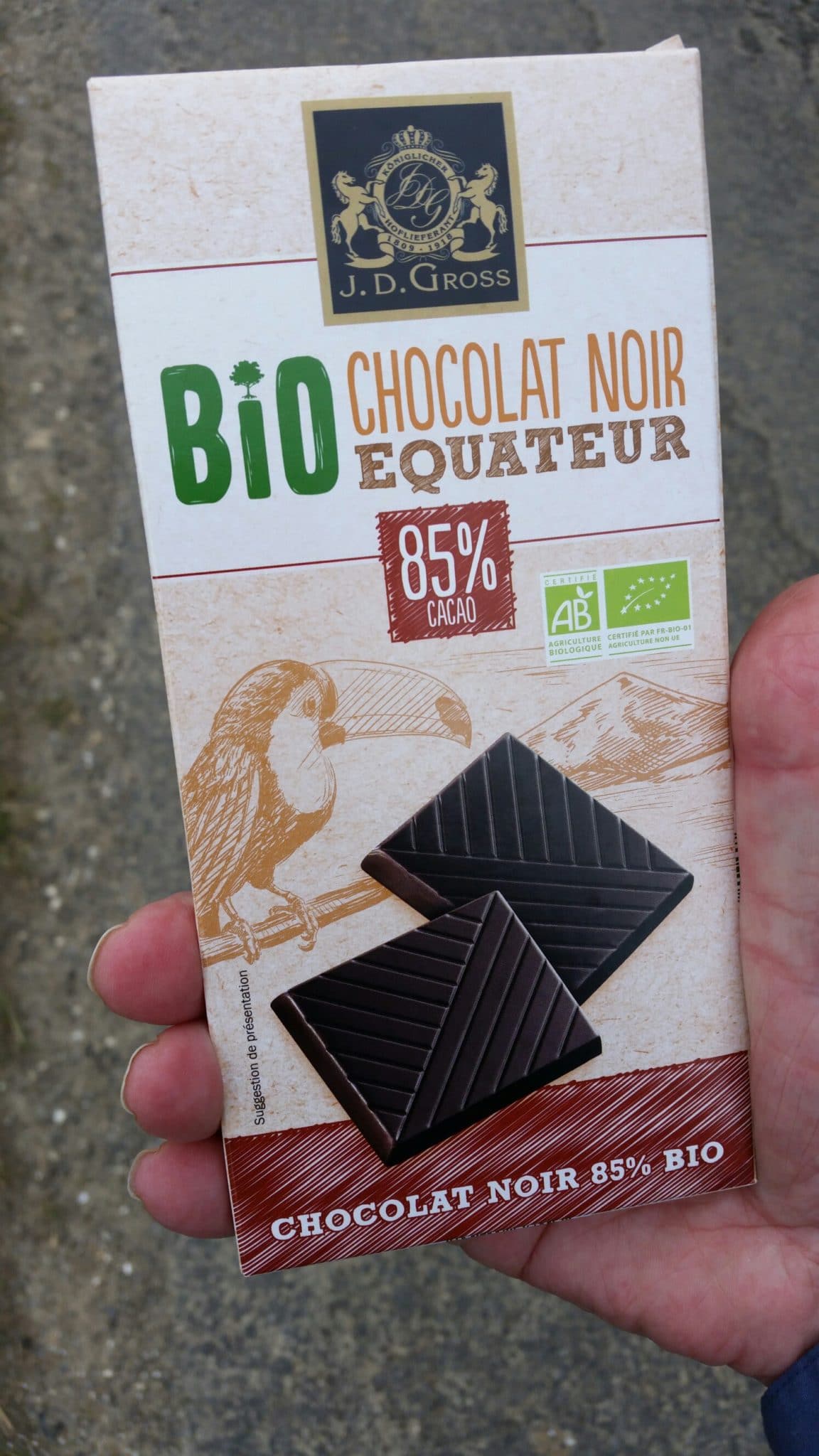 My long walk yesterday had left me with a relatively short journey of 15 kilometres to my next resting place- Peronne. It was a misty start to the day as I walked through the small sleepy hamlet of Guillemont and on through Maurepas. It was Sunday morning and everywhere was still and peaceful.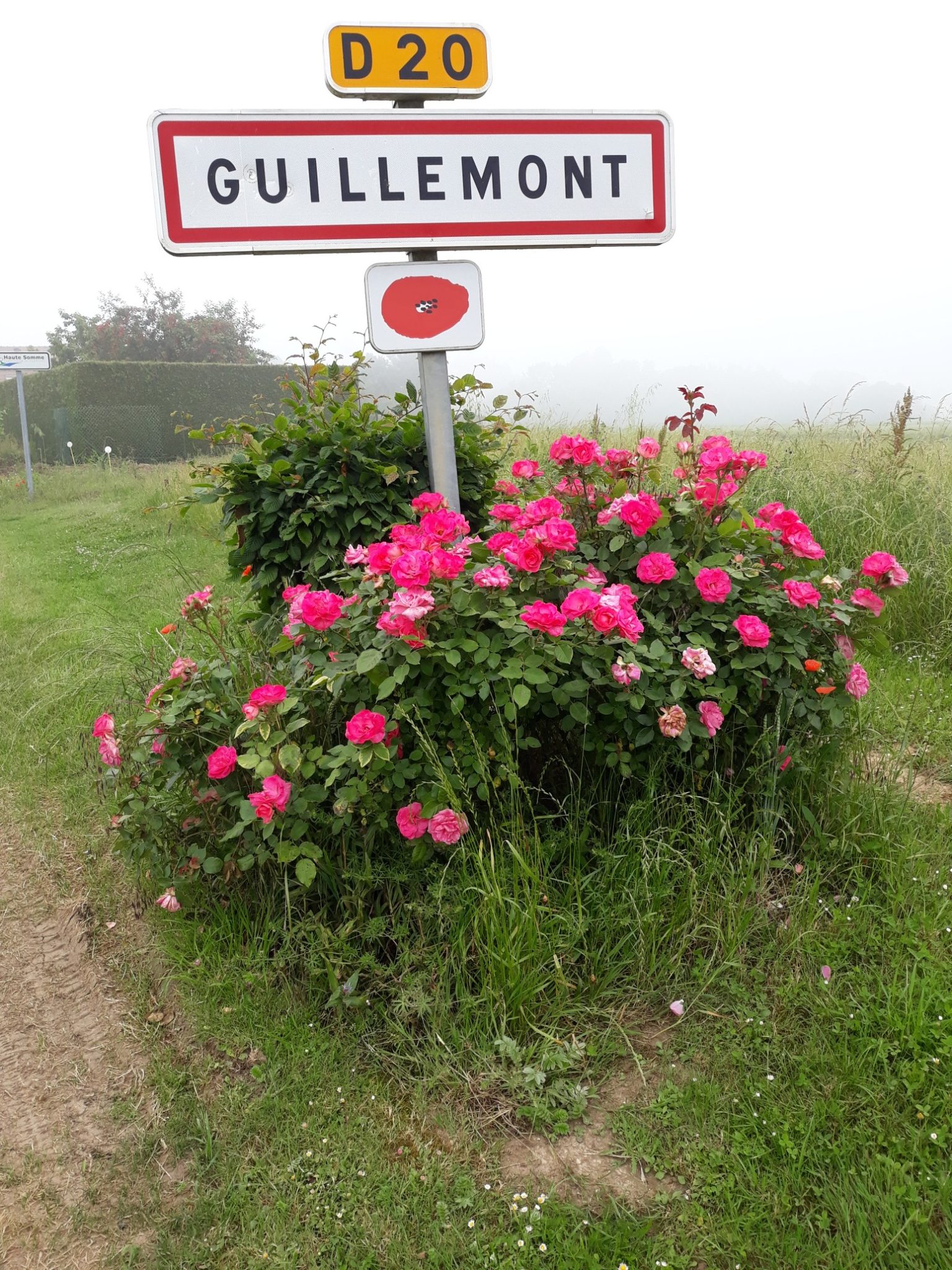 I was aware that I was walking through the Somme region where mankind had inflicted such carnage and destruction during the two world wars. There were numerous military cemeteries and I was reminded of my uncle Maurice who died in France during the second of the world wars – he was just 19 years of age. I was trying to imagine how the peace and serenity in the countryside today compared with the noise and fear that covered this region especially in the years between 1914 to 1918 when over one million died and that the cause was the assassination of one man.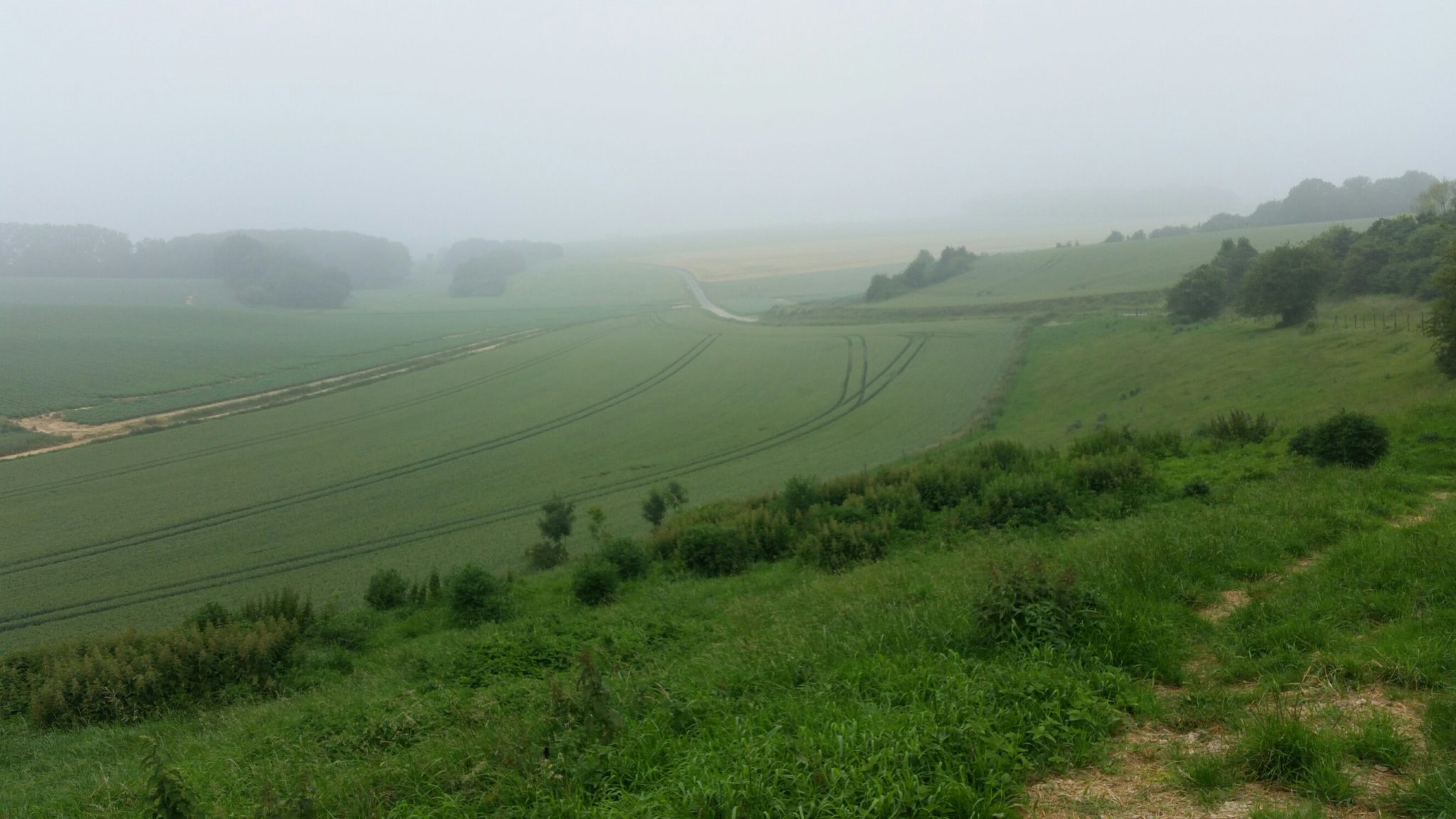 The serenity of the morning was briefly broken by the sudden loud noise of a high-speed train as I walked beneath the bridge supporting the rail track.
I next came to Clèry sur Somme a small hamlet that had been destroyed during both wars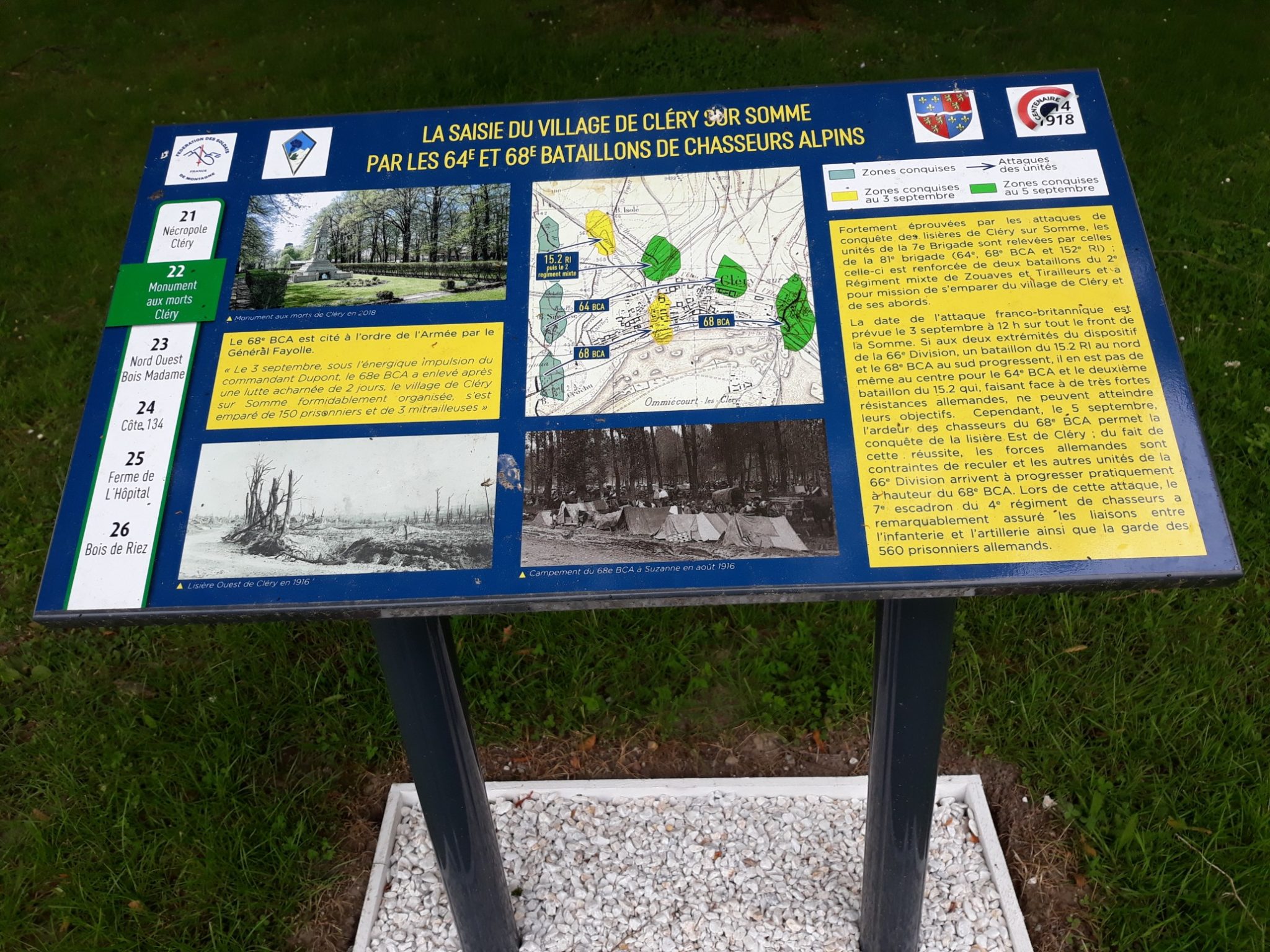 I reached Pèronne just before midday too late for mass but was briefly able to visit immediately after mass had ended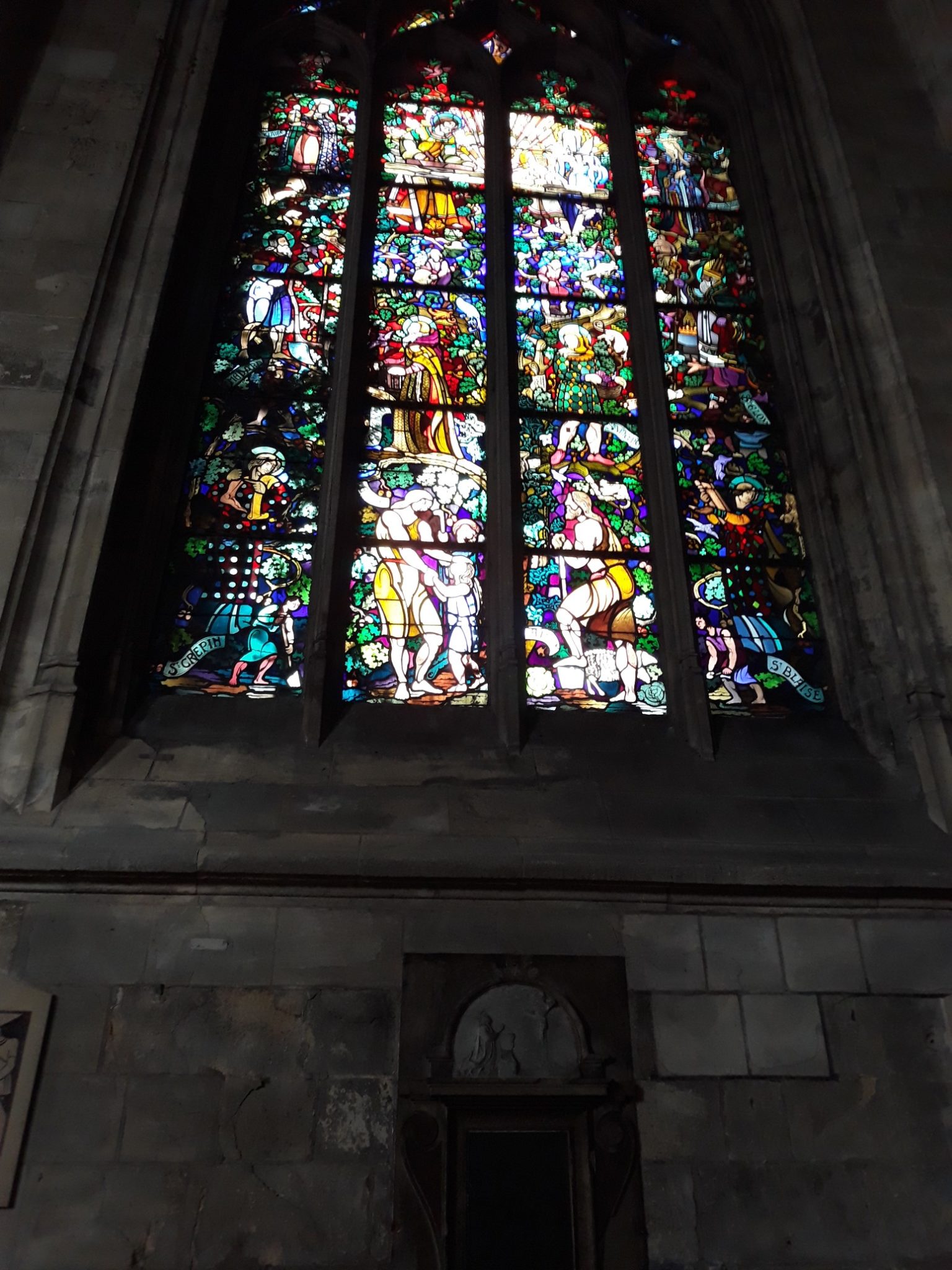 I later enjoyed lunch in the main square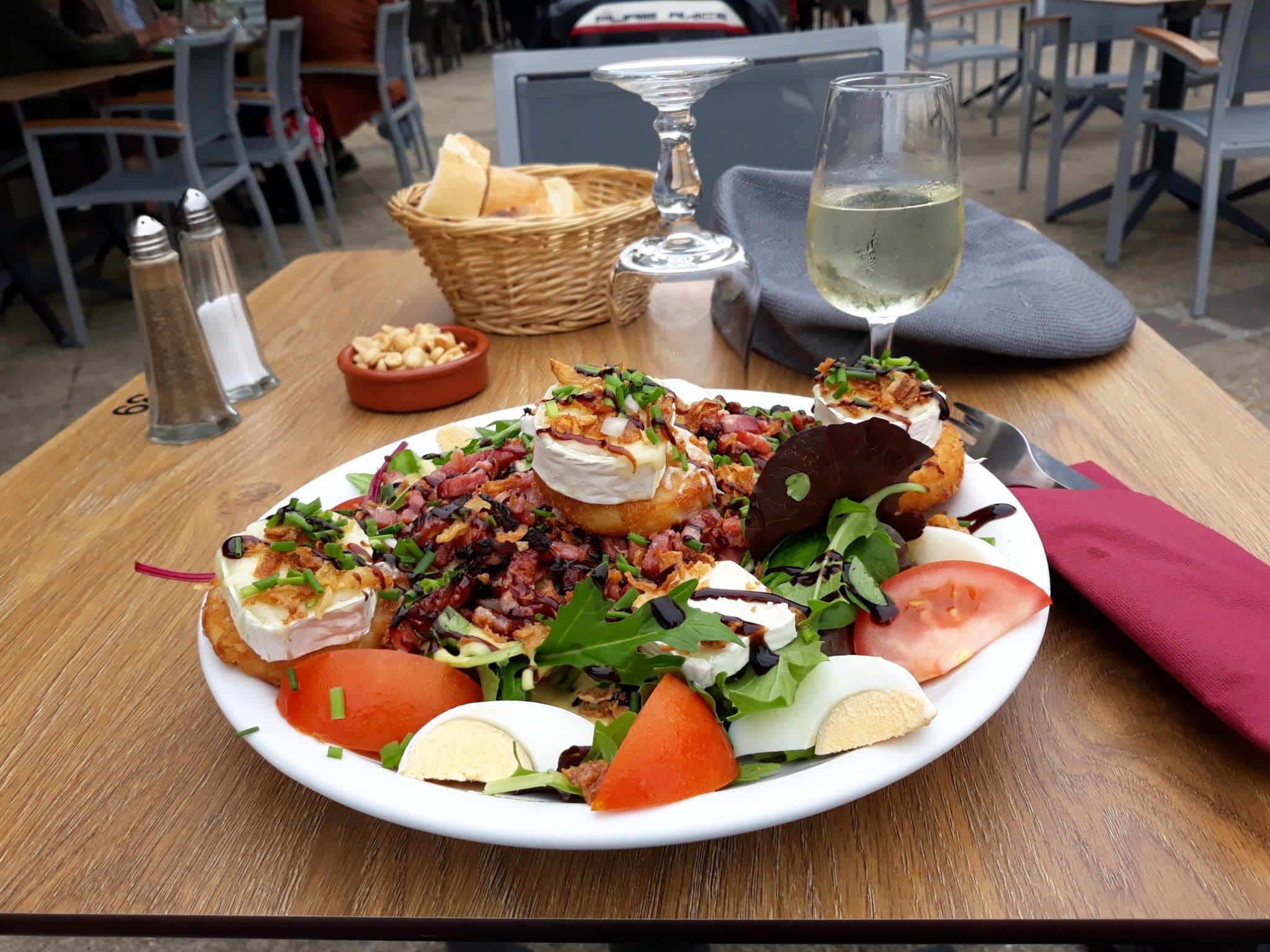 before an interesting visit to the Museum of the Great War in the Château de Pèronne – a medieval castle