Day 27 Mormant to Langres – 27th June
Distance: 26.6 km – Elevation +320 m -230 m
Weather: Sunny. Temperature: High 29 degrees
I woke just after the Italian pilgrims had left at 5.30 am and left the gite just after 7.00 am – breakfast had consisted of a cup of black coffee so I was hoping to find somewhere to eat later.
My walk today was one of 29 kilometres to Langres and it was a fine day as I started out passing the ruins of the abbey. My foot was still troubling me so I strapped it again with the crepe bandage but it was not long before the pain started to increase again. I couldn't understand why, having strapped it as yesterday, the pain had returned, so I stopped and realised that yesterday the crepe bandage had been placed above my sock and not beneath it as today – so I reverted to yesterdays method and sure enough I was able to walk with minimal pain !
I had a long day ahead mostly on tarmac roads so I pressed on firstly along the D102 a quiet country road to reach the small hamlet of Leffonds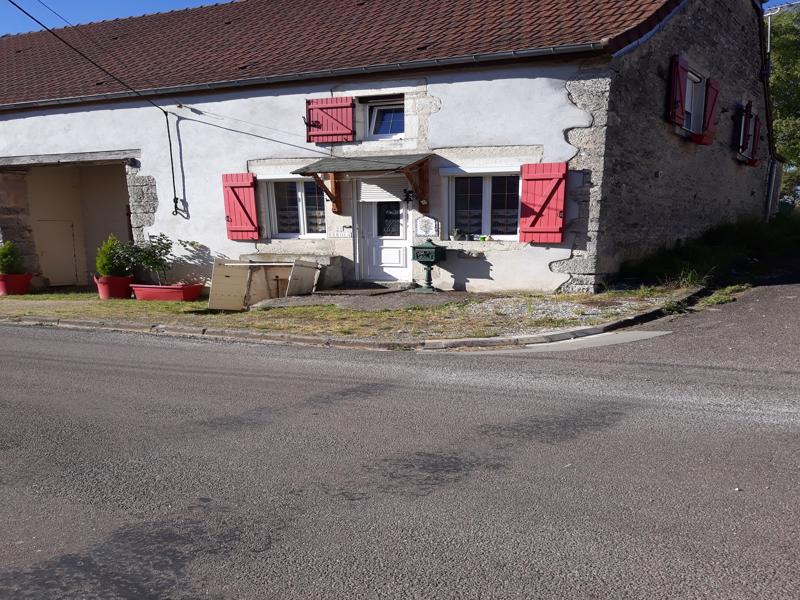 and continuing on I passed by farms and a beautiful open landscape to reach Marac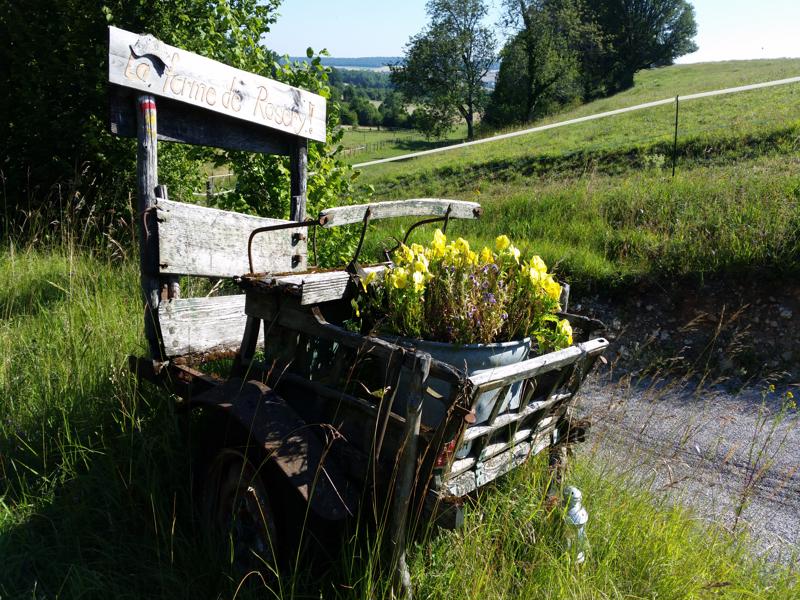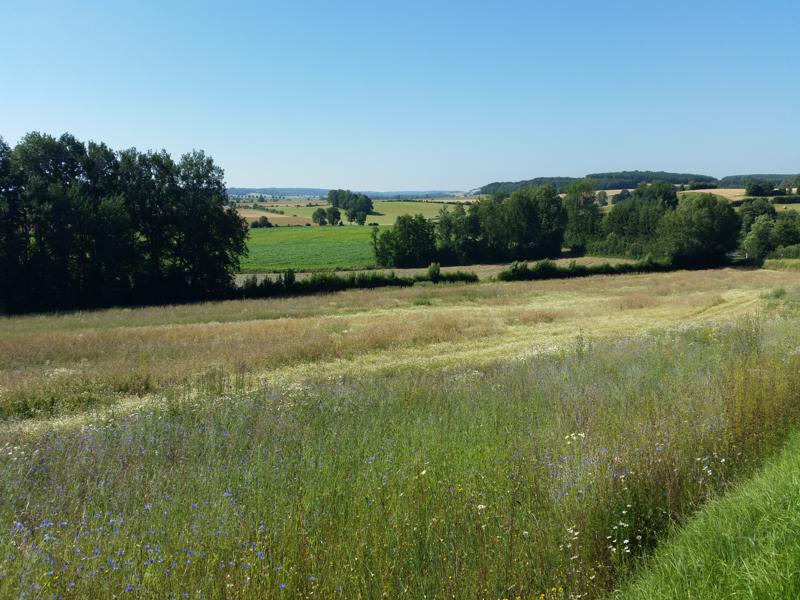 It was close to 10 am when I reached the village of Marac some 13 kilometres from my start in Mormant and I was feeling hungry and my foot was hurting. It was here that I found a mobile boulangerie working its way through the village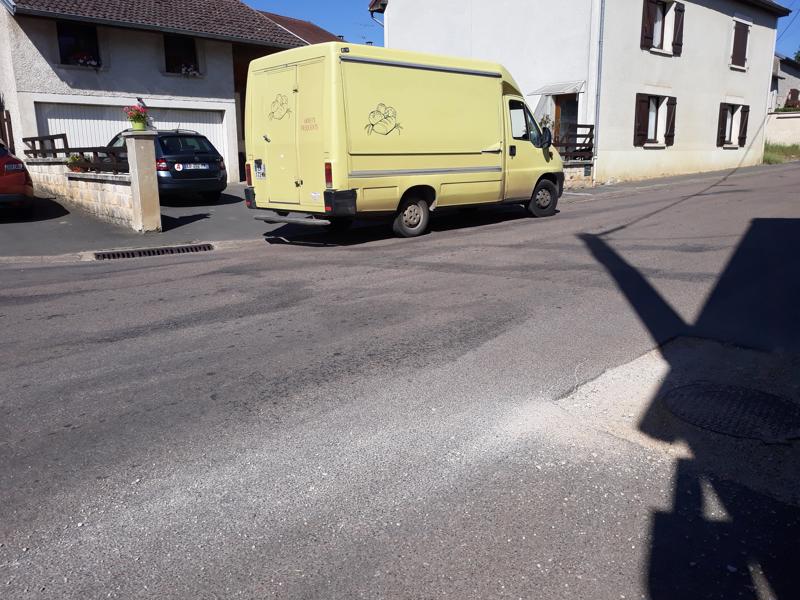 So I quickly purchased a few items for breakfast, including two choc au pain and bread for later in the day. There was a stream running through the village where I sat and placed my foot into the icy cold water and ate my chocolate croissants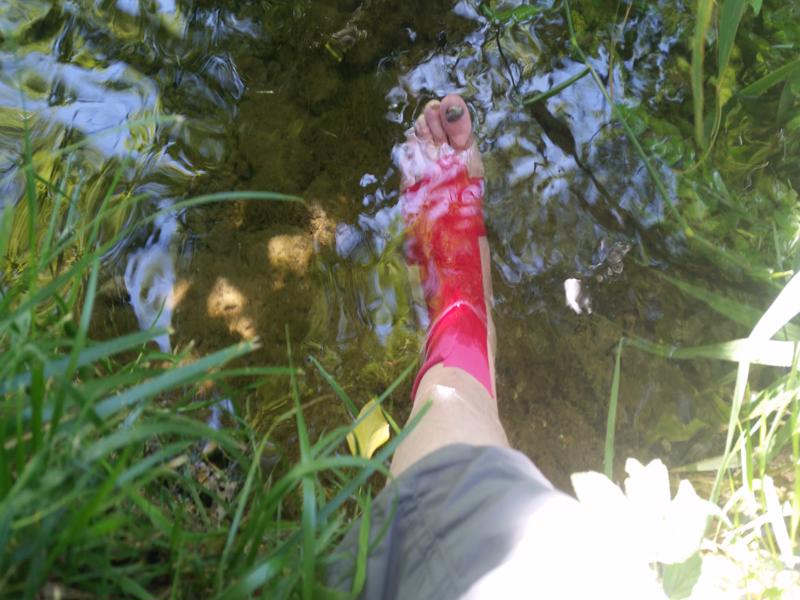 I relaxed for a good 45 minutes before removing my foot from the stream and it made such a difference for the next two hours of walking. From Marac I continued along the D102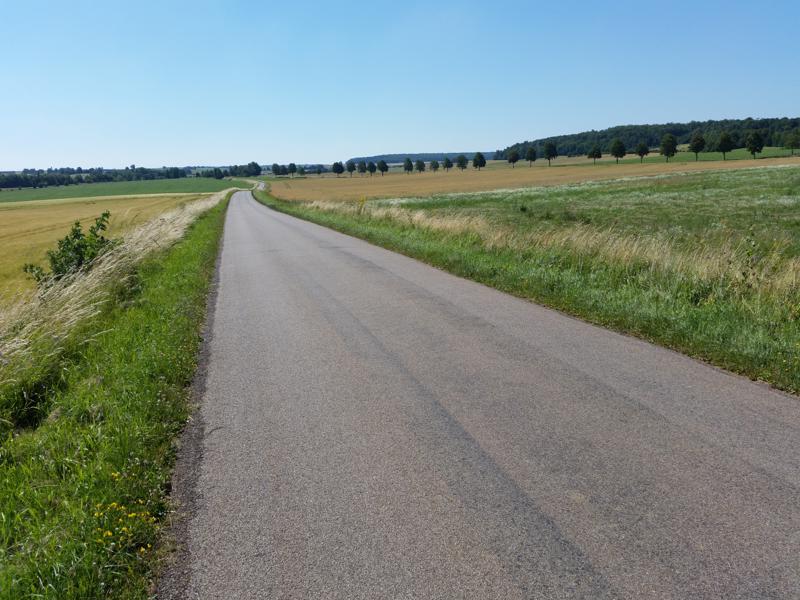 before joining the equally quiet D3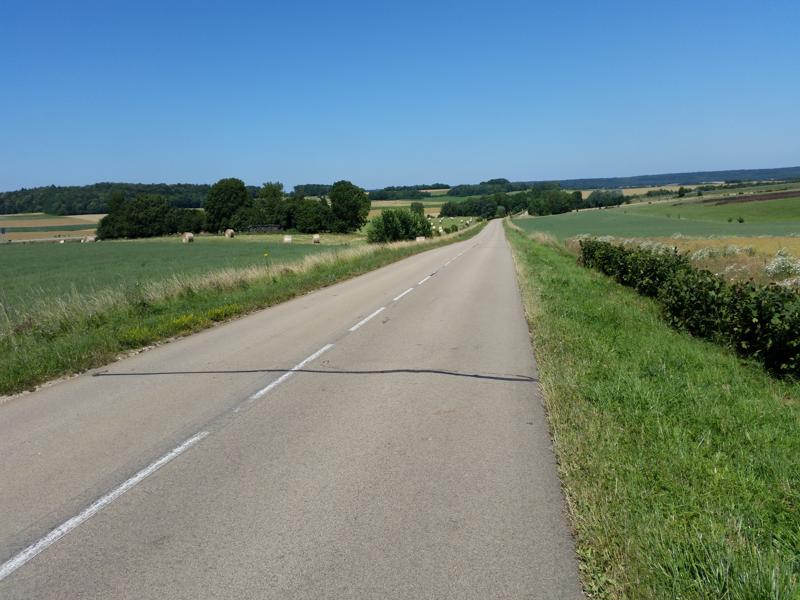 to reach the village Beauchemin. It was now midday and the sun was very hot with temperatures close to 30 degrees and the cold water therapy to my foot was beginning to wear off, so I found an open barn on the edge of the village and rested for a while eating my lunch and pondering on the issues with my foot. It seemed to me that some of the problem was due to pressure from the lacing on my boots – I remembered reading some while ago that changing the lacing pattern can help to reduce pain – so that is what I did, I created a diamond pattern in the lacing directly above the location of the pain – it made a major difference and I was able to complete the rest of the days walk with much reduced pain.
From Beauchemin the walk continued along the D3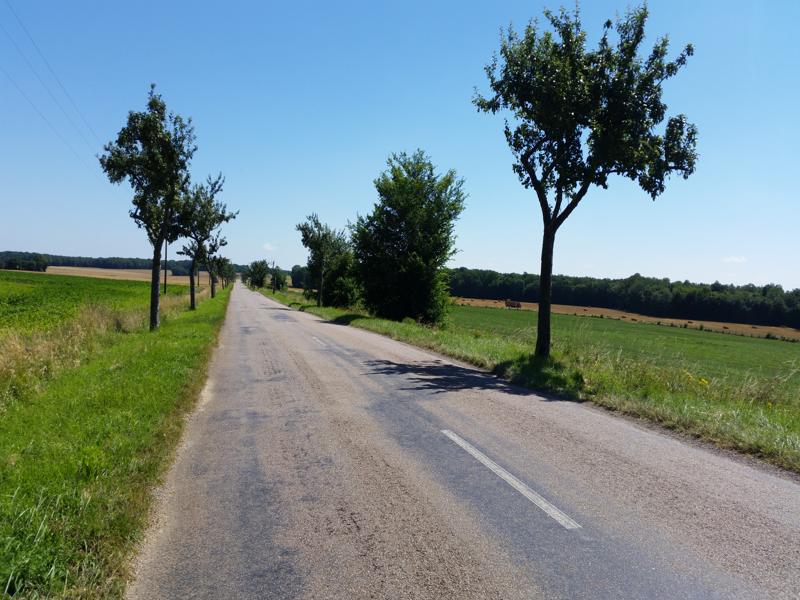 to reach Humes-Jorgenay where the route joined the busier N19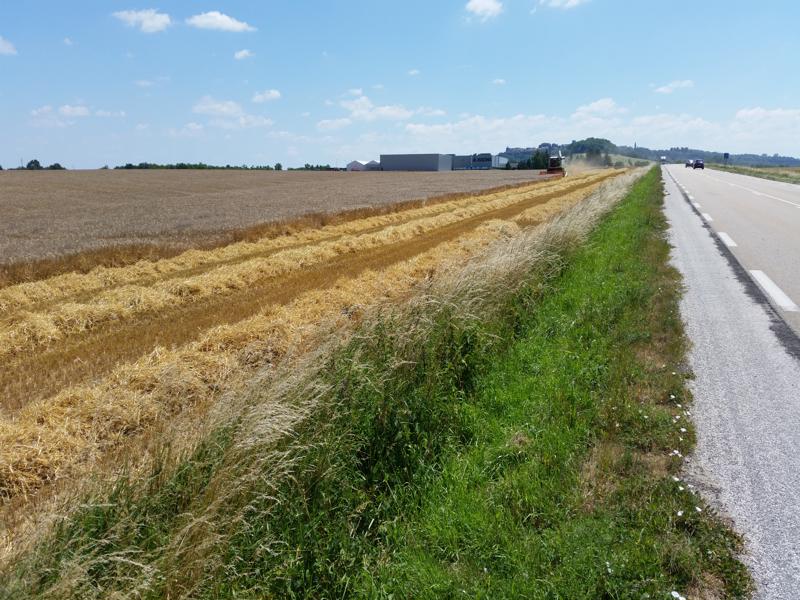 The temperatures were still high as I climbed, passing the cemetery into, Langres. It was now 3pm and the town was busy as I found my way to the tourist office to ask for help in finding accommodation for the night. As always the staff of the tourist office were very helpful and directed me to the Hebergement Pelerine provided by the Presbytere where I was happily greeted by a very interested member of staff. I had already decided to have a rest day in Langres so I booked in for two nights.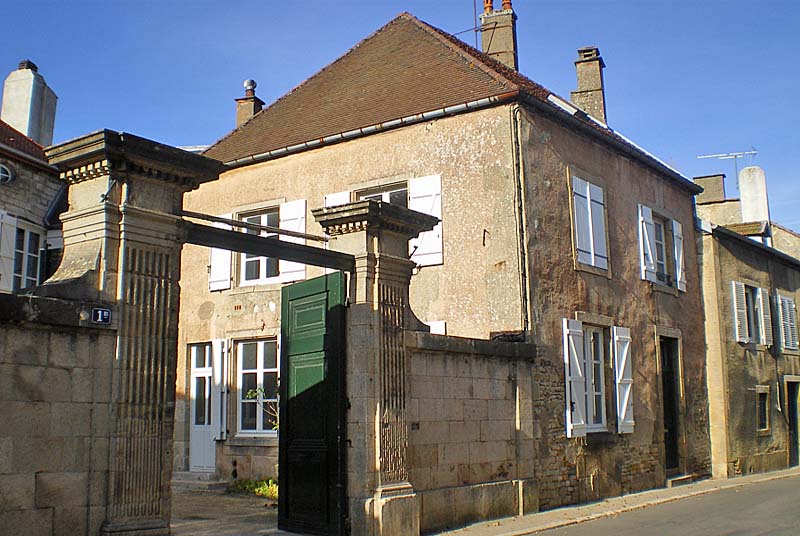 My accommodation was a twin bedded room and whilst I did not see them I realised that the two Italian pilgrims I had stayed with in Mormant were in an adjoining room. There was a good sized kitchen and dining area, so I located the local supermarket and bought food for supper. I also purchased a bag of frozen peas that I used to ice my aching foot.