Day 21 Corbiel to Brienne le Chateau – 21st June
Distance: 27.8 km – Elevation +150 m -130 m
Weather: Sunny intervals. Temperature: High 21 degrees
Tineke was the first to leave after we had a good breakfast – she was meeting her son, who was camping along the way. I left a little while after and as I turned onto the Roman road from the Marie was this encouraging sign !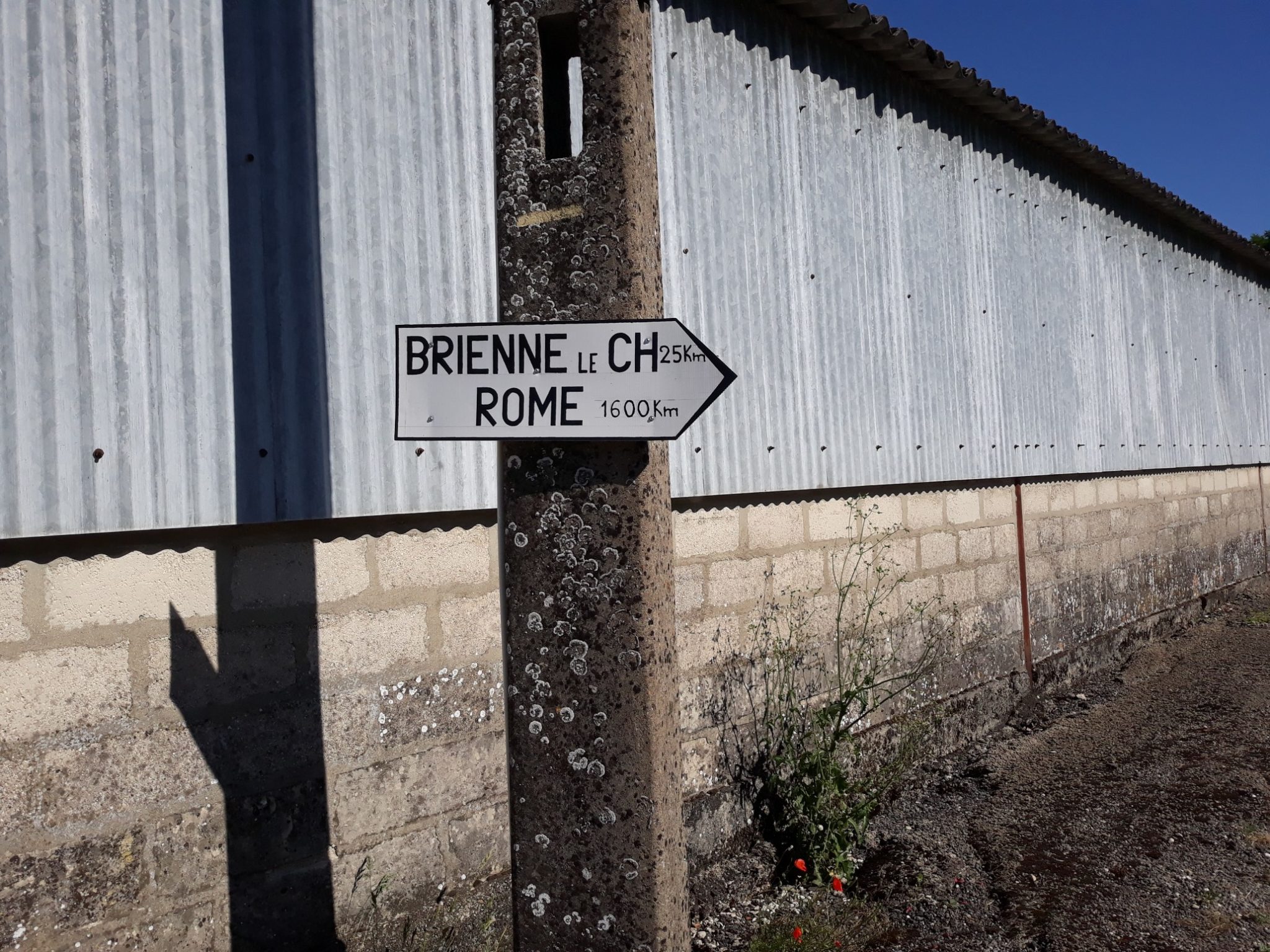 As I walked through this little oasis of village along the tree lined outskirts, a single dog was barking which must have woken the whole village.
It wasn't long before I came to the open road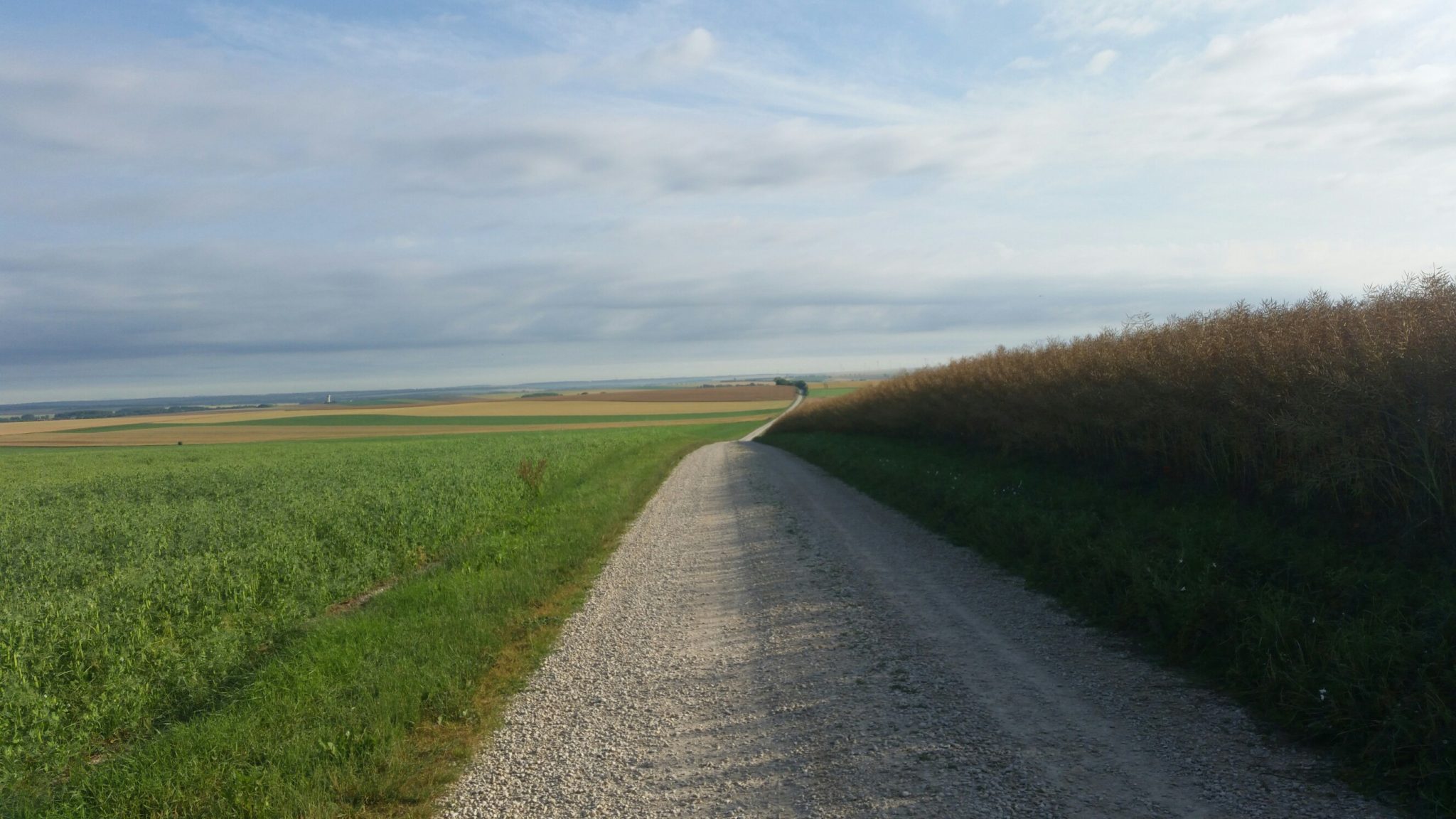 I suddenly found myself singing over and over – " Keep right on to the end of the road. Keep right on to the end. I couldn't remember the rest of the lyrics – so below is the chorus and last verse.
Keep right on to the end of the road,
Keep right on to the end,
Tho' the way be long, let your heart be strong,
Keep right on round the bend.
Tho' you're tired and weary still journey on,
Till you come to your happy abode,
Where all the love you've been dreaming of
Will be there at the end of the road.
With a big stout heart to a long steep hill,
We may get there with a smile,
With a good kind thought and an end in view,
We may cut short many a mile.
So let courage ev'ry day
Be your guiding star alway.
I didn't know that it was written by Harry Lauder as a result of the death of his son in the first world war – which made the song even more appropriate with this year being 100 years since the war ended.
The walk today was around 28 kilometres and I was soon passing through Donnement with its distinctive style of house construction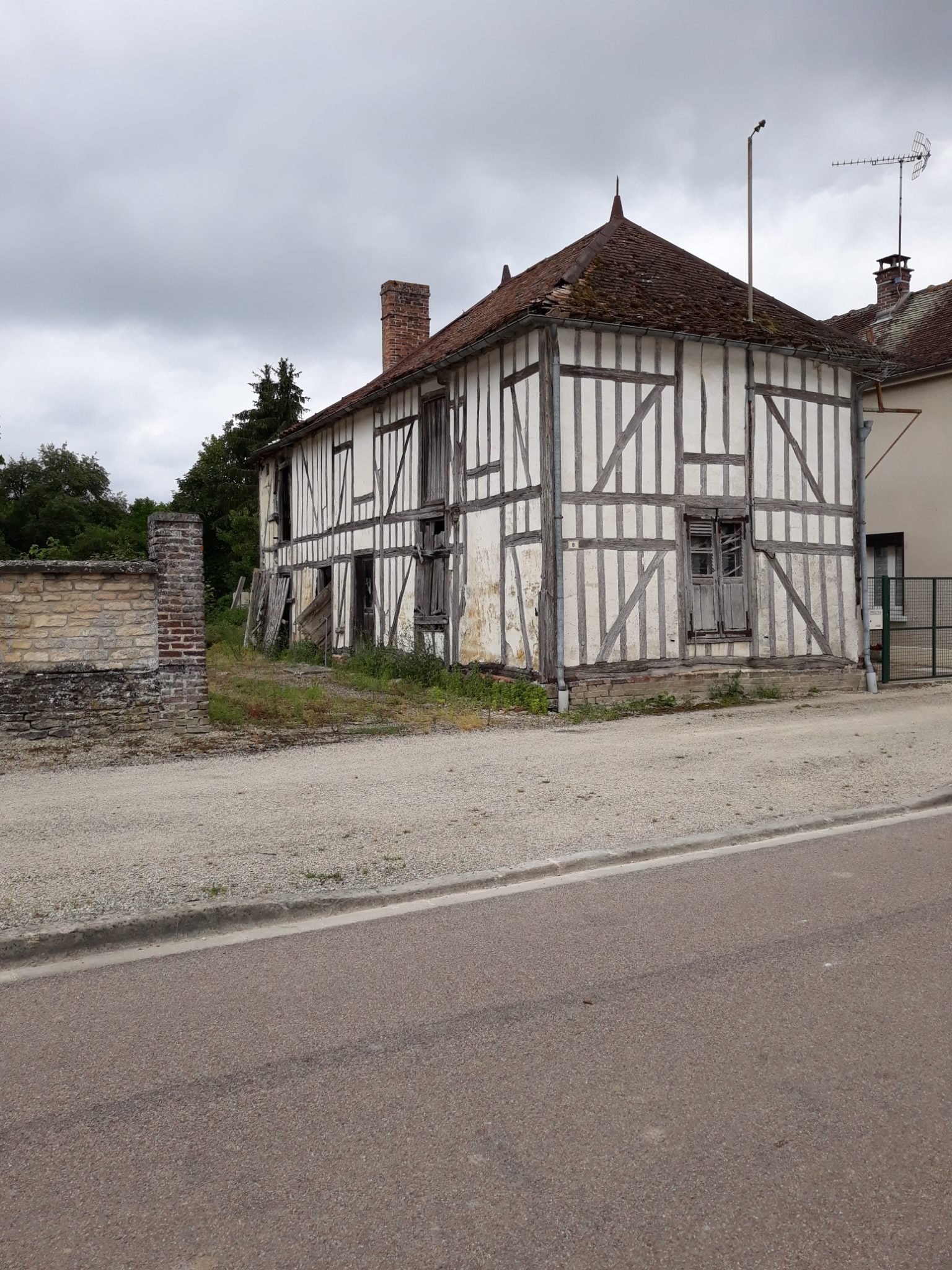 I wanted to see the Eglise Saint Amand which is a listed building and as I approached to try the door I heard a voice behind me. It was the Mayor, she had seen me walk by and came to unlock the door for me. It was a delightful little church and after telling me a little about the church she left me to sit and shelter from the heat of the day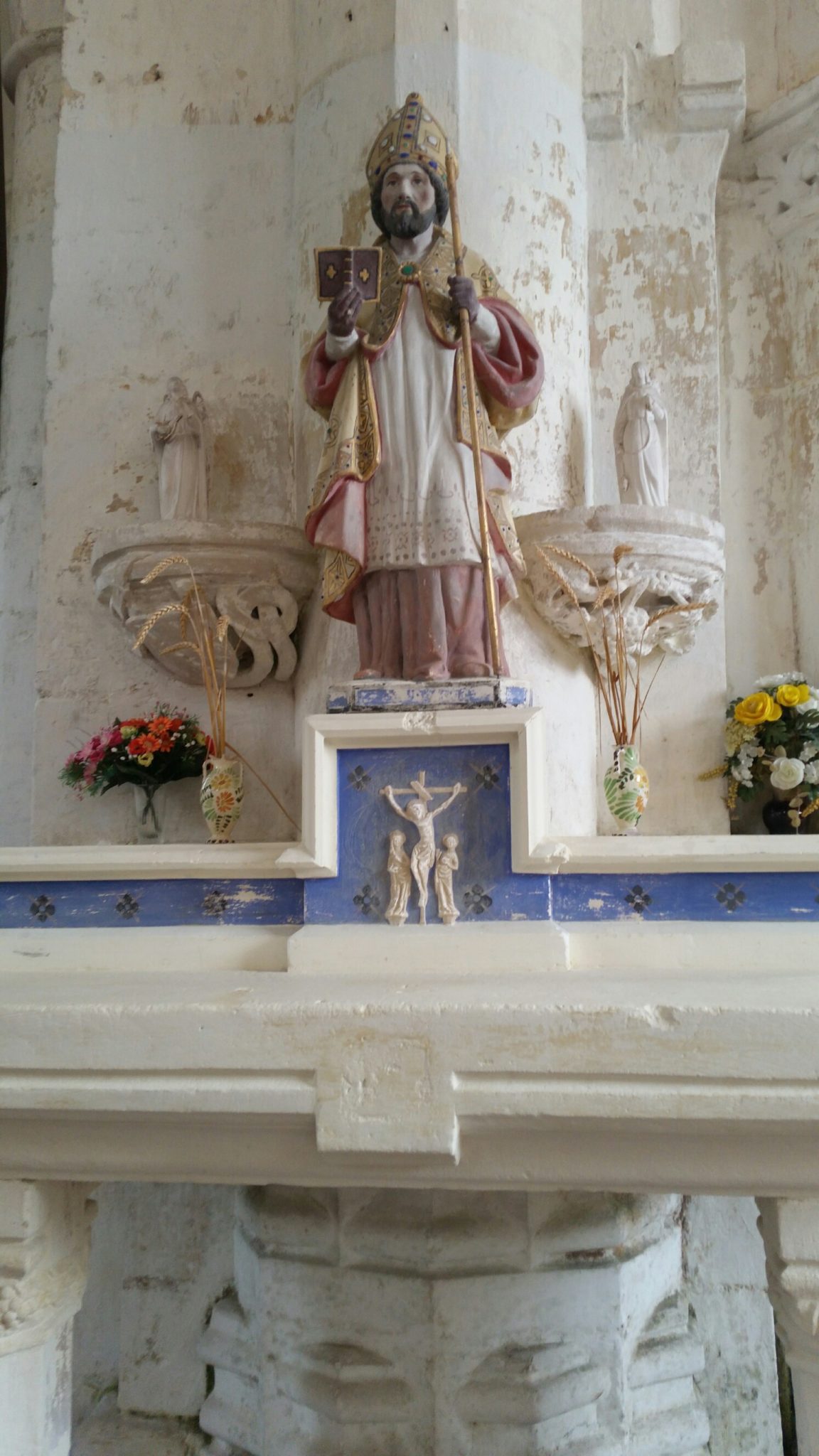 I walked on through Rosnay-Hospital past a typical river wash house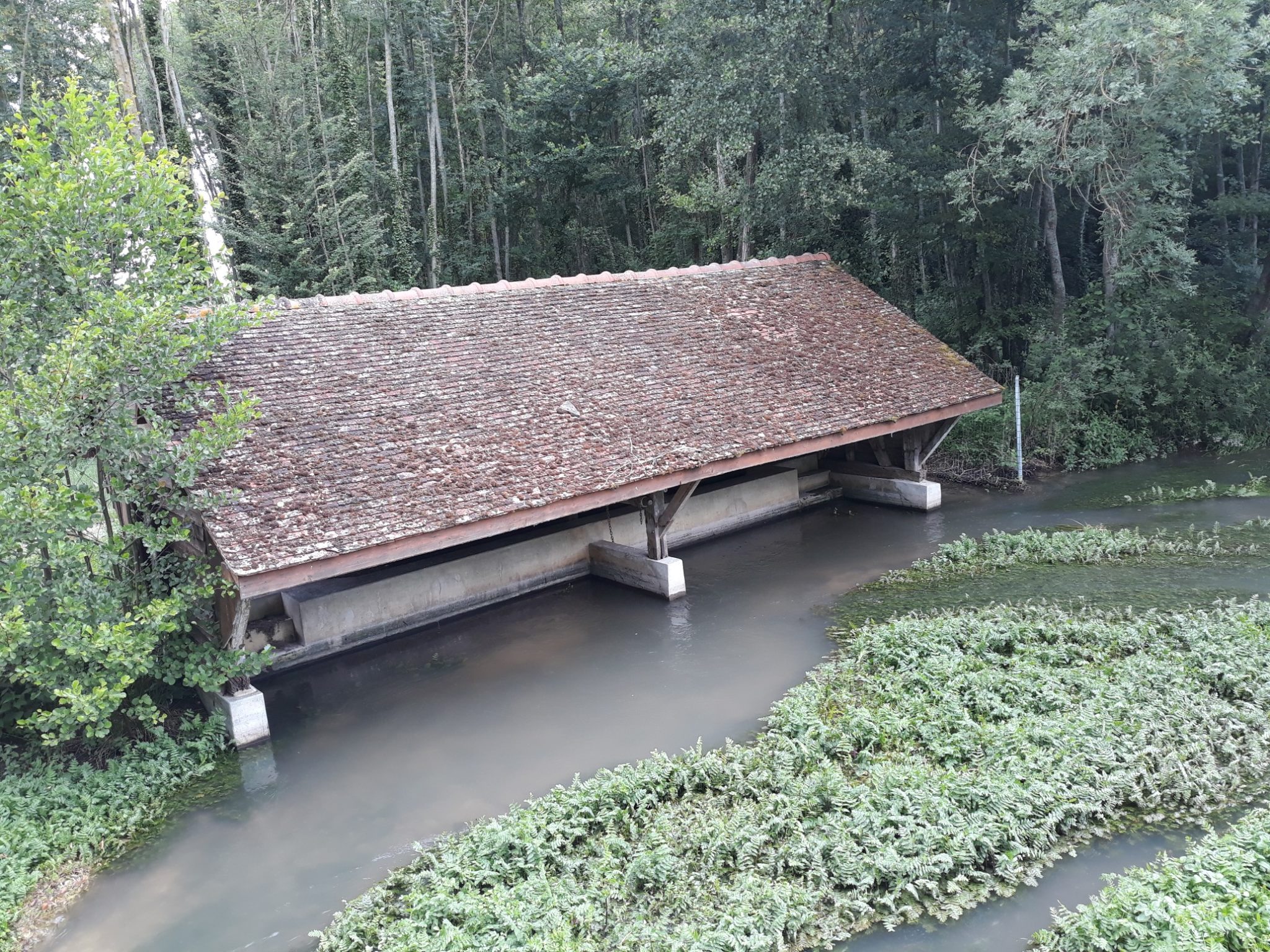 The bridge I crossed was also the site of a famous rearguard action by Napoleon's troops in 1814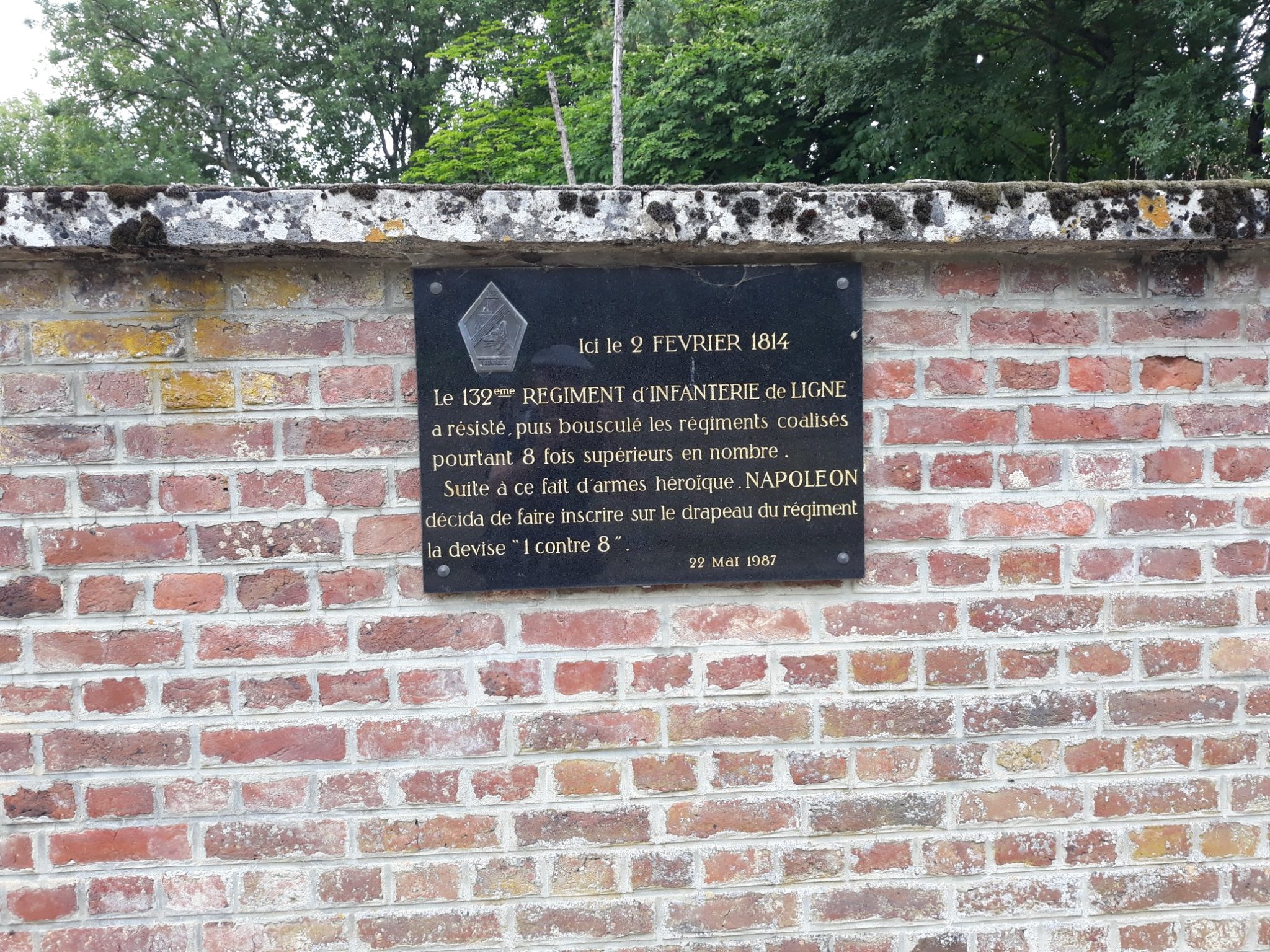 I walked on past glorious fields of freshly cut corn fields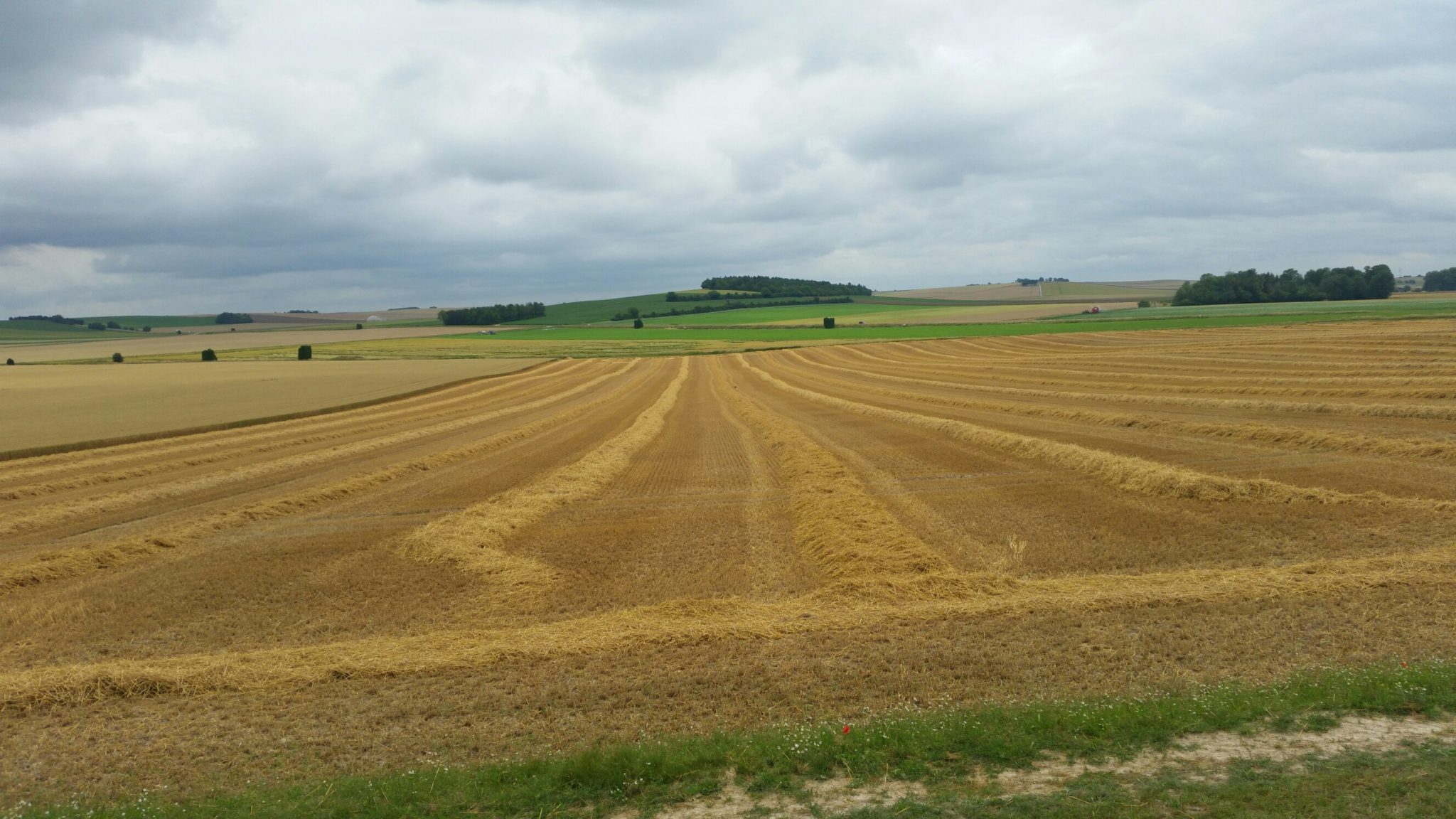 and past man made lakes created by aggregate excavation – some now used for carp fishing.
I arrived at the tourist office in Brienne de Chateau around 4 pm to collect the key for the pilgrim residence where I staying.