Day 20 Coole to Corbiel – 20th June
Distance: 19.0 km – Elevation +120 m -150 m
Weather: Sunny. Temperature: High 28 degrees
I must admit the night on the inflated mattress was not my best being so close to the floor. So I was glad to rise for breakfast at the agreed time of 7.30. Monique had arranged with the Mayor of Corbiel for Tineke and myself to stay in the old schoolroom, a wonderful facility provided by the goodwill of the residents of Corbiel for pilgrims walking to Rome.
So no rush to leave the hospitality of Monique and Jean-Pierre which continued as we all enjoyed a convivial breakfast together.
We each had a group photo taken by Monique's daughter.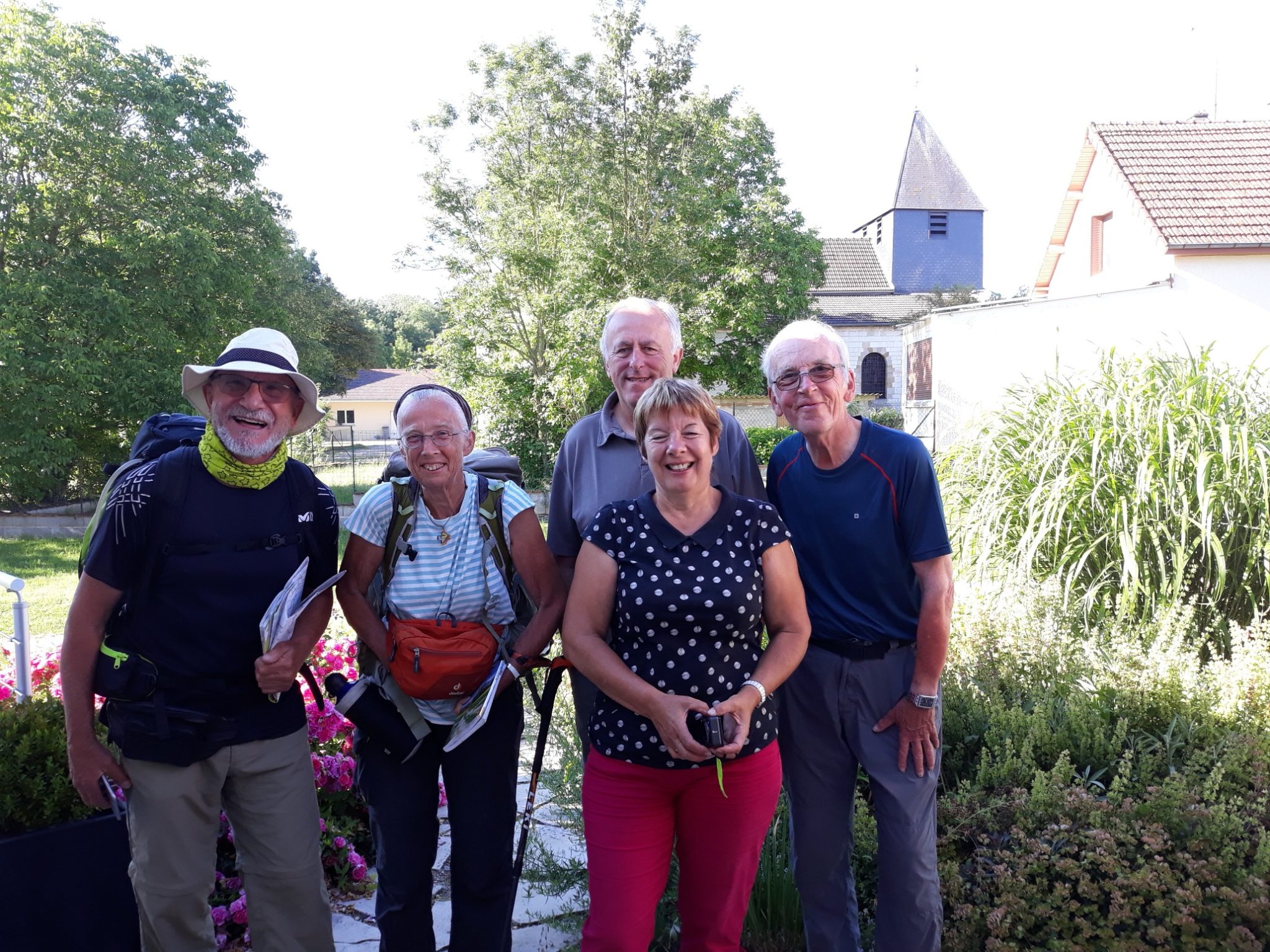 Tineke had already left when I started the walk along the Roman road to Corbiel. It was already warm and would get much hotter as the day progressed.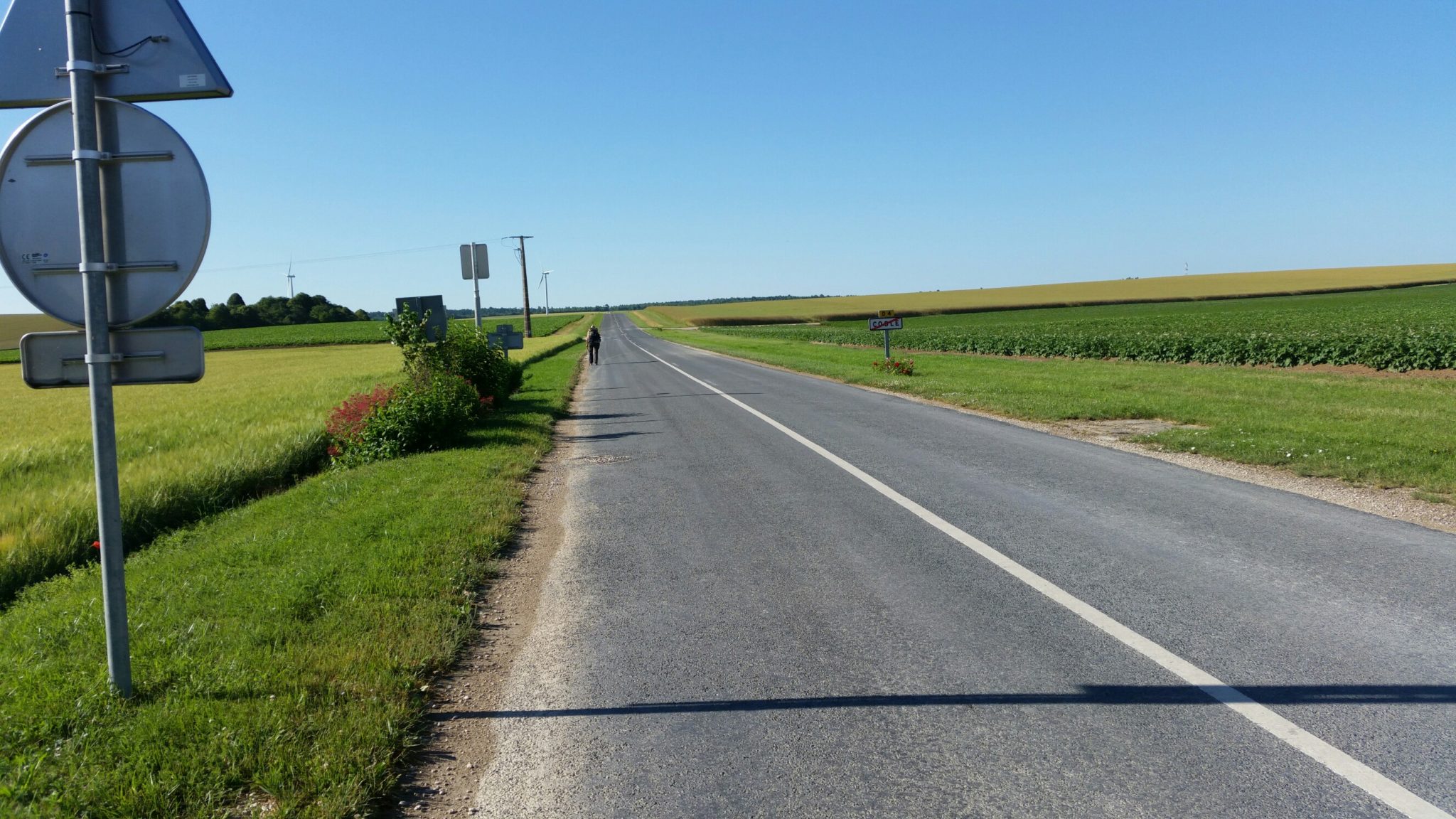 It was really just a straight 20 kilometre walk with one little confusing kink in the middle – two bends and five paths to choose from – I think we both chose the wrong path before finding the correct path.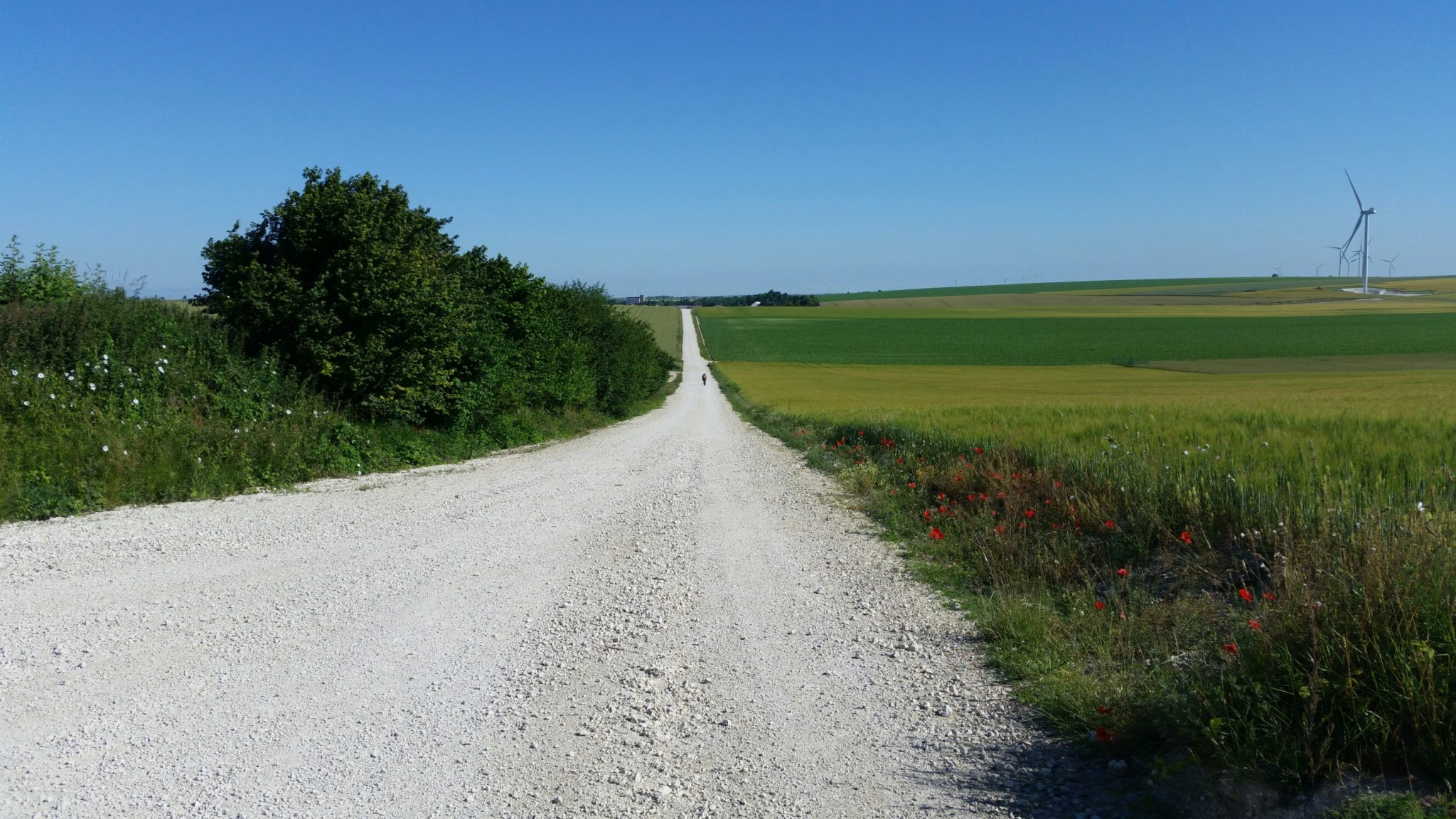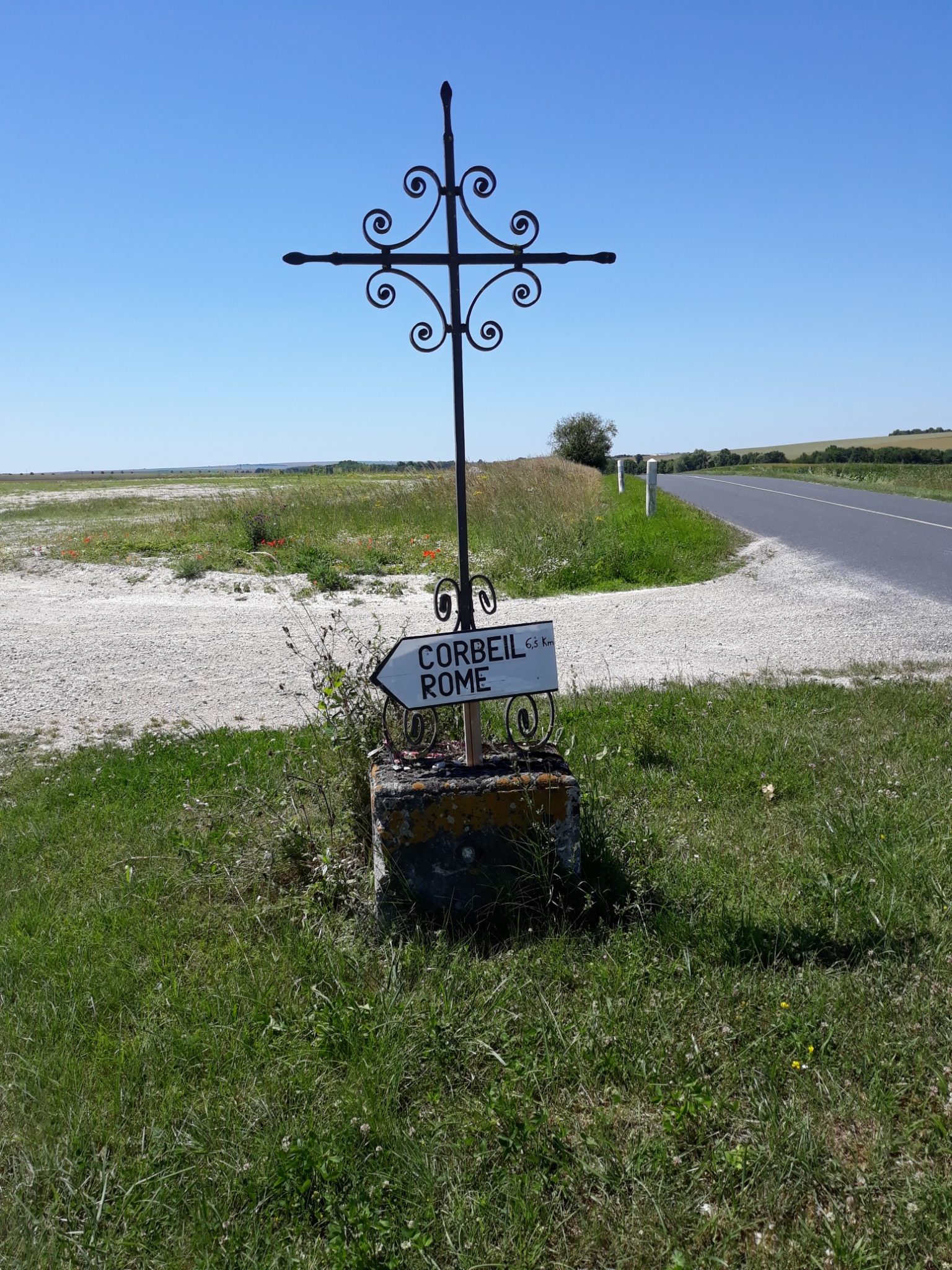 By midday, the sun was baking hot and in desperate need of shade and rest, I came upon a grain store where I found shelter from the heat of the day. After moving on I started to use my trekking umbrella for the first time to provide shade as I walked- it was a great help.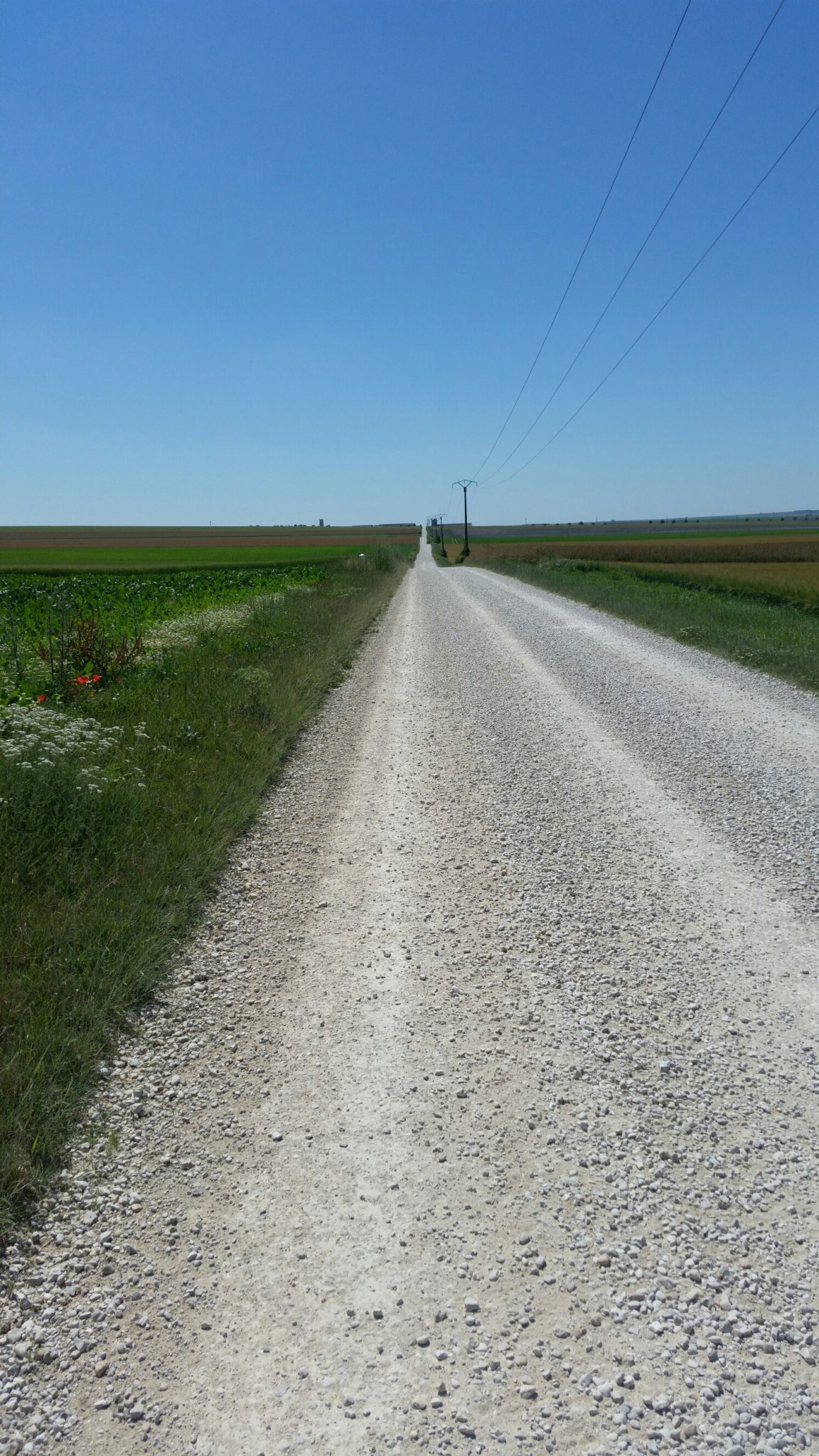 I had overtaken Tineke so was the first to arrive at the Marie and attached schoolroom. Everywhere was open with a welcome sign on the schoolroom door. There was coffee and tea and rice cakes and two camp beds and a note from Mr. Mirofle to say that he would call by later.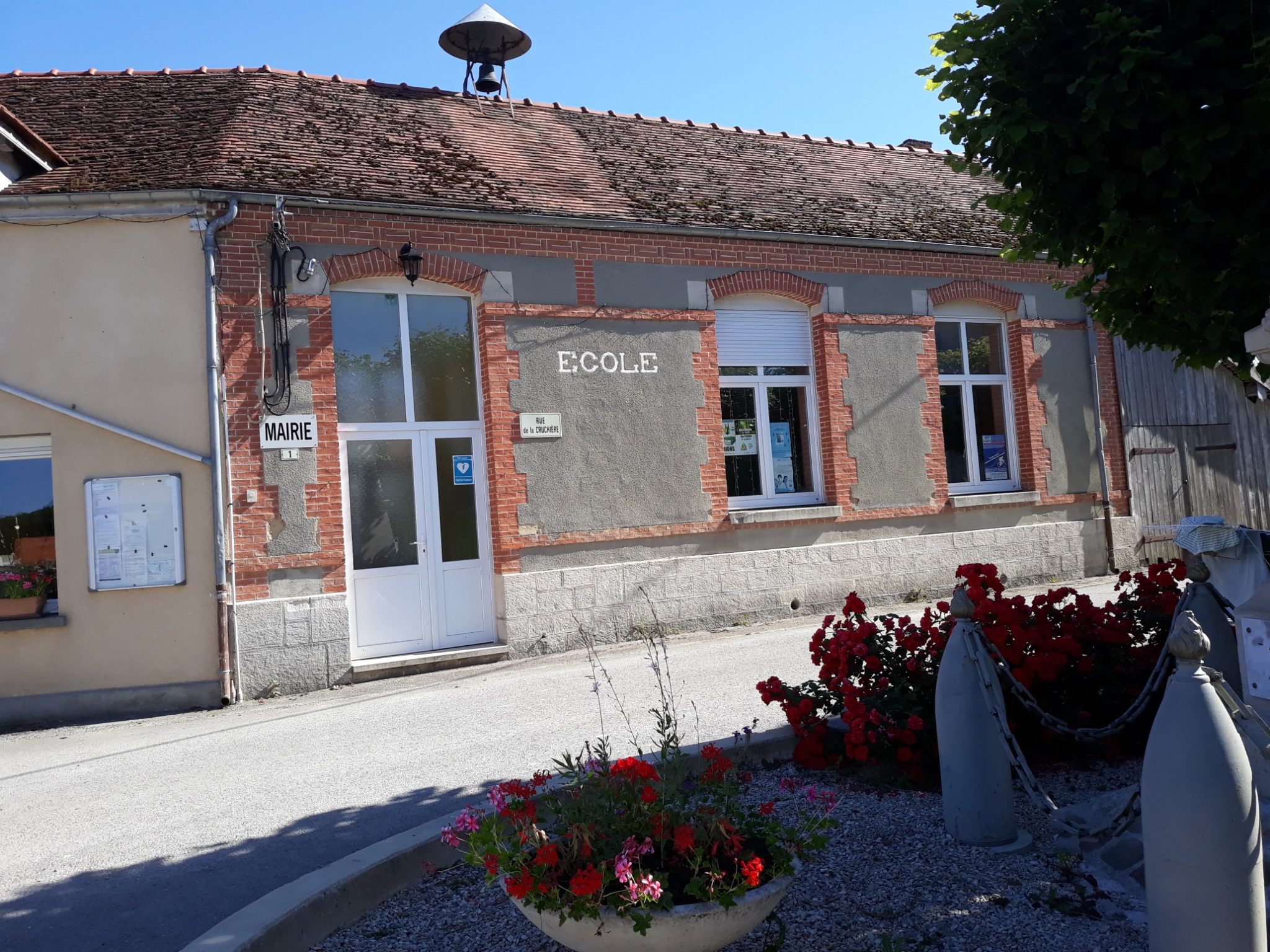 It was perfectly cool in the schoolroom – an oasis in the middle of the Roman road. No shower – but a cold water wash on a hot day was refreshing. Ì caught up with my laundry which was totally dry within a few hours.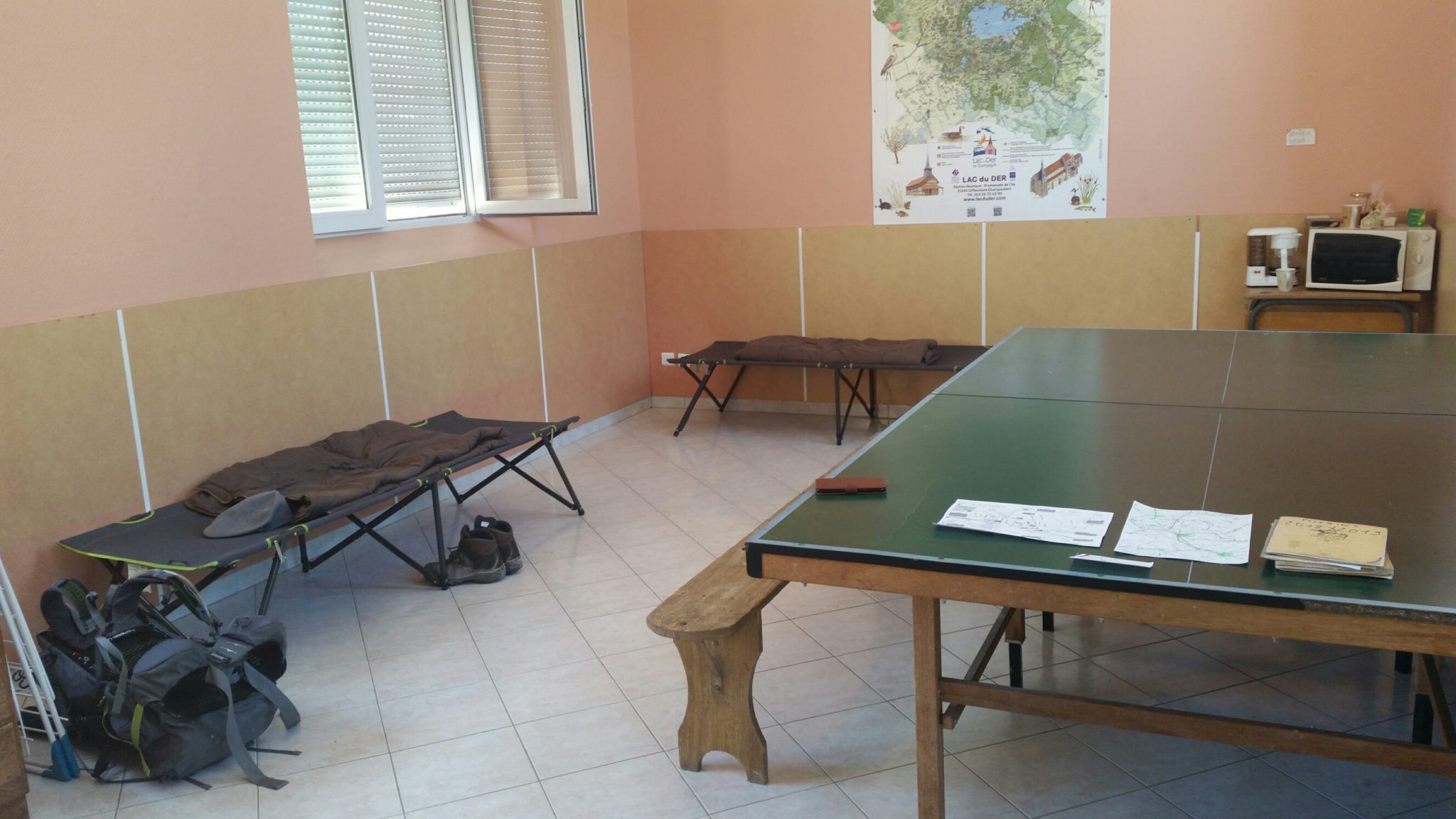 Tineke arrived and shortly after, Mr. Mirofle called by with a very warm welcome and asked what time we would like to eat and would we like beer or wine.
At 7.00 pm he came with a basket of food for dinner and breakfast. So Tineke and I enjoyed a very convivial supper – she spoke very good English as most Dutch people do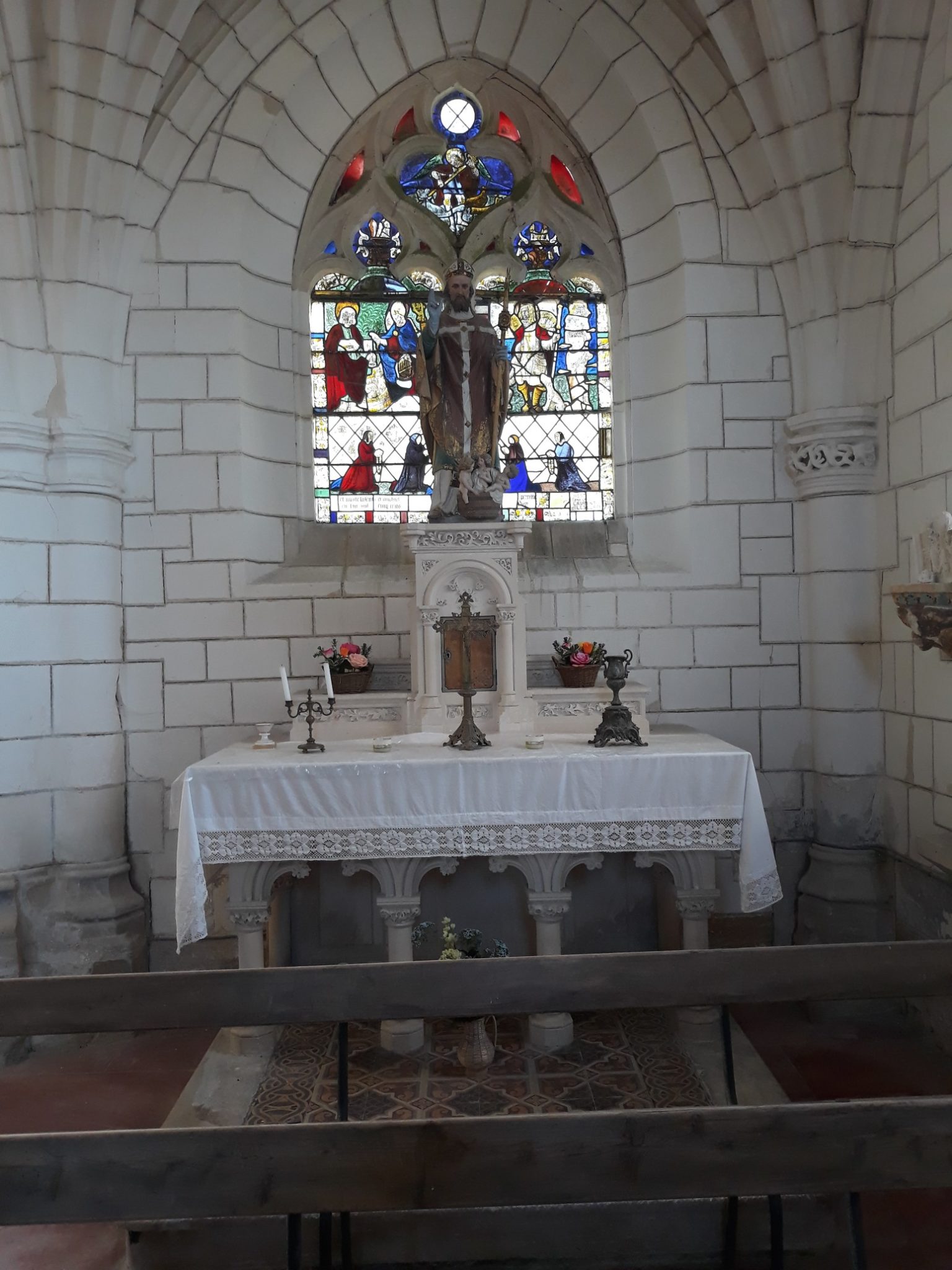 Repleat and after visiting the church which was open, we retired to our camp beds having agreed a time for rising in the morning.