Day 32 Seveux to Gy – 2nd July
Distance: 22.5 km – Elevation +190 m -180 m
Weather: Sunny. Temperature: High 32 degrees
A good breakfast this morning was ready for us at 7.00 am where we were joined by our host. The stay here had been very enjoyable, good accommodation and food, with the added bonus of the swimming pool. Another hot day was ahead of us, so we were both keen to start walking to our planned destination of Gy, a distance of around 20 kilometres.
The days walk was via a mixture of tracks and quiet country roads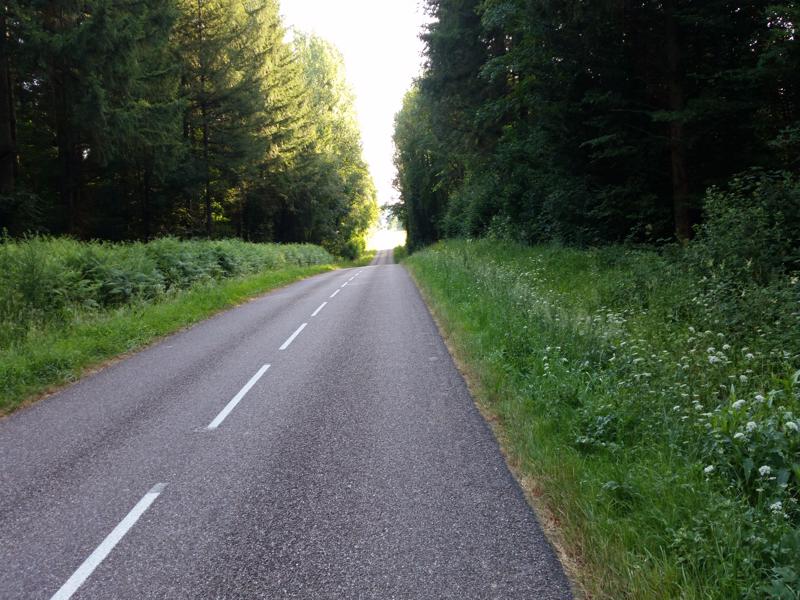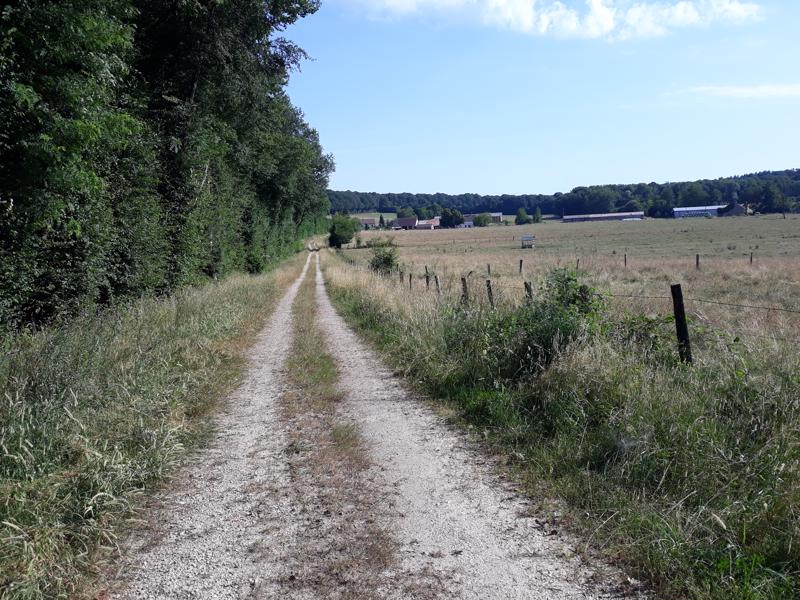 taking us through the small communities of, Motey sur Saone, Sante Riene, Igney, Angirey, and Citey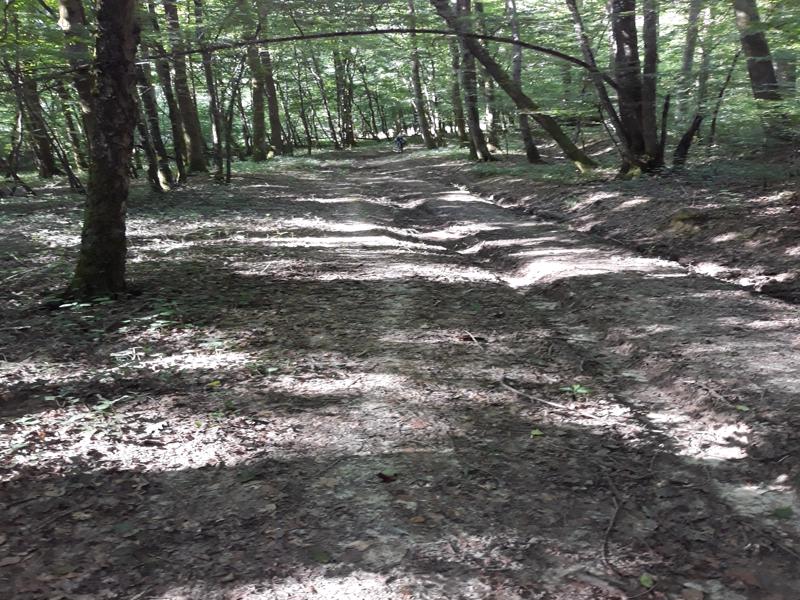 It was another beautiful day with clear blue skies and was an easy walk, relatively level as we passed fields of golden corn. We were in no rush and took frequent stops for rest and food.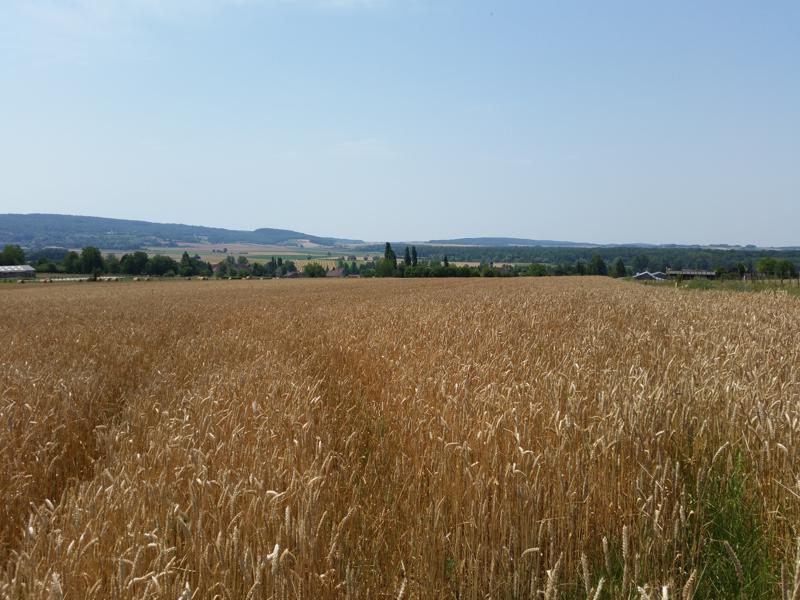 During one of our stops we phoned ahead for accommodation for the night and eventually arranged to stay in Gite La Charmotte, owned by Mr and Mrs Thorelle. Mrs Thorelle told us that the gite was full but could provide rooms for us in the main house, and explained she would not be home until around 5.00pm and that we could wait in the shaded area of the garden. The gite was about 1 kilometre from the centre of Gy. We arrived around 2.30 pm and whilst sitting in the garden Mr Thorelle arrived. He spoke very good English and sat chatting with us for a while, providing a very welcome fresh cold beer and water. He told me that his daughter was married to an Englishman and lived in Southampton. He then drove us into Gy for a tour of the town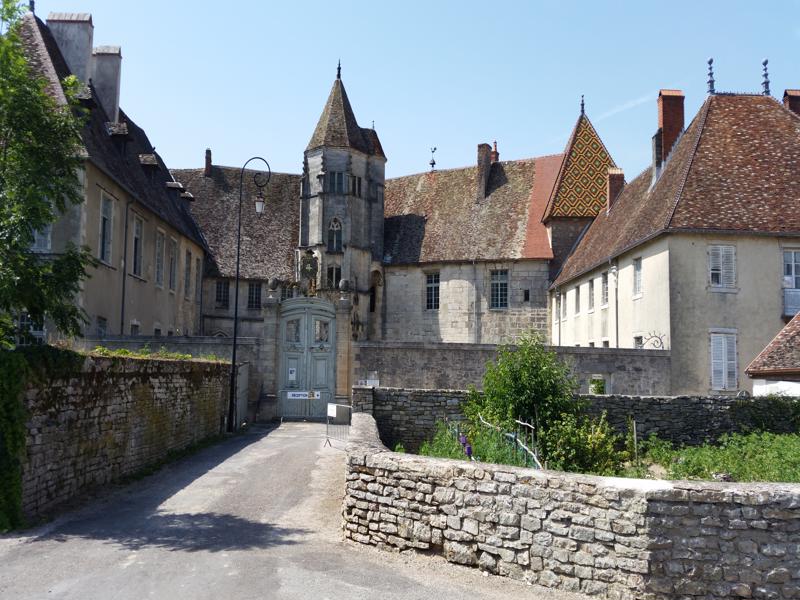 and on our way back took us to the supermarket to buy food etc for our onward journey tomorrow.
Later we met a delightful Mrs Thorelle and were shown to our rooms and told supper would be served at 7.30pm. Suitably refreshed we joined Mr and Mrs Thorelle, Mrs Thorelle's mother and two German cyclists for a very convivial evening.