Day 2 Barham to Dover – 2nd June
After a wonderful nights sleep in a very comfortable bed, and after enjoying breakfast with my host, I reluctantly said goodbye to Valerie promising to send her a post card when I arrive in Lucca – I will explain later why Lucca.
I made my way to Womenswold, around 2.5 miles, where I joined the North Downs Way for the onward journey to Dover. It was not as hot as yesterday and with a lighter pack ( I had left a few things with Valerie to collect on my return) I enjoyed the gentle roll of the North Downs with its vast fields of wheat.
The way marking was good until I reached the crossroads on the edge of Coldred where there was no sign to be seen. There was an elderly gentleman setting up a plant stall on the green in the centre of the crossroads and I asked for directions – he pointed and said "it is that way". – of course it was not. It took me along a pleasant English country lane to Whitfield and the North Downs Way was not seen again until I reached Dover.
From Whitfield I had to navigate a very busy roundabout before joining the A256 to Dover. Lots of traffic but fortunately the A256 was built in the era when a lot of major roads included footpaths in their design so whilst noisy it was safe for walkers. They say "every cloud has a silver lining" and indeed there was an unexpected bonus by taking the A256, it took me past the "Old Park Hill Nature Reserve" where I came across some very handsome ponies – a breed I had never seen before. I later found out they were primitive polish horses called Konecs which are closely related to the extinct Tarpan a wild forest horse from Neolithic times – so, early in the journey I am learning new things by walking the Via Francigena.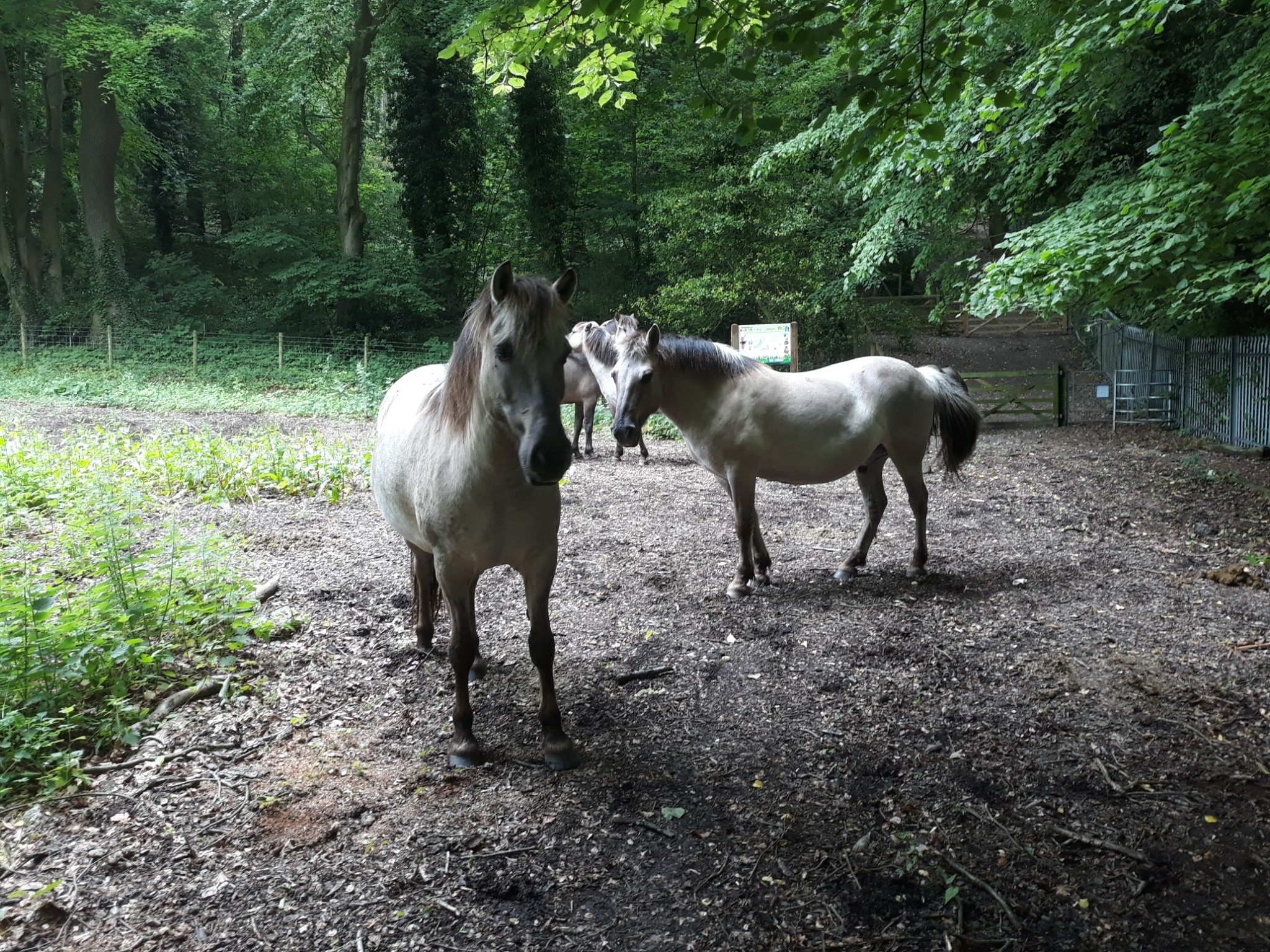 I continued my journey to my bed for the night in the Dover Backpackers hostel which was once the "First and Last" pub. It was unusual ! It was cheap the dormitorys had too many beds but were clean, the staff were friendly, plenty of free coffee and tea and breakfast. It was also just 5 minutes walk to the ferry.
I took a stroll along the sea front and sat watching the ferries arriving and leaving as I enjoyed my supper of fish and chips.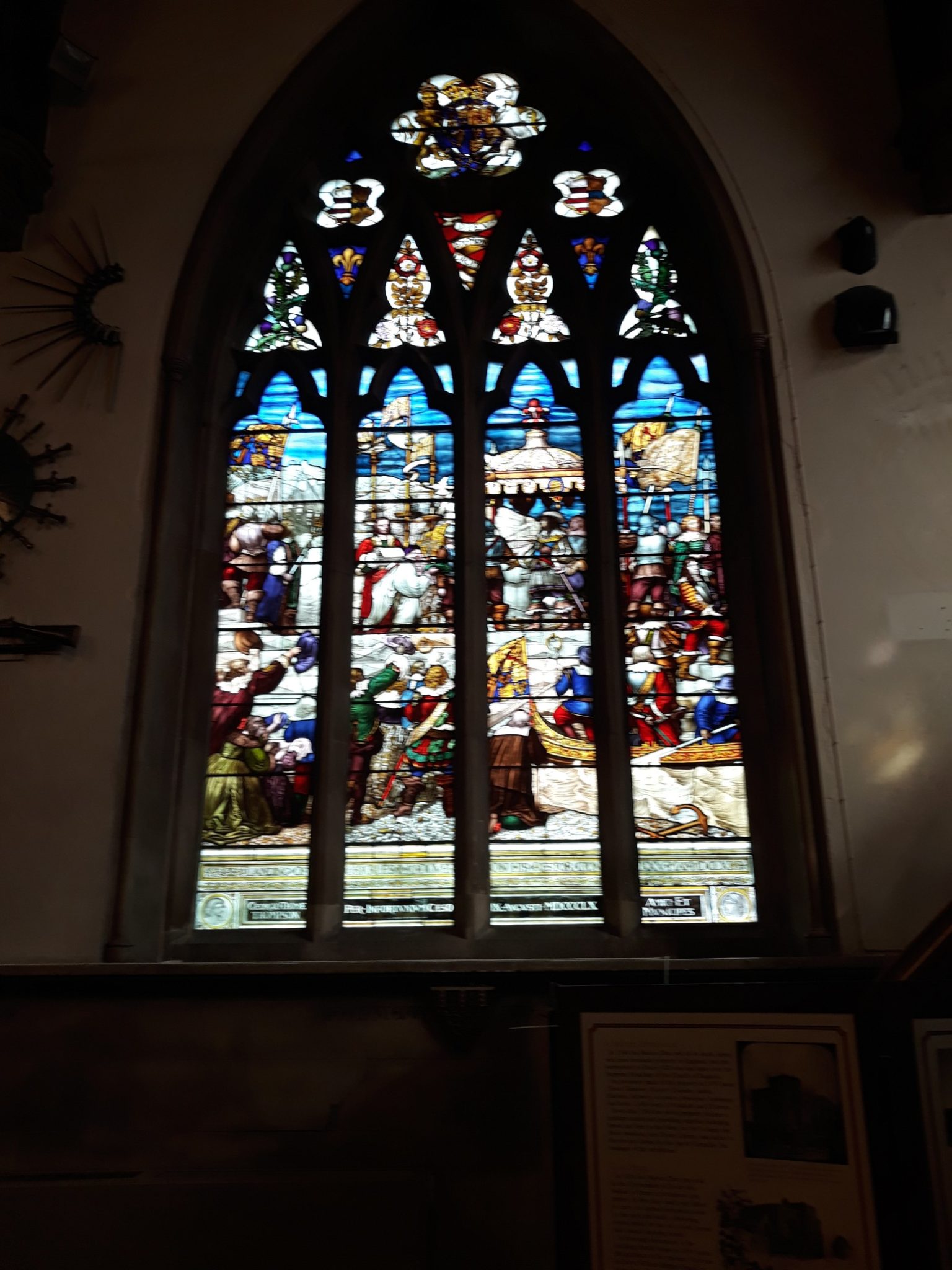 One of tha stained glass windows in the " Maison Dieu " Dover.