Day 4 Guines to Licques – 4th June
Distance: 13.7 km – Elevation +180 m -130 m
Weather: Sunny. Temperature: High 22 degrees
I enjoyed a really good nights sleep in the mobile home for pelerins – I chose to use my new sleeping bag ( its first use) rather than the supplied blankets – it was a coolish night and it kept me snug and warm. I woke around 7 am and was ready to leave around 8 am.
Just after leaving I met Steve Hackman who was walking with his wife and son and a friend from South Africa – they also had been staying at the Bien Assise camp site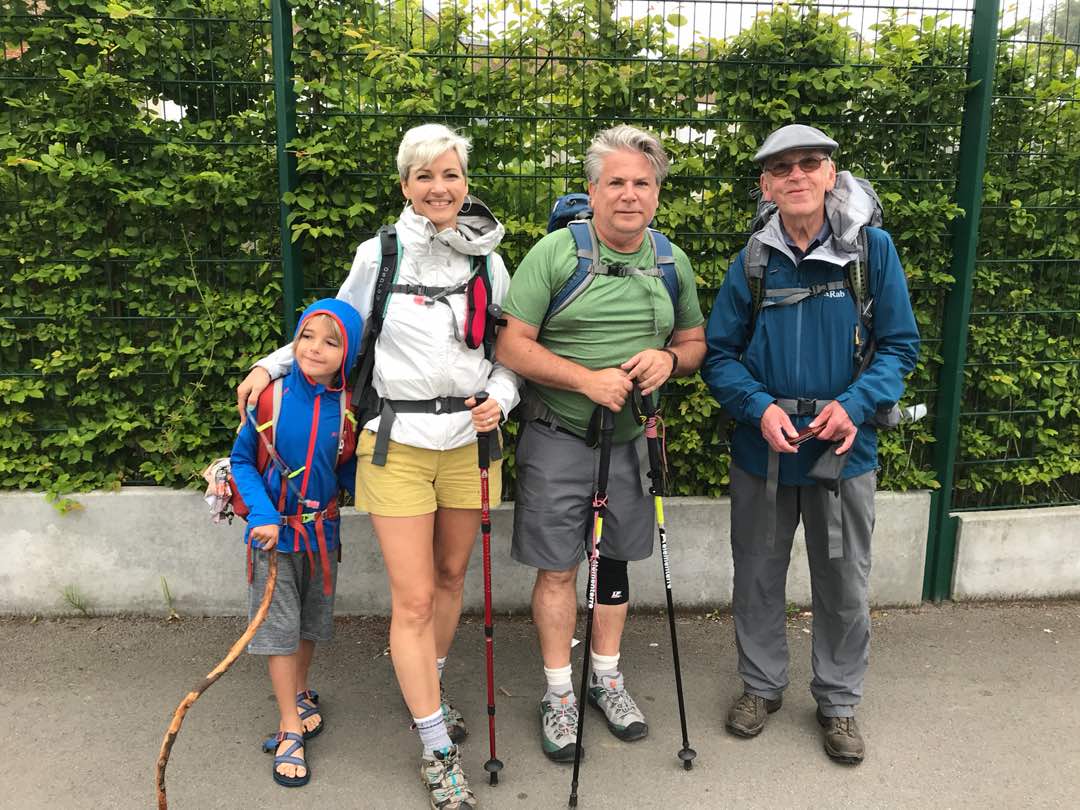 It was good walking and chatting with fellow pilgrims, a little reminiscent of my Camino last year. It was much cooler than yesterday and much of the country side was shrouded with mist. We came across a farmer walking with his potatoe gatherers and he came to greet us. We managed to convey to him that we were pilgrims walking to Rome and he told us his main crops were potatoes and flax – this is Marc the farmer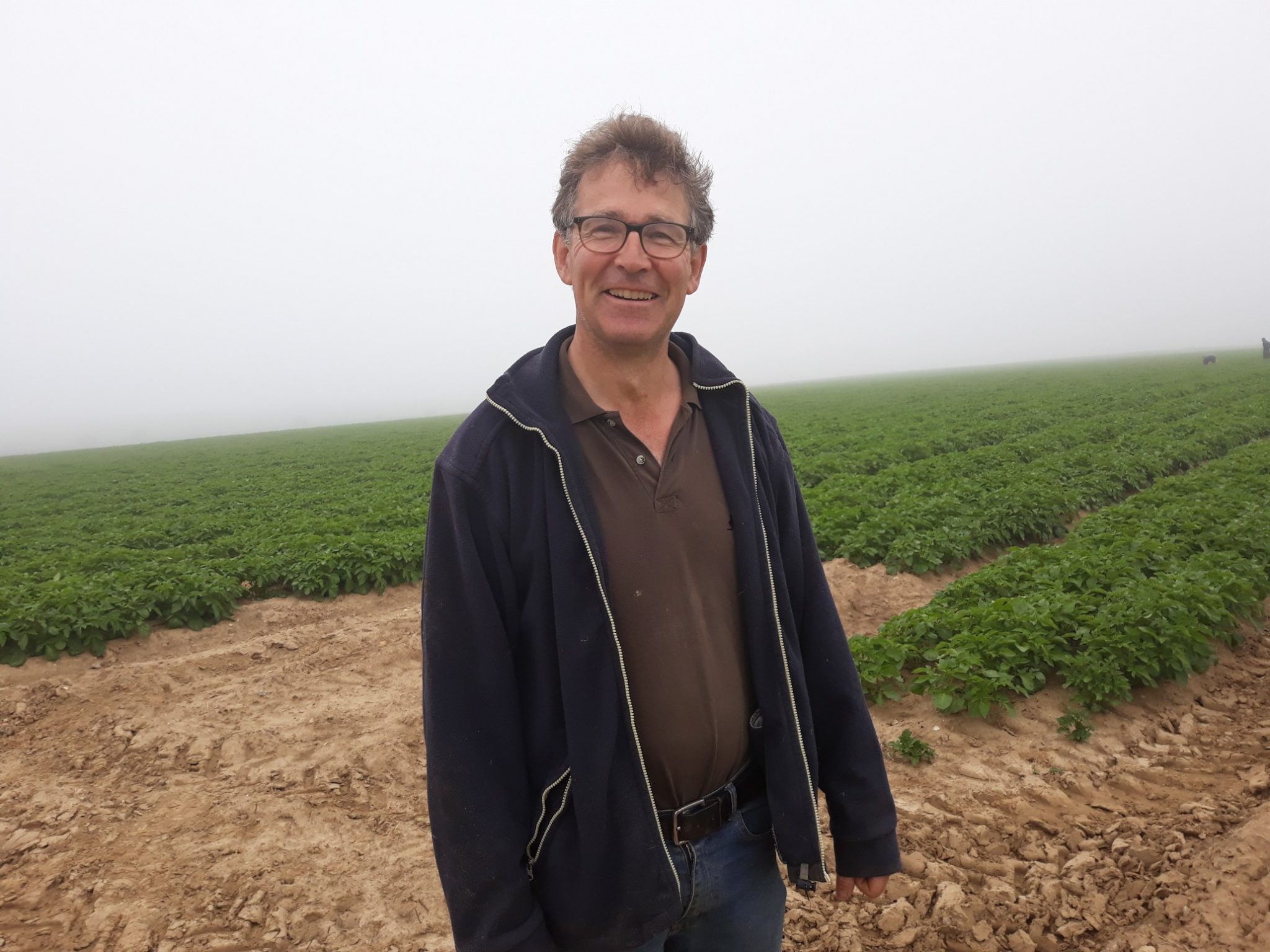 and this is his flax
Walking on together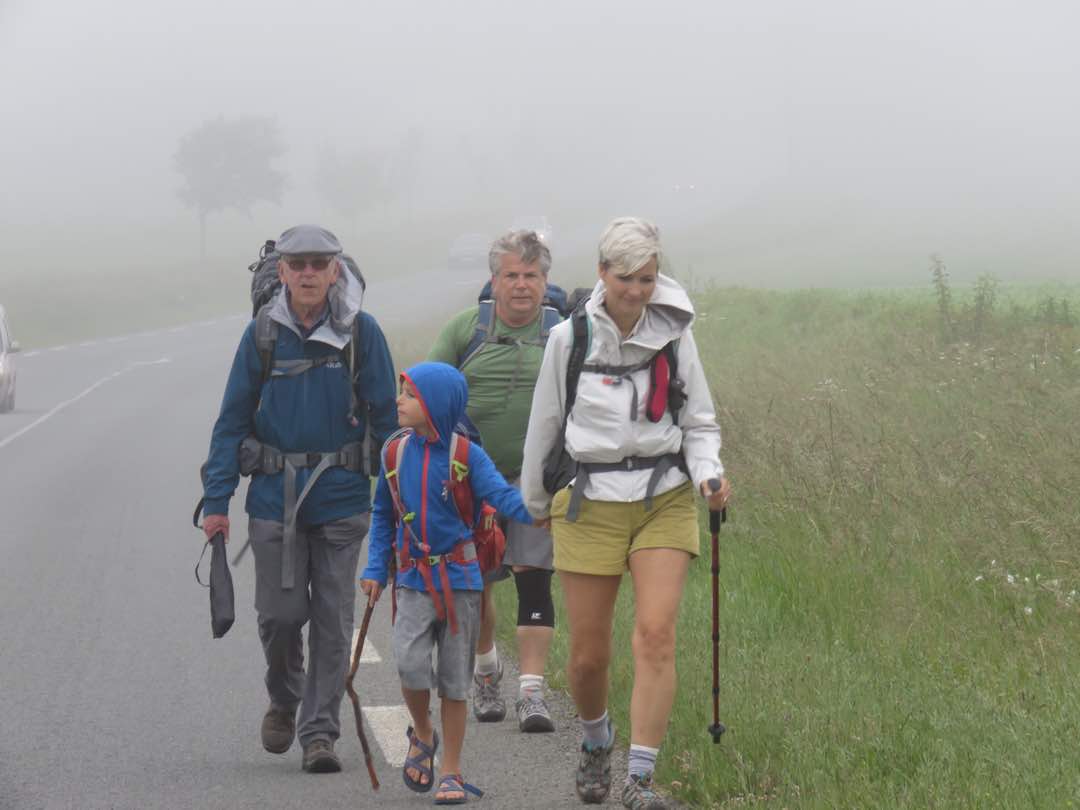 After a while I continued on my own, stopping briefly for a prepared snack before reaching the outskirts of Licques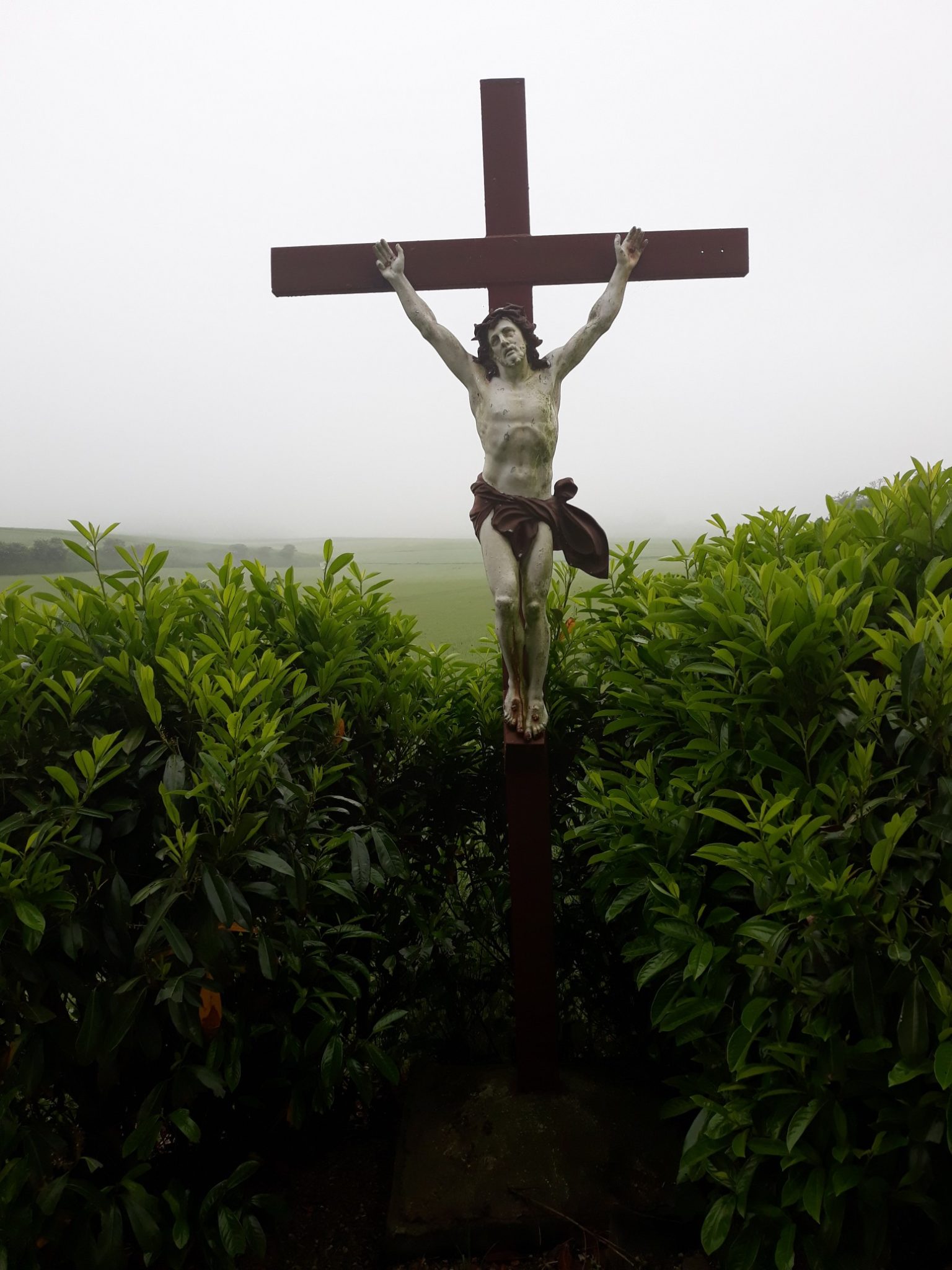 I arrived in the town centre and found the church open. Licques church was the chapel of Licques Abbey which was founded in 1131 by Robert le Barbu, Lord of Licques, on his return from the first crusade.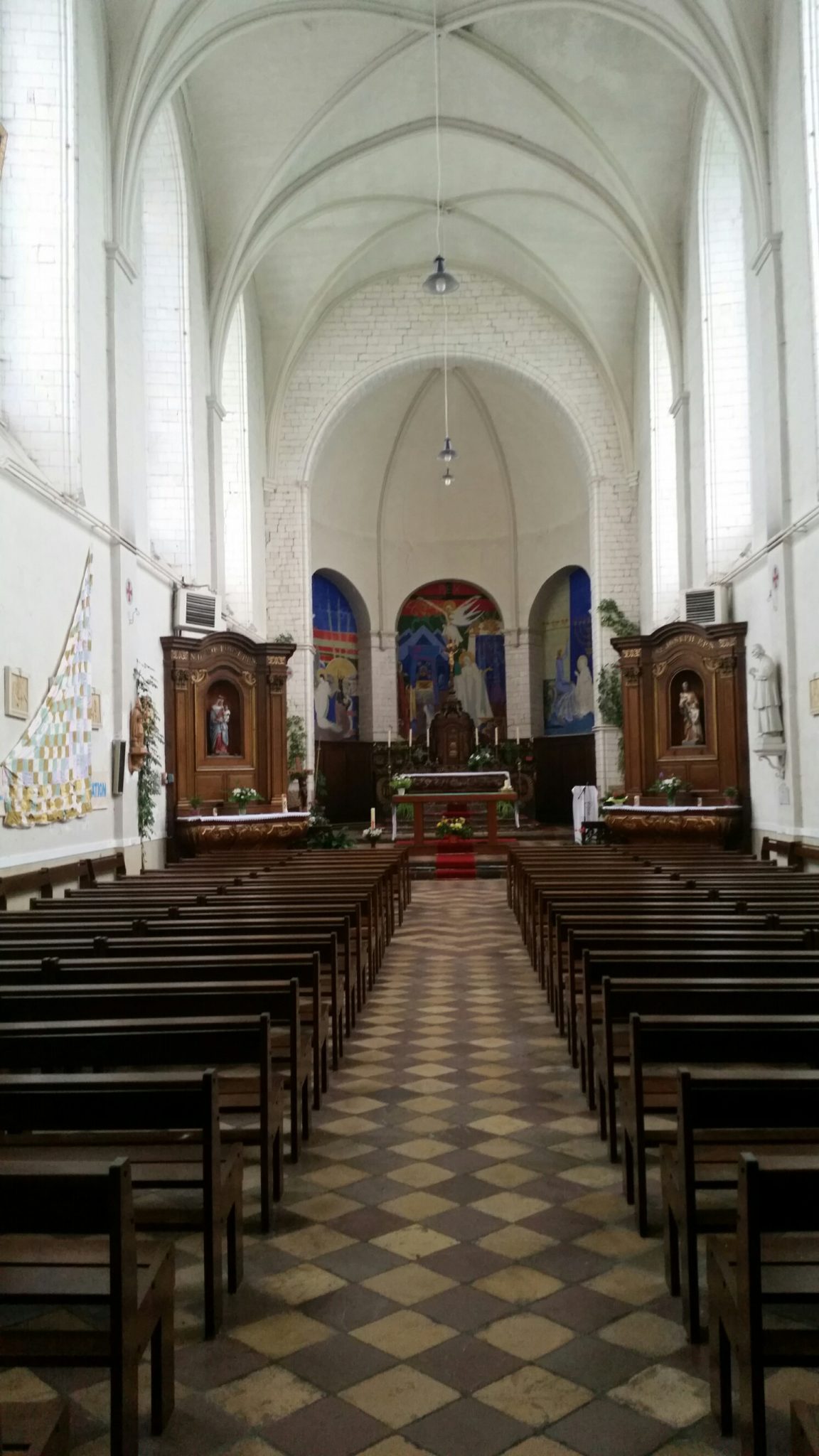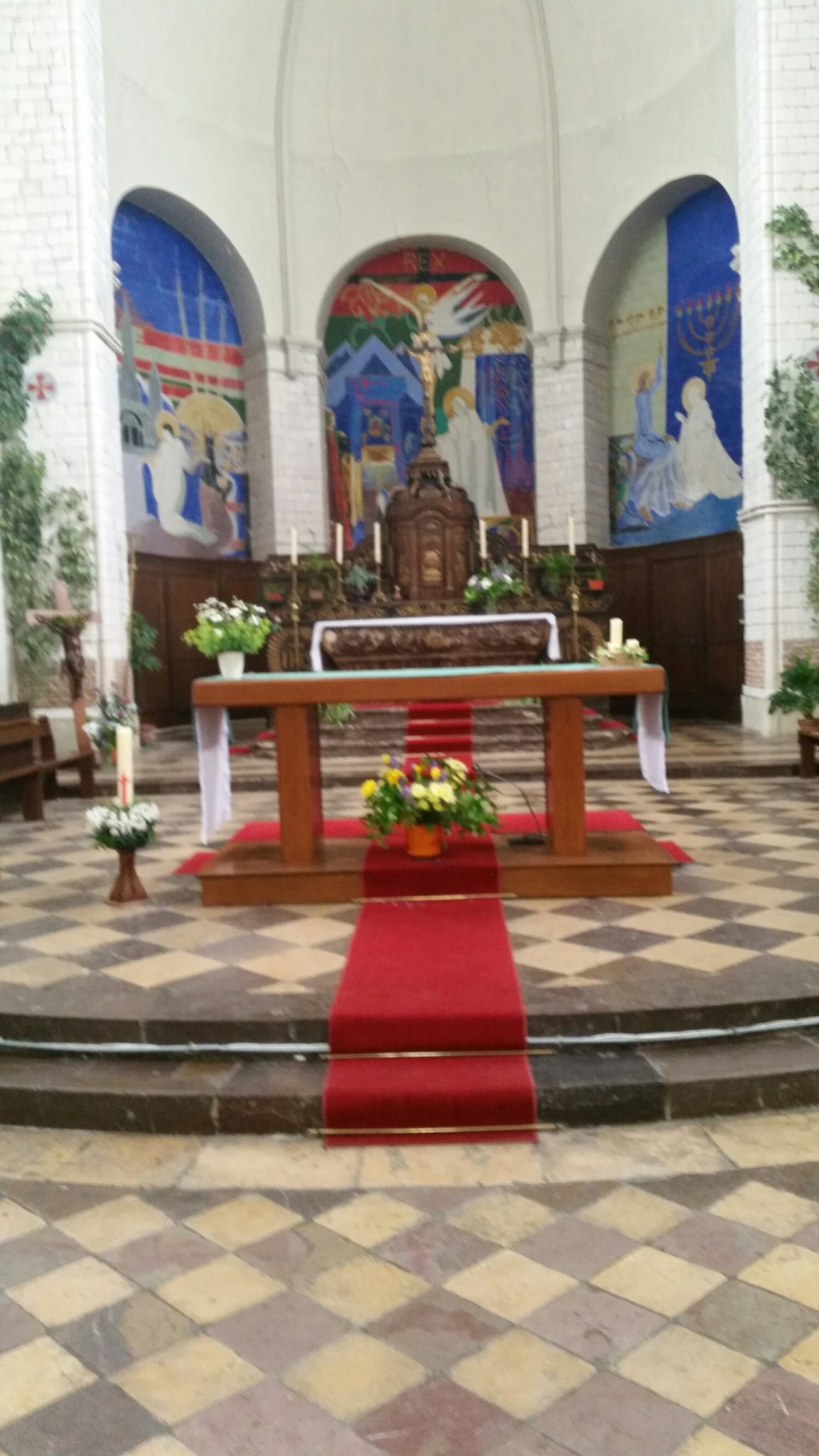 The Marie was closed so I walked on to my destination for the night – Pommiers Des 3 Pays camp site where I had a chalet reserved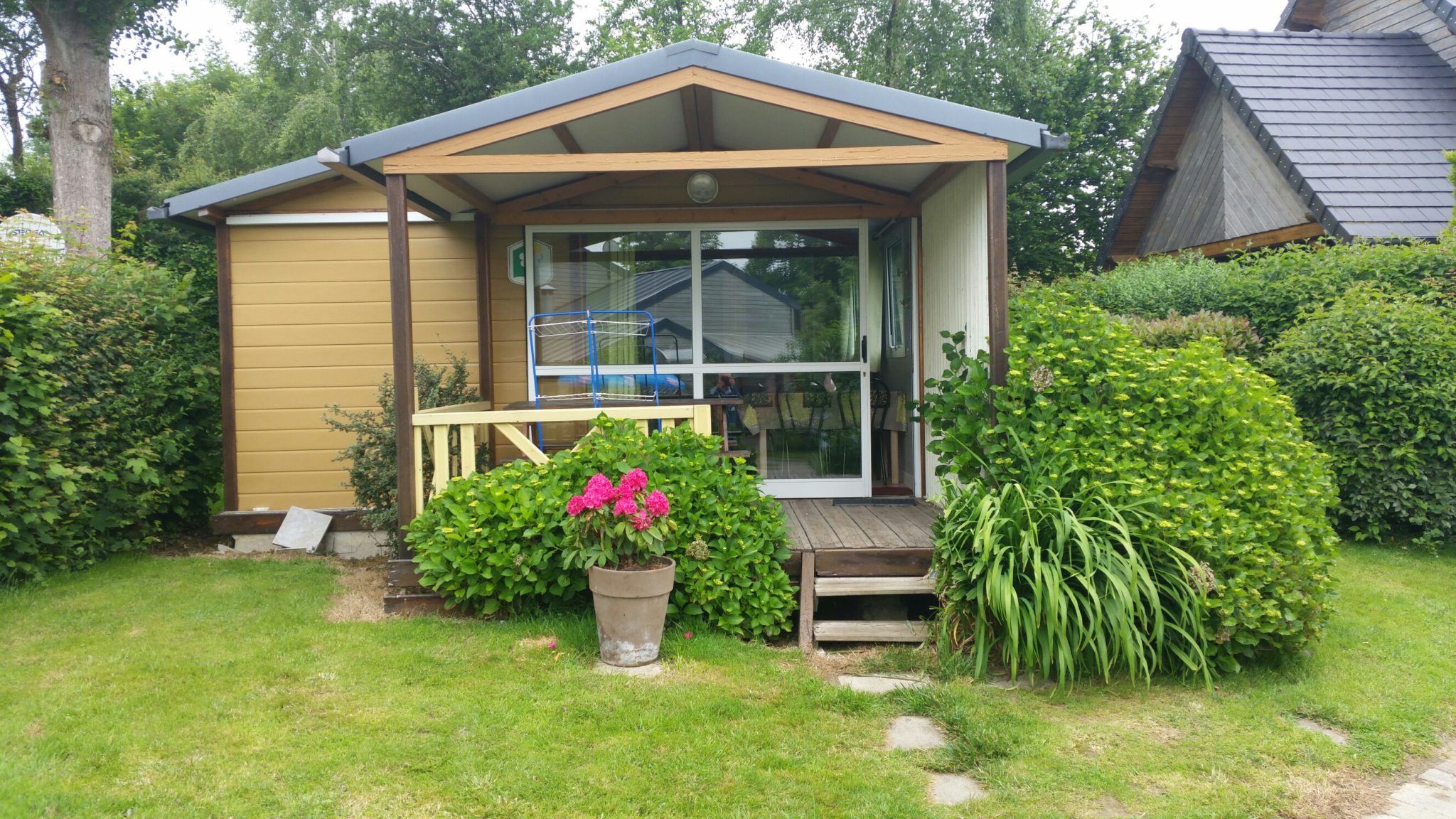 It had been another relatively short day- I think taking it easy for the past four days has been worthwhile- I have eased my way into regular daily walks – my body is adjusting itself to walking with a weight on my back – and I felt good on today' walk.
Supper was enjoyable with Steve et al and later we were joined by another pilgrim – Sarah Morano from New York. Sarah started the same day as I had from Canterbury but her walk to Licques included the dog leg to Wissant !
A very convivial pilgrims supper