Day 11 Peronne to St.Quentin – 11th June
Distance: 35.0 km – Elevation +200 m -170 m
Weather: Overcast/rain pm. Temperature: High 22 degrees
After a good breakfast, I was away from the auberge where I had been staying by 7.30 am.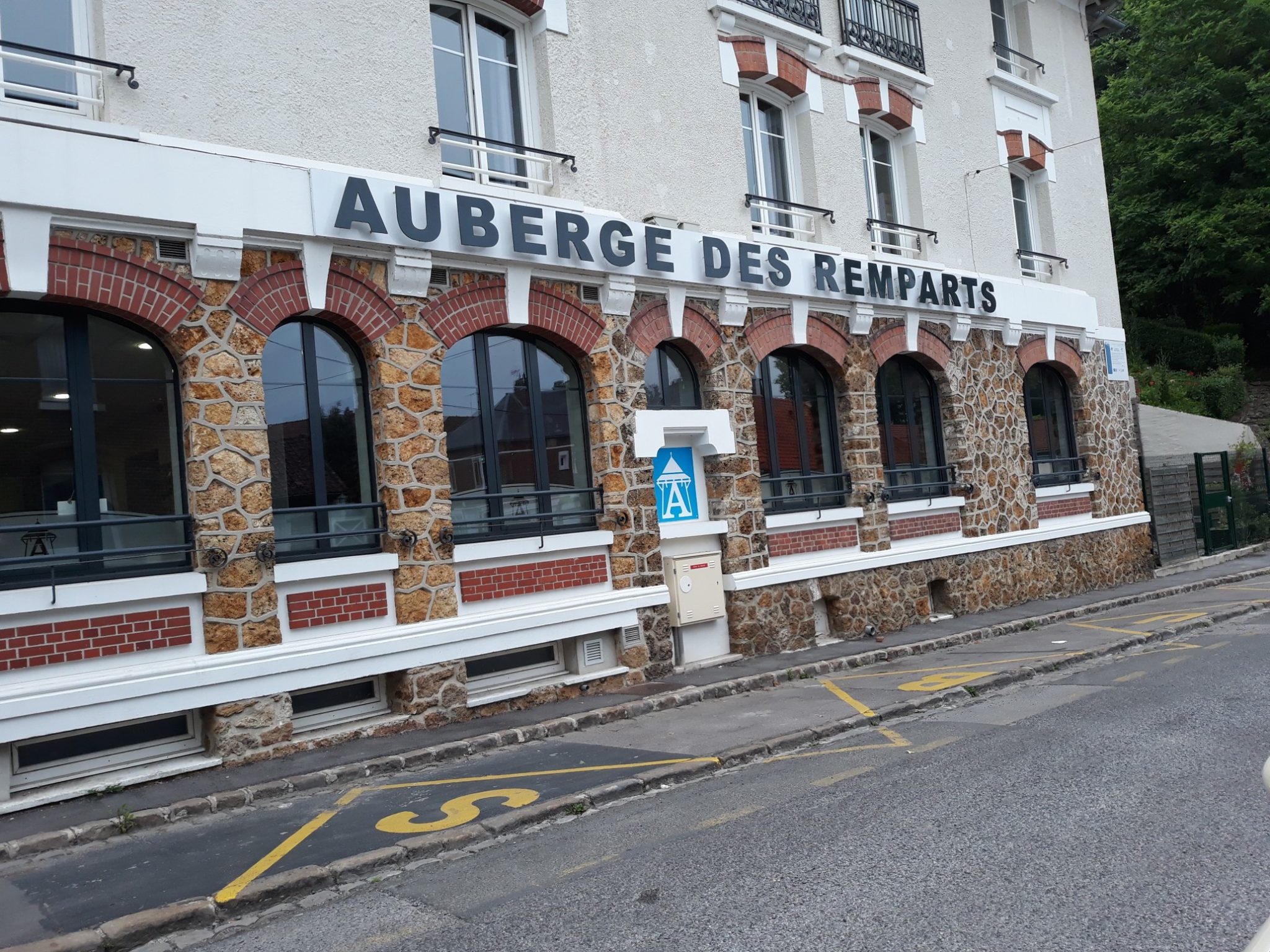 My destination today was Seraucourt le Grand about 31 kilometres ahead. I had decided today to use the Lightfoot guide of the Canterbury to Besancon route. I had downloaded a kpl file of the route which I was using in conjunction with the maps.me app.
I moved out of town to join the country road to Cartigny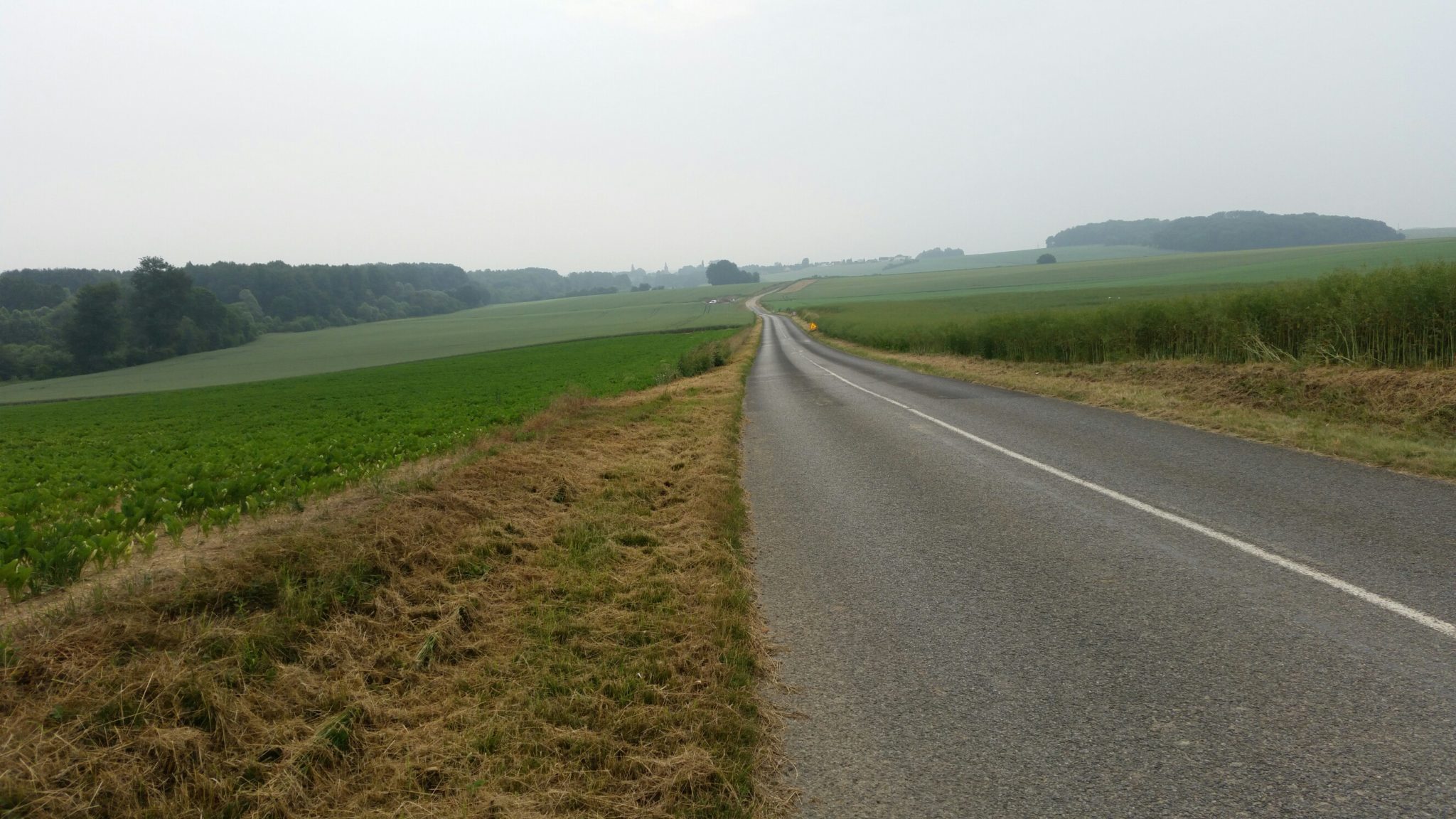 I realised I had lost my hat, and with the later sun, I was contemplating how I could best protect my head when I heard a shout behind me – I looked back and saw a man running up the hill waving my hat. He had seen the hat on the road guessed it was mine and ran after me close to half a mile!
In Cartigny, I found an automated boulanģerie which provided my lunch for the day and next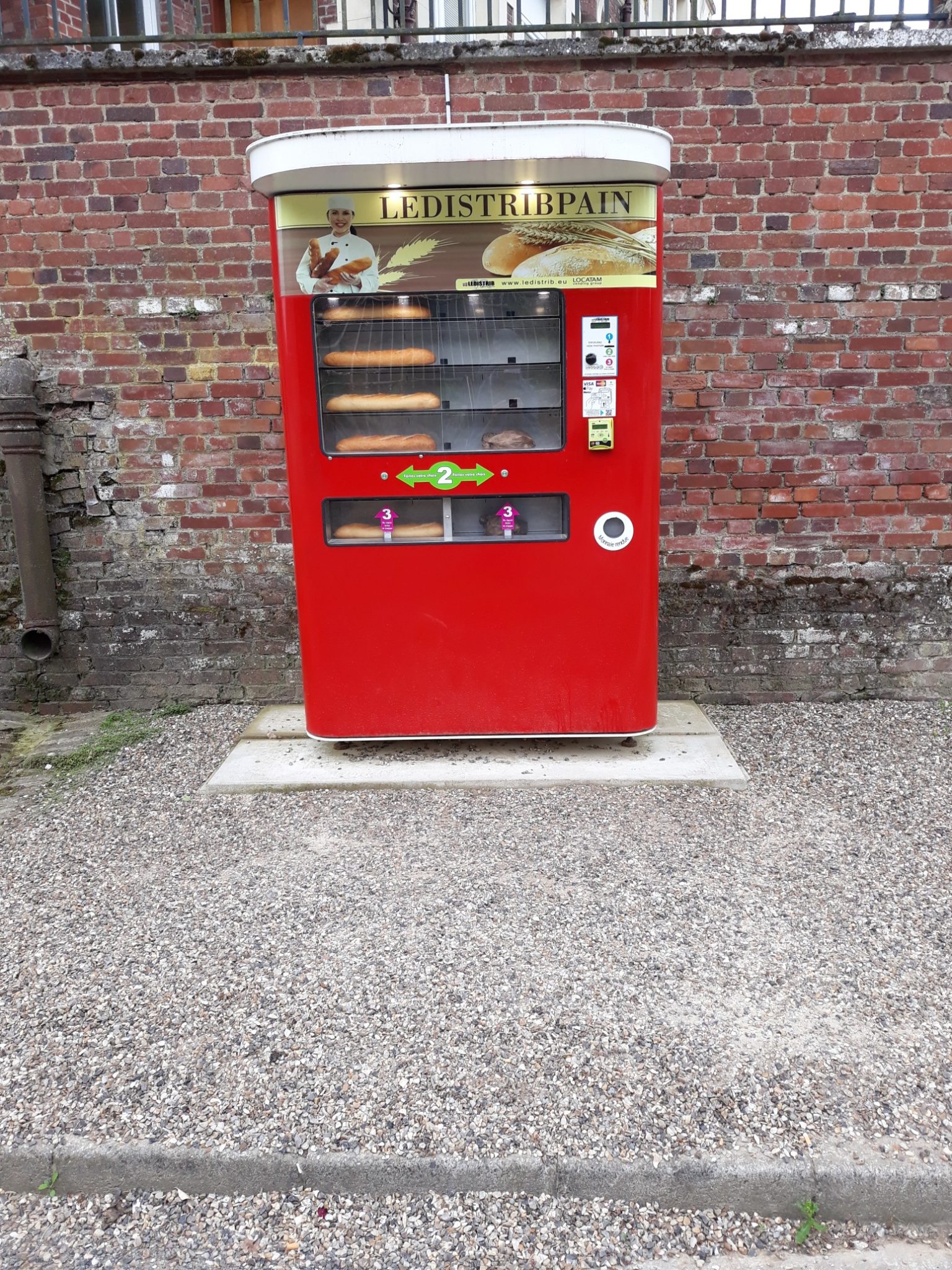 I carried on through the countryside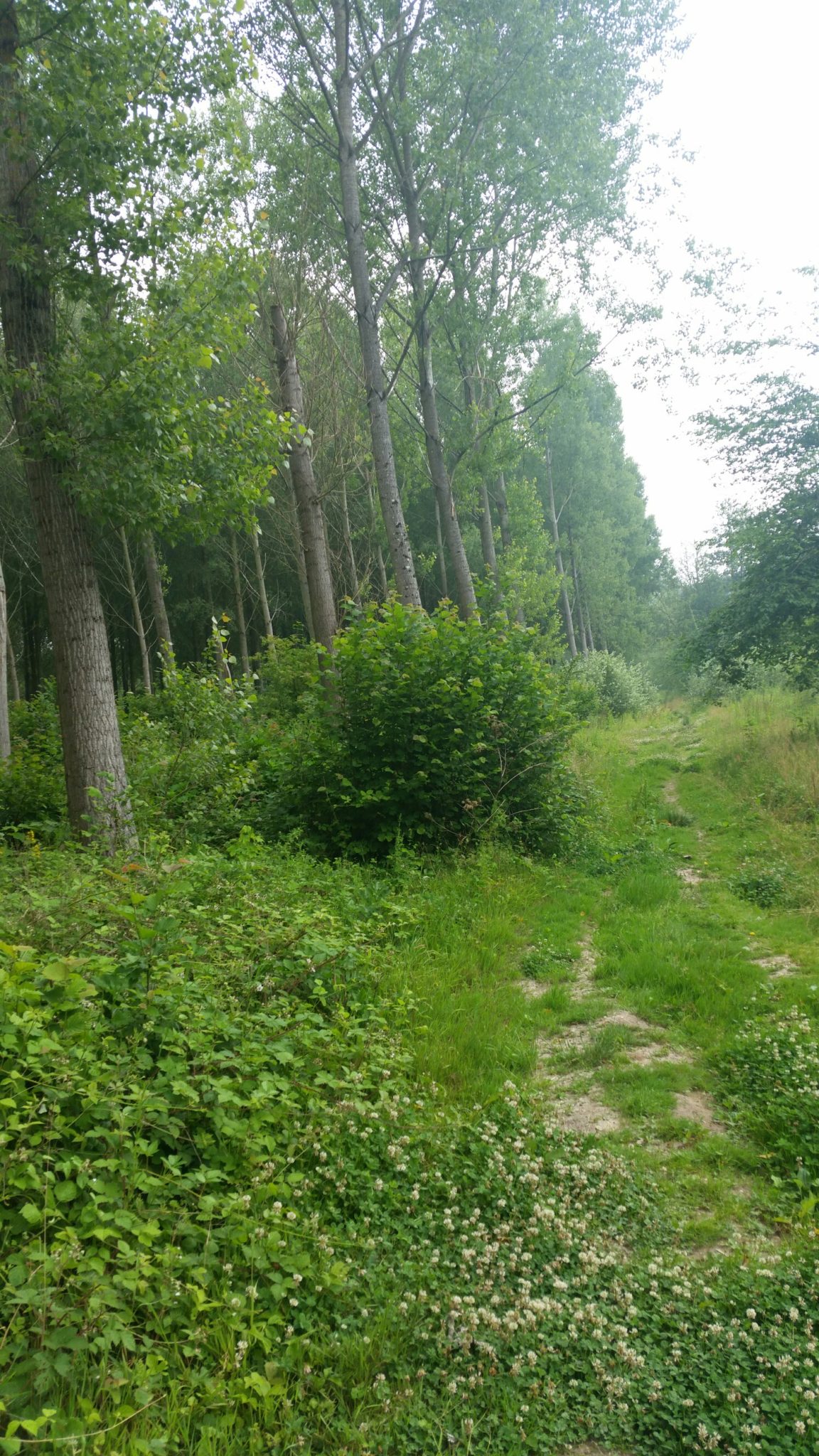 to the villages of Bouvincourt en Vermandois and Vraignes en Vermandois where I had the first rain since I had left Canterbury. So out came my trekking umbrella for its first use.
In Trefcon I found a rare picnic table where I sat and enjoyed my lunch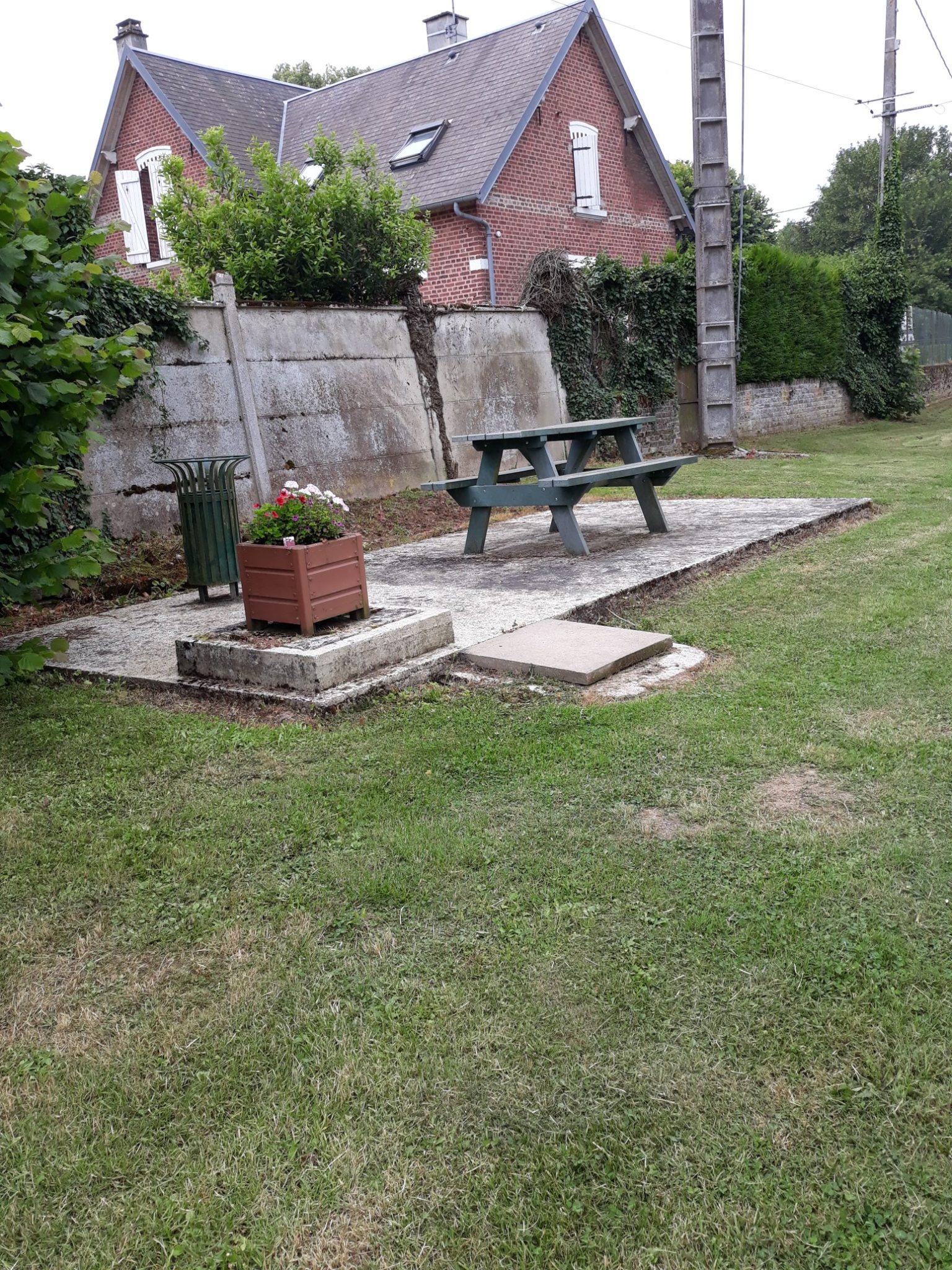 Today was the first day I had not prearranged a bed for the night so I stopped when I reached Ėtreillers, 8 kilometres from my destination, to see what was available. I used every resource available to me but could not find anywhere here, behind or in front. The only accommodation available was 11 kilometres off route in Saint Quentin. I thought of bedding down somewhere using my bivvy bag but with heavy rain forecast, I opted to take the walk to Saint Quentin.
On the outskirts of the town as I walked along a deserted track I passed beneath a road bridge with the most extraordinary graffiti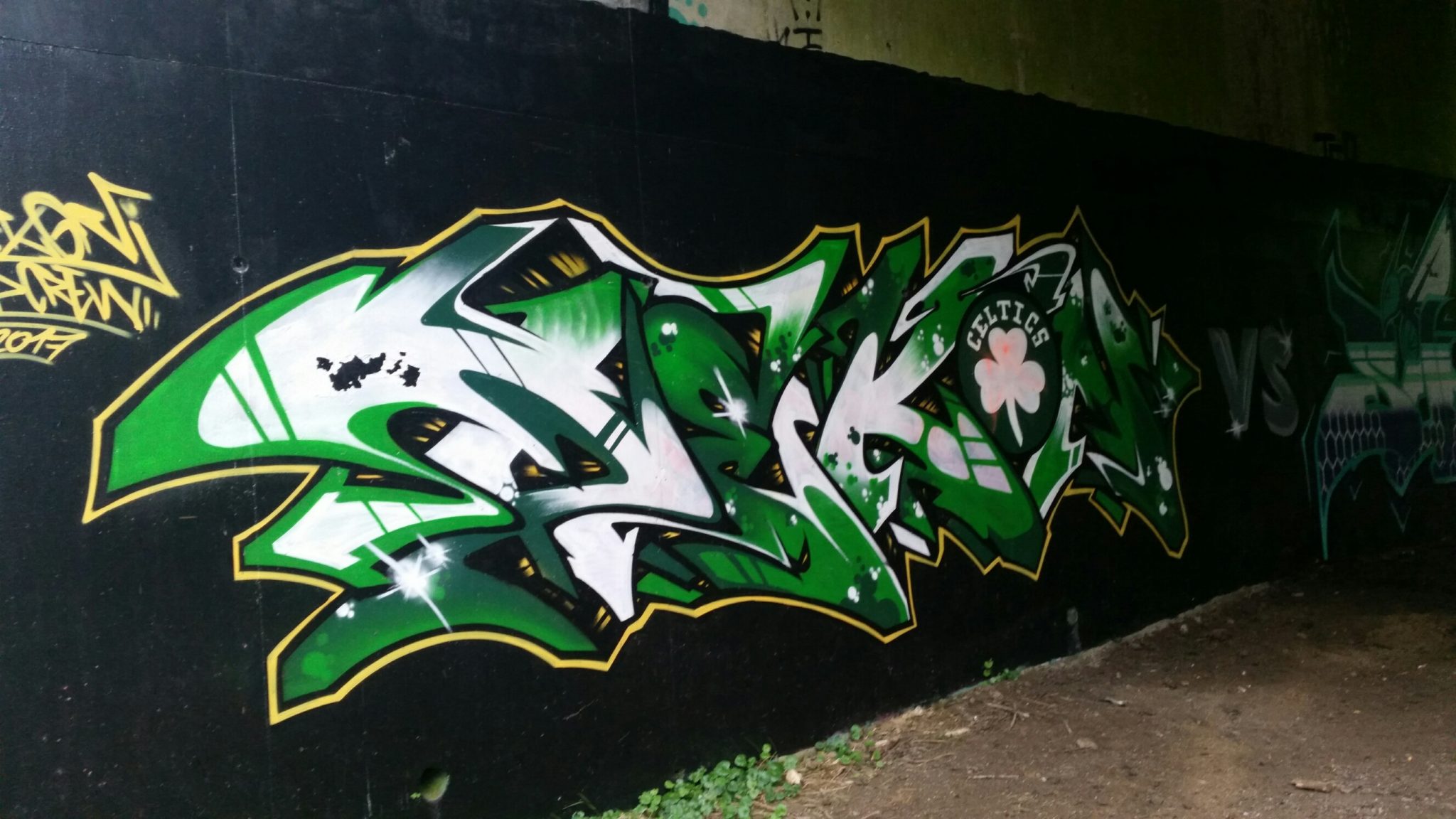 With 3 kilometres to go the promised rain arrived and it was still raining when I wearily fell into my bed.