Day 26 Chateauvillain to Mormant – 26th June
Distance: 20.0 km – Elevation +200 m -50 m
Weather: Sunny. Temperature: High 28 degrees
I was full of optimism as I rose this morning- I felt certain that I had found a solution to my foot problem. The foot was taped with the latest KT tape in accordance with taping instructions I had found via Google – but it soon became apparent that this was not the case.
I had to return the key to the Marie and I was trying to find the way when a local by the name of Alberto sort of understood my predicament and led me through the back streets to the Marie. He also showed me the starting point of the Via Francigena in front of the church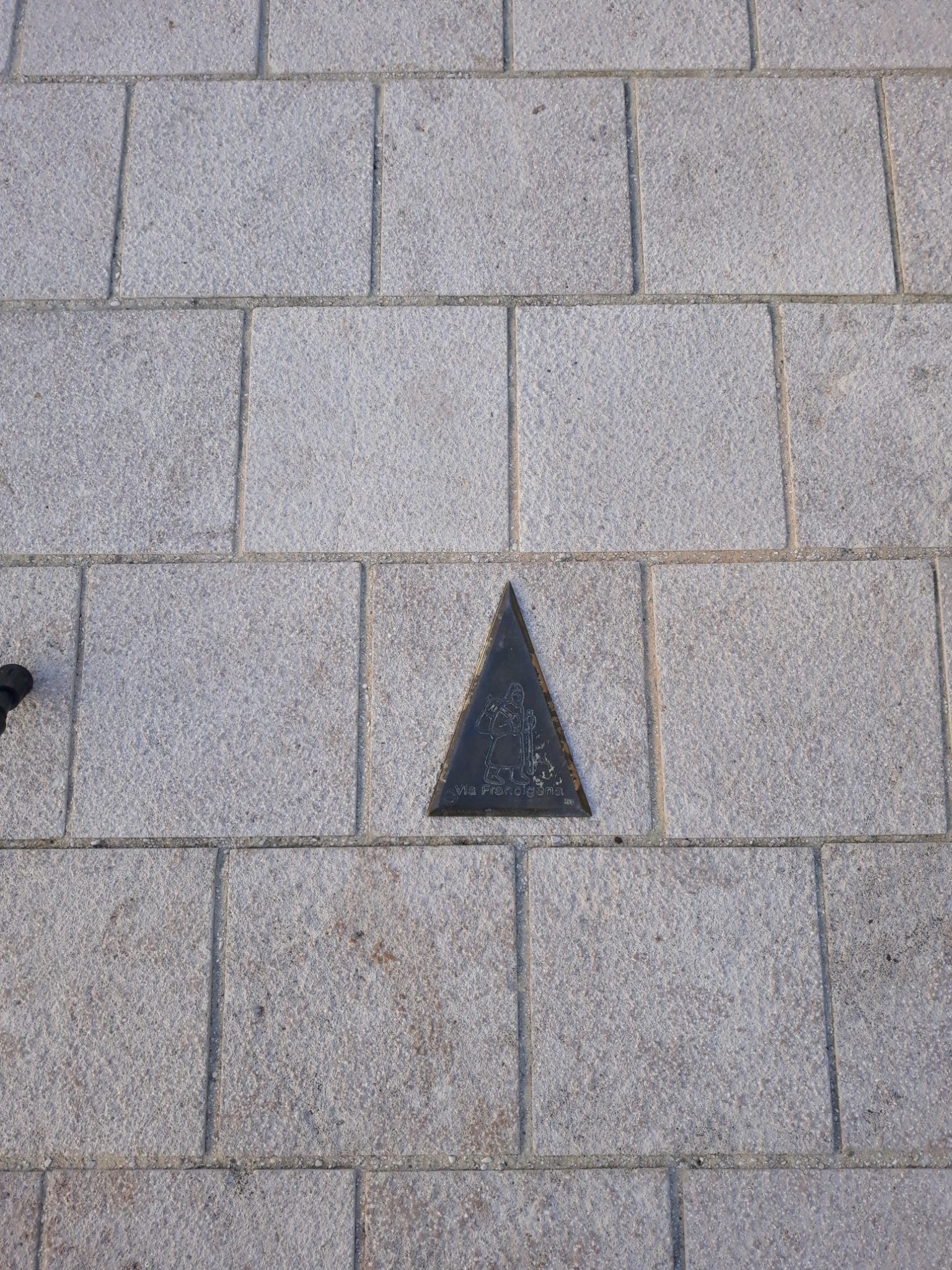 and then led me to an alternative route out of the town. He explained which path to take through the woods and said that it would take me through a farm and I was to tell the farmer that "Alberto" had directed me.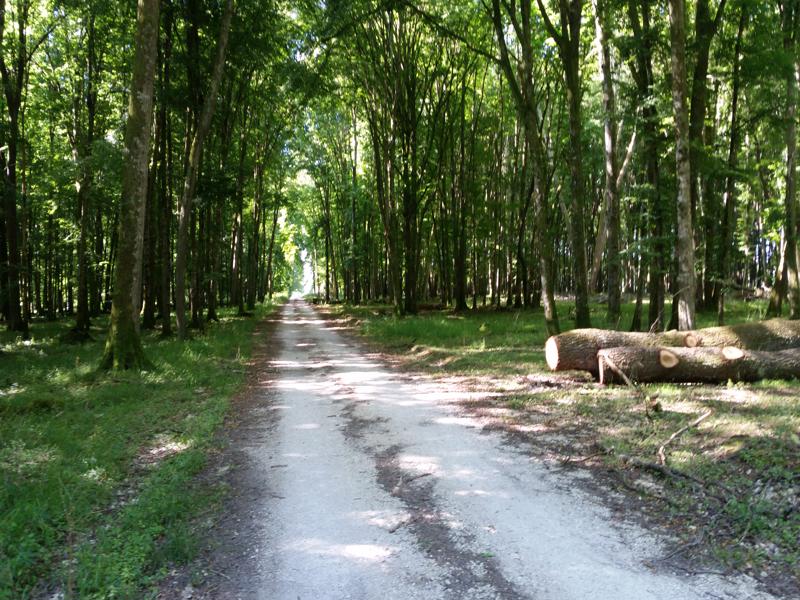 My foot was very painful and it was clear that the KT taping was not working and I could not continue. I sat down and said a little prayer wondering how I could continue. At that moment I remembered my days playing football and how I always used a crepe bandage whenever I had issues with my feet and ankles and yes that I had also put one in my ruck sack before I left home. So rather than remove the KT tape I placed the crepe bandage directly around my sock and wow what a difference it made – I was mostly able to walk for the rest of the day with minimal pain.
I carried on through the wooded area but soon lost my way and found myself at the entrance to a riding school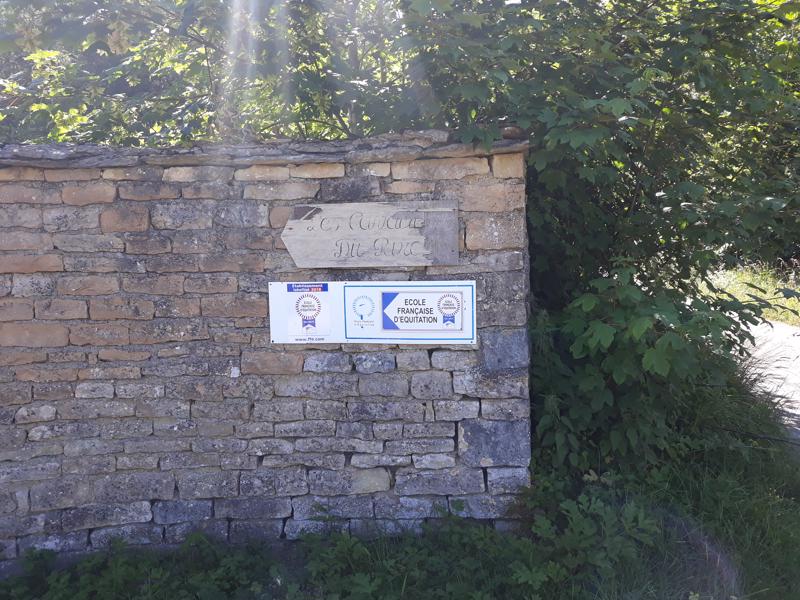 I walked straight through and found myself back on the route of the Via Francigena. I was feeling so much happier as I continued on my way through forests with straight white roads, many with shaded areas to protect from the heat of the day – it made walking so much more pleasant.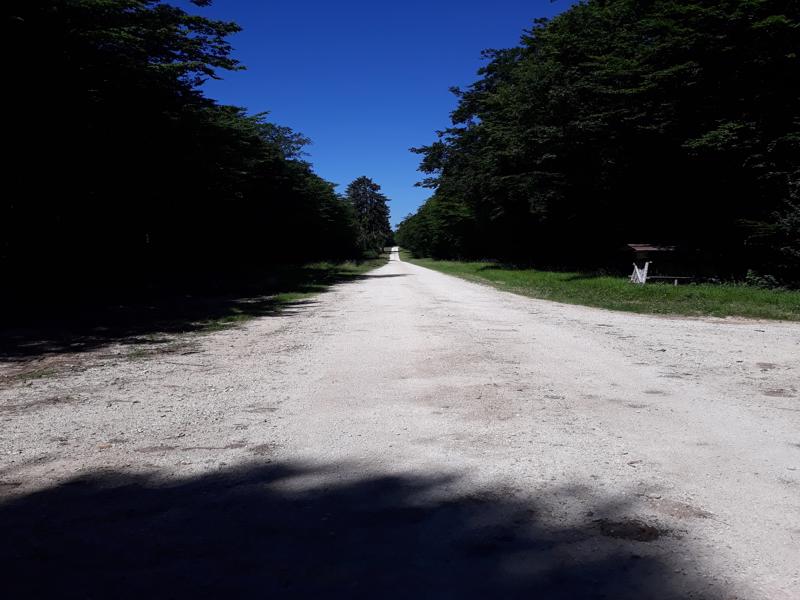 Other than a man painting and cleaning the forest gates, I saw no one as I continued through the forest routes of Du Long Boyau and De Vitry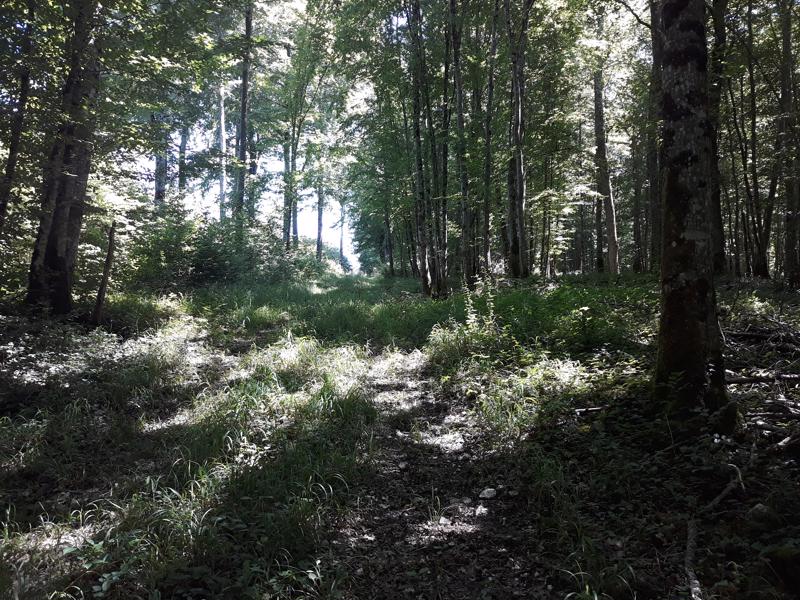 My walk today was around 23 kilometres to the small village of Mormant and I arrived early afternoon. Although I had not rung ahead to make a booking, I was hoping to stay in the gite owned by Annik and Guy Michilot. The gite is close to the beginning of the village and fortuitously the first person I met was Annik Michilot, she explained that all the rooms in the gite had been taken but would ask two Italian pilgrims if it was okay for me to stay with them in their room which had four beds. They were sleeping when she took me to the gite but I met them later and all was okay. They had started walking from Reims and were on their way to Rome – they explained they were early risers and would be leaving at 5.00 am.
We enjoyed supper together which was prepared by Annik, they were both from Milan and keen soccer fans, one supporting AC Milan and the other Inter Milan and amongst other subjects we talked about the currently ongoing World Cup and specifically the absence of the Italian national team which had failed to qualify for the tournament.