Day 30 Chalindrey to Champlitte – 30th June
Distance: 25.2 km – Elevation +140 m -230 m
Weather: Sunny. Temperature: High 29 degrees
I had slept well in this quirky B&B where the ceiling beams in my bedroom were at such an angle I had to be very careful not to bang my head when I rose from the bed ! A good breakfast was waiting for me when I arrived in the dining room at 7.30am; well fed and having said goodbye to my host I started on my walk to Champlitte, a small town with a population of around 1750 inhabitants. My walk today will be close to 26 kilometres.
Leaving the town I walked along the D136 a quiet country road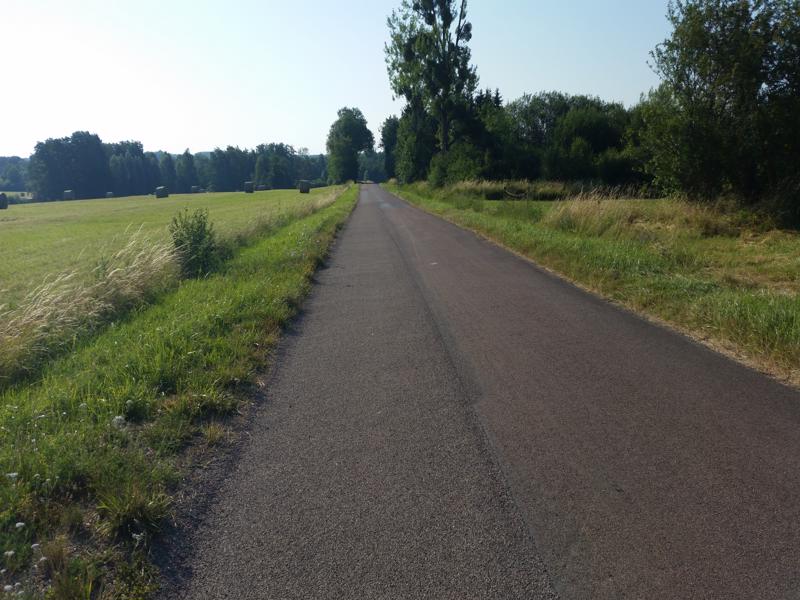 It was a warm day again with temperatures increasing throughout the day, reaching above 30 degrees, so I was glad to reach a point after two hours walking, where the path turned through a shady forest.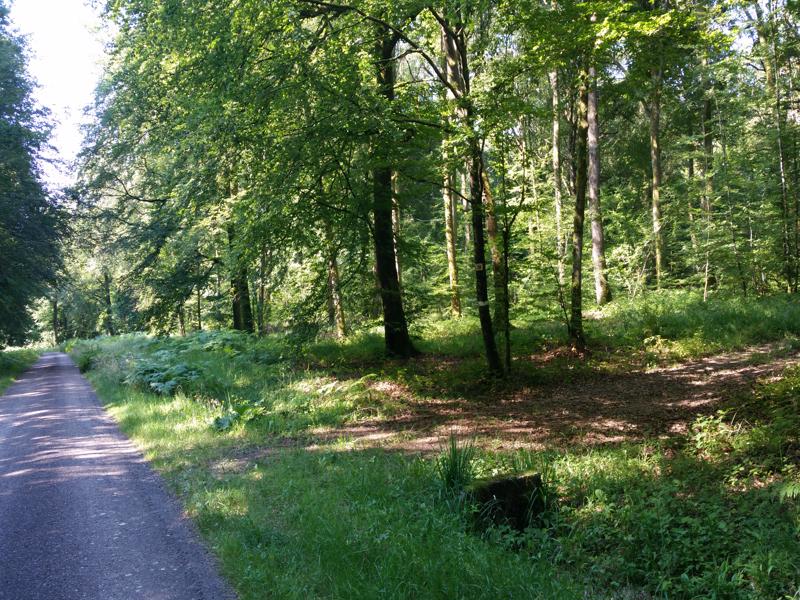 The gps track then took a strange path, clearly shown on the map, but less defined in practice !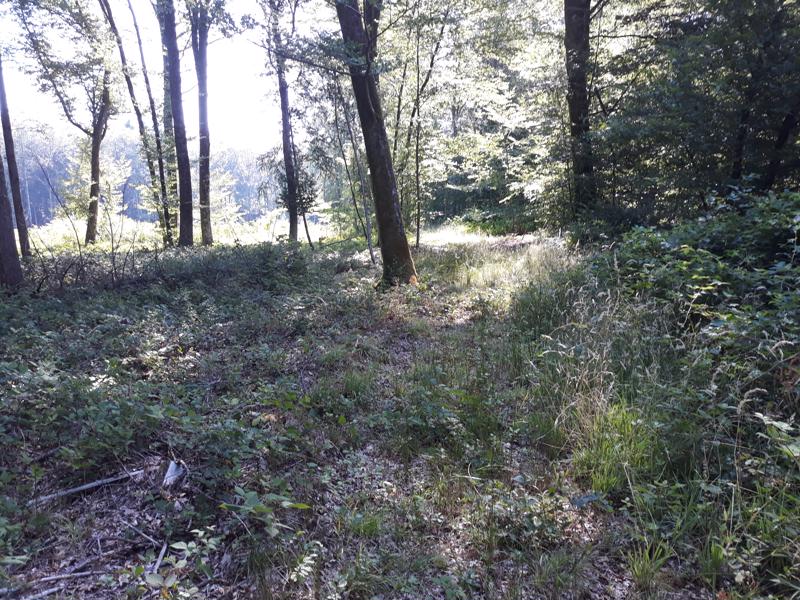 the shade of the forest was soon lost as the path came to open fields of golden wheat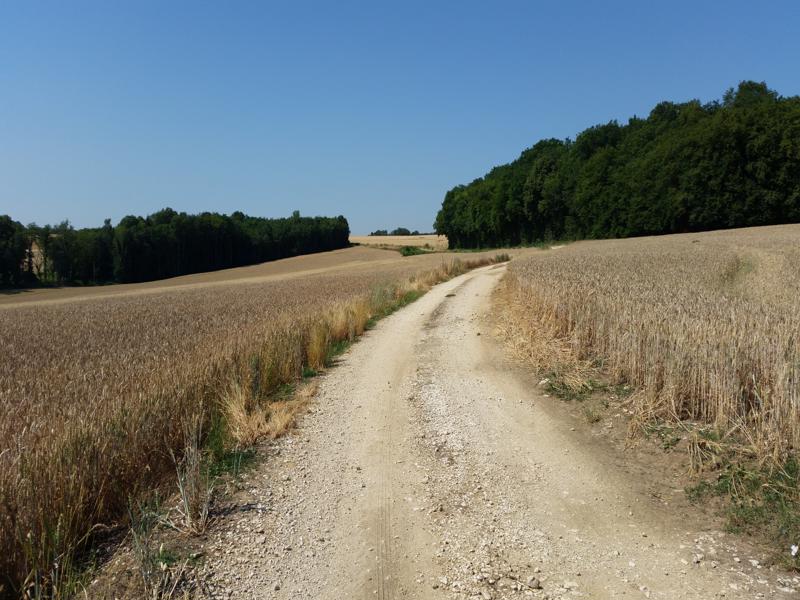 Other than the odd car I had not seen another human being since leaving the B&B this morning. It was an extraordinary beautiful day with wide open views towards the village of Rivieres Le Bois and then on to Maatz and Coublanc. I arrived in Coublanc around midday where I sat for a while for a lunchtime snack. My foot was fine for the first few hours but was now beginning to ache so I took a single tablet of Ibrufen which helped to reduce the pain for the rest of my days walk.
After Coublanc the route followed the D122 through open farmland resplendent in the afternoon sun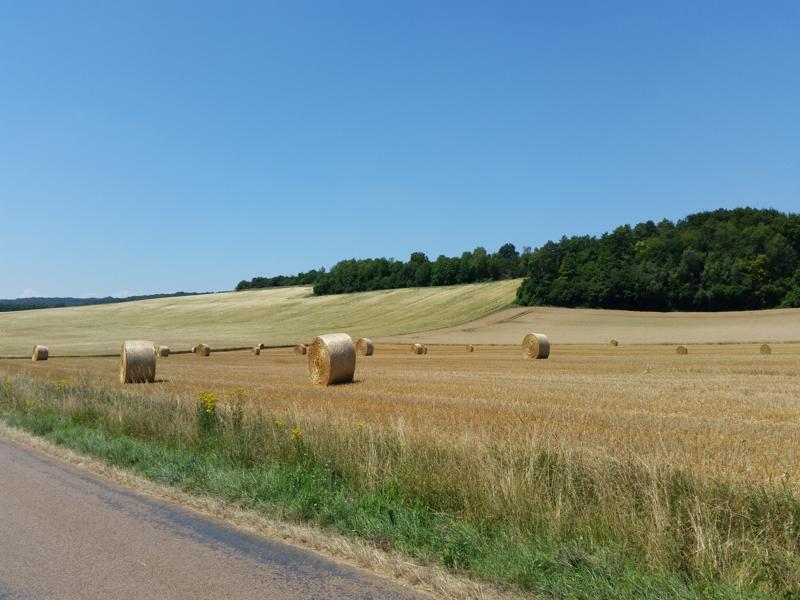 I was now in the department of Haute-Saône and when passing through Leffond I found the "Fontaine Saint Jean" which was close to church of Saint John the Baptist. I took the opportunity to rest my foot in the cold waters running from the spring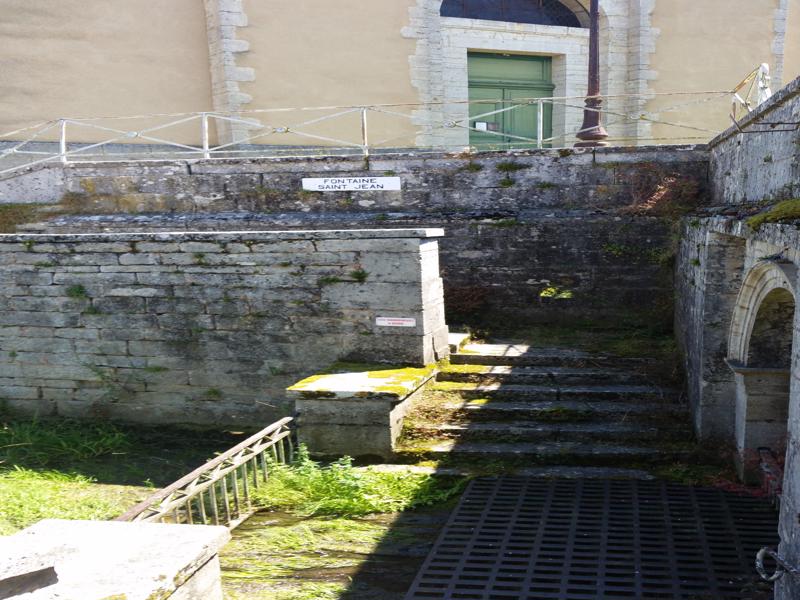 The walk from Leffonds continued through beautiful countryside and now, not too distant from Champlitte I began to think about where I was to sleep tonight – I had not reserved anywhere with the intention of calling into the tourist office for assistance. Around 3 pm, approximately 1.5 kilometres from Champlitte I passed a campsite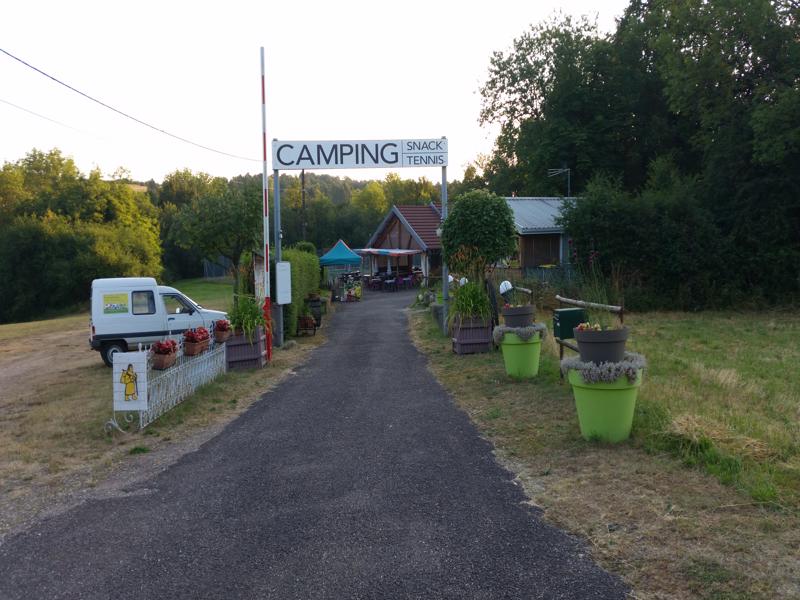 I walked on but remembering reading another pilgrim's blog I decided to call in to see if they had a bed for the night. What a friendly greeting I received, I was made to feel very welcome and after a brief discussion, I was taken to my bed for the night which cost the princely sum of 10 euros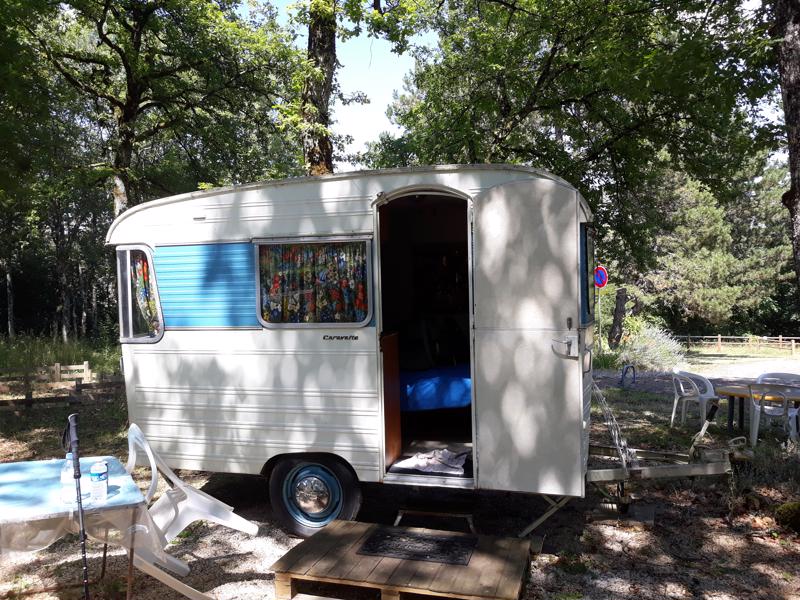 It had been a beautiful day, long and hot, and I was so happy to be able to take my boots off and relax with a cold beer in the shade outside my one man caravan – everyone on site was so friendly, even the camp cat came to visit me.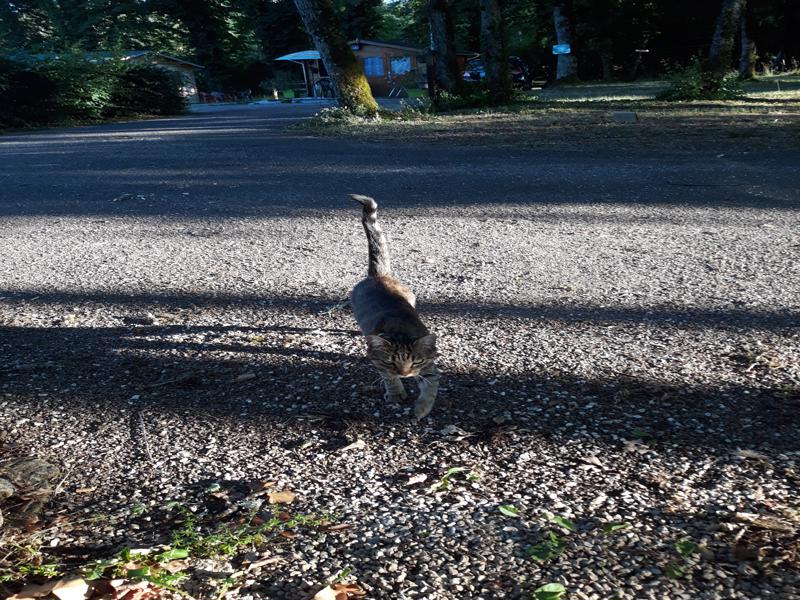 Whilst sitting and thinking about my day I saw another pilgrim arriving at the campsite – it was Jean-Pierre. the French pilgrim I had met in Langres and later we met and enjoyed supper together in the campsite restaurant and bar.