Day 14 Susy to Corbeny – 14th June
Distance: 39.6 km – Elevation +380 m -390 m
Weather: Suny intervals. Temperature: High 20 degrees
I had a long day ahead of me, around 35 kilometres to reach Corbeny where I had arranged accommodation. So after a quick breakfast, I started out around 7.30 am. I was off route so I planned to cut across country to the south of Laon.
It was good walking weather and most of the walking was off-road so I made good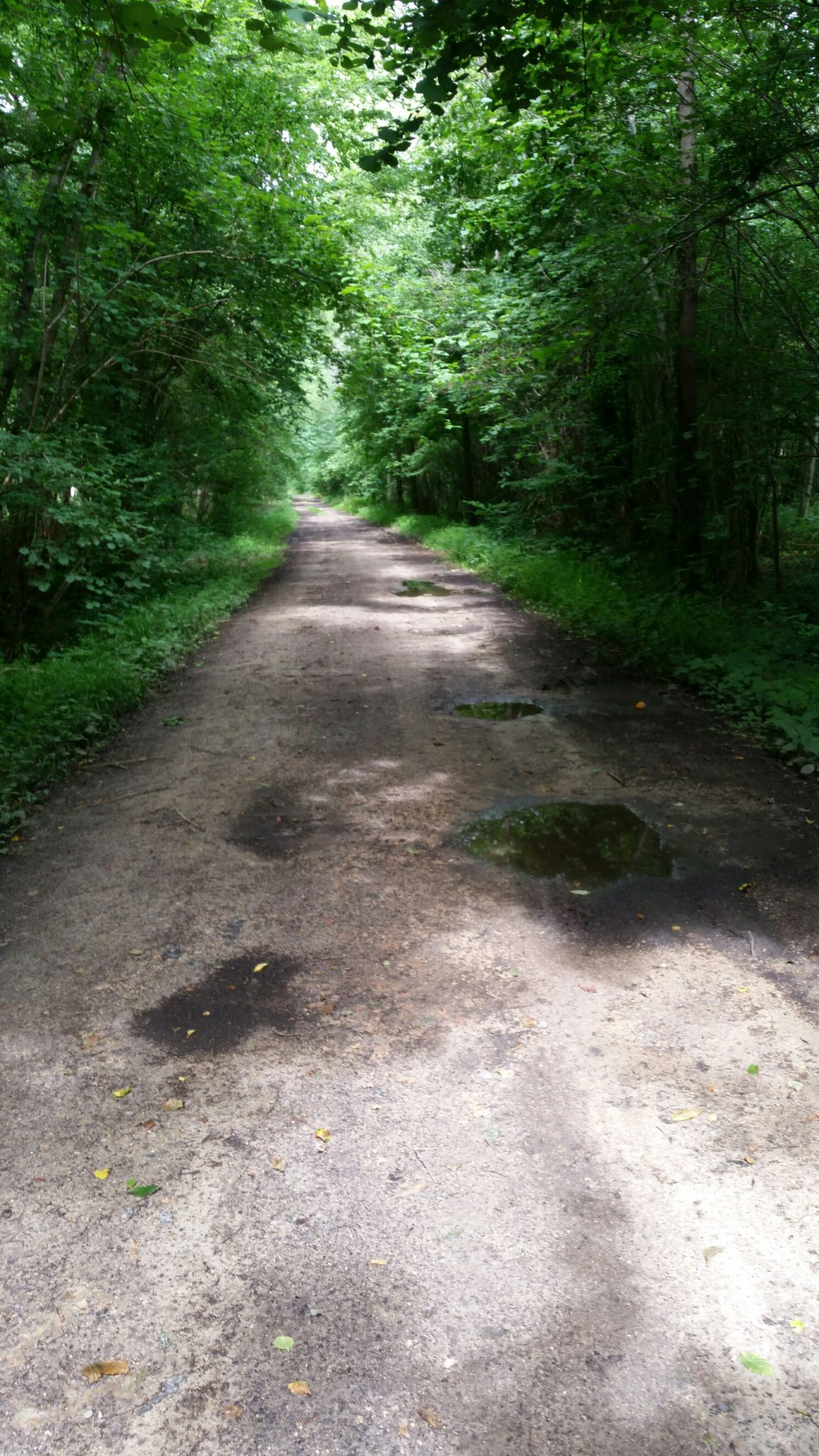 progress and had completed 13 kilometres by 10.30 am and shortly after I picked up the Lightfoot trail.
I was beginning to feel peckish and with no food on board I started to look for a boulanģerie – I came across a farm shop that was closed but had a machine that dispensed a range of products. All the baguettes had been taken but there were Pommes ( large apples ) and Pommes gastronomique which I presumed were a more tasty apple. Not being certain whether the large apples were for eating or cooking – I put my last coin in the machine and pressed the button for Pommes gastronomique. I eagerly opened the bag and found potatoes! – yes 1.5 kilos of potatoes. I left them by the machine for someone to find and a little deflated continued on my way.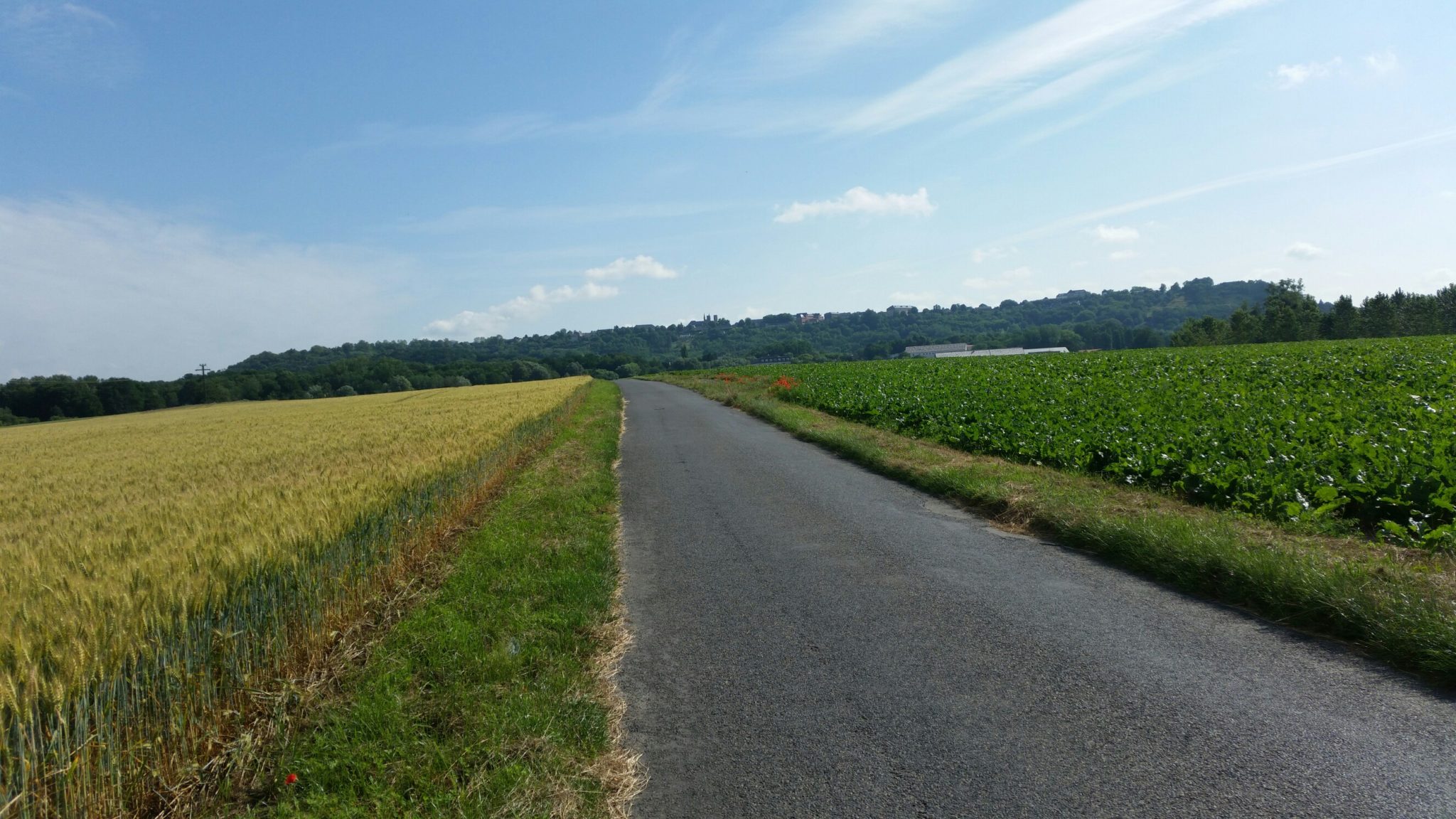 After a while, as I was walking close to Clacy et Thierret, I walked past another military cemetery – this time for German soldiers – I paused for a while and thought about the 5000 soldiers buried here as a result of the first world war.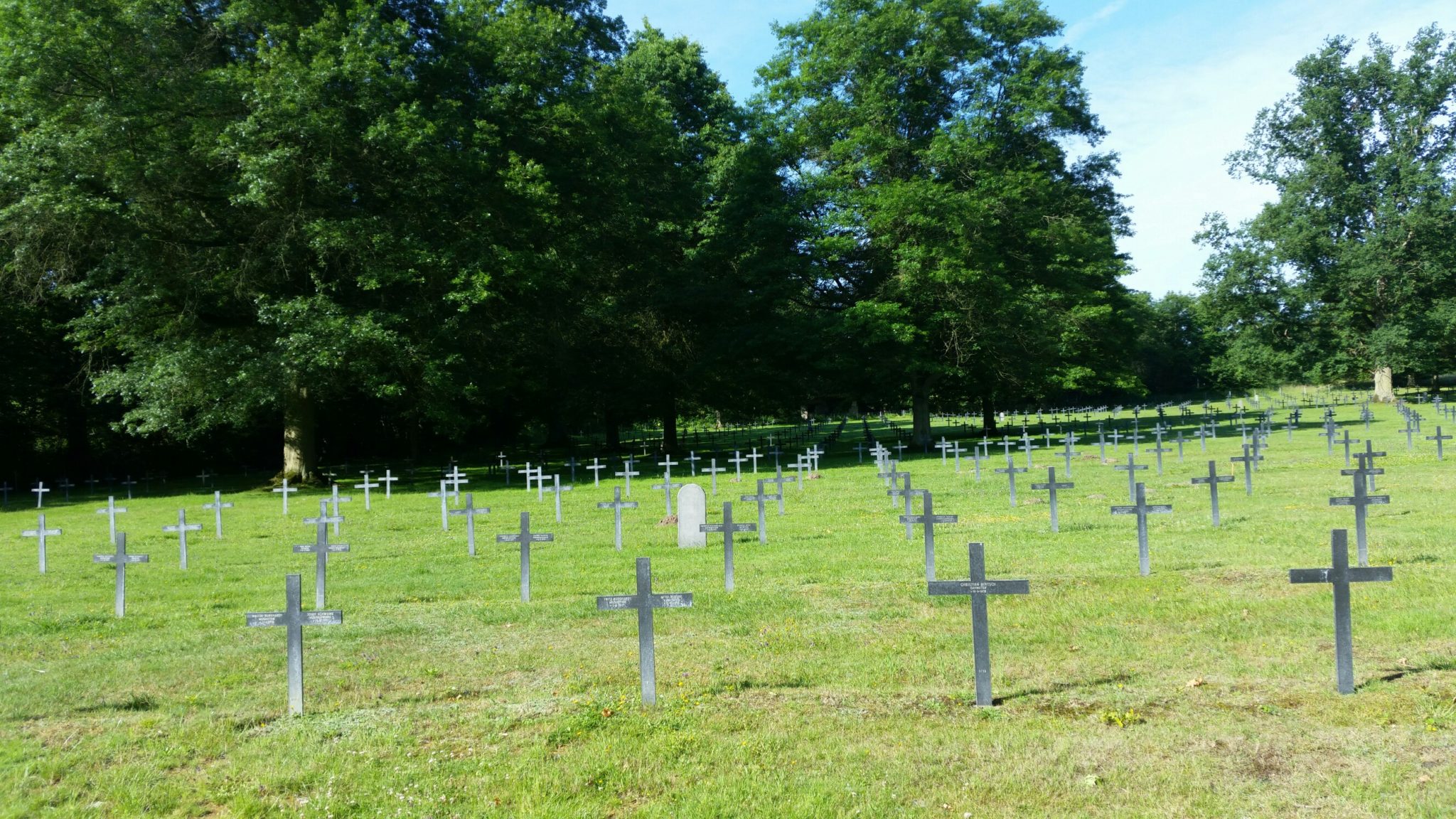 I passed through hamlet after hamlet without seeing anyone let alone a bar or shop. The countryside was good company and cows in France are no different to those back home, showing an active interest as you pass.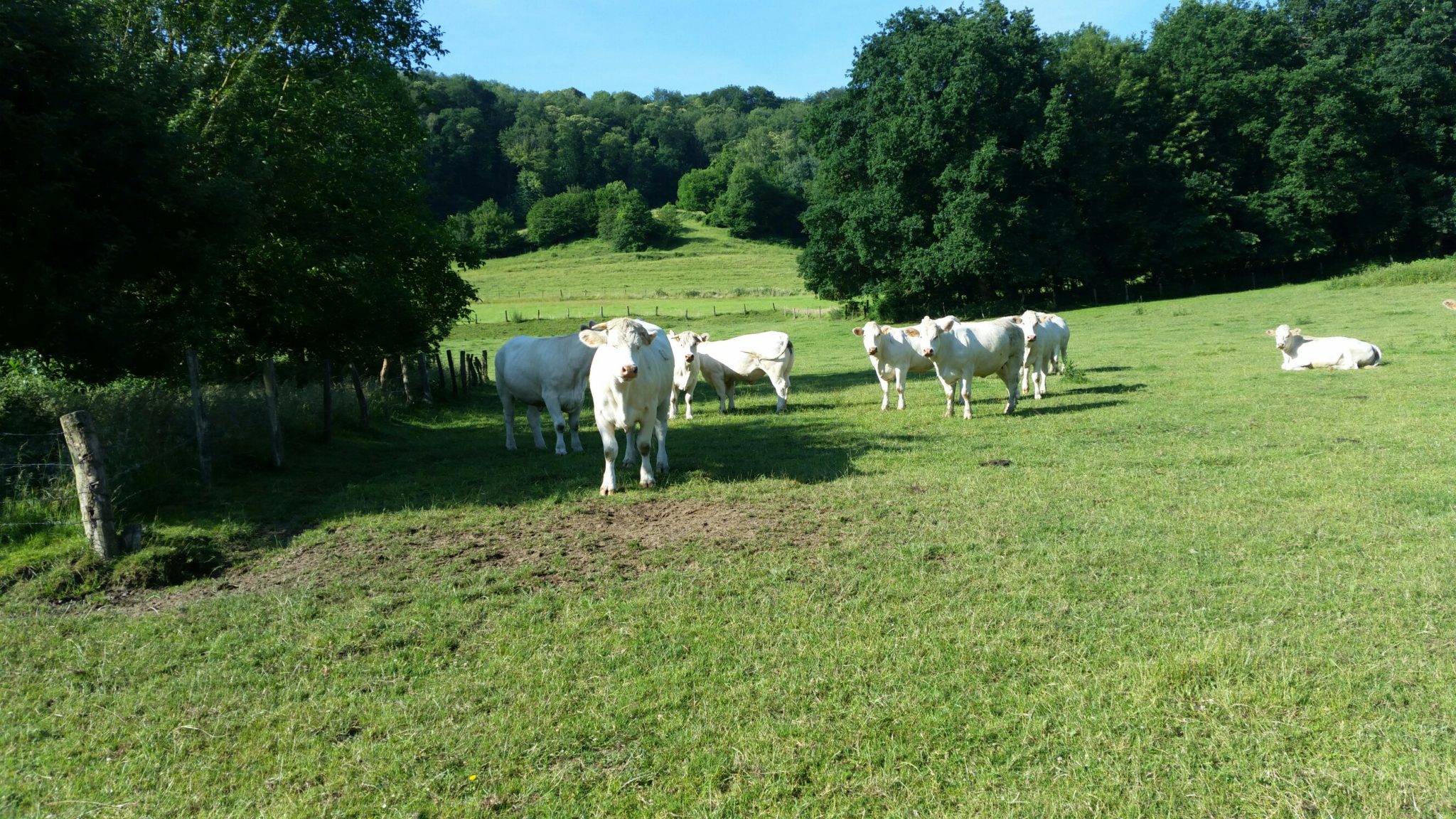 The more I walked I began to accept that I would not eat until I reached my abode for the night. I had not seen one sign to Corbeny all day – my day was close to 10 hours when the first sign appeared- Corbeny 2.5 kilometres – a relatively short distance – but at the end of a long day just a few kilometres can seem endless.
I arrived at my destination – a small well-run hotel with a tabac attached. I met up with Steve again and enjoyed a very welcome cold beer. Later we enjoyed a meal together – this was the first establishment on the Via Francigena to offer the choice of a pilgrims dinner, which we enjoyed with good French wine – perhaps a little too much – was this too much wine or an optical illusion!