Day 5 Licques to Wisques – 5th June
Distance: 23.2 km – Elevation +340 m -280 m
Weather: Cloudy. Temperature: High 19 degrees
It was overcast when I left just before 7am and I had listened to a couple of rain showers on the roof of the chalet as I was preparing to leave.
Today I was following the Alison Raju's Cicerone directions so I walked from the campsite to the town centre and started my days journey. The route took me along quiet back lanes very reminiscent of the country lanes of home.
I found the directions easy to follow and the time past quickly, disturbed only by the barking of dogs and a rather large rat that scuttled across my path, observing its rather bulbous shape it was soon I guess, to add to the rather large rat population of this planet.
It was not long before I reached Alquines around 9 kilometres from my start. The church was closed but next door was a bakery together with a bar where I stopped for a very enjoyable coffee and croissant. I managed to have a sort of conversation in French with the lady running both the bar and bakery, and I explained I was a pilgrim on my to Rome. Her name was Daphne and as I was leaving she presented me with a freshly baked currant loaf – a wonderful gesture.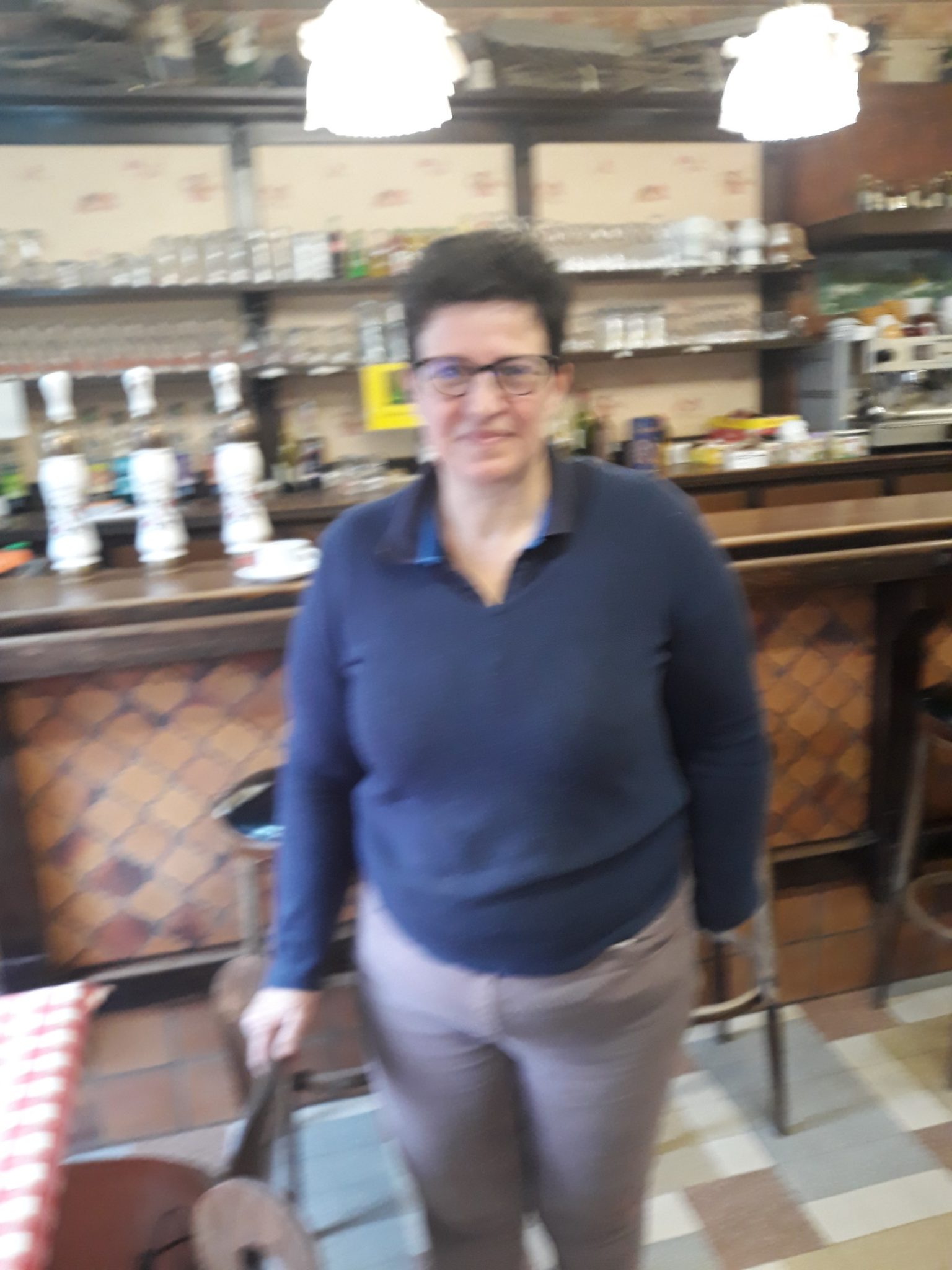 There was a long slow climb out of Alquìnes and after for the first time the Cicerone guide took off asphalt onto an unpaved track and through woodlands. It was a welcome change. As I emerged from the woodland my presence startled numerous rabbits and pheasants feeding in open fields and they scattered with speed to the four corners of the fields.
The journey continued along quiet back lanes through a wide open landscape and I was reminded of how some past walkers described the country side of the Pays de Calais as dull and uninspiring. There is a beauty in every landscape and the Pays de Calais is no different- you have to look and see the besuty. There is here, an infinite range of greens that blend effortlessly together to form a mosaic of colours that no human hand could possibly imitate.
There were more long slow climbs on the way to the Abbaye de Notre Dame.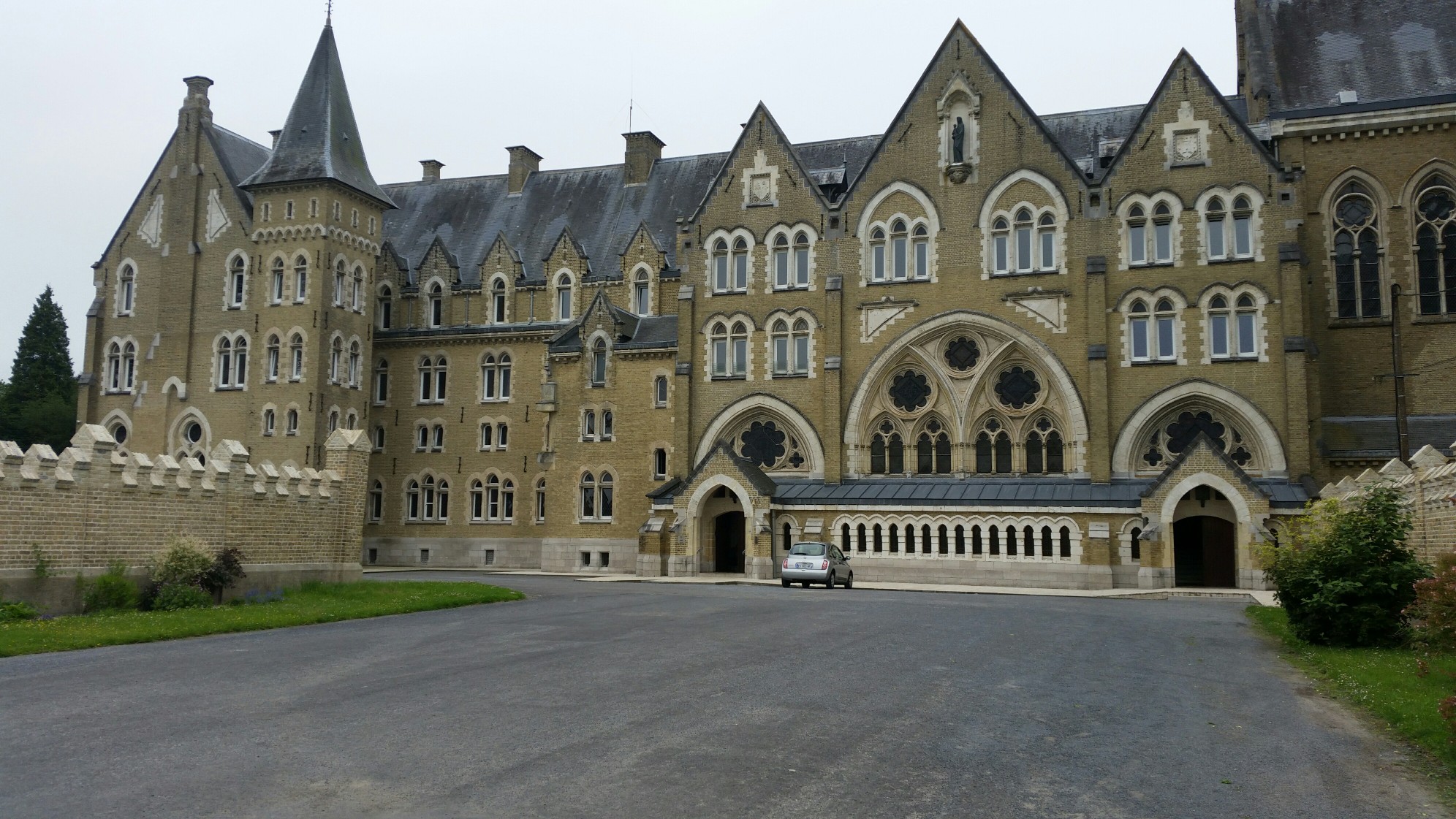 On my arrival I was greeted as I crossed the courtyard of the Monastery by an approaching nun with the most beautiful warming smile – it was Sister Lucy. She took me to the house set aside for guests. My room was perfectly comfortable and there was a large communal kitchen where I ate part of my currant loaf given to me by Daphne earlier in the day.
I had arrived in time for vespers which was held in the church in the Monastery. The prayers and psalms were sung beautifully in Latin by the nuns – it was a very holy experience in a very holy place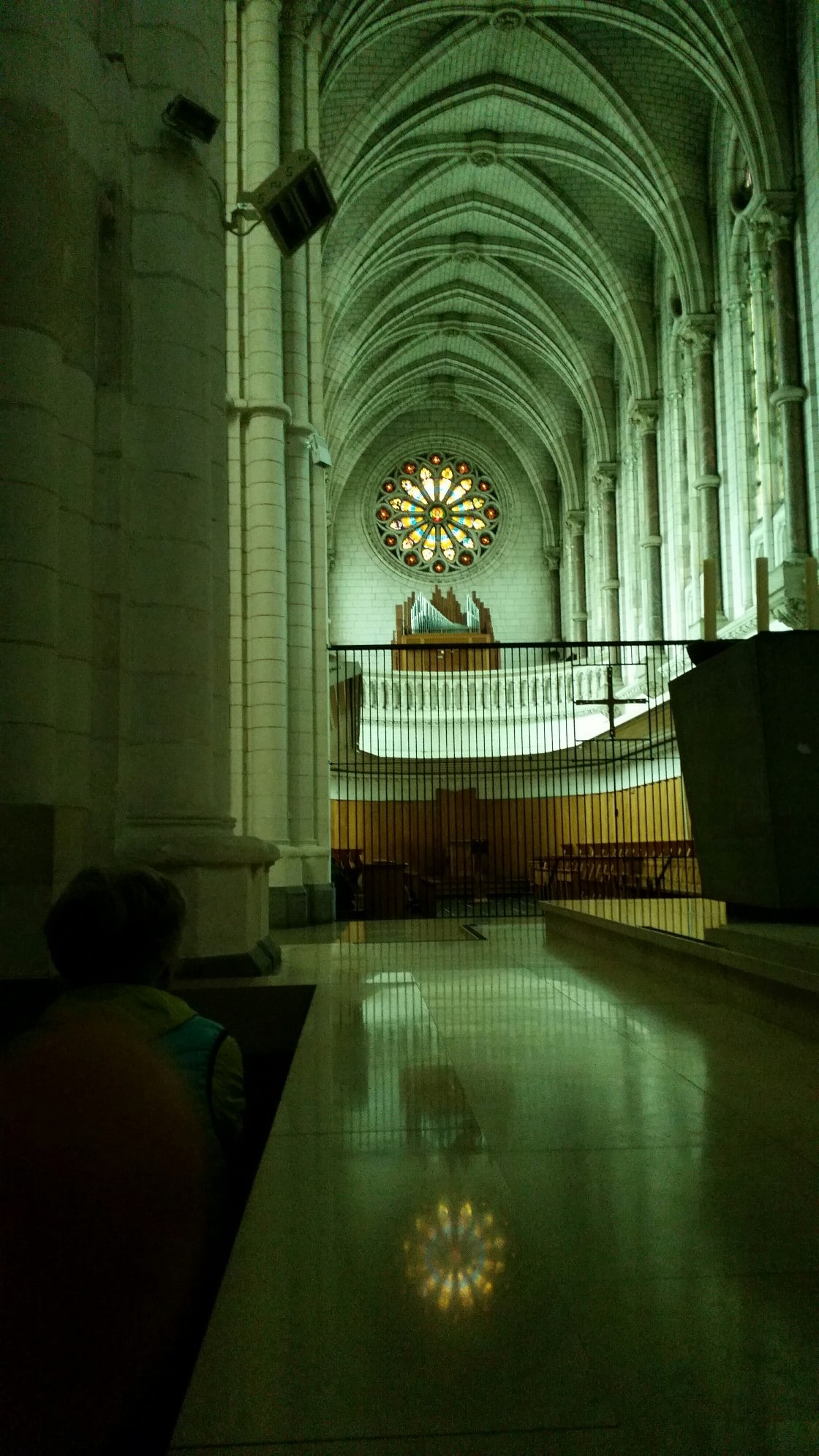 Later in the afternoon Steve et al and Sarah also arrived at the Monastery. There were other guests staying too mostly for a retreat from their every day lives.
The day finished with a convivial dinner in the Monastery