Day 19 Chalons en Champagne to Coole – 19th June
Distance: 27.9 km – Elevation +200 m -130 m
Weather: Cloudy. Temperature: High 25 degrees
I rested well after the long day yesterday and I was in no hurry to leave Chalons – I had a place to stay tonight and around 21 kilometers to walk.
I took the opportunity to explore the town, first visiting the Eglise Notre -Dame en Vaux – a historic monument built around 1200 AD – it is also a World Heritage site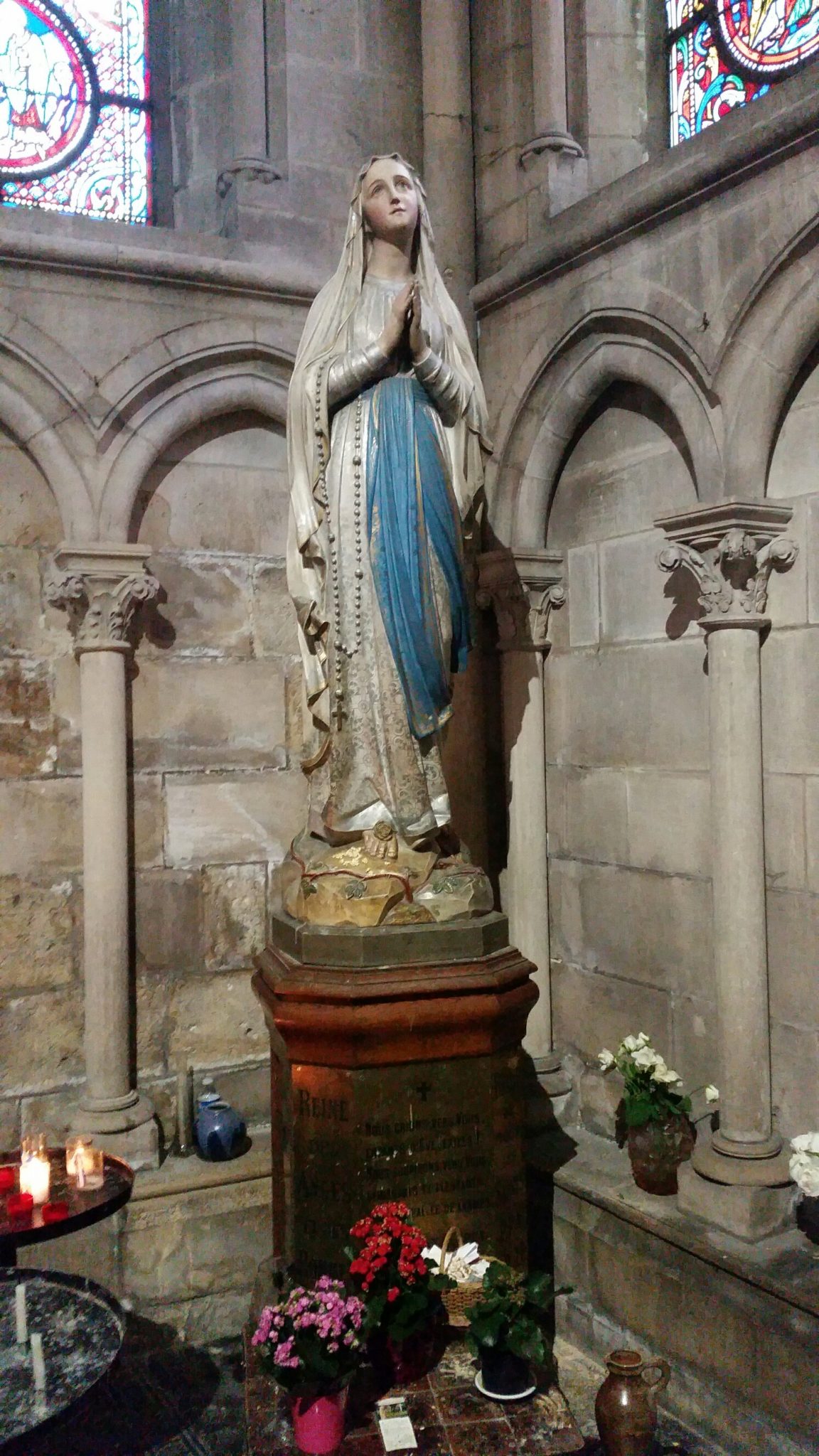 The World Heritage listing is in accordance with its relationship to the pilgrimage to St.Jacques de Compostela. I am still on the route where the Compostela and Via Francigena pilgrim paths join and the question I am frequently asked " Compostella ?" suggests the route to Santiago is better known than that to Rome.
From there I went to the Cathedrale Saint Etienne, another cathedral undergoing extensive work to the exterior. Originally consecrated in 1147. A wonderful example of Gothic art with magnificent stained glass windows.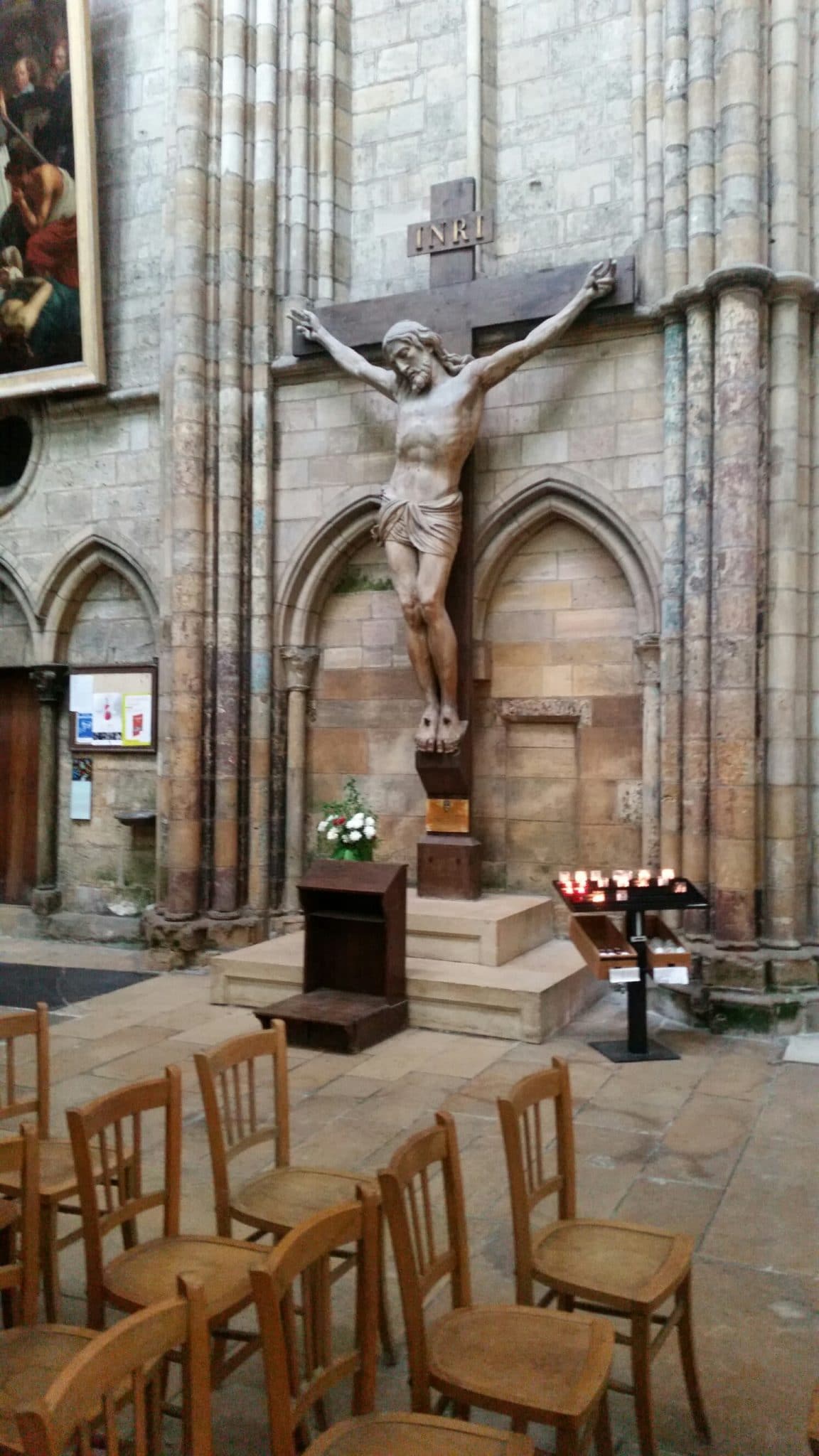 As I walked out of Chalons it was close to midday as I crossed the River Marne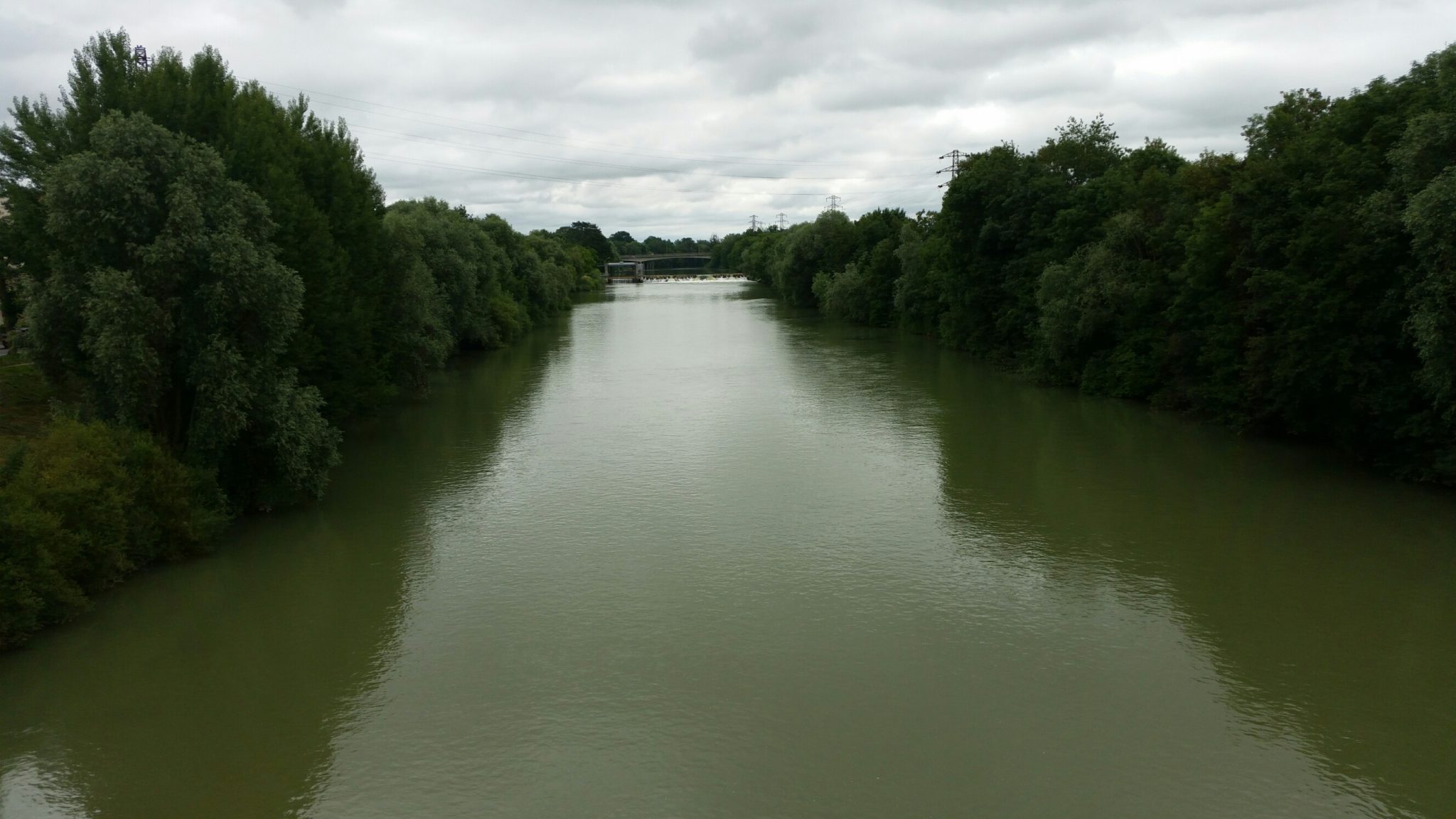 I passed a busy boulanģerie where I took the opportunity to buy a ham salade baguette for later on the journey to Coole. As I climbed out of the town I took one last look at the twin spires of the Cathedral.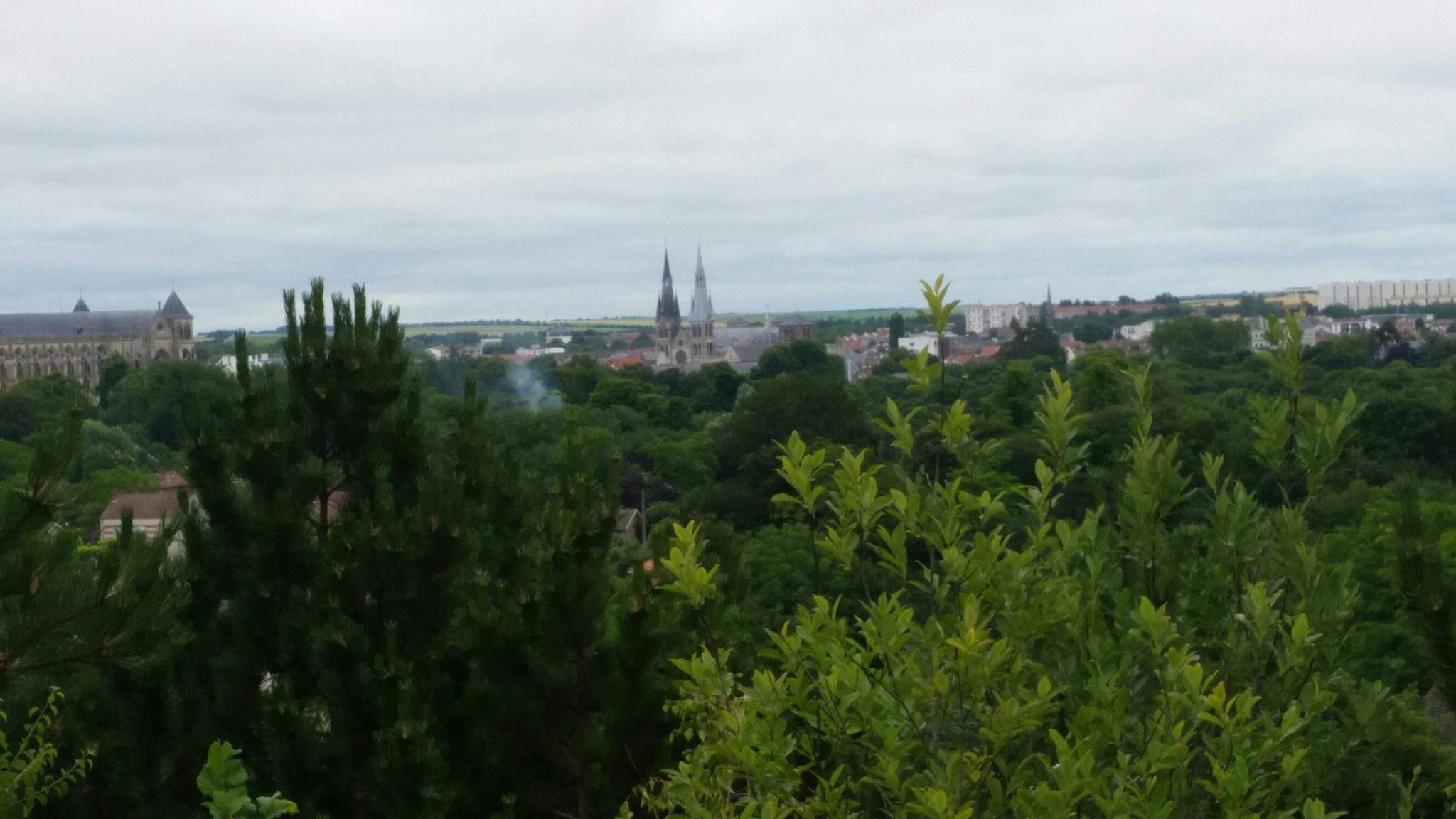 ‍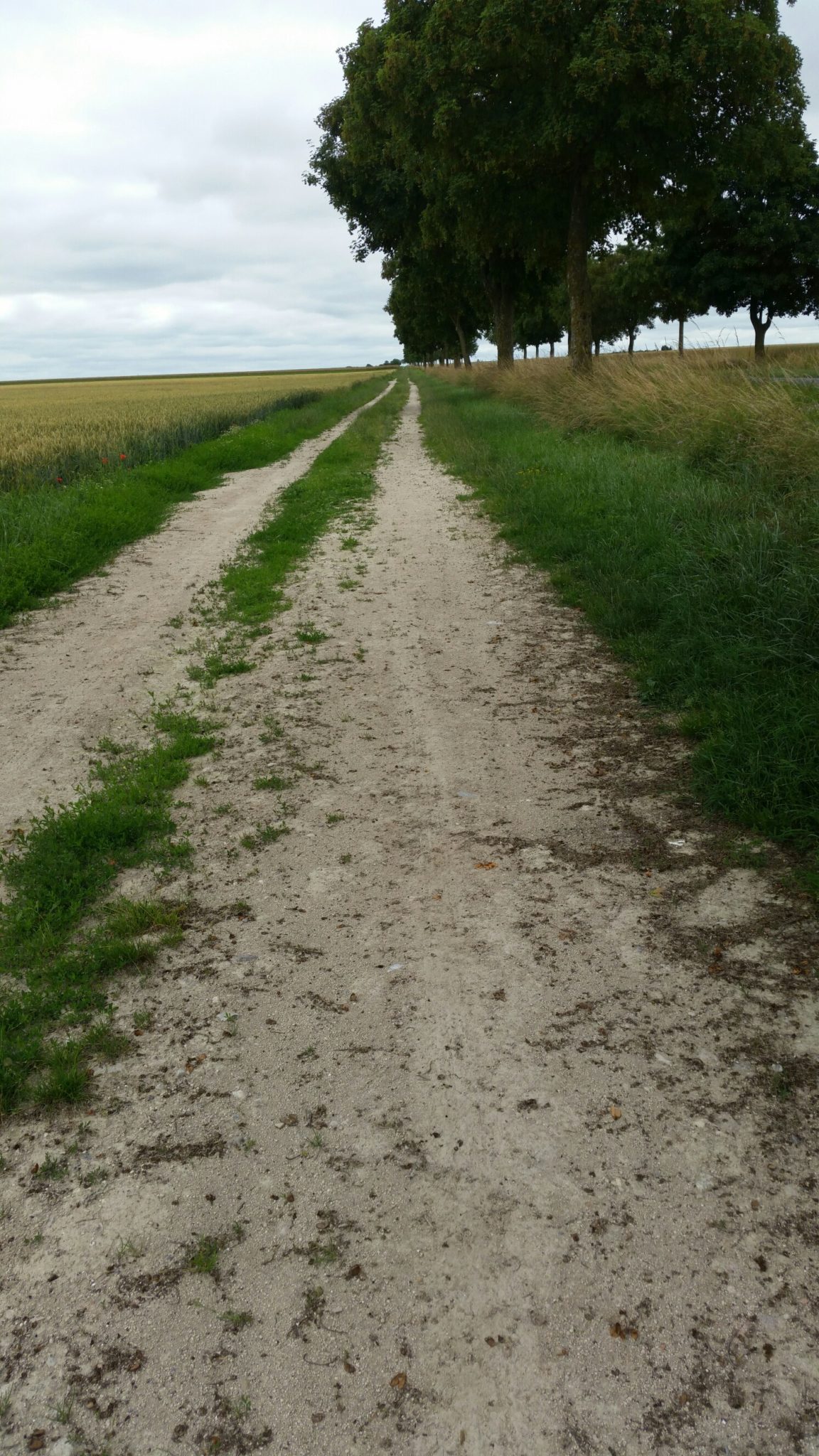 I was now on the open road and it was getting hot and humid. I stopped for lunch on a track with the shade of a tree, surrounded by wildflowers.
‍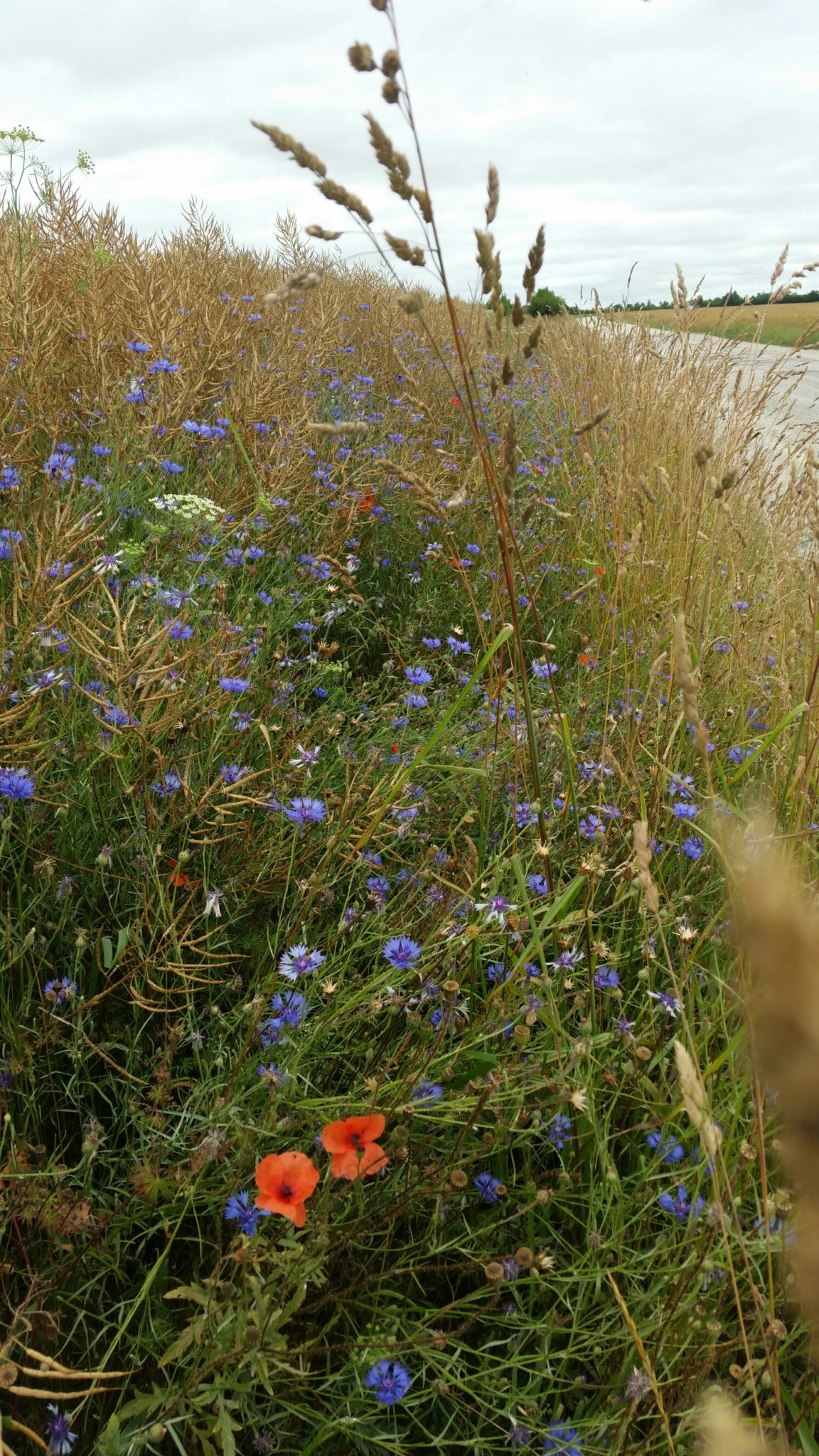 Then my first sighting of the Roman road, part of the network of roads built by Agrippa in the first century AD, it stretched forever into the distance.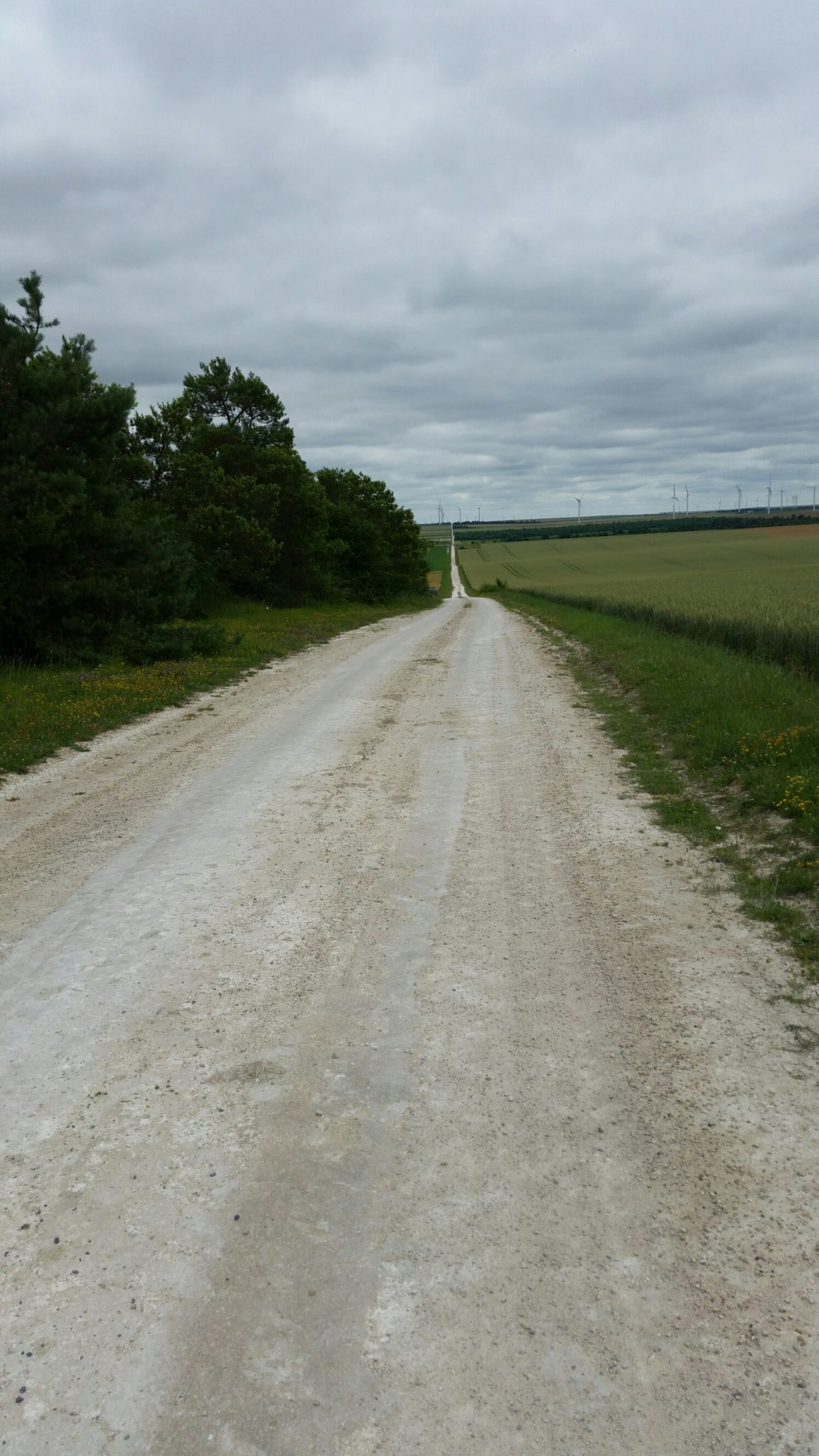 This is probably one of the longest roads I have seen and it is one that I will be following for the next two days.
It was a beautiful evening as I passed the wind turbines on top of the hill.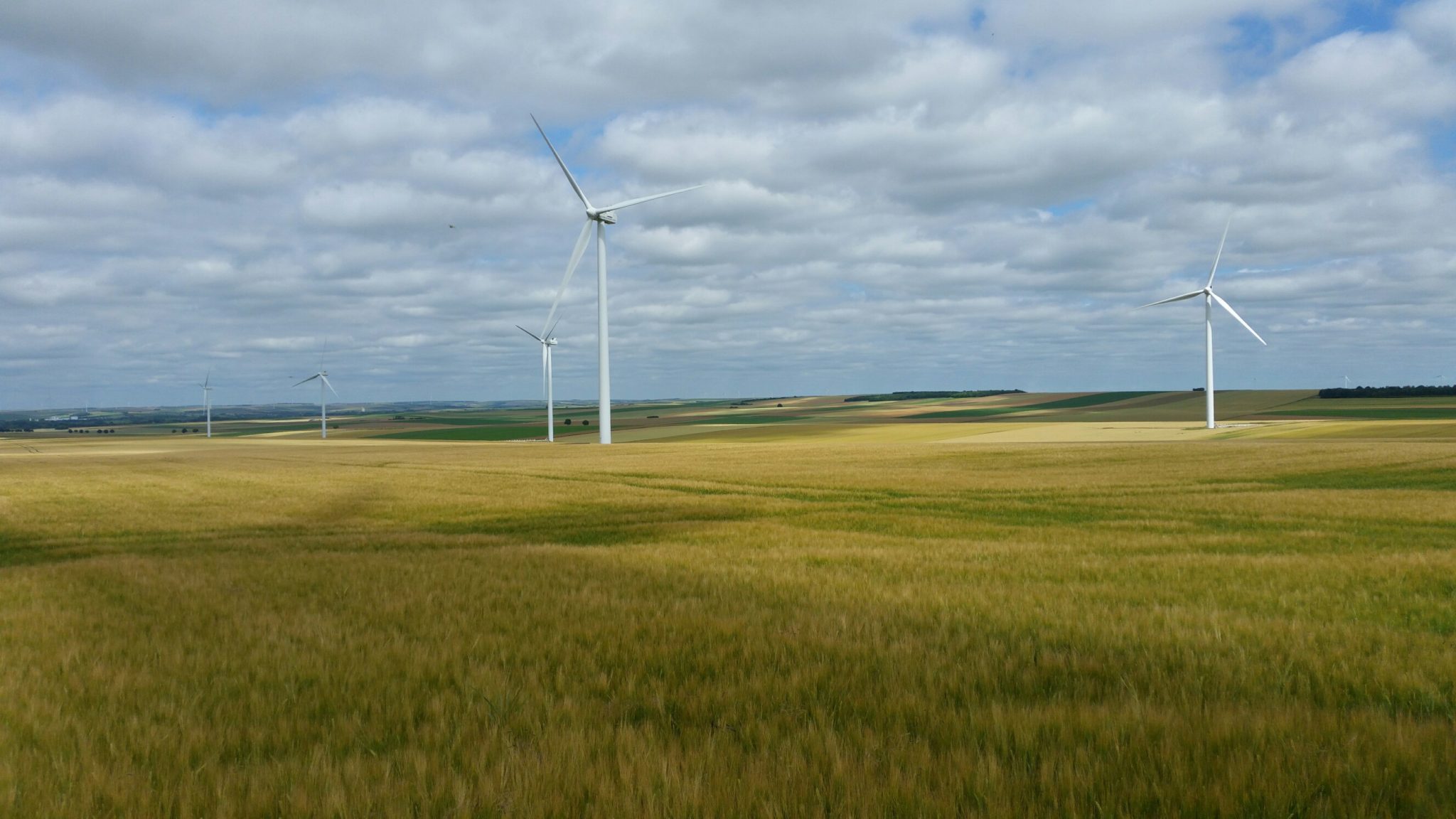 I eventually arrived at the home of retired farmers Monique and Jean-Pierre who are great hosts for pilgrims. They have two beds available and despite both being taken offered me an inflatable mattress in their utility room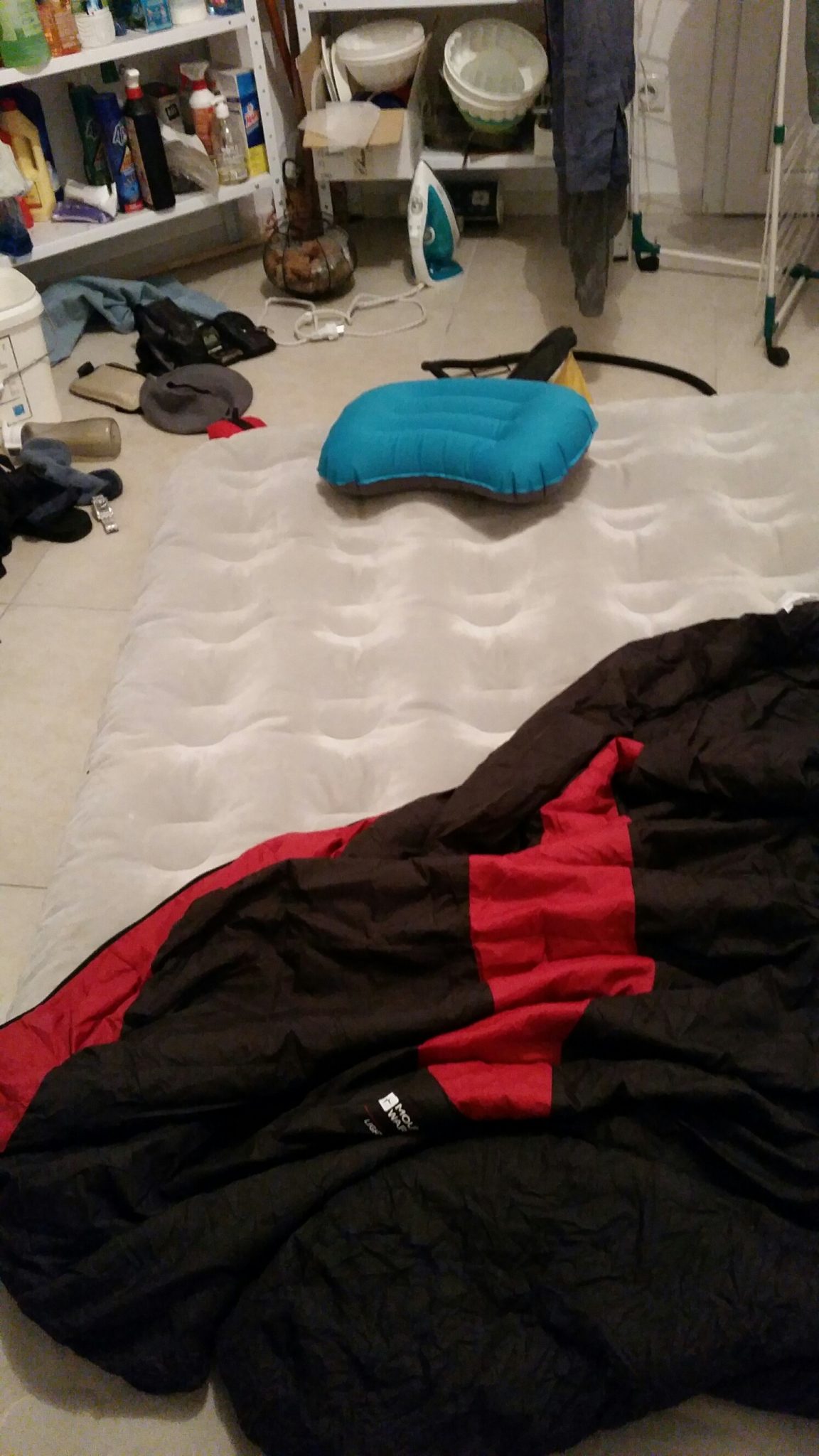 I met two new pilgrims – Tineke a Dutch lady who lived near Amsterdam and had started her journey to Rome from home and Gaëtan from Switzerland who was walking the other way, Rome to Canterbury in stages over several years.
Monique spoke very good English and kept me in the conversation as we all enjoyed a homely supper.