Days 16 Reims – 16th June
Weather: Sunny. Temperature: High 22 degrees
It was Saturday morning and I had a free day ahead of me, a real chance to relax and explore Reims. I joined Steve for breakfast and after we said our farewells as he was moving on and it was unlikely we would meet again on this pilgrimage. He asked if he could make a small video of me explaining my reasons for walking the Via Francigena, for a vlog he was producing, for a project back home in Hong Kong.
I used the early part of the morning to catch with washing clothes and replying to emails before I set off to explore the city.
Reims has a population of around 180,000 residents but for a Saturday morning it seemed relatively quiet as I made my way to the cathedral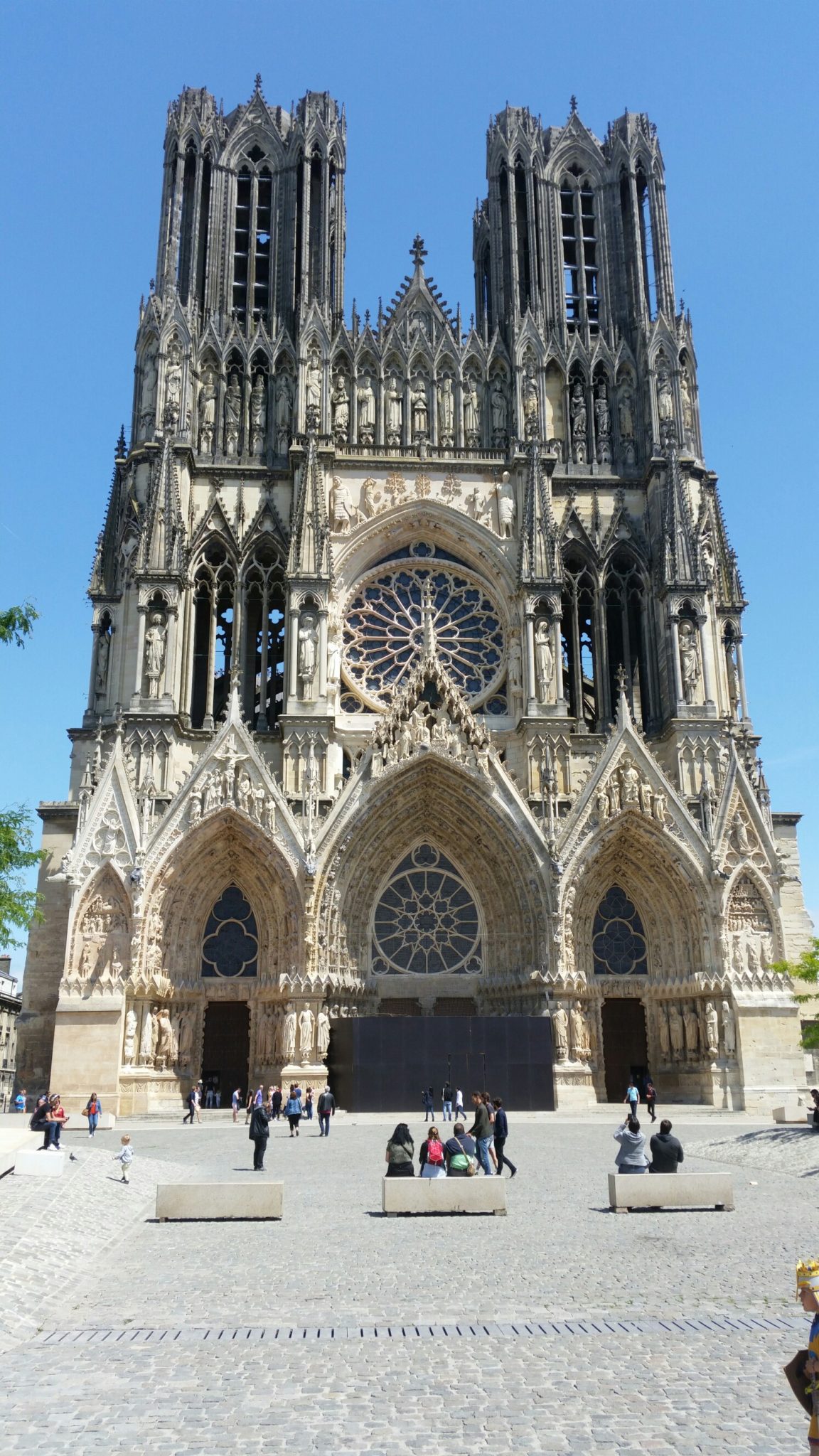 The existing gothic cathedral was constructed in the 12th century after the original church had been destroyed by fire. It is a magnificent building with its high Gothic ceilings and wonderful stain-glassed windows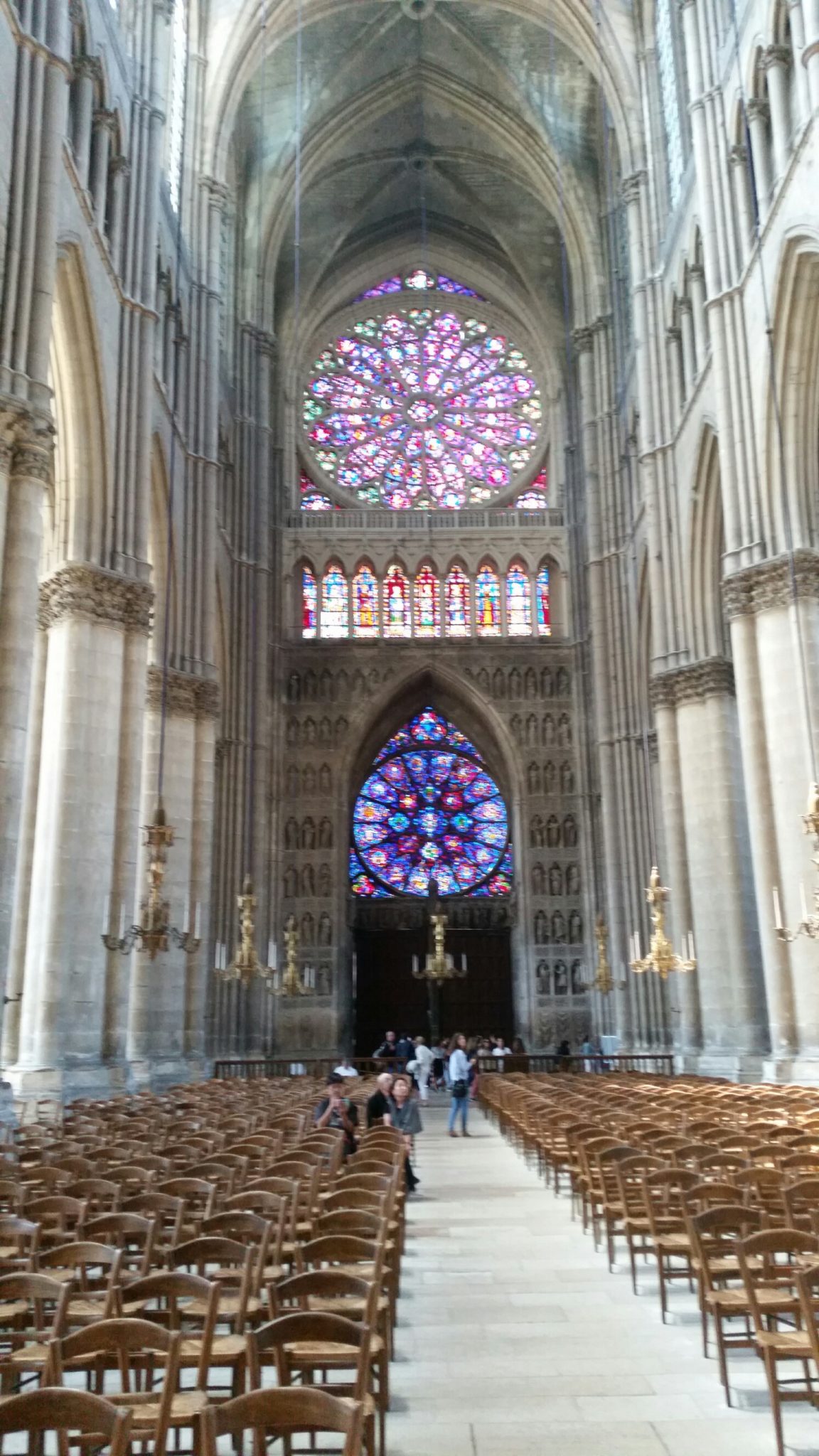 It was here that coronations of the French kings took place. As I left the cathedral the city was getting busier with large groups of tourists.
It was a lovely day with clear blue skies and pleasantly warm as I sat outside and enjoyed lunch in the main cathedral square just watching and relaxing.
In the afternoon I just wandered and shopped for a few needed items and I bought food for supper and my onward journey tomorrow.