Day 31 Champlitte to Seveux – 1st July
Distance: 24.4 km – Elevation +150 m -210 m
Weather: Sunny. Temperature: High 34 degrees
It was a very warm night, especially in this little caravan; I left the door open throughout the night but hardly slept at all. Around 5.30 am I saw Jean-Pierre leaving the campsite and I started to prepare myself for the coming day. It was Sunday and the bar and restaurant in the campsite was closed as I left just before 7.00 am. The road into Champlitte was quiet and deserted as I walked the short distance into the town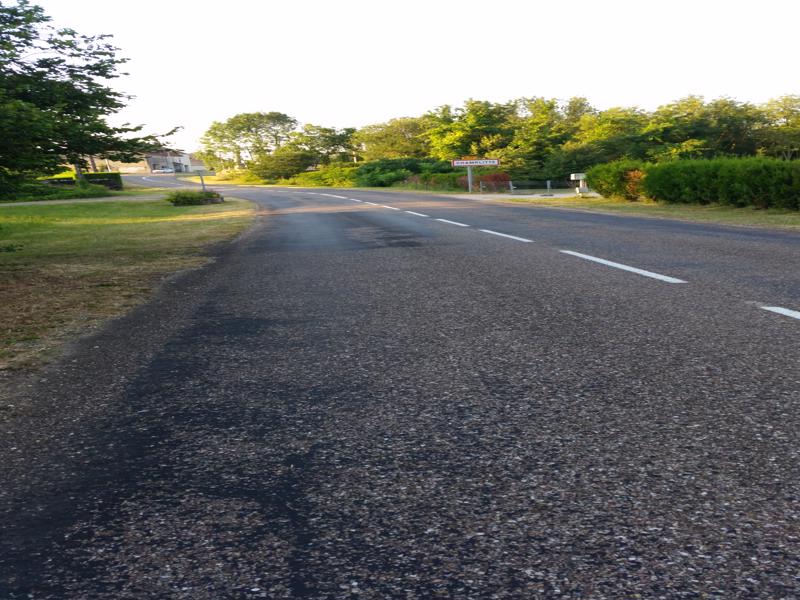 It was a beautiful morning with the early sun wakening all around and another hot day was forecast. I would have liked to explore the town but everywhere was closed so I continued on through the main street. I passed a road sign reminding me that I was just 67 kilometres from Besancon. The route out of Champlitte took me along the D67 passing though Neuvelle Les Champlitte before branching off to Champlitte-et-le-Prélot where a lavoir had become the focal point of the village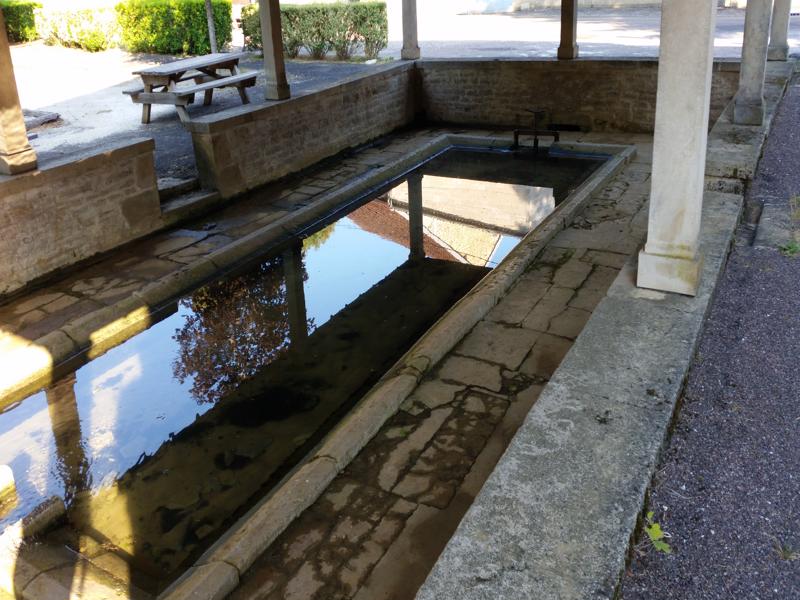 and then on through open countryside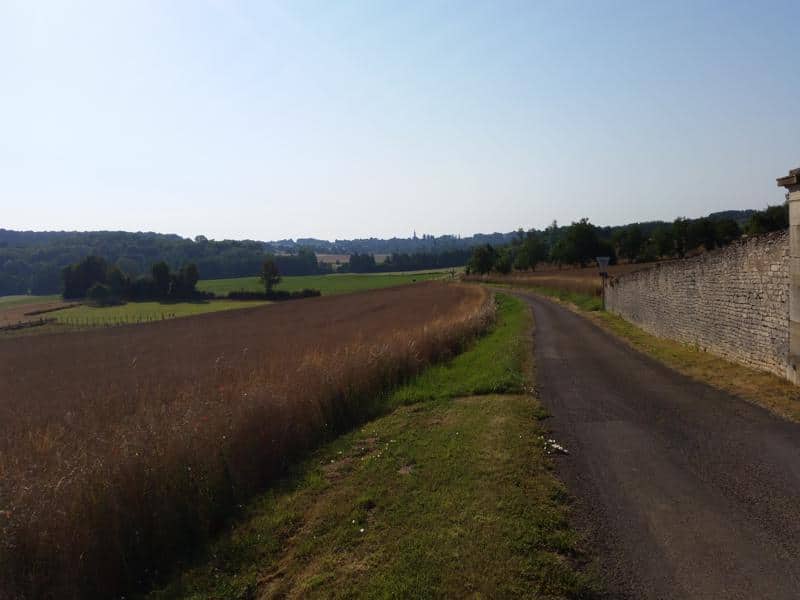 to reach Framont where the route crosses the river Le Salon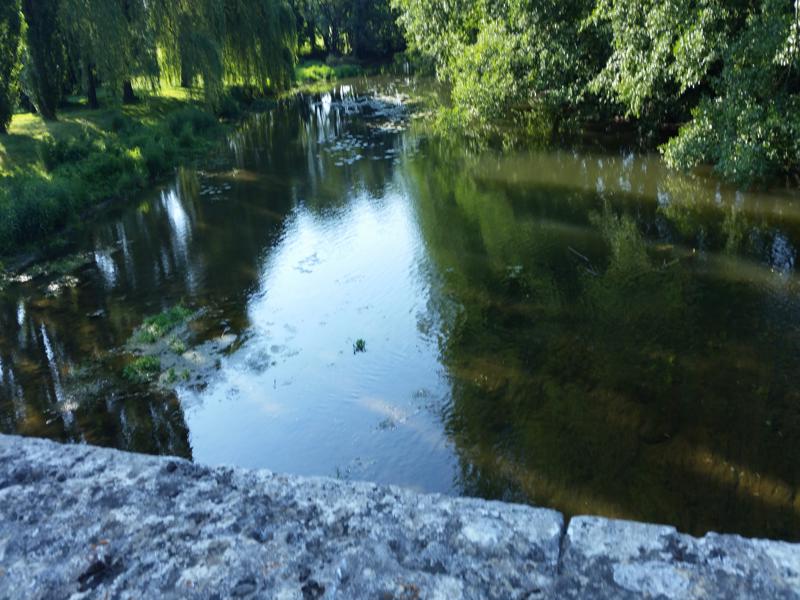 As I approached Framont I was surprised to see Jean-Pierre approaching the village from a different direction, especially has he had left the campsite an hour or so before me. We walked on together out of the village, meeting an elderly villager who allowed us to fill our water bottles from a tap in his garden. The country roads were very quiet as we continued along the D36 to reach the aptly named village of Achey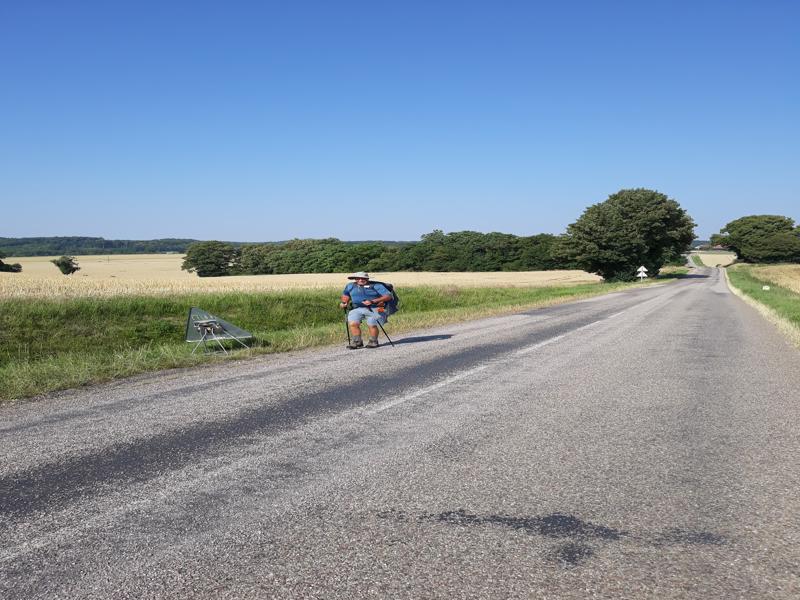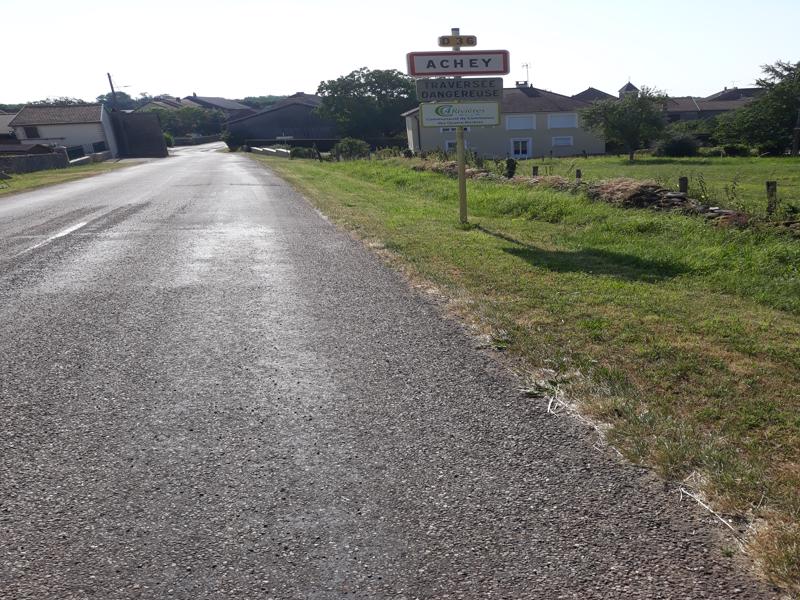 Neither of us had booked ahead for accommodation and when we reached the village of Delain we found a convenient seat to eat our lunch and Jean-Pierre rang ahead and found a B&B in Seveux, a small town 12 kilometres further on. So duly refreshed we continued to follow the D36 passing through Dampierre sur Salon, around 17 kilometres from our days start, and finally reaching Seveux around 2pm. Crossing first a canalised section of the river Saone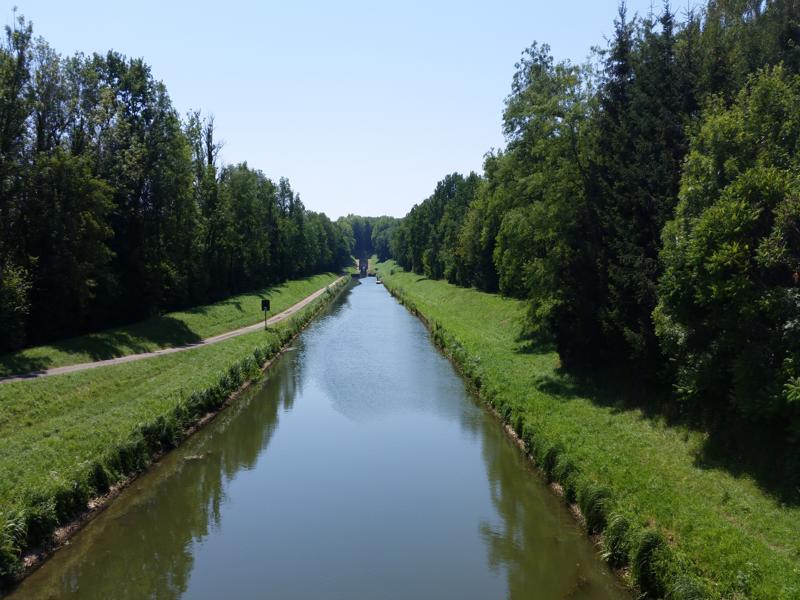 and shortly after the river Saone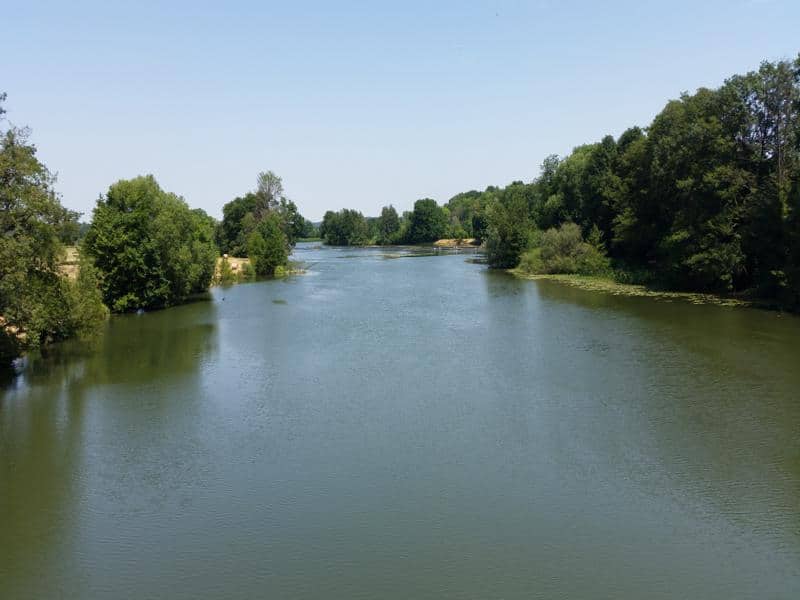 The first thing we did on arriving in Sevaux was to find a bar and we were lucky to find one open, Chez Berthe, an excellent restaurant with bar. It was hosting a wedding reception and we spoke with several of those attending who wanted to know about our journey. We were both hot and tired after the 24 kilometre walk and the cold beer was very, very good ! I am not a great beer drinker at home but here, the thought of a cold beer on arrival at my daily destination helps to propel me along the last kilometre or two of my walk.
We were booked into Gite Reve Accueillant run by Valerie and Roger Varraut which was a short distance from the bar. On arrival we were greeted by Roger Varraut and shown to our rooms which were very comfortable. There was also a swimming pool which we were able to use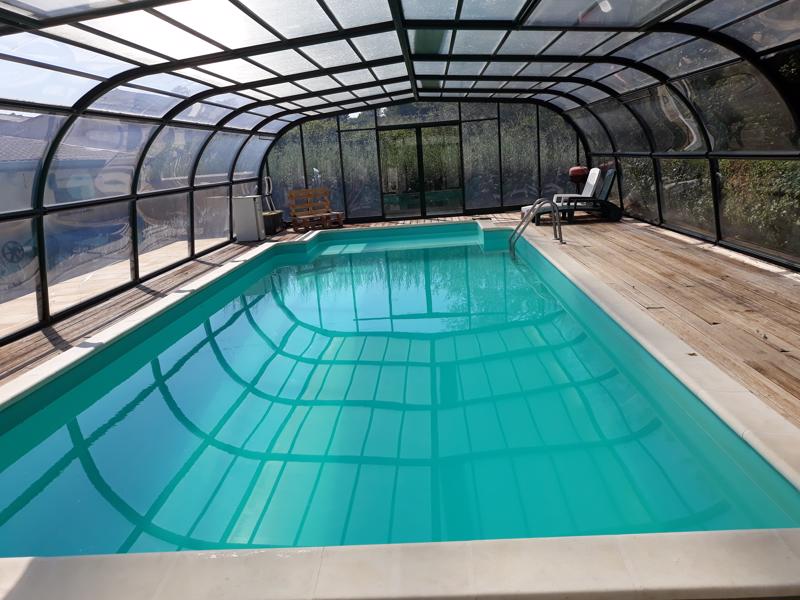 After a swim I sat in the garden to write up my notes and was joined by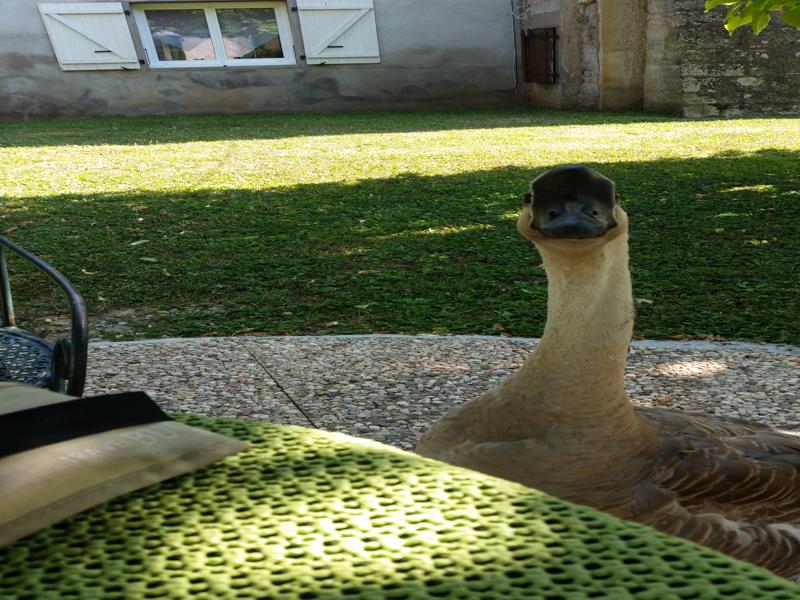 Later that evening our host provided a delicious supper, with a main course of chicken with a very tasty cream sauce. After supper Jean-Pierre had a long conversation with Roger Varraut; my French is very basic and I can usually communicate my needs etc but when it comes to a full conversation between two people I rarely have any idea of what is being said !