Day 7 Amettes to Villers Chatel – 7th June
Distance: 34.4 km – Elevation +330 m -270 m
Weather: Sunny. Temperature: High 25 degrees
Mrs Jean Baptiste had set out my breakfast for my choice of 8.00 am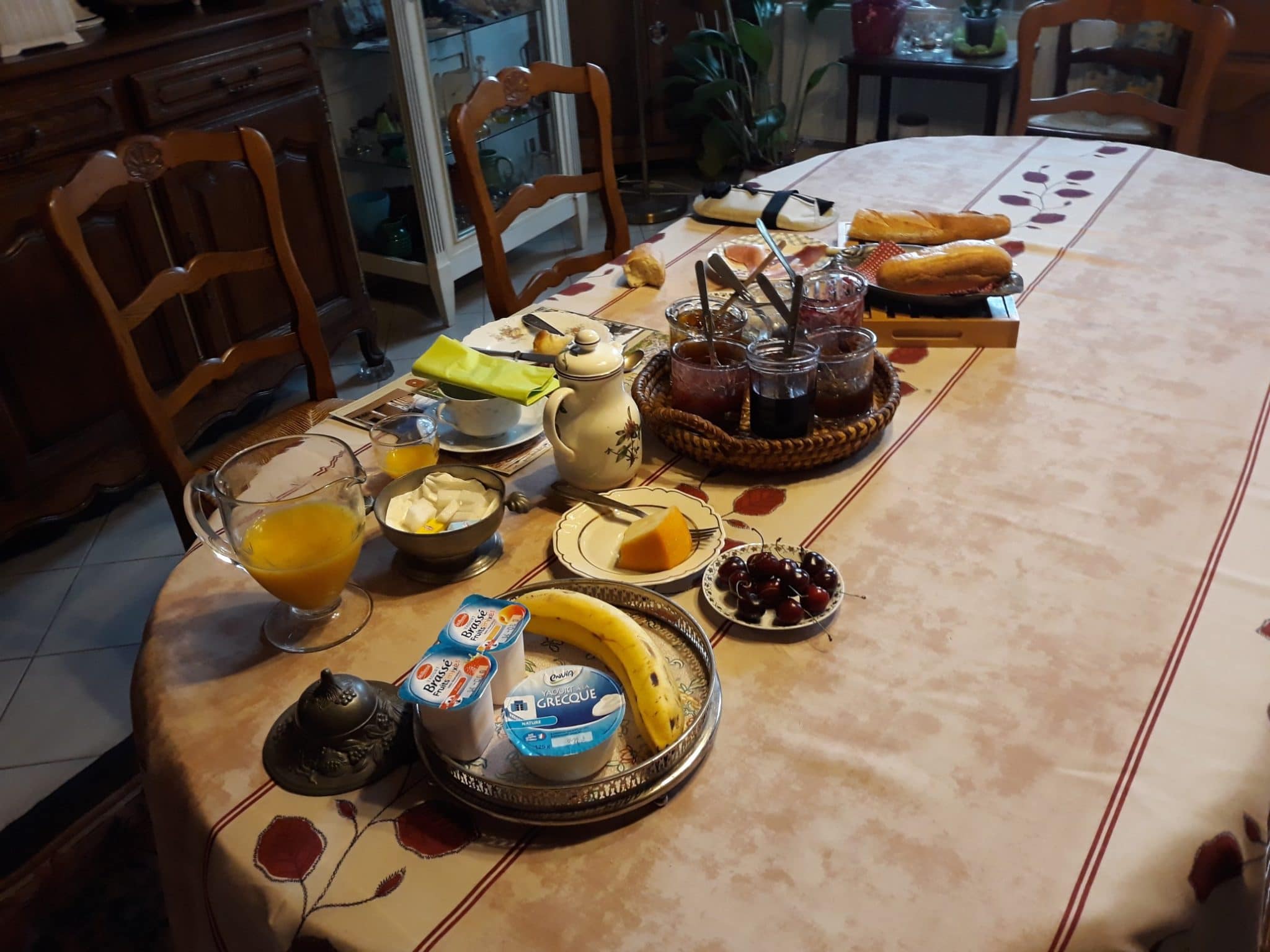 So I was well prepared for what was going to be a long day of near of close to 30 kilometres – I was in good spirits as I said goodbye to my host.This was a day I had been looking forward to because tonight I was staying in a Chateau!
I continued along the Roman road stopping at the " Marie" in Cauchy a la Tour. After around 5 kilometres I decided to branch off to Camblain Chatelain to enjoy a more rural walk. It was very quiet as I walked along streets named " Rue du 11 Novembre 1945″ and " Rue du 8th Mai 1945″ a reminder of how the world wars impacted on this area of France.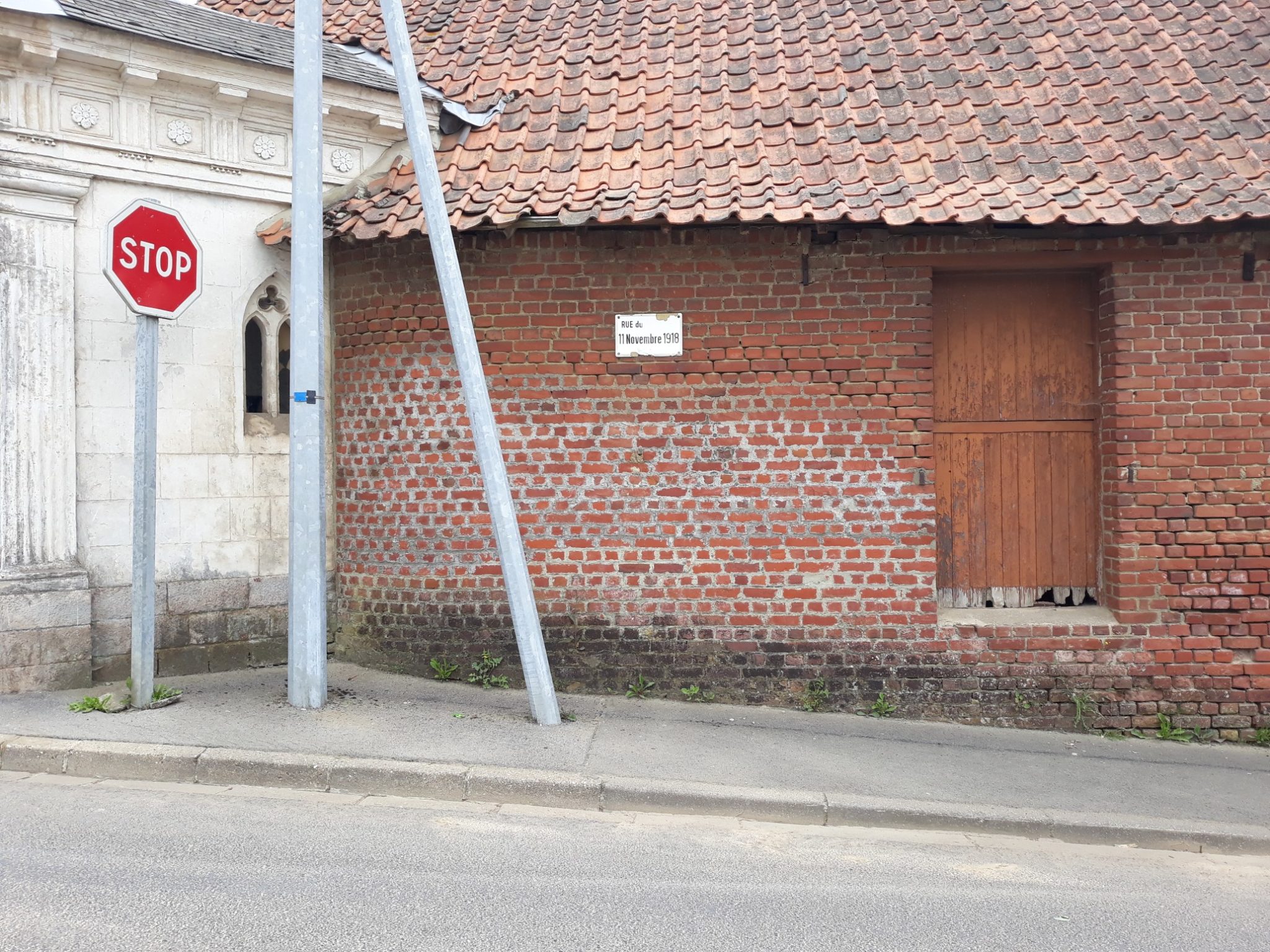 It was starting to warm up as I continued my walk. It was a humid heat similar to yesterday, again with a forecast suggesting a 50 % chance of thunderstorms. I passed through sleepy hamlets to reach La Compte where I had two conversations with ladies I met in the town – both inquisitive as to what I was doing – I am getting more confident with my French.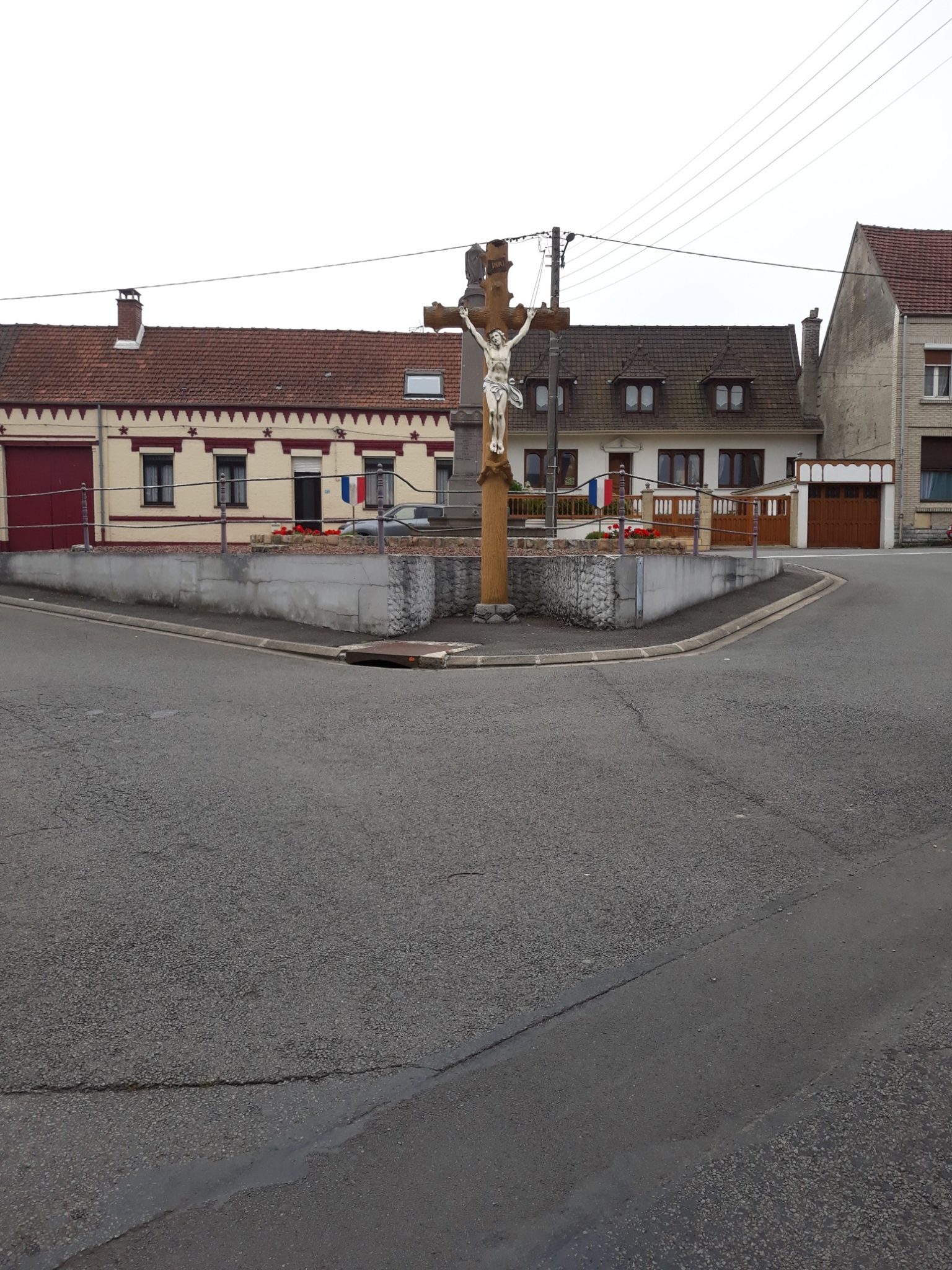 The route from La Compte took me on to tracks with a stiff climb passing a paragliding site " Parapente de Compte "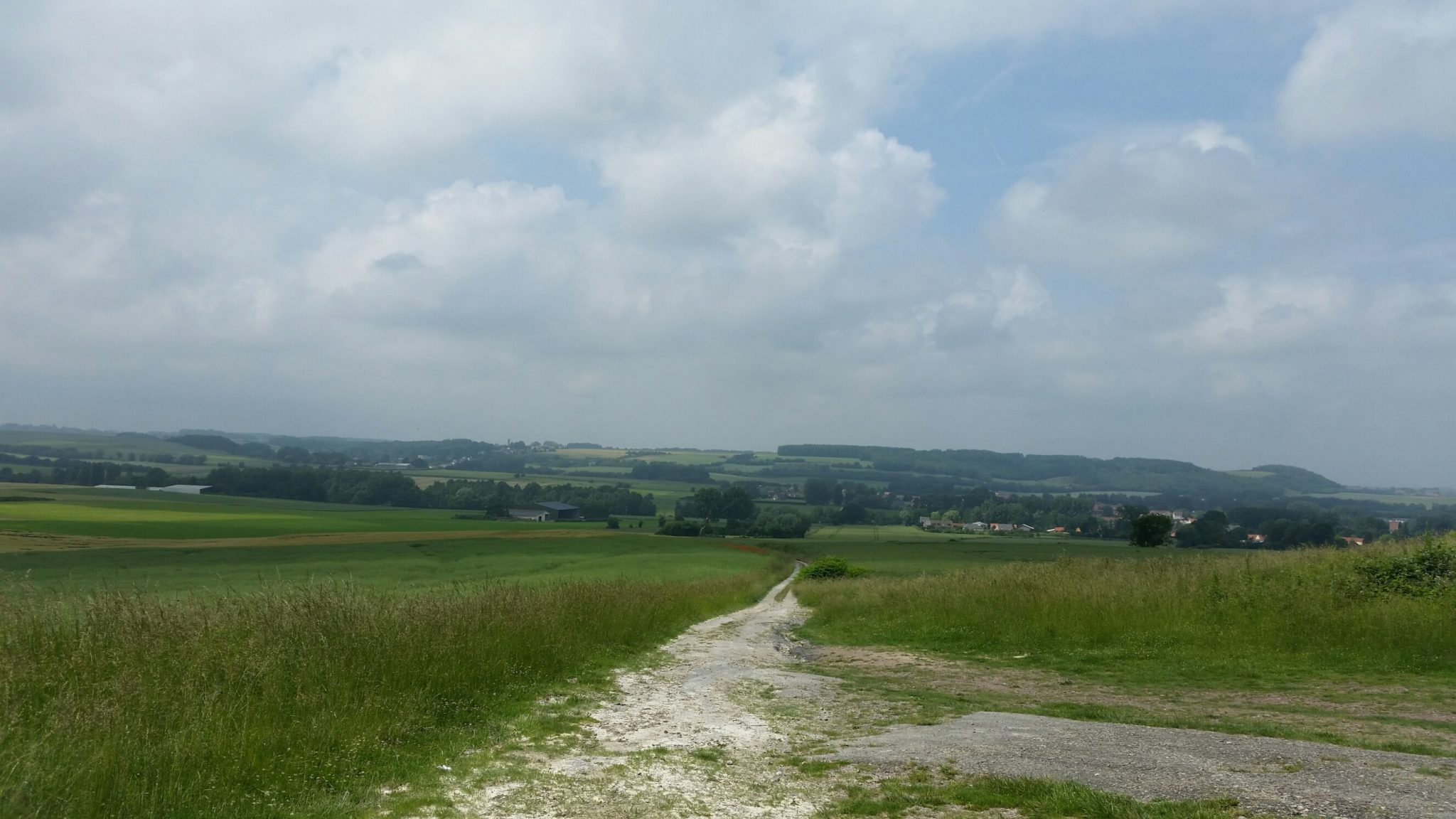 Here I found shade and rested and cooled before continuing tha climb through the shade of a woodland path which clearly showed signs of being used as a mountain bike trail.
I passed through Frevillers where I stopped for lunch with these two to keep me company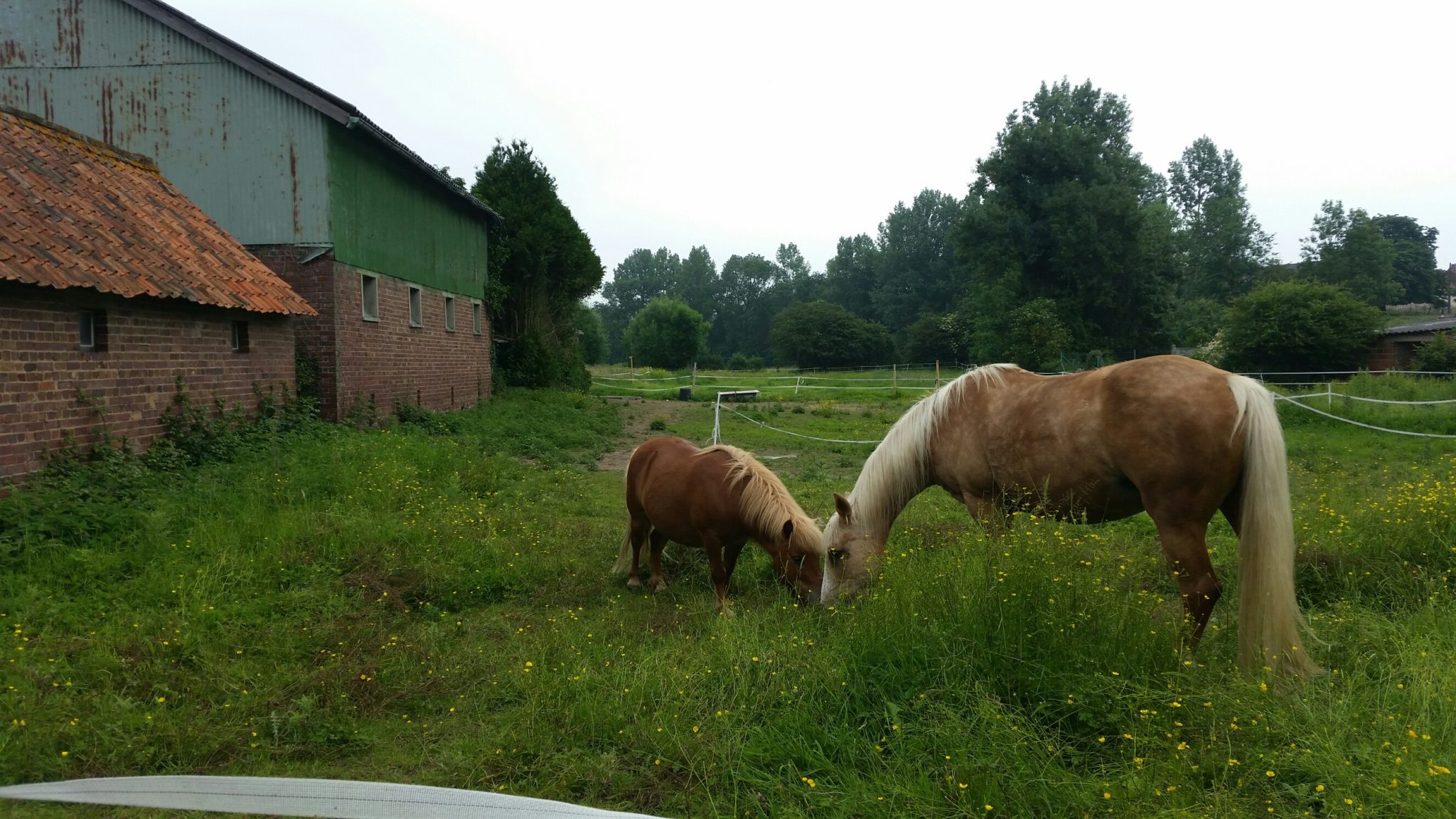 On to Bethonsart just 2 kilometres from my bed for the night. It was then that I made a mistake by walking past the turn to Villers Chatel and not realising until I had walked on for 3 kilometres thus turning a 28 kilometre day into a 35 kilometre day !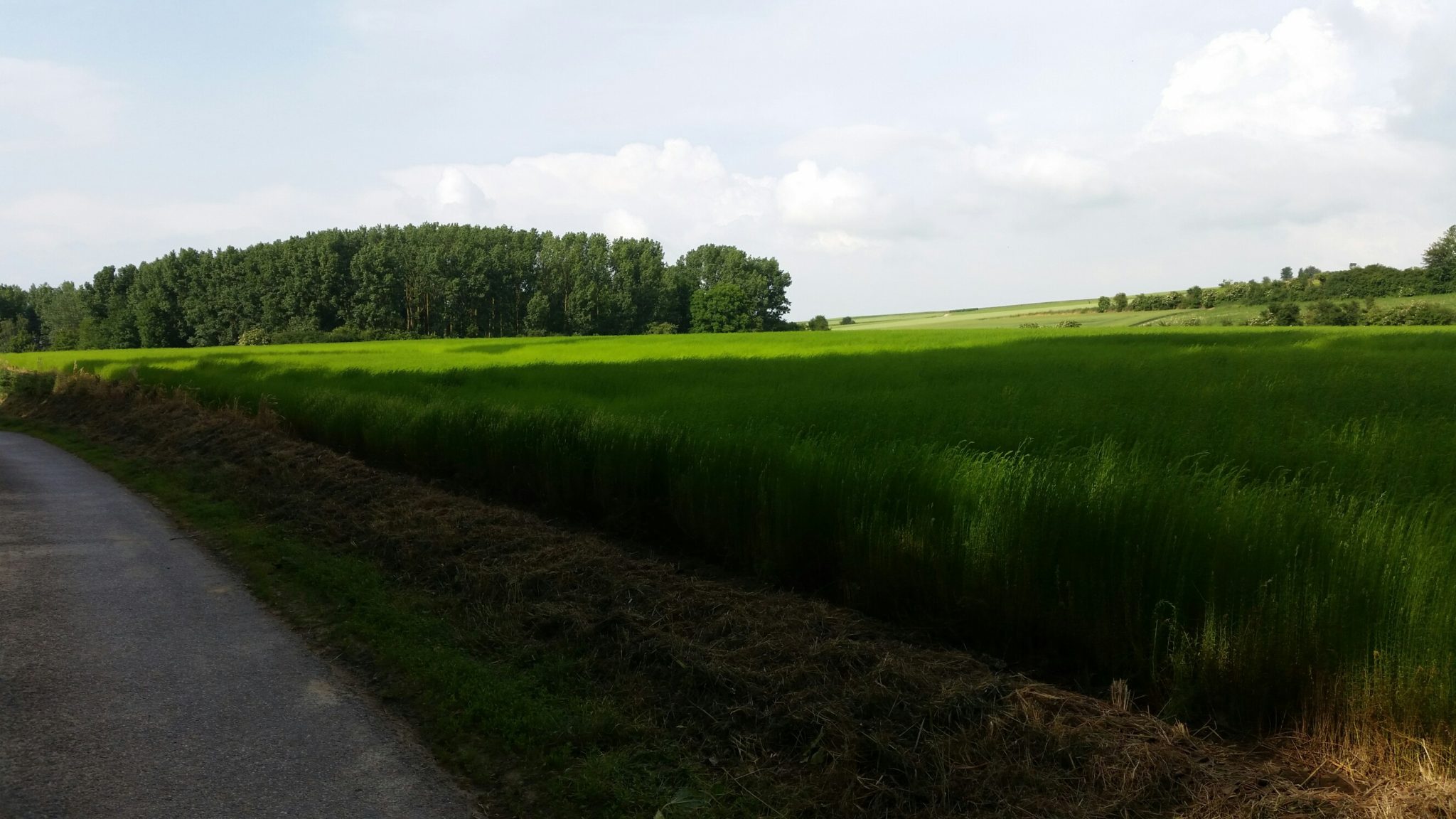 I was exhausted by the time I climbed the last hill of the day to reach Villers Chatel but also eager to see my abode for the night – the magnificent chateau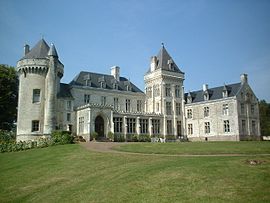 I was warmly greeted by my hosts, Mr and Mrs Jean de Franssu, who were eager to know about me and my journey. I was shown to the accommodation set aside for pilgrims which was in the attic room of one of the turrets – perfectly adequate beds and facilities – again I was their only guest. Later I enjoyed dinner with them both – Mr Jean de Franssu speaks some English so a reasonable conversation was possible. They both have strong faith and go on pilgrimage every year. Last year they walked 2000 kilometres from the chateau to visit the Fatima shrine in Portugal which is why they provide accommodation for pilgrims. There is a small shrine to Mary in the grounds of the chateau, built by Mr Jean de Franssu's mother.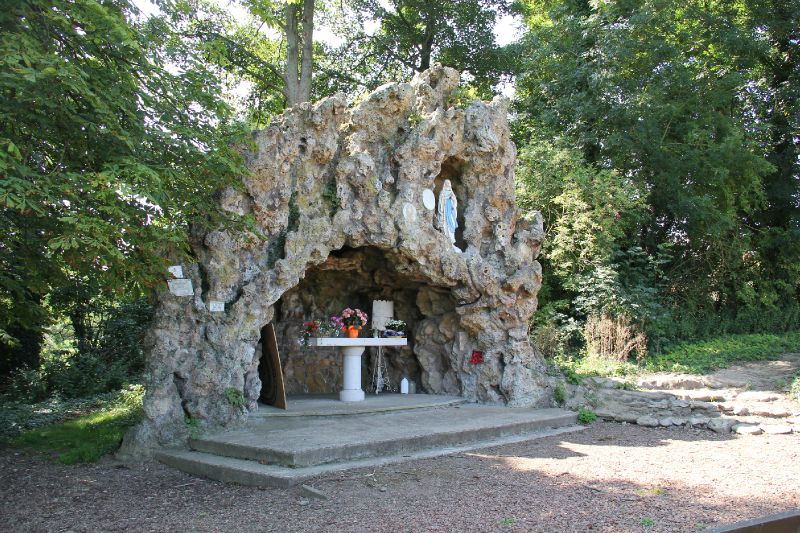 After dinner I joined Mr Jean de Franssu as he walked his dog – a magnicent " Petite Munsterlander " despite the petite this was a big strong dog used by his master for hunting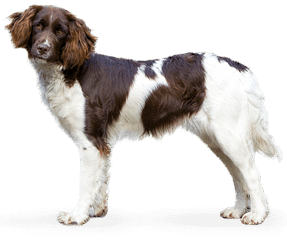 I retired to bed very content with my day.