Day 1 Canterbury to Barham – Ist June
The rooms of the Cathedral Gate hotel where I was staying have room names rather than room numbers – my room was called "Chimes", I guess named after the Cathedral bells. The Cathedral is well lit at night and it seemed not quite right to pull the curtains on such a holy view but sleep was needed.
I rose early for breakfast and was surprised to find myself joined by Steve Hackman with his wife, son and friends. Steve is an American working in Hong Kong and is walking to Rome to raise funds for a charity.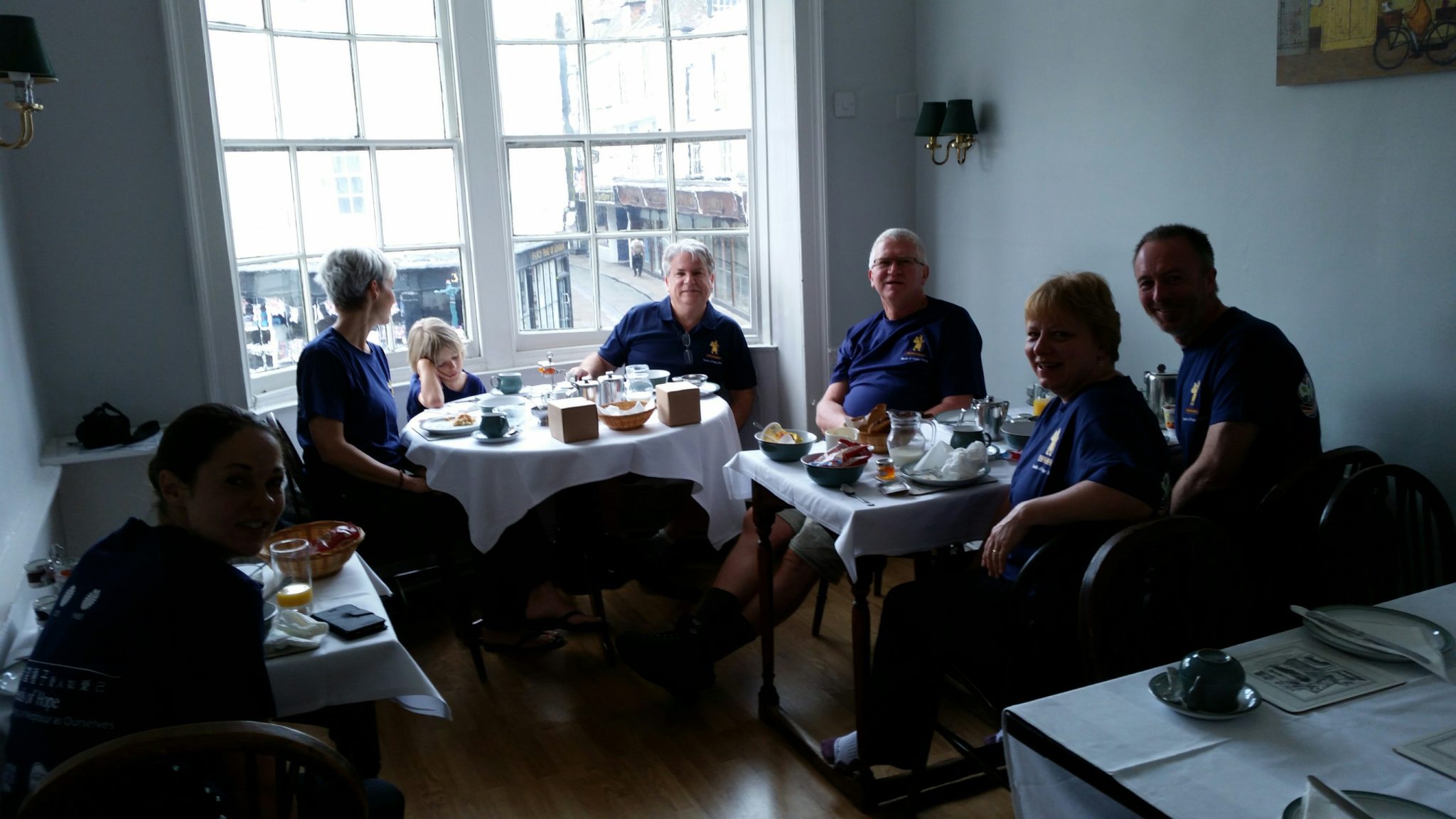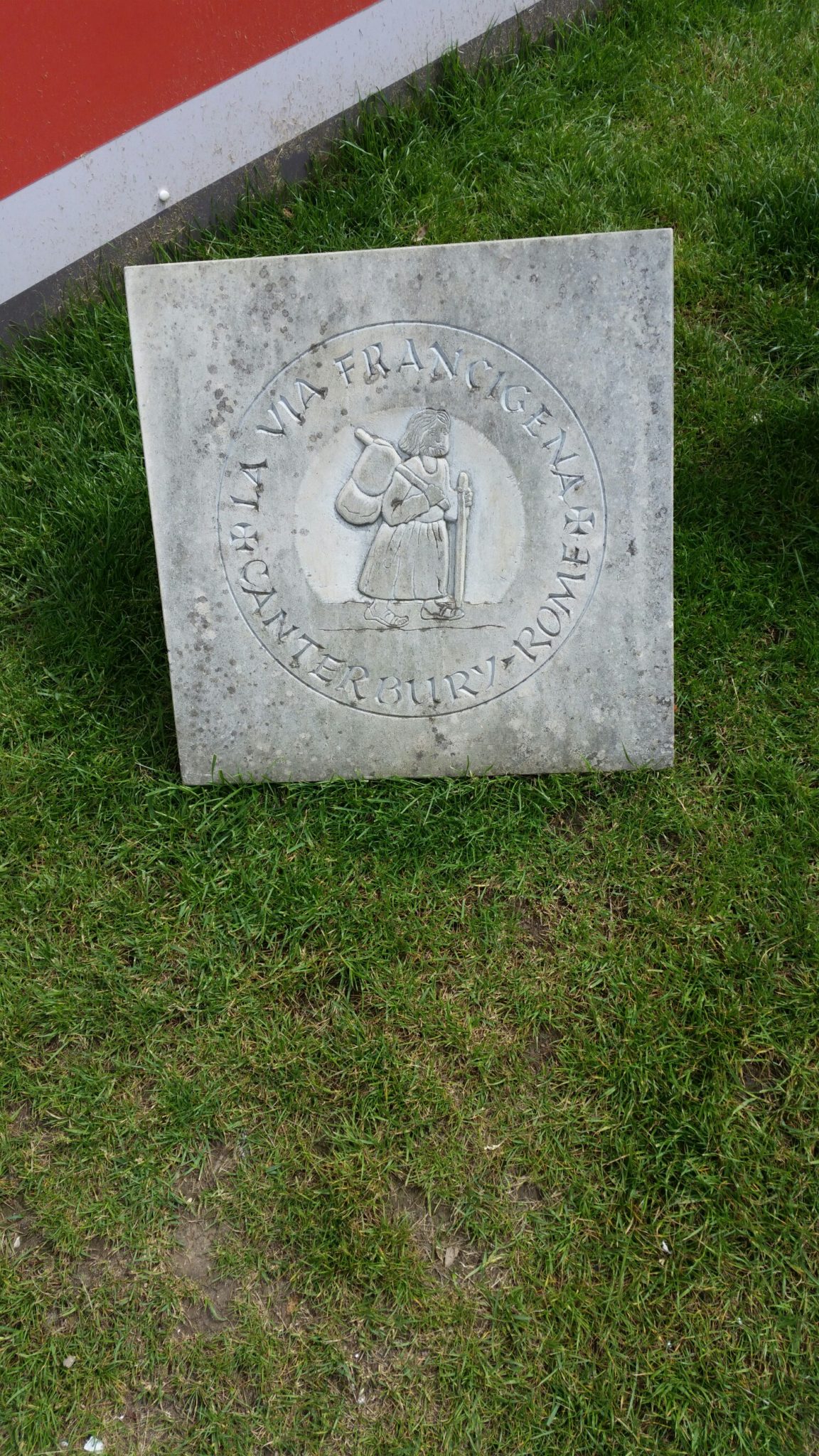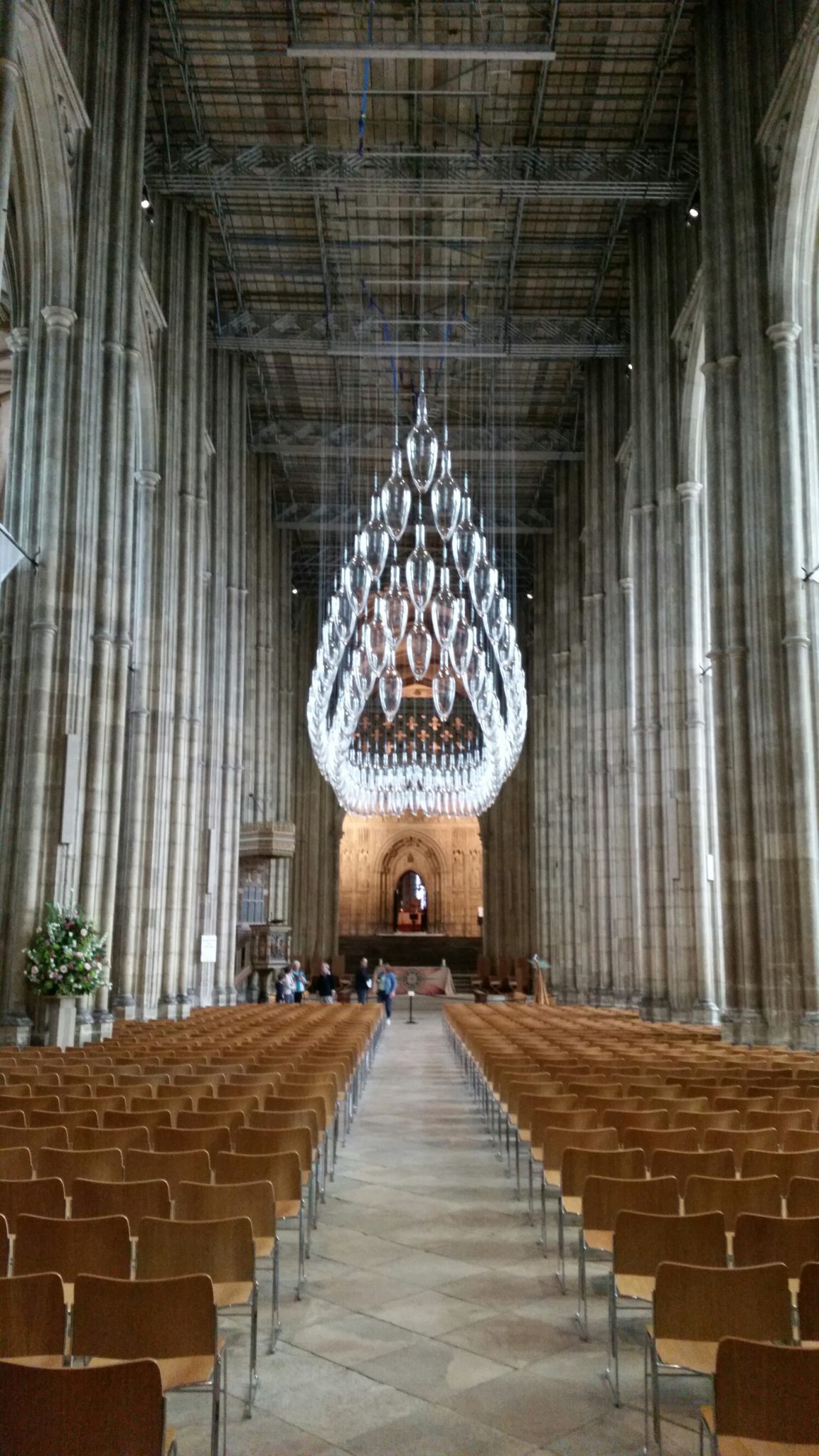 Later I met with Canon Tim Naish together with friends to receive a wonderful pilgrims blessing at the end of which the Canon handed me the following prayer card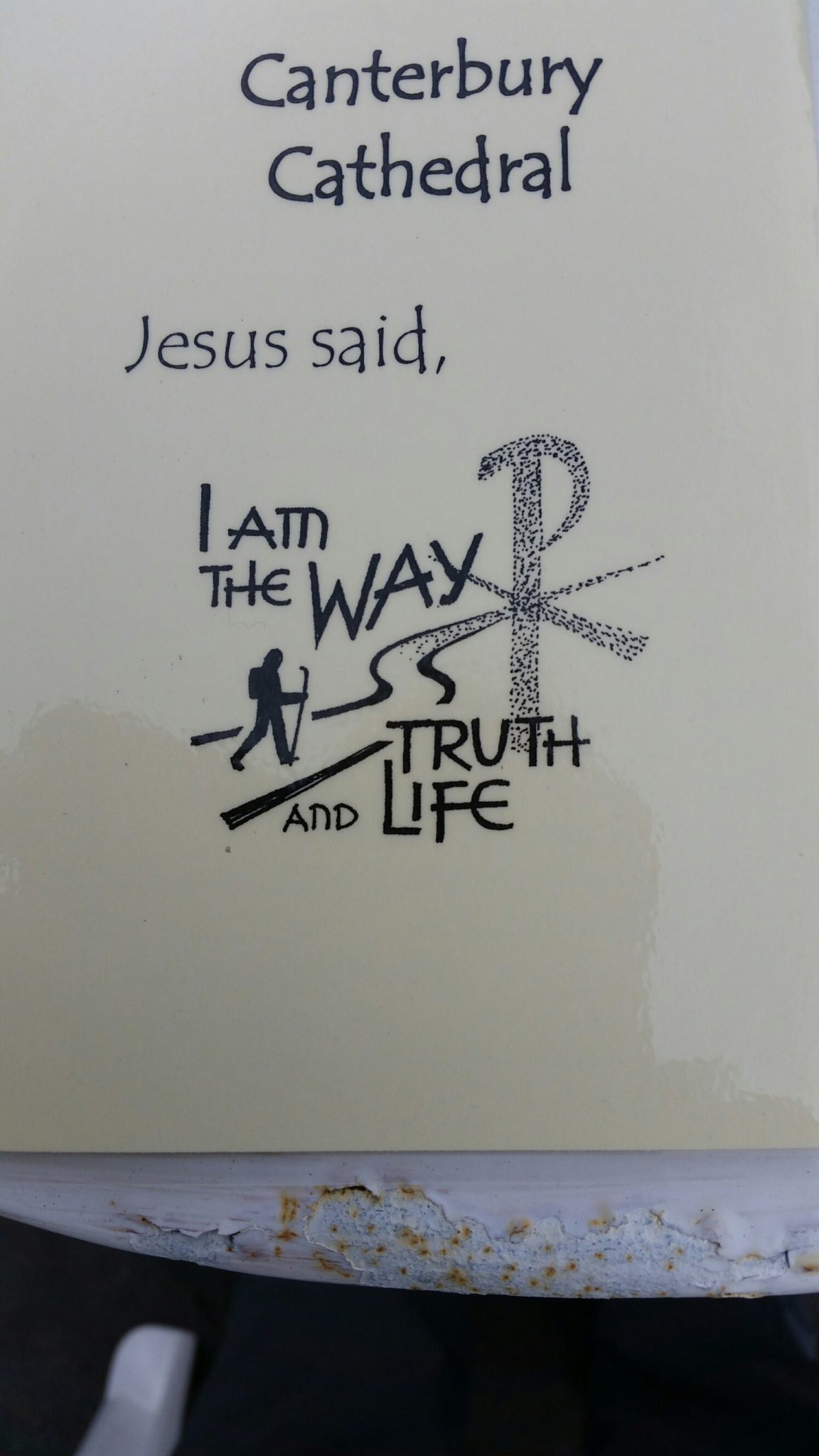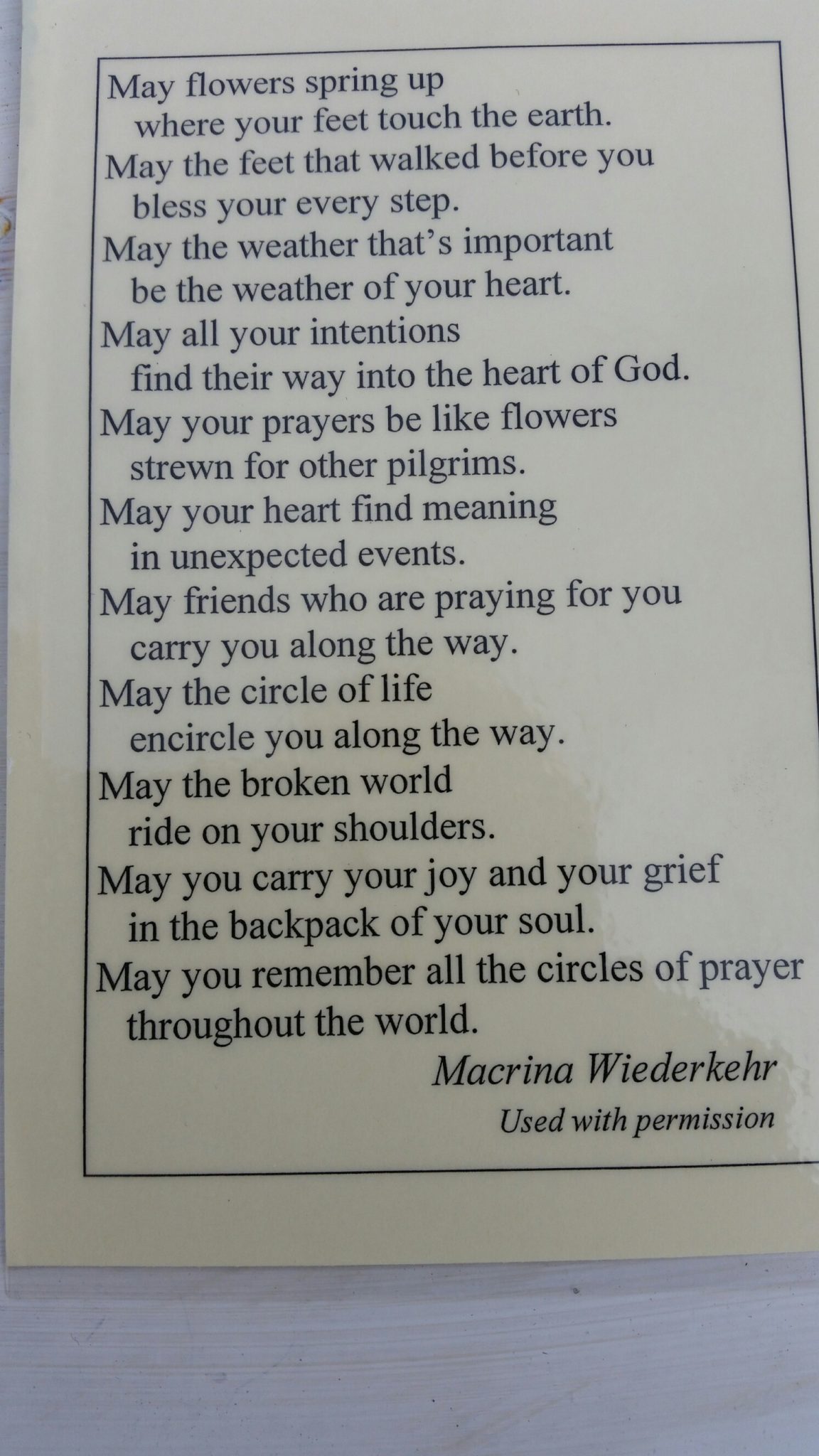 It was on my pigrimage to Santiago de Compostela last year, when crossing the Pyrenees on the first day I was wavering a little, I came to a cross with the words " Je suis le chemin" and from that moment I never looked back.
I had decided for the first week to do just shortish walks and so left Canterbury around 1 pm for Barham where I was staying in the home of Valery Caless where she had been offering hospitality to pilgrims for the past ten years. She is a wonderful host and I had the pleasure of meeting her daughter and baby son and her son in law who is a stone mason at Canterbury Cathedral – her daughter has a degree in theology gained at Oxford University. My stay coincided with a Beer fest at the local pub where I joined Valery, family and friends for a hog roast and live music.
Growing up in Kent I have great memories of picking hops with my mum – Kent in those days was the land of hops and oast houses used for drying hops before the beer making commenced in the local breweries – it was a way of life for the local people but much of that has disappeared now.

Gallery