Day 9 Arras to Lonqueval – 9th June
Distance: 35.9 km – Elevation +230 m -140 m
Weather: Sunny. Temperature: High 27 degrees
I left Maison Saint Vaast after my unusual stay and found my way out of the city using the Cicerone guide.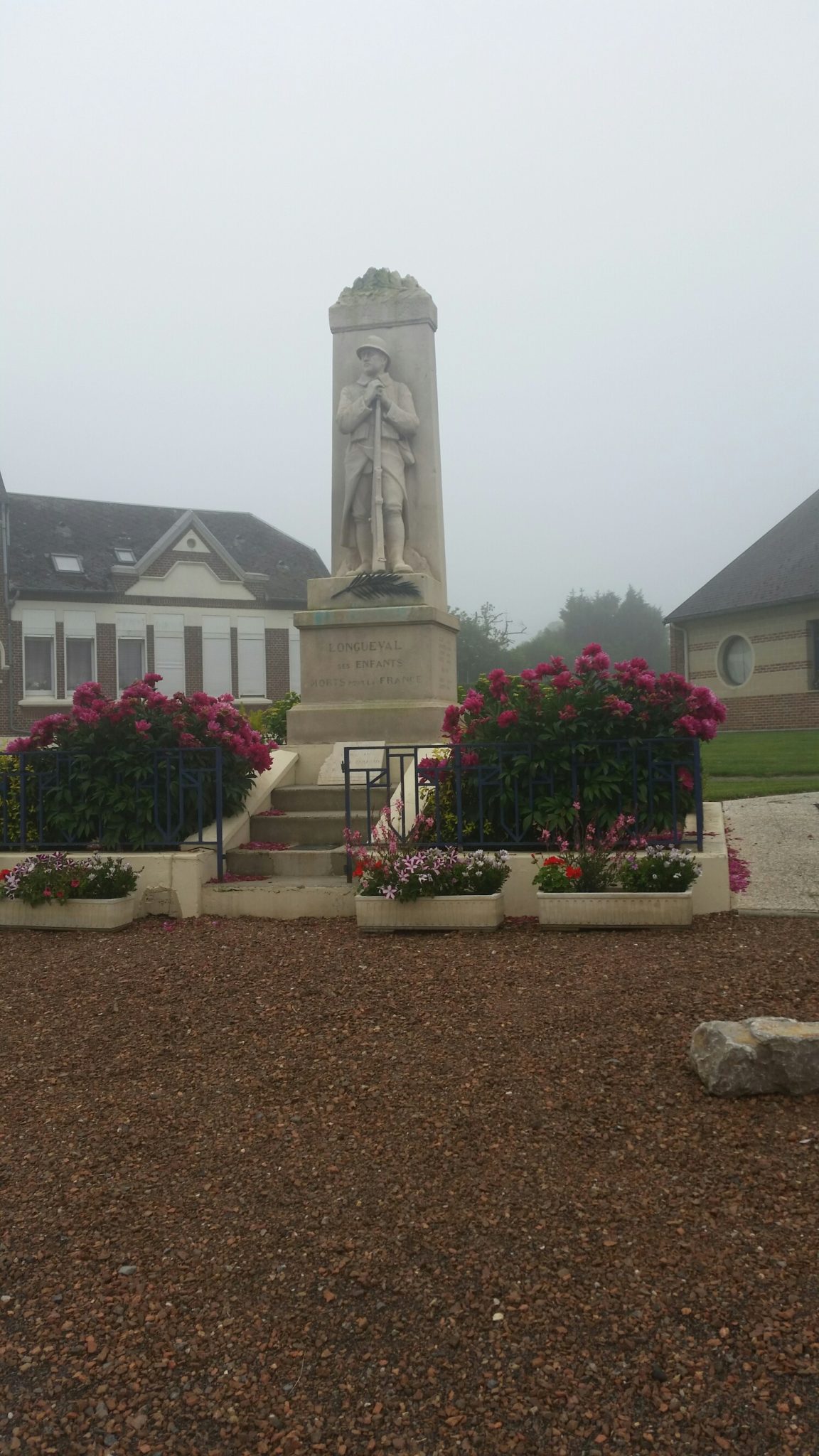 City life is so different to life in rural communities – in the rural areas of France I am always greeted with bonjour and a smile but sadly not here in Arras – yesterday I received absolutely no reply when I offered a ' bonjour ' as I passed residents on my walk into the city – not just once it was each and every time they just walked past.
However this morning I was surprised by a tap on the shoulder as I waited at a road crossing on the outskirts of the city. I turned to be greeted with a smile by a rather scholarly looking gentleman who was inquisitive about the pilgrim's badge on the reverse of my rucksack. He spoke no English but I was so pleased for his interest and with my limited French was able to explain to him that I was a pilgrim walking to Rome to visit the tomb of Saint Peter and the badge showed Saint Peter's keys – " The keys of heaven". After as I continued to walk through the city suburbs I thought how worthwhile the French lessons I had taken in the months before leaving had been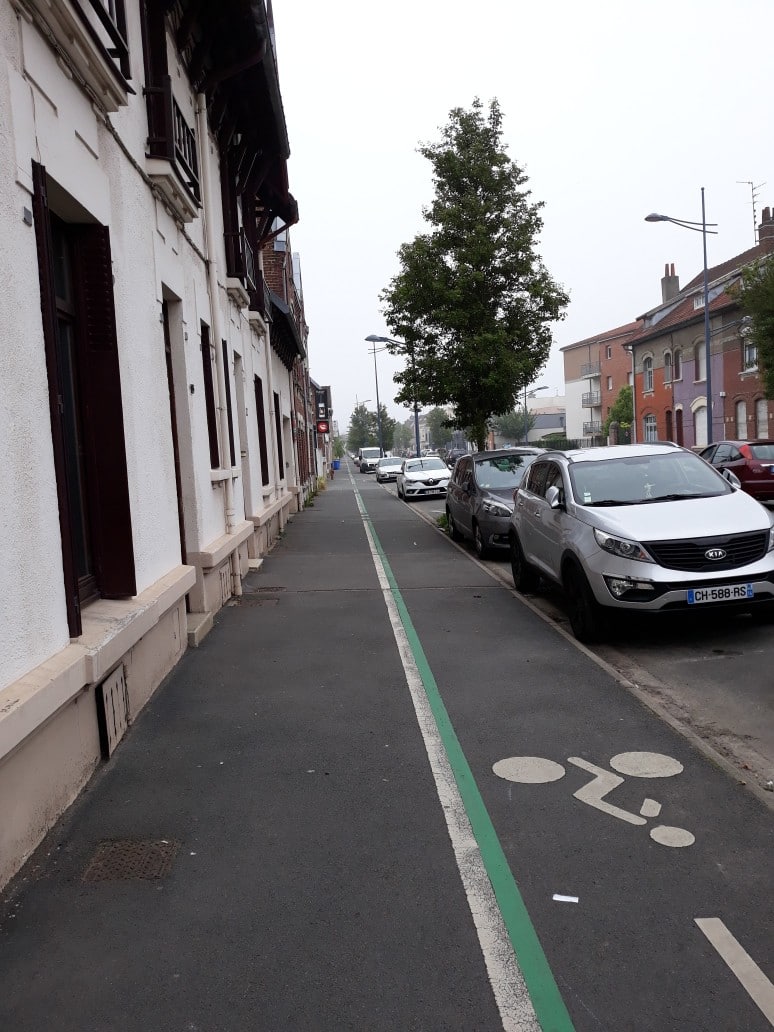 The Cicerone guide instructions took me easily to the outskirts of Mercatel but at a fork in the path they became confusing – left or right? I could see the spire of a church to my left so I chose left. Albeit the wrong way, it was a fortuitous choice because I found the church open in the centre of Mercatel. Sadly churches in France are mostly closed but this one was open simply because it was being cleaned. As I entered I was greeted by the most wonderful holy music that just filled the church. The cleaning lady greeted me with such a warm and loving smile and asked if I would like the music stopped as I sat – I said no – the music is beautiful and when I was leaving she took me to the room from whence the music came and showed me the CD cover. It showed a trio of French priests calling themselves ' Les Prètres' and the CD was titled ' Amen'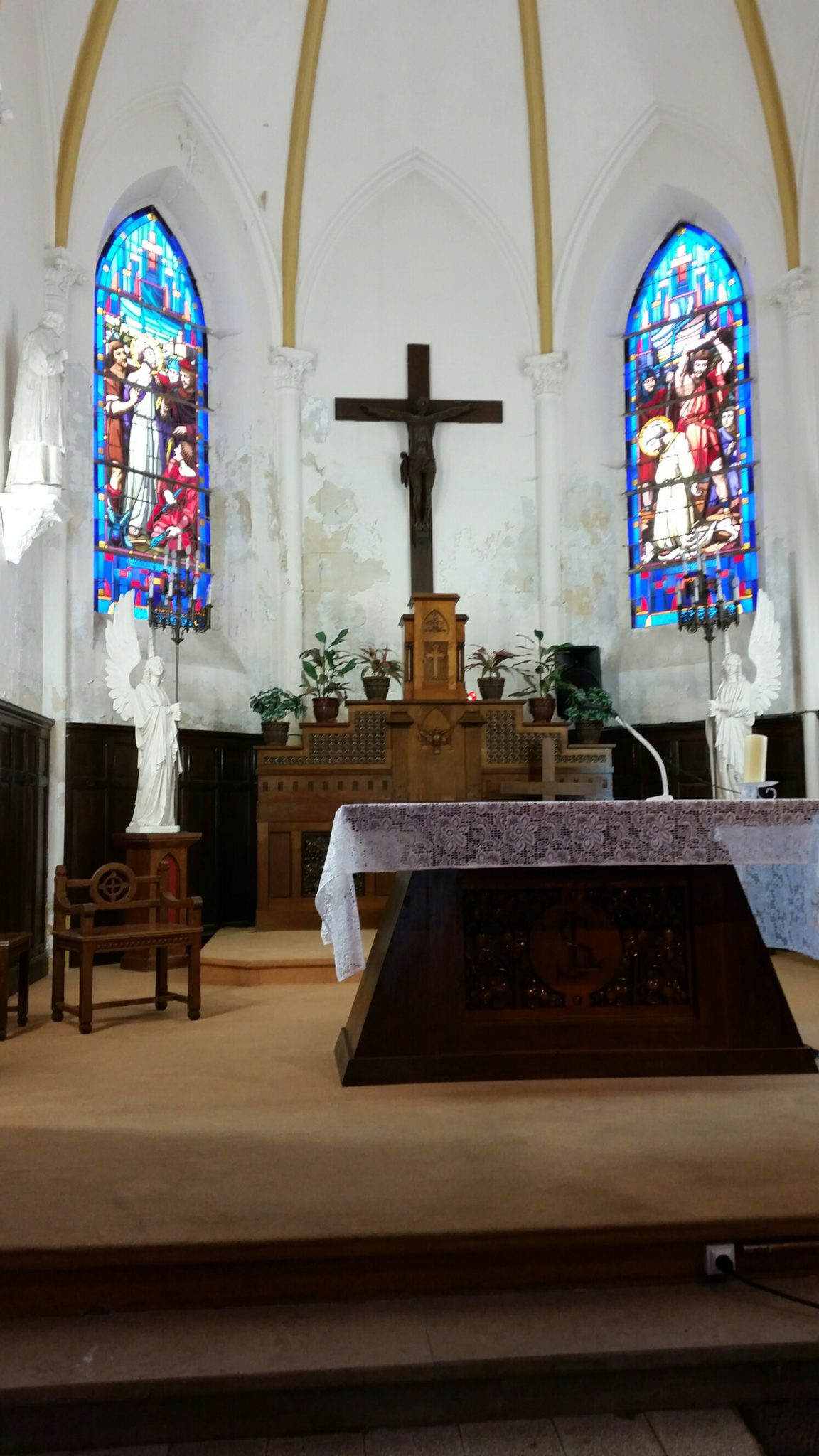 Rather than go back to find the Cicerone route I elected to take a straight 14 kilometre stretch of the D917 which took me through Boyelles where I found a boulanģerie and bought lunch for later. The D917 was relatively quiet for most of the way to Bapaume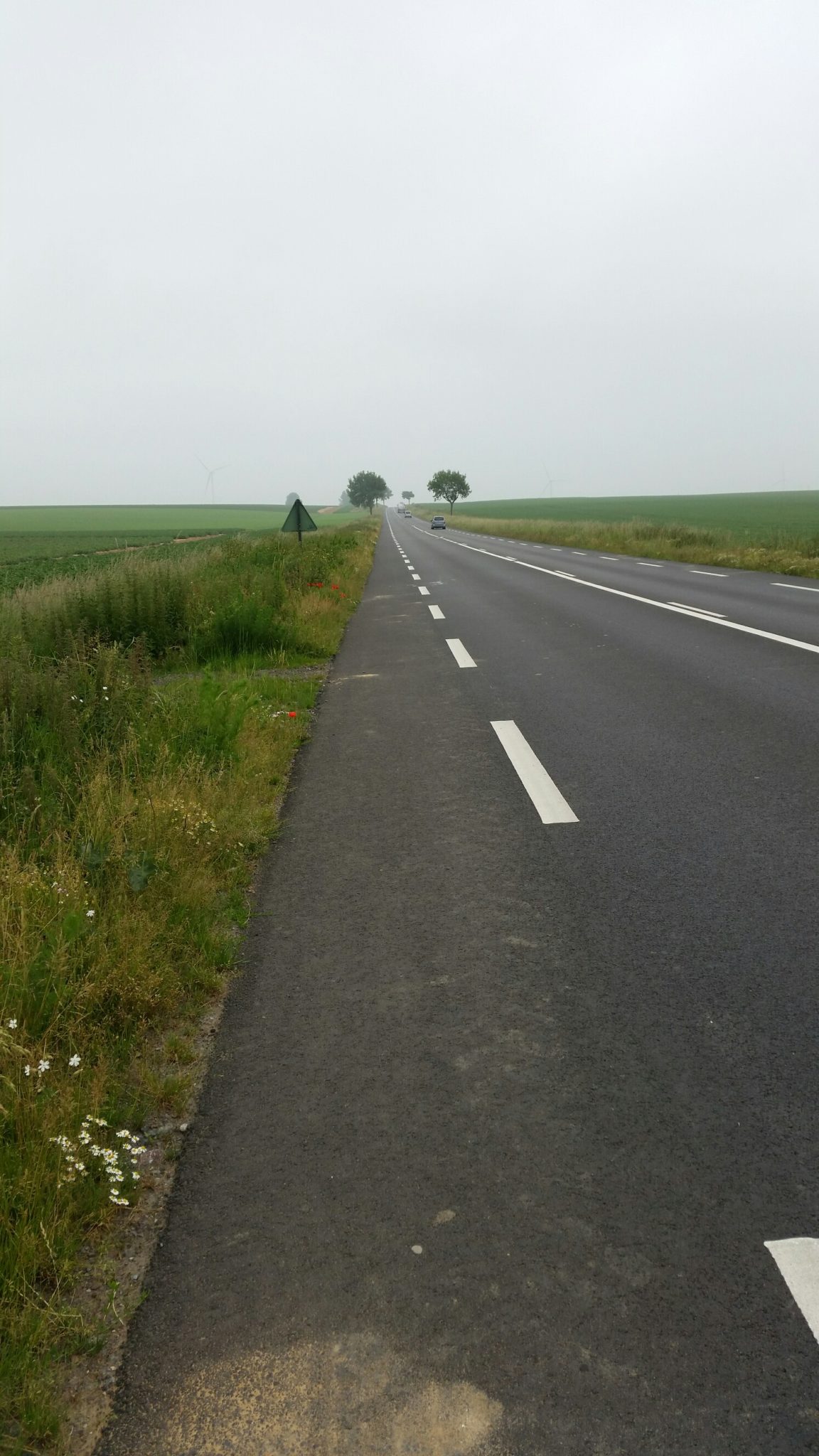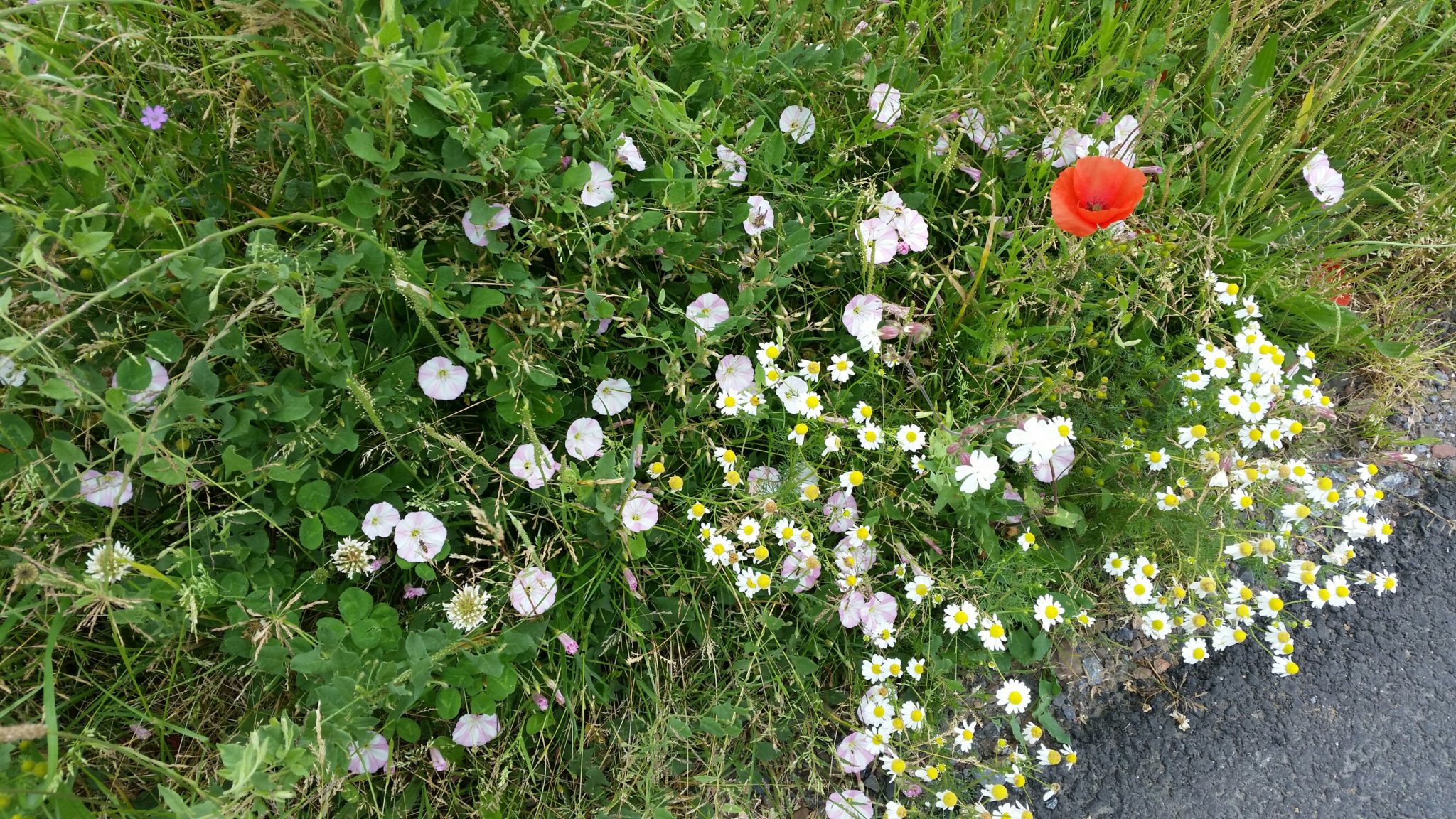 It was another warm and humid day and around midday, I found a farm track close to the giant wind turbines on top of the hill. I found a spot of shade and sat and ate a delicious apple turnover with just the gentle sound of the wind turbine in the background.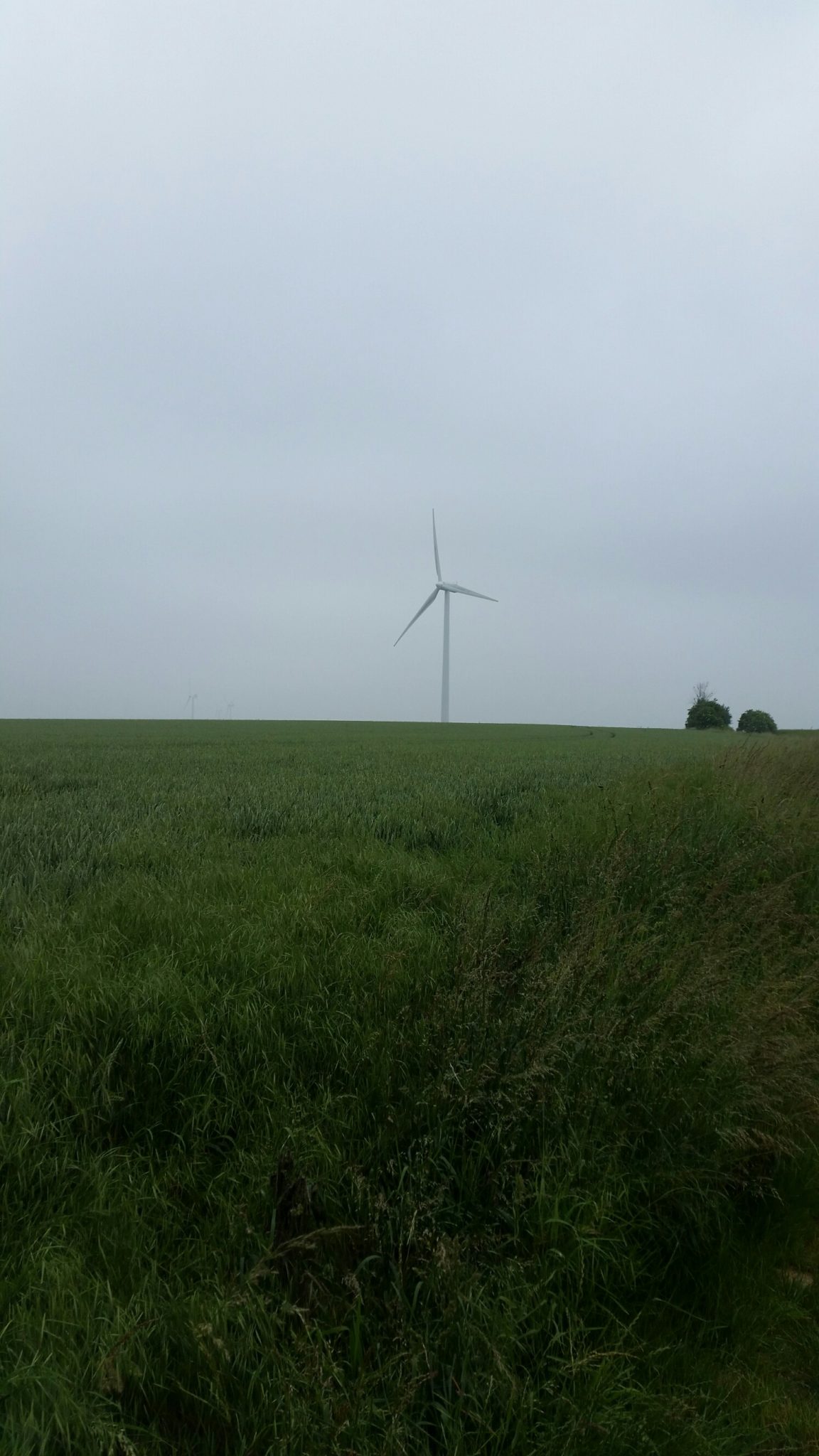 Onwards to Bapaulme I came to the top of a hill and was surprised to find a friterie and it was open! Still hungry I ordered a small portion of chips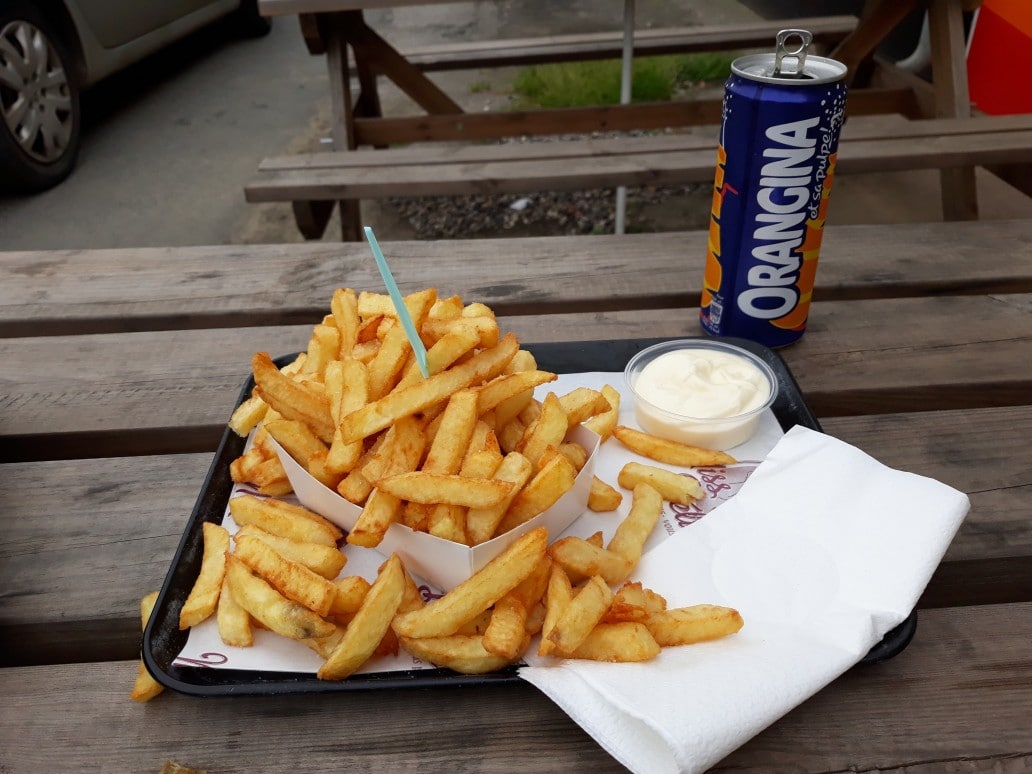 As I sat eating – another surprise – Steve appeared and we walked on together to Bapaume where I left Steve for my onward journey to Lonqueval. It was to be a 35 kilometre walk today and from Bapaume I still had 10 kilometres to go. I was getting low on water and as I passed two men chatting one asked " Compostella" ? after explaining I was on my way to Rome I took the opportunity to ask for some water – they had a quick discussion between themselves from which I gathered local tap water was from stored rainwater which they believed would not be good for me. Thus my water bottle was filled with bottled water and I was given an ice-cold bottle of Perrier water – the people here are a joy to know.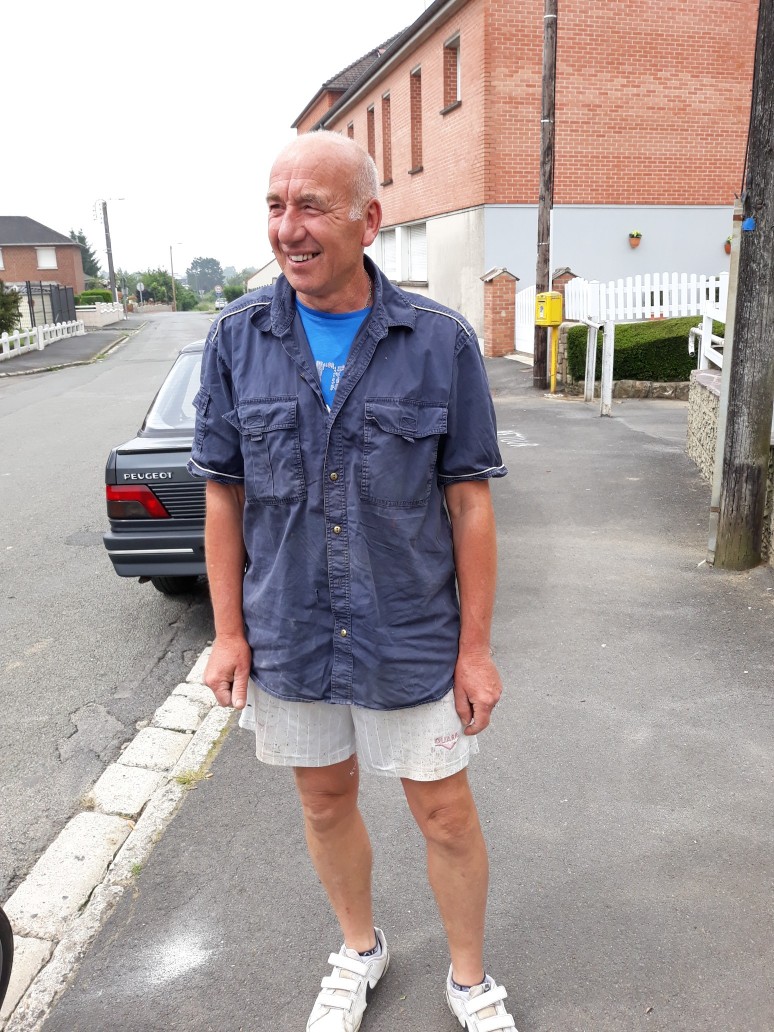 After a long day I arrived at Chez Monique a small B&B run by the lovely Monique who welcomed me with an ice cooled beer. I showered and retired to bed.