Day 28 Langres Rest Day – 28th June
Weather: Sunny. Temperature: High 26 degrees
I slept well and this being a rest day I was in no hurry to rise this morning. I wanted this to be a true rest day with very little walking to help in resolving the tendonitis in my left foot. So after venturing out briefly for coffee and croissant I stayed in my room until 2.00 pm with my foot raised and iced with the frozen peas I had purchased yesterday, resting on the top of my foot.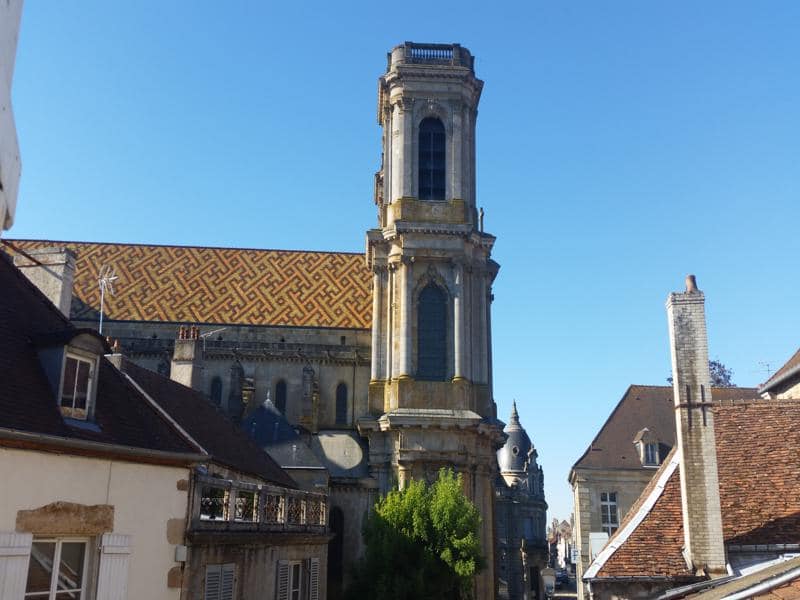 The above photo viewed from my resting place of the patterned roof of the Saint-Mammès Cathedral built in the 12th century. Langres is a small fortified town with a lot of history so I did venture out in the afternoon to explore a little.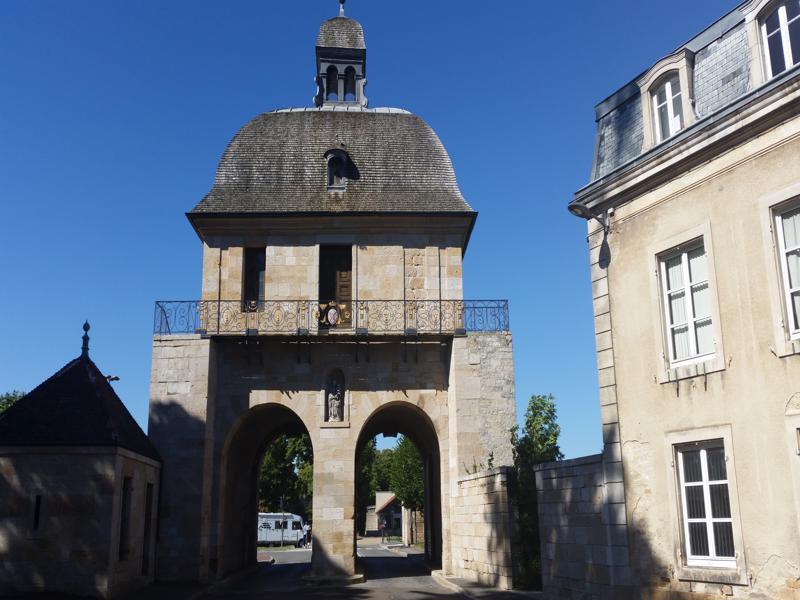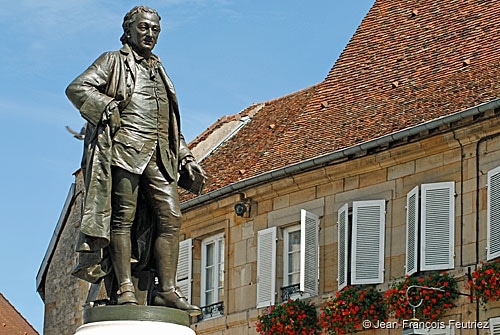 Above is memorial to Denis Diderot who was born in Langres and made his name as one of the most significant figures of the Age of Enlightenment among the likes of Voltaire and Rousseau.
The following images are of the Saint-Mammès Cathedral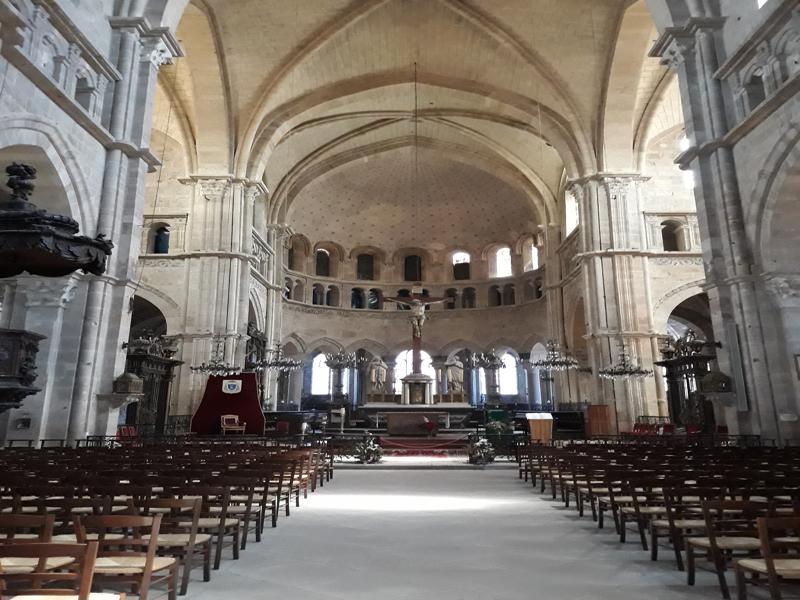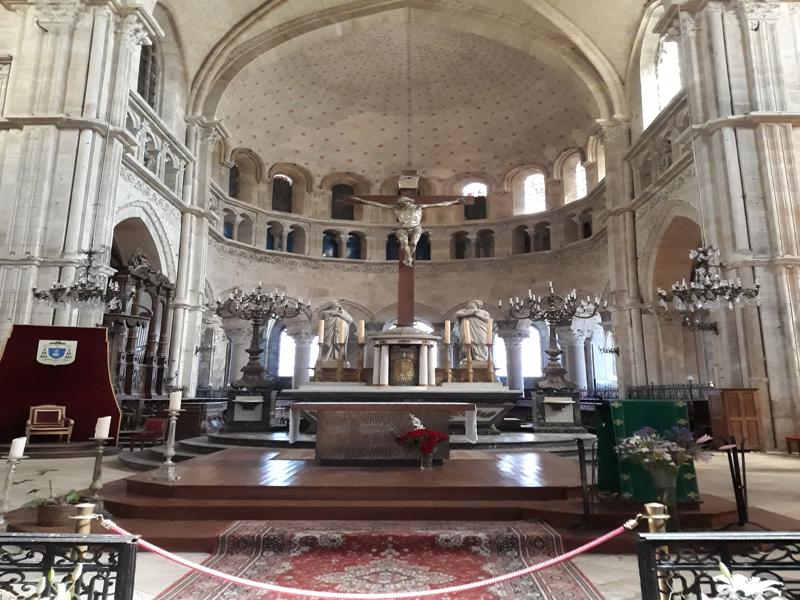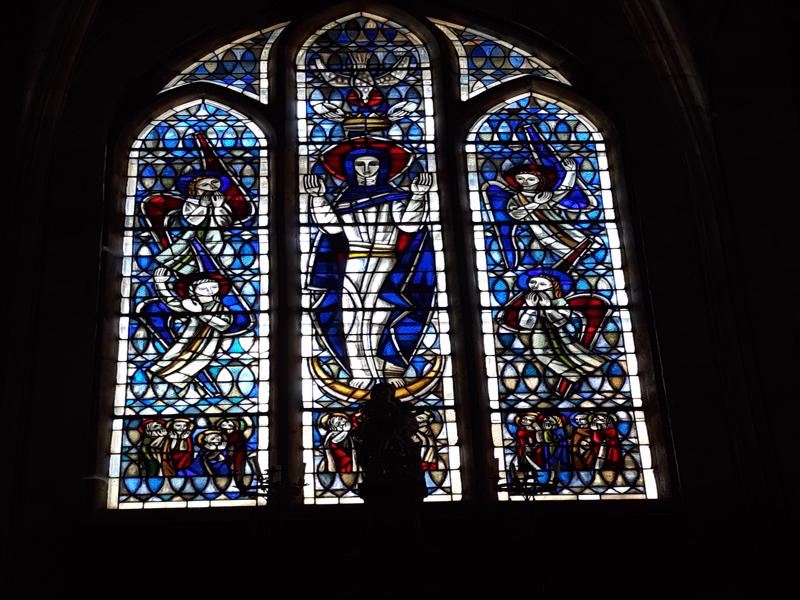 After buying food for supper and my onward journey tomorrow I returned to my shelter for the night, L'Abri Du Pelerin in the premises of the Catholic parish of Langres. The shelter has its own small chapel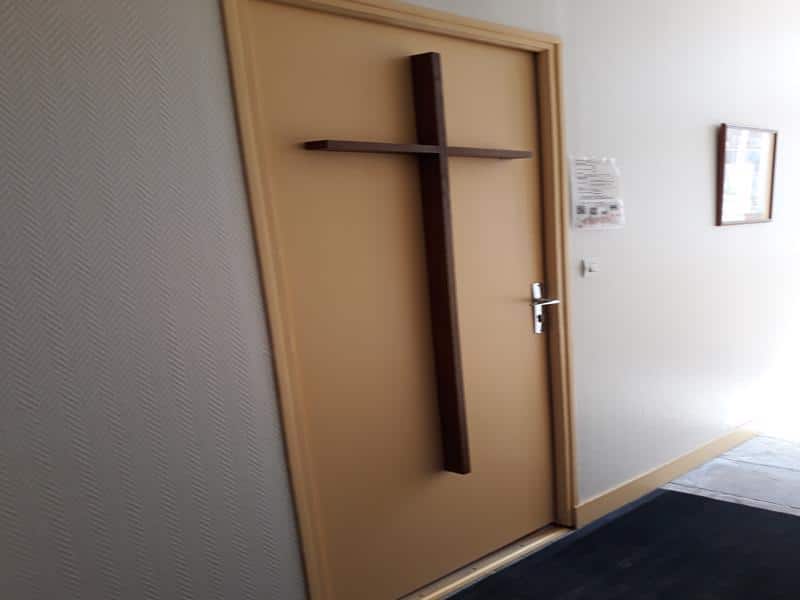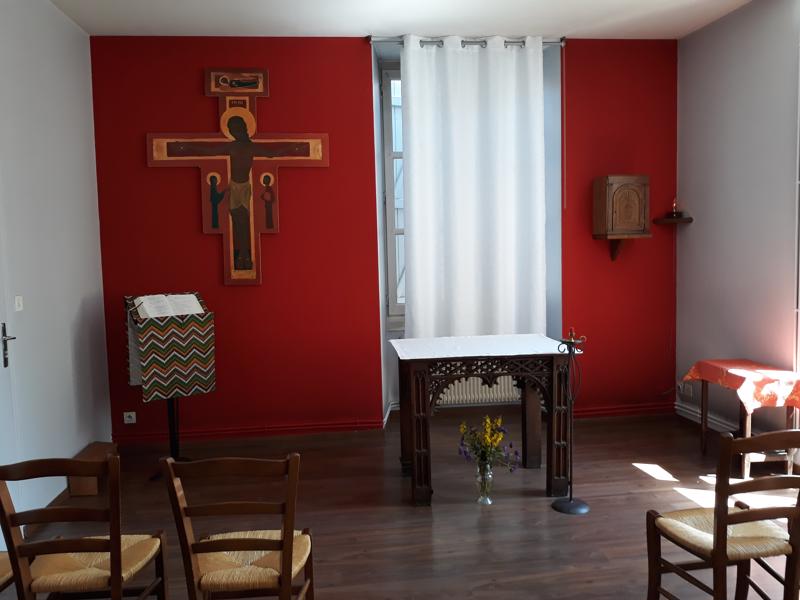 and a pilgrim to greet you before you mount the stairs to your room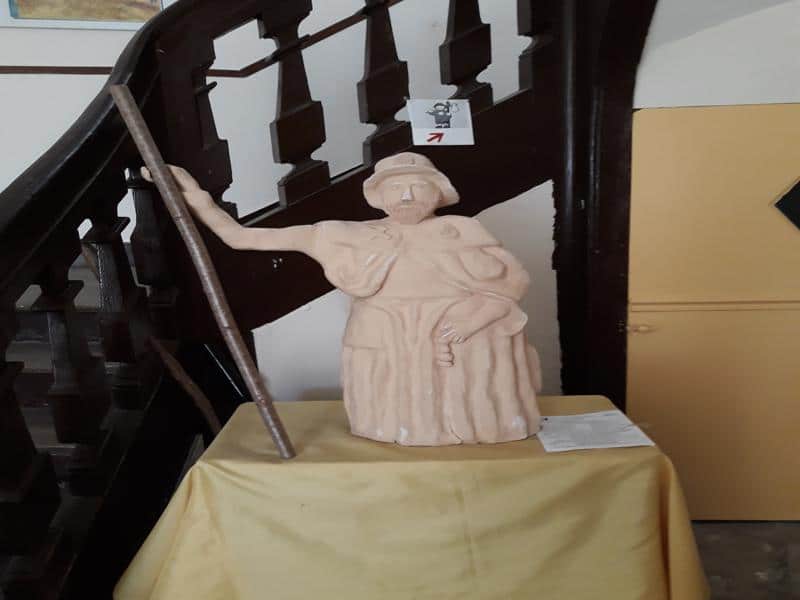 At supper I met my first pilgrim since leaving Reims – Jean-Pierre, a French pilgrim who had started his journey in Reims and was staying in an adjacent room.