Day 33 Gy to Besancon – 3rd July
Weather: Sunny/thunderstorms. Temperature: High 30 degrees
Distance: 37.4 km – Elevation +630 m -550 m
My bed last night was bliss and I slept like a log. A full breakfast prepared by our hosts was enjoyed in the company of the family and the other guests. After a visual inspection of a modern day tandem ridden by our German friends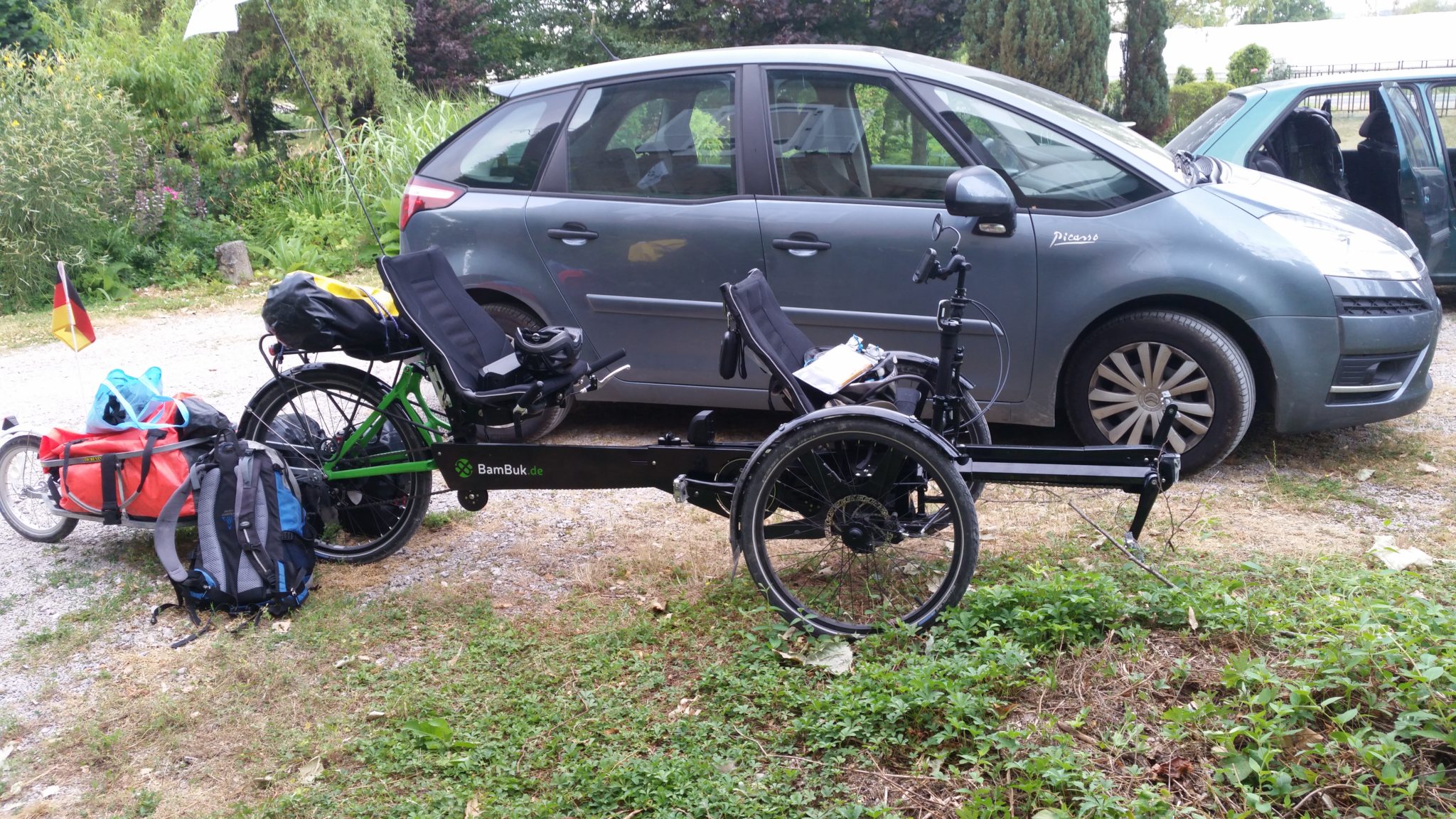 We said our farewells and started out just after 7.30am for the days destination of Besancon a distance of around 34 kilometres.
The first part of the day was climbing from Gy to the top of the ridge in the Grand Bois de Gy before reaching Cussey-sur-l'Ognon. We walked through forest paths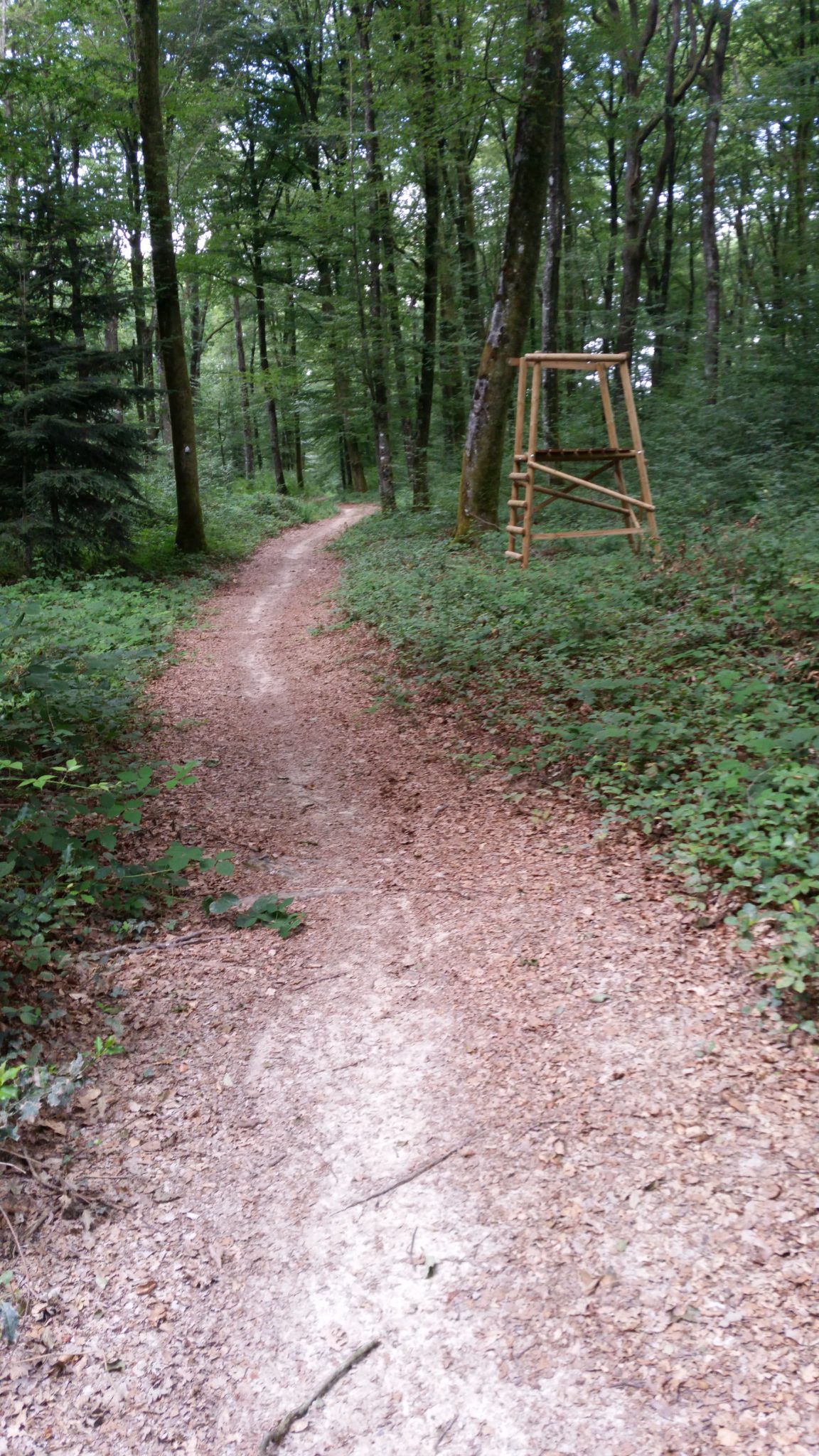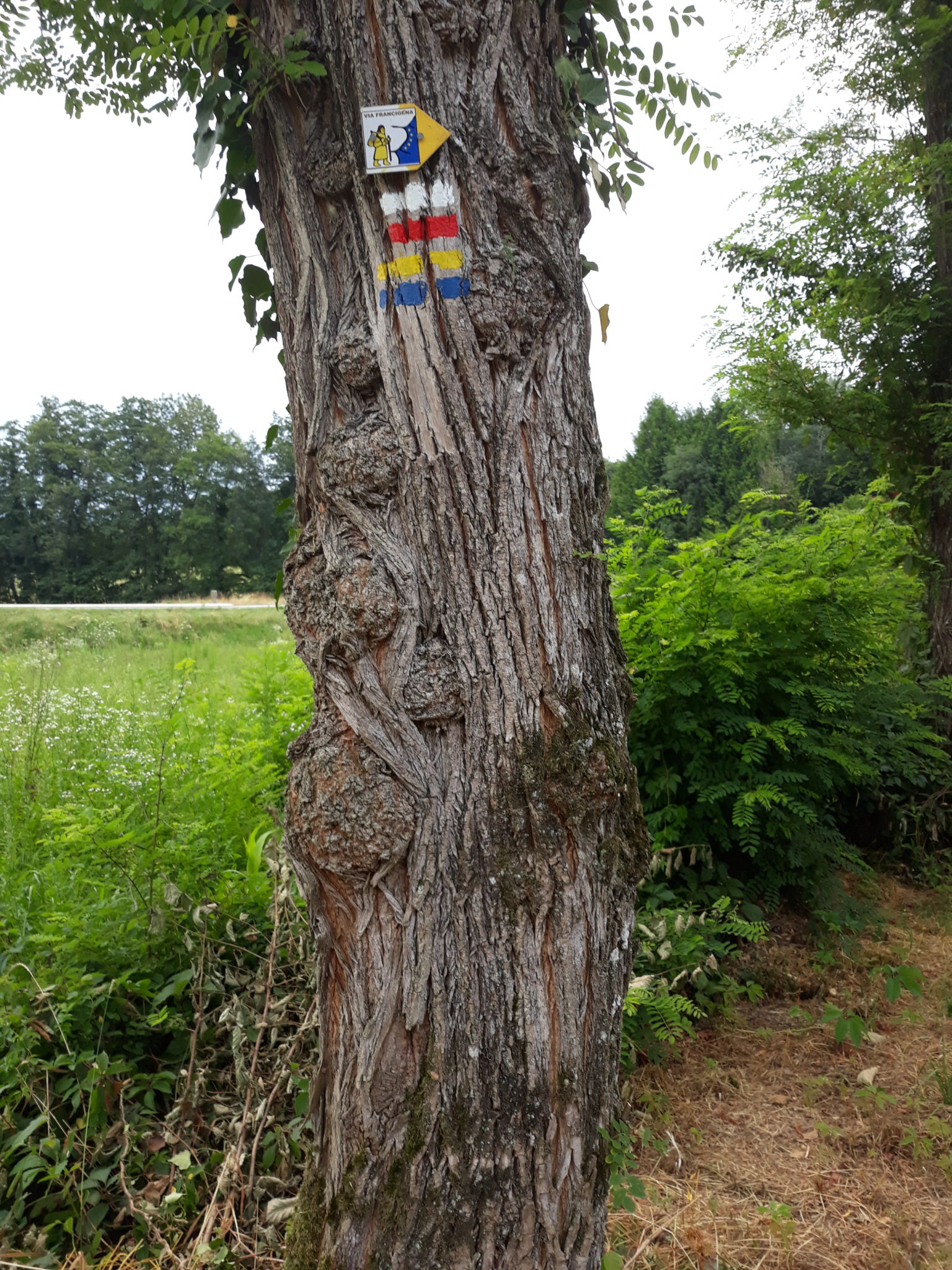 Continuing on farm tracks and minor roads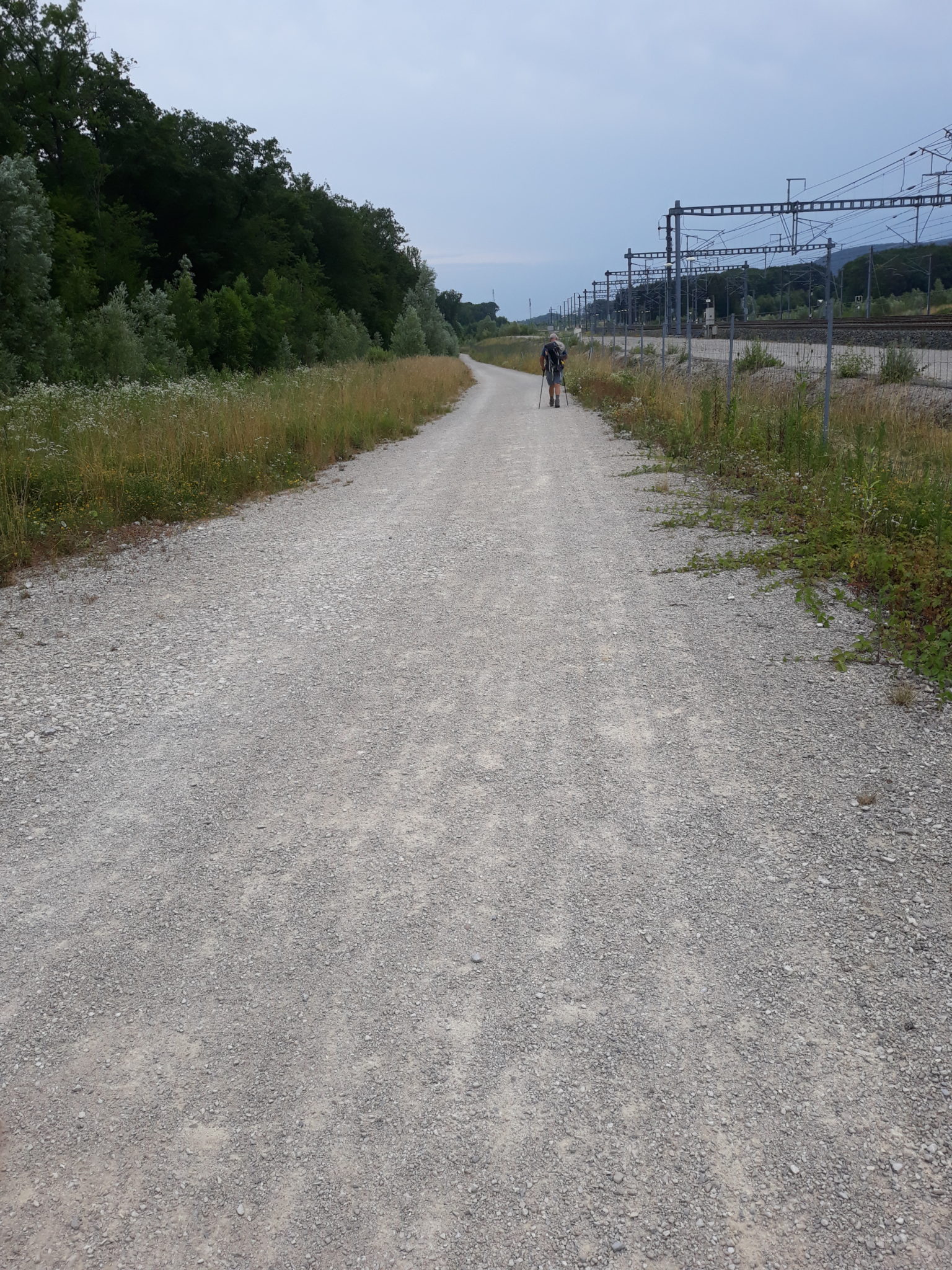 We passed two local residents cleaning and repainting the VF signs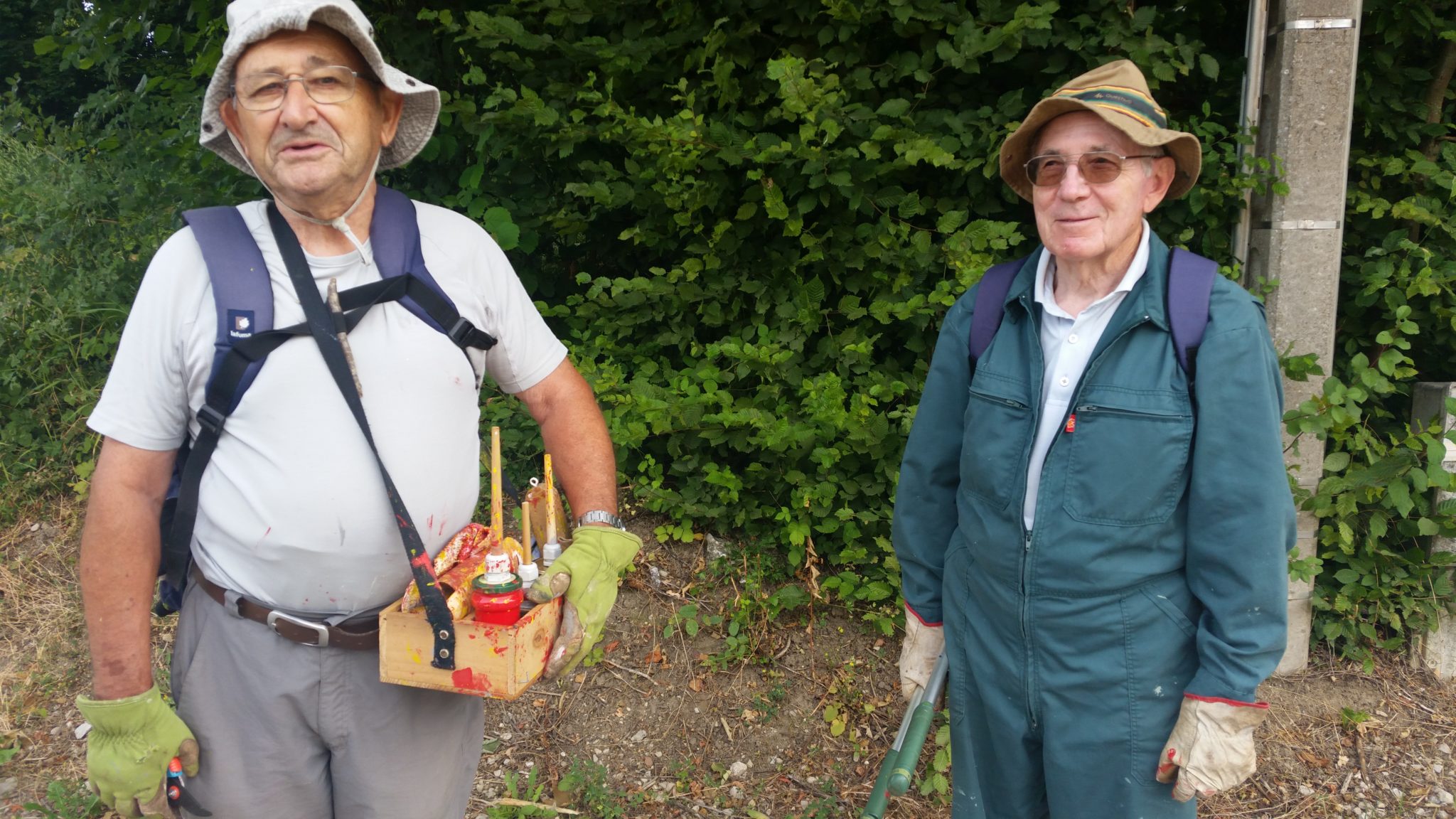 It was another warm humid day with the potential for thunderstorms as we sat on a log at the side of the forest to enjoy our lunch of bread, meats and cheese.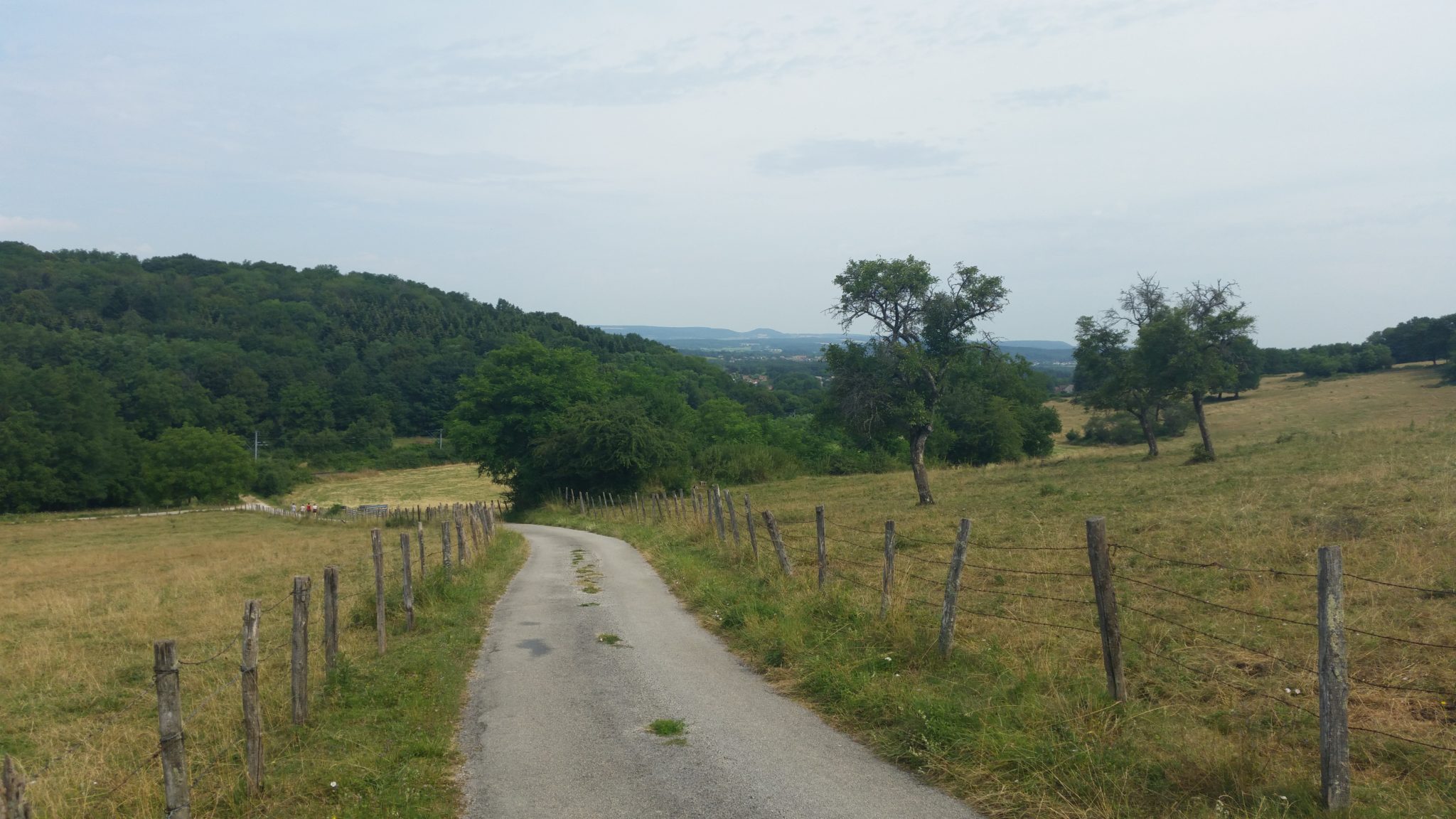 We passed through the village of Chatillon-le-Duc before reaching the centre of Besancon just before 3.00pm. After enjoying a refreshing beer at a bar just on the banks of the Doubs river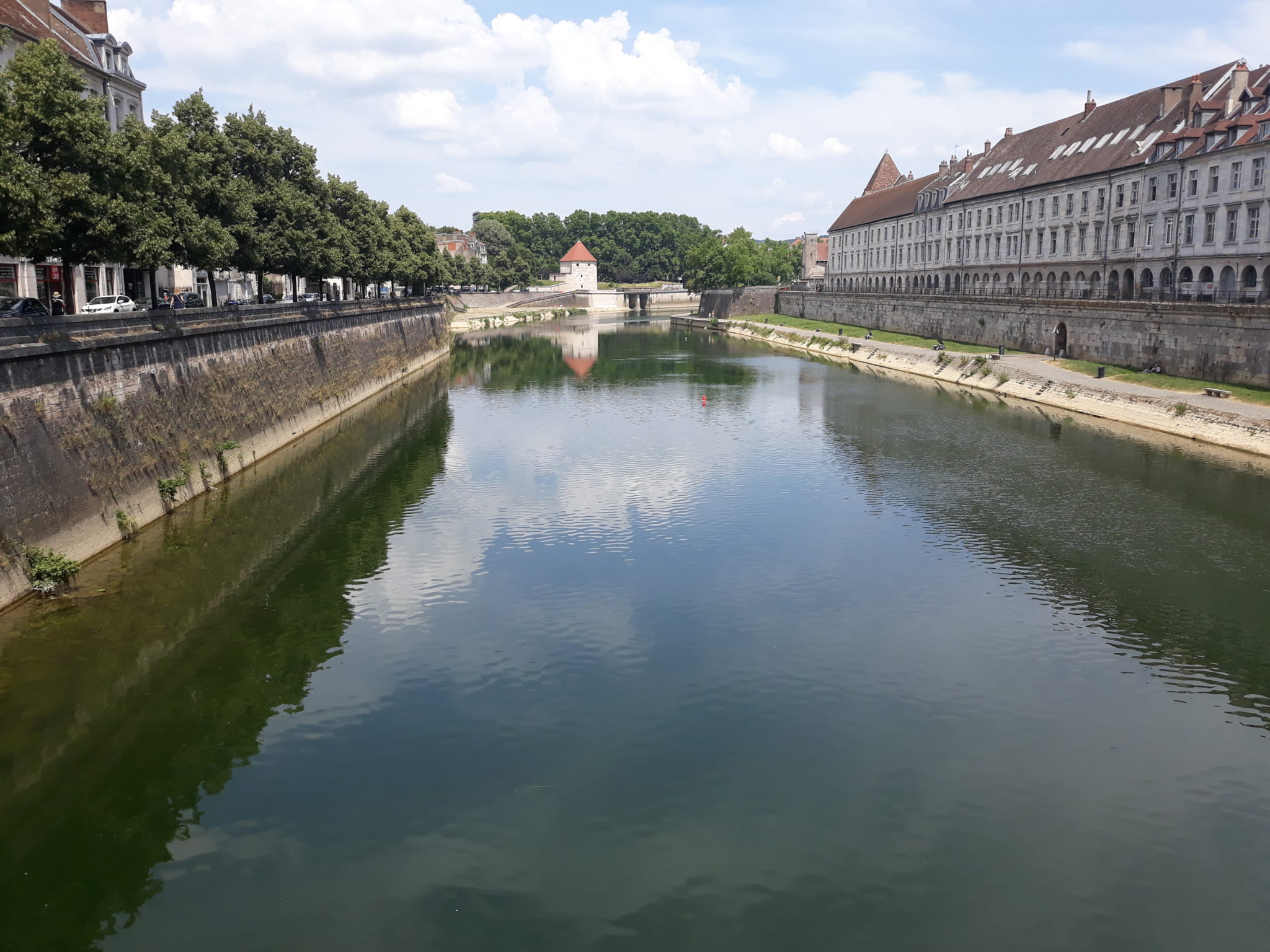 I had arranged for post and other needed items to be sent to the post office in Besancon but after much searching and disappointingly the post office staff couldn't find any items addressed for my collection.
The threatened thunderstorms arrived and we took shelter in a small bar and tried to find a bed for the night. We had little success, so we made contact with Jacques Guy who is part of the Association Via Francigena France and he came and joined us for a drink before giving us a tour of the important parts of Besancon, and also found accommodation for us in the Auberge de Jeunesse.